Hand Sewing Practice Sheets PDFs (Printable!)
Print out our sewing lines on paper PDFs and get better at sewing by hand. Our free sewing worksheets provide lots of lines and shapes to sew.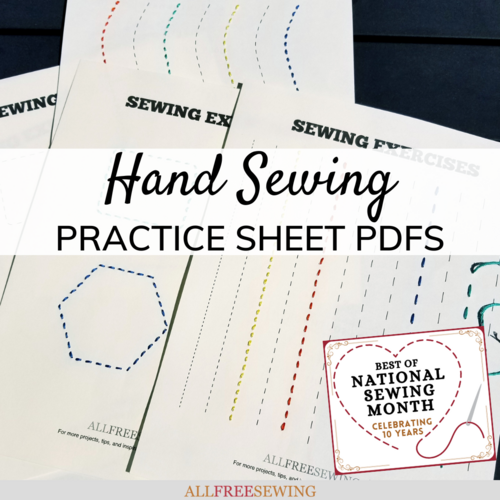 We all know that practice makes perfect and that's especially the case when it comes to hand sewing. Whether you want to get your kids into sewing, are a beginner yourself, or simply want to improve your stitching skills, you're in the right place.

Instead of wasting fabric, using paper to practice is the best way to perfect your methods and movements. Our exclusive hand sewing practice sheets pdf pages provide excellent hand stitching practice for beginners.

Or, perhaps there are certain types of stitching you have yet to tackle and want to practice that. There are different sewing lines on paper to download and print to appease every skill level.

Use regular thread, embroidery floss, or even yarn to practice with. Most hand needle types and sizes can be used as well.

No ruining or wasting fabric. These free three sheets have all sorts of lines and designs to help you. Print the full set or choose the individual page you want to work on next.

There are beginner-friendly straight lines, curves, and angles along with more advanced lines and shapes for those who want a bit of a challenge. By the way, before getting started, you'll want to check out our guide: How to Start a Hand Stitch.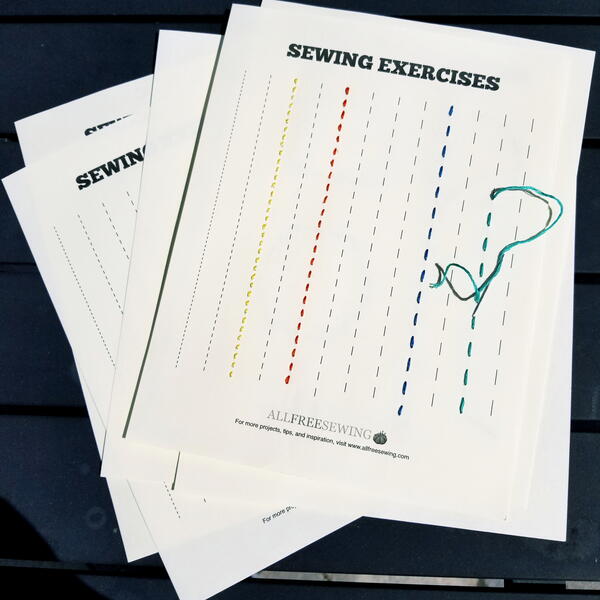 Free Hand Sewing Worksheets: Overview
Before you download, let's discuss what you're getting! We wanted this set of paper sewing practice sheets to have as many details as possible so that, as soon as you perfect your practice, you are ready to sew fabric. That's why there are three unique pages!

Sheet 1: Straight lines with various spacing between the stitches. This page offers tight stitch practice along with loose stitching, so you can have your straight lines down completely before starting your next project.

Sheet 2: Once you've mastered straight stitching, it's time to move onto curves. This page has several curved lines that you can use to perfect your hand sewing movements.

Sheet 3: This last sheet has four shapes that will help you become an applique expert, amongst other sewing projects you might come across. With a mix of straight lines and curves, it's important to be able to switch without changing the look of your stitches as you go.

You can see a preview of all the sheets right below.
 

How to Print the PDFs
Printing is easy for these PDFs! If you're not familiar with printing PDFs, here's the step-by-step, along with a few tips.
Click the red button in the next section that says, "Click to Download the Hand Sewing Worksheets!" There are also downloads for individual pages lower on the page.
P.S. Make sure you know the location of your download.
 
Find and open the PDF.
 
Click the "Print File" button, choose the printer, choose how many copies you want, make any additional adjustments needed for personal preference, and click the "Print" button.
 
Thread your needle, grab your scissors, and start practicing.
Tips:
  -  If you want to print only one or a few of the sheets, adjust your printer settings. Under "Pages to Print" you will want to select "Pages" and put the specific page number(s) you want to print.
  -  Using a slightly thicker paper type will help the stability of these practice sheets. Cardstock or resume paper are both great choices. Keep in mind the thickness that your printer can handle.
  -  The default printer settings do not need to be adjusted unless desired. It should print the same in "Fit" or "Actual Size".
  -  No need to use color inks for this! Print in grayscale to save ink.
  -   For larger shapes, adjust the "Custom Scale" size. Note that doing this may leave some cut off.
  -   Alternatively, for larger designs, feel free to use a cropping tool to cut out certain shapes/lines and then print separately and at the size you want.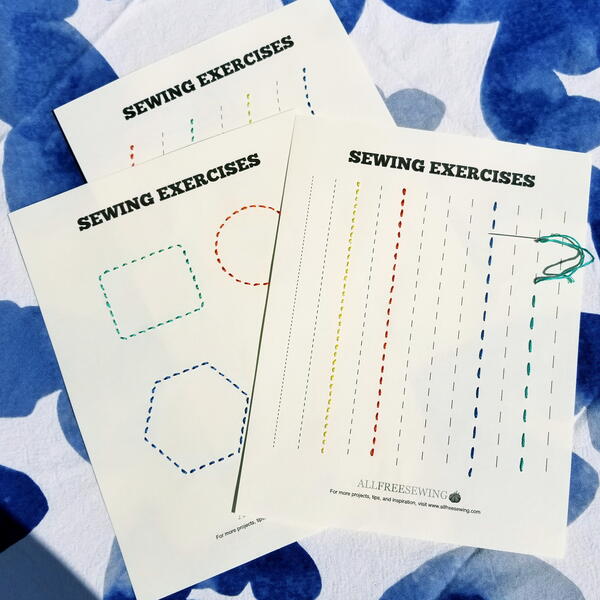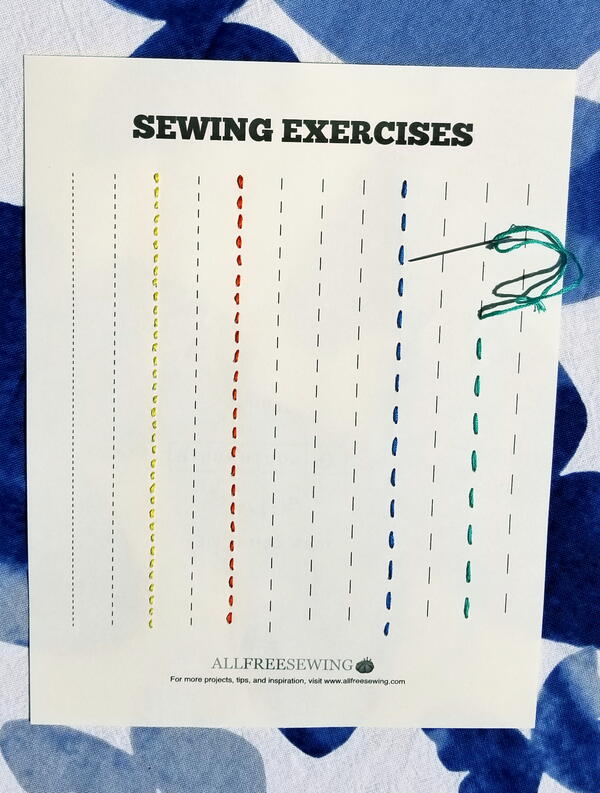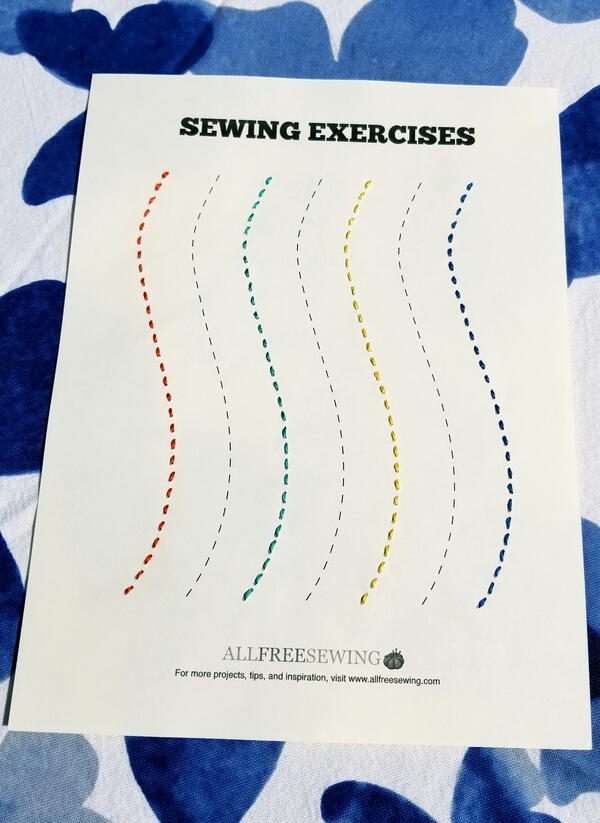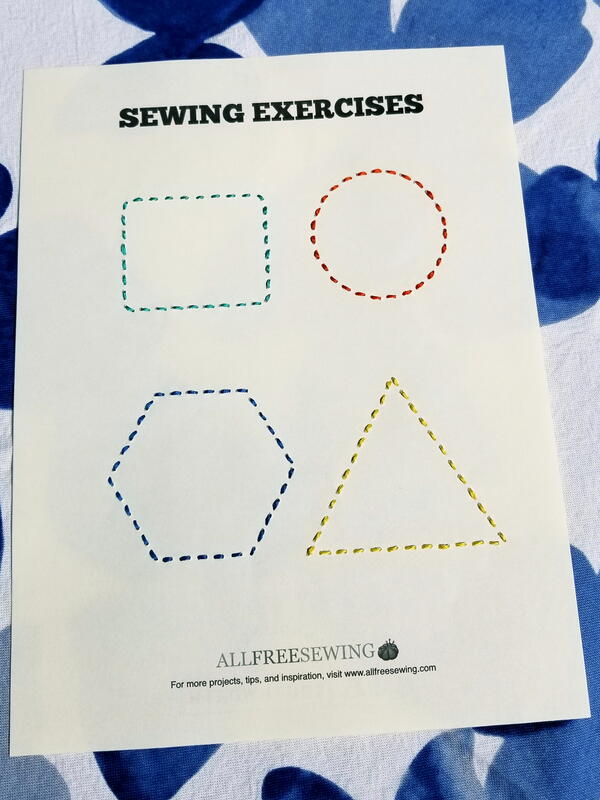 Individual Hand Sewing Worksheets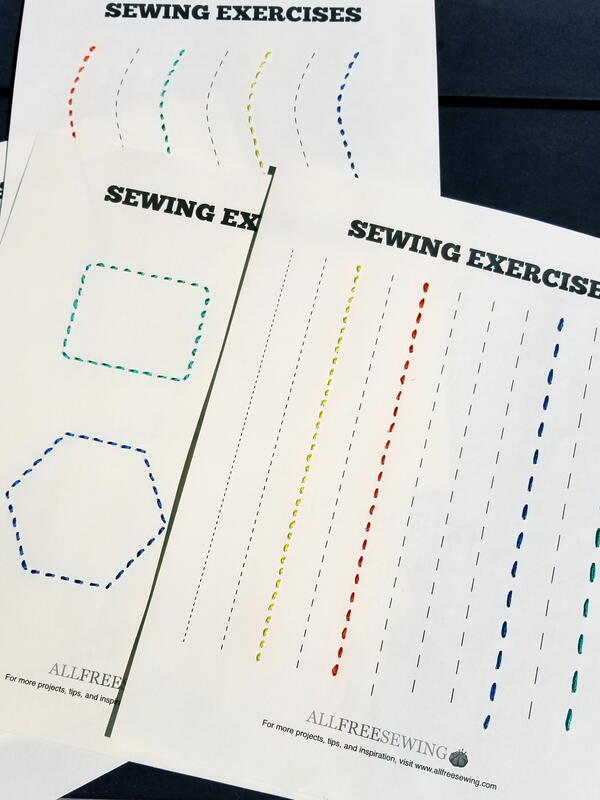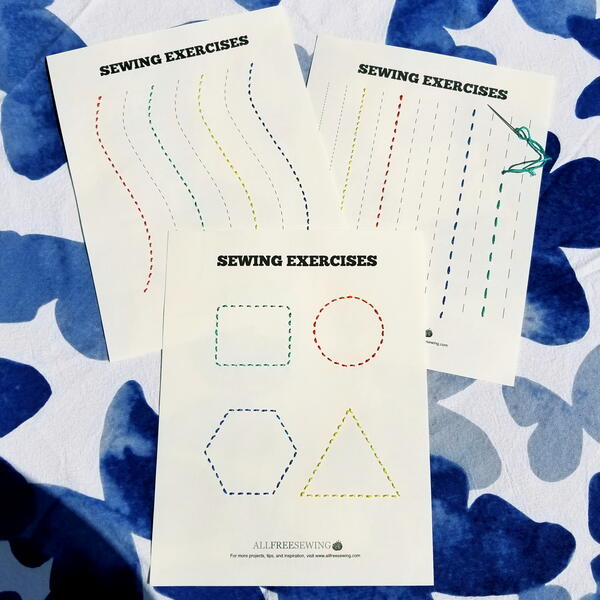 Your Recently Viewed Projects