What Do Notches Mean on Sewing Patterns?
When it comes to notches in sewing, what are they and how do you work with them? Learn with this guide!
Updated July 12, 2022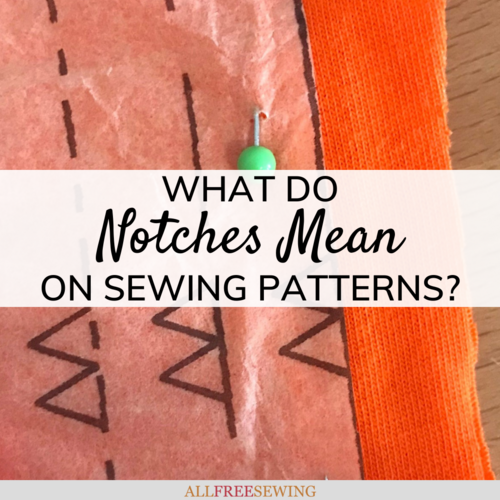 If you are new to sewing or using patterns, you've probably asked the question, what do notches mean on sewing patterns? Understanding the little markings and lines on sewing patterns is crucial for proper fit and proportion.

Patterns contain their own unique symbols that have particular meanings. Have you ever seen notches or triangles on patterns before and wondered what they're all about?

They may be small to the eye but are so important for sewing success! Let's look at the purpose of these symbols as well as the correct way to mark, cut, and sew notches on fabrics.

With this guide, you'll be well on your way to mastering any sewing pattern symbol. To learn more about understanding patterns, read our guide, How to Read Sewing Patterns. We also have an FAQ resource linked at the bottom of this page, so be sure to scroll down to see it.


Sign Up For More Free Patterns >>>
 
The Purpose of Notches: What Are Notches in Sewing?
Notches are used primarily to mark fabrics so that they can be joined up properly later and sewn together. When using paper patterns, notches are marked or snipped/cut onto the fabric pieces. These notch marks are shallow and will stay within the seam allowance when properly cut and sewn, so they shouldn't be visible on the outside of the garment.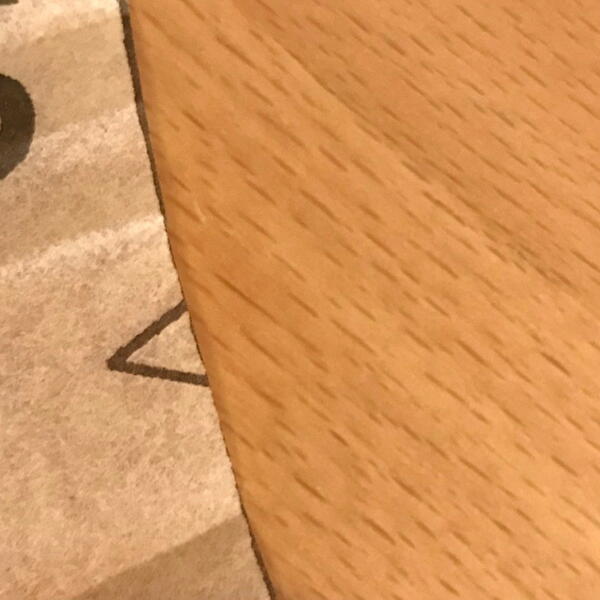 Types of Notches in Pattern Making and the Different Notch Shapes
There are two primary notch shapes you'll find on store-bought patterns. Some are shaded-in, though most are open shapes. They're all usually about 1/4" (inch) long. The shapes are:

Triangles: Most notches on sewing patterns will look like small triangles. They will be found along the edges of pattern pieces, usually with multiple "layers" of triangles for each size option.

Diamonds: This shape is seen less than triangles and was more popular on patterns in the past. When sewing you may still come across this diamond shape, so it's good to know it means the same thing as the triangular notches.

Extra tip: If creating your own patterns, notches can really be whatever shape or style you'd like as long as they are consistent.
Notch Pattern Symbol Amounts
Notches can be single, double, triple, etc. across on a pattern. Generally, single notches indicate the front of the garment and double notches are on the back. The amounts of notches might also vary based on the complexity of the pattern.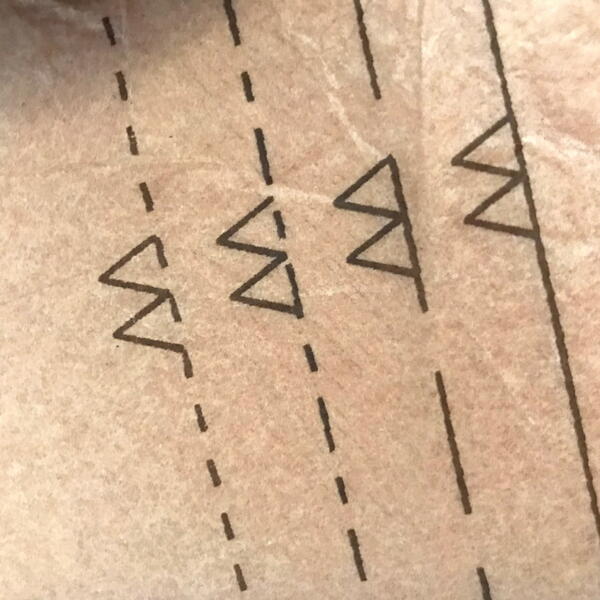 Pattern Notcher Tools
A "pattern notcher" tool is a specialty device for marking notches on patterns. Notchers should not be used to cut into fabrics, only on paper, cardstock, or very thin cardboard. They are especially useful for notching card-stock pattern "blocks" that will be reused repeatedly.

Using the same design as a hole punch, a pattern notcher will create a 1/4" long by 1/16" wide notch from the edge. This tool is very helpful and a good investment if you will be doing a lot of pattern making (but you can still create notches without one!).
One of the most important sewing pattern tips you can get is how to best pin fabric and patterns for sewing. Read our guide and get pinning.

>> How to Pin Fabric for Sewing
Marking Notches on Fabric
After pinning pattern pieces onto your fabric, the notches should then be "transferred" onto the material. There are three main ways to mark notches on fabric:
Snip into the fabric: In the first method, notches can be carefully snipped into the cloth where the pattern indicates. This will result in the fabric then having small cut-out clips or triangles. Be careful not to cut too far inwards on the fabric or it could extend past the seam allowance.

Some prefer this technique because a snipped notch will still be visible even if the edge is overlocked (serged). Always use a sharp pair of sewing scissors when cutting into the fabric to mark notches.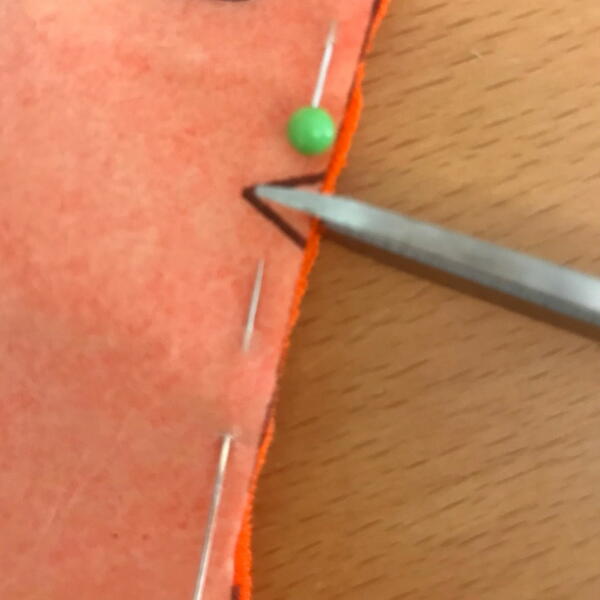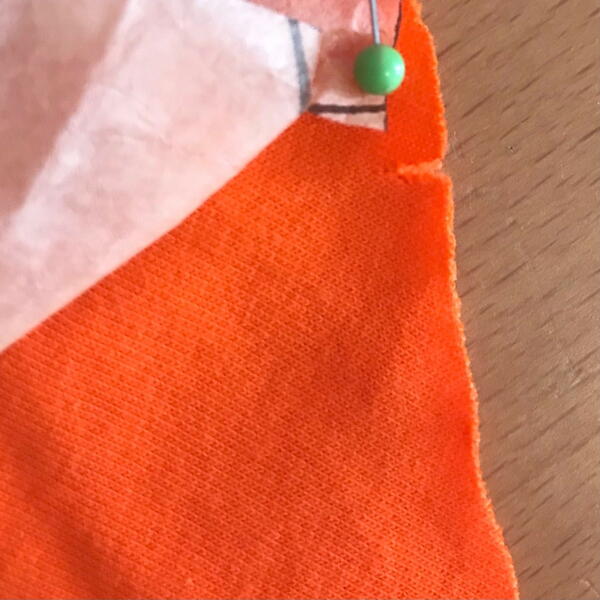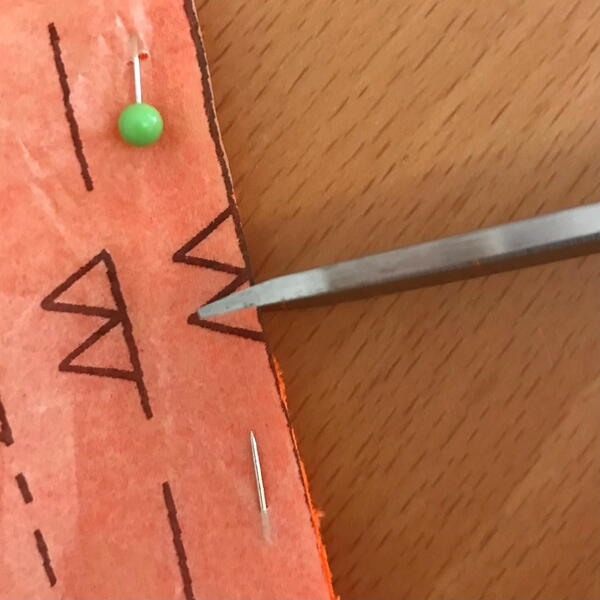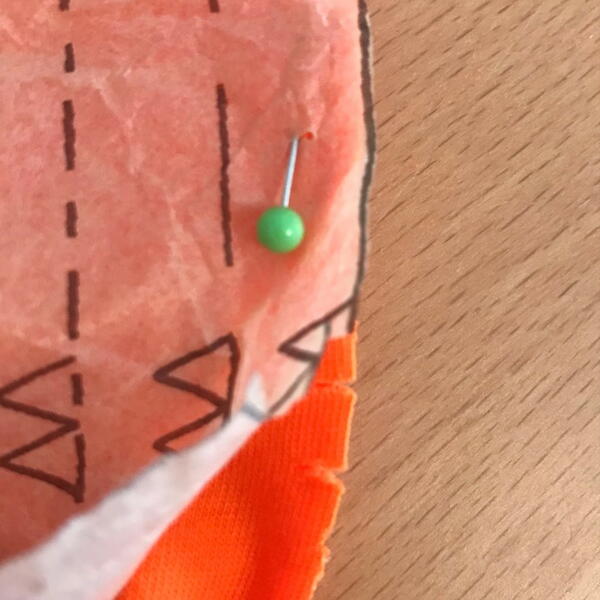 Cut notches outwards: Another option is to make the notch triangle an outward-shaped tab on the fabric. This technique works well for those first learning to sew. It isn't recommended if you plan to overlock the raw edges of your pieces before joining them together (or the outward notches will just be sheared off).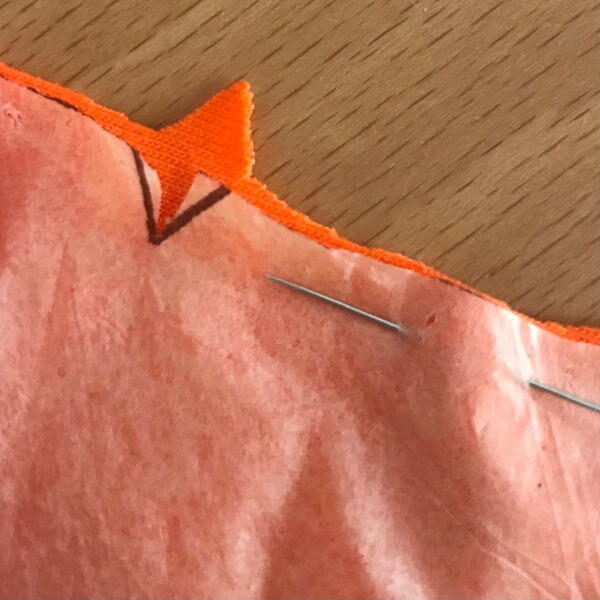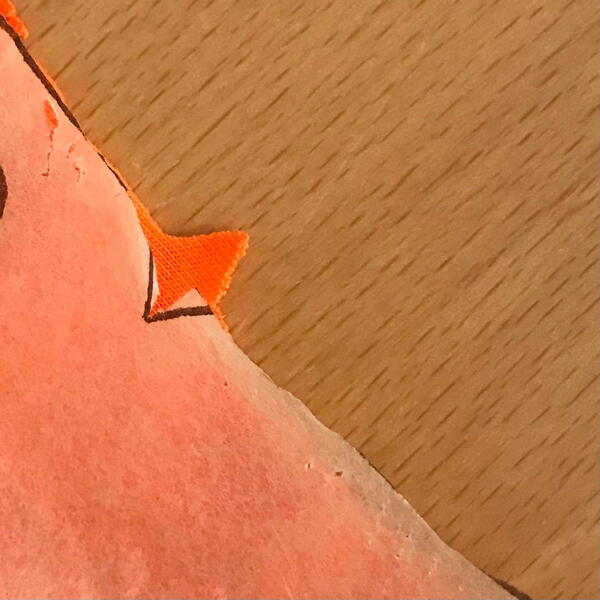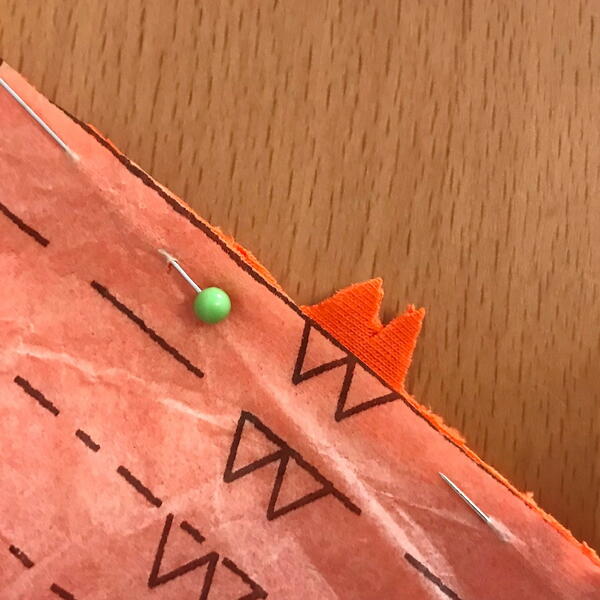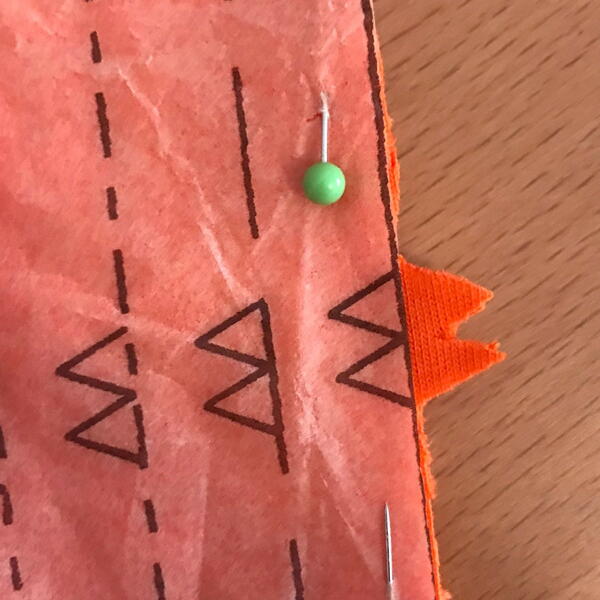 Mark with a fabric pen or chalk: Tools like a removable fabric marker pen and chalk are two options that won't damage most materials. Create a little mark on the fabric where the notch is on the paper pattern. Whatever method you use, just be sure to be consistent within your project so the notches will match up later.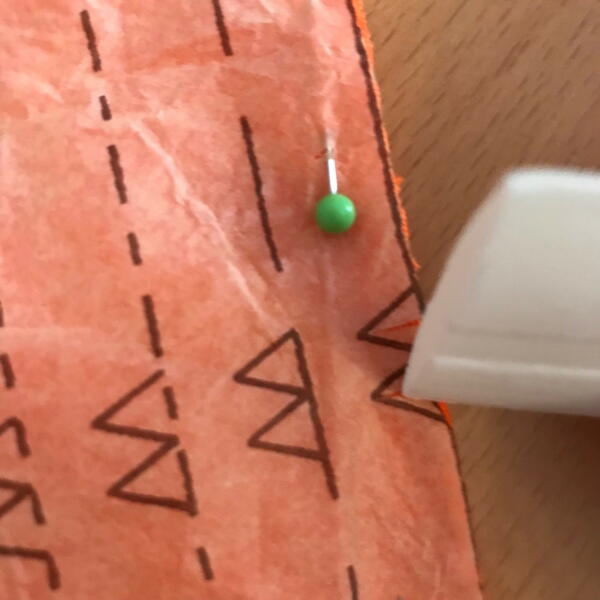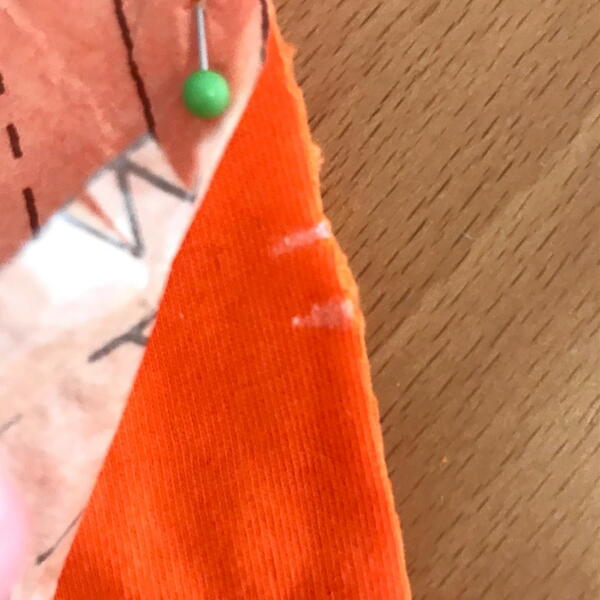 Extra tip: As with most aspects of sewing, do a test swatch before committing to a method if the fabric is expensive or you worry it might fray or discolor.
Sewing Notched Fabrics
Sewing up the garment is when the purpose of the notches can really be appreciated. Locate sewing notches on the fabric pieces before pinning them together. Pin from the notches first, then ease in the rest of the panels.

Properly snipped notches should never extend into the seam allowance, so if this happens double-check the measurements. Notches should not be visible from the outside of the garment.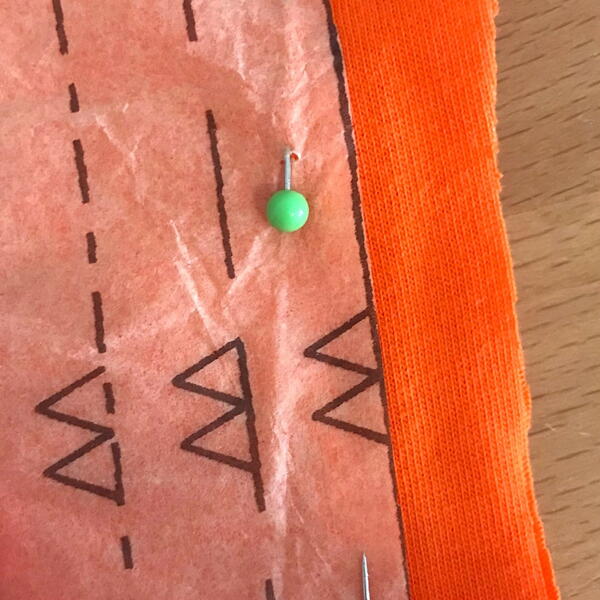 Free projects, giveaways, exclusive partner offers, and more straight to your inbox!
Tags / Related Topics
Your Recently Viewed Projects
Images from other crafters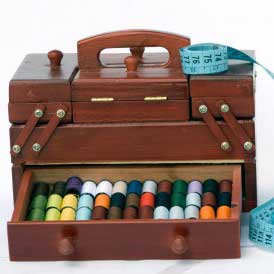 Something worth saving?
SAVE all your favorite patterns
ADD personal notes
QUICKLY reference your patterns