How to Make a Quilted Pincushion (Easy!)
Learn how to sew a quilted pin cushion with our exclusive tutorial.
Nothing is better than having an adorable DIY pin cushion that you can brag about to all your sewing friends.

Learn how to make a quilted pincushion easy with this sewing video that shows you an adorable pin cushion you can make.

Use up a few of your beautiful scraps or choose a favorite fat quarter or another fabric pack to make this handy little sewing helper.

Plus, this how-to video makes it really easy to follow along so you will soon be crafting tons of your own special sewing pin cushions for all your DIY projects!

Whether you are an avid sewer or simply partake in the hobby from time to time, this super adorable DIY quilt project will quickly become your favorite! 

Sign Up For More Free Patterns >>>
 
Quilted Pin Cushion Materials Needed:
7 strips of fabric
Fusible fleece
Ruler
Rotary cutter
Polyfill
Spoon / funnel
Crushed walnut shells
Skill Level:
Easy
Project Type:
Make a Project
Time to Complete:
Under an hour
Sewn By:
Both Hand and Machine  
Pin Cushion Tutorial Video:
Watch and learn how the pin cushion is made with our full video tutorial. Carolina will walk you through every step. We'd recommend also checking out the step-by-step once you scroll down so that you can follow the steps at your own pace. Simply press the play button on the box below to watch.
 
How to Make Your Own Pin Cushion (Instructions):
Pick a fabric to use for your background and set it aside.
From your remaining strips, cut 1-1/2" pieces (each piece will be around 1-1/2" x 2-1/2" but you can adjust as desired).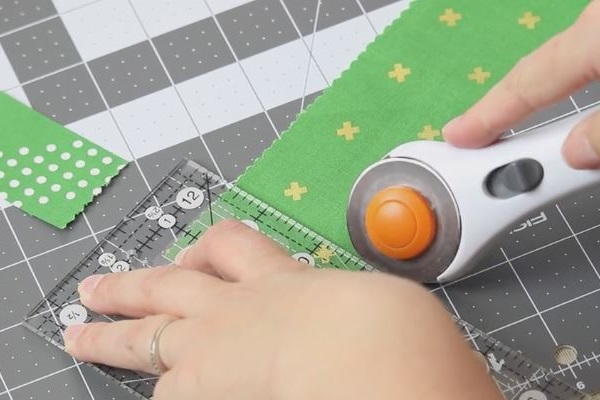 Once all your pieces are cut out, you can sew them together using a 1/4" seam in whatever order you would like.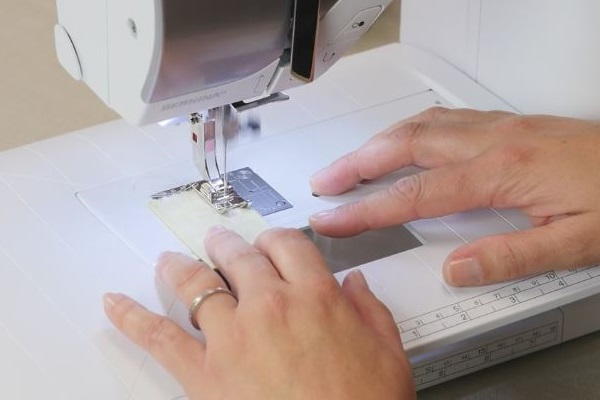 Once you have two sewn together, add your third face down, and continue sewing until you've sewn them all together.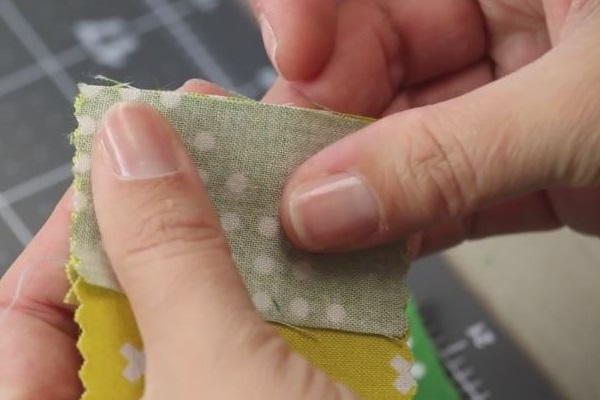 Next, cut a 2.5" x 5.5" piece of your fusible fleece.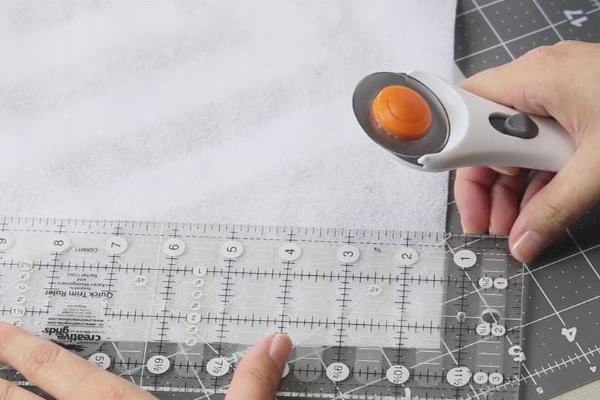 Using an iron, press all your seams by sliding your iron over the seems facing up, flip your fabric and go over the seams again.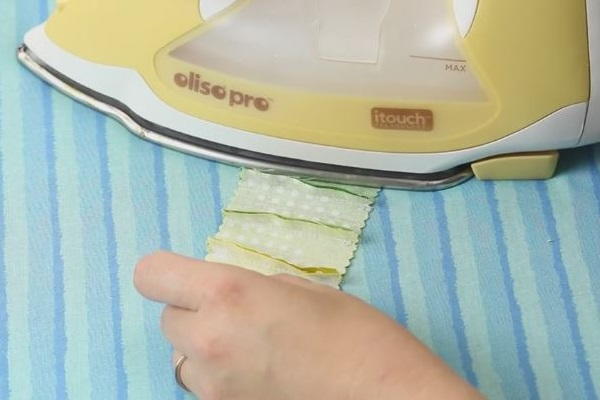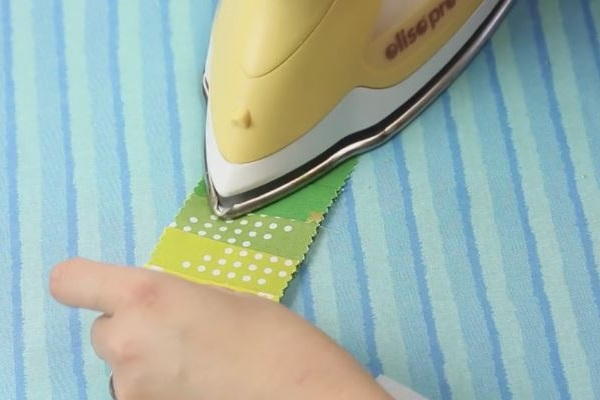 Place the fusible (not the smooth) side of your fusible fleece on the back of your sewn pieces and press into place.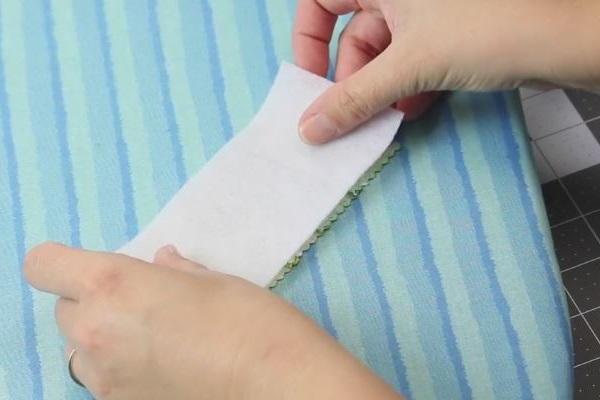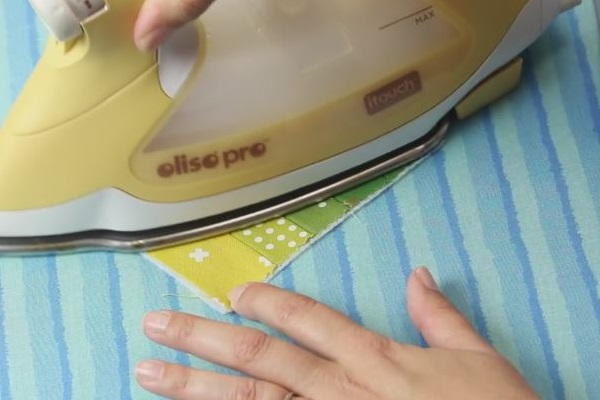 Use whatever design you like to quilt your pin cushion, such as crosshatch topstitching.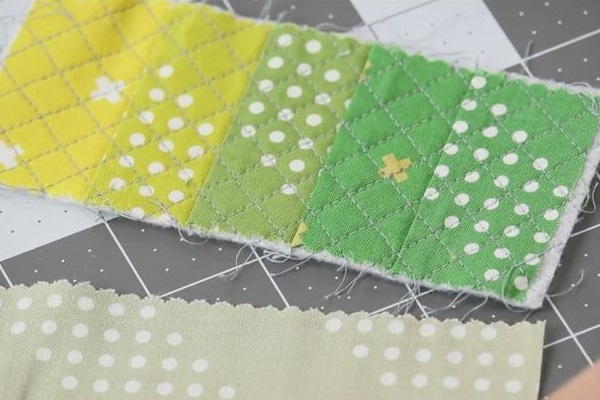 Cut your back the same size as your front and place it face down, right sides together, on your other piece.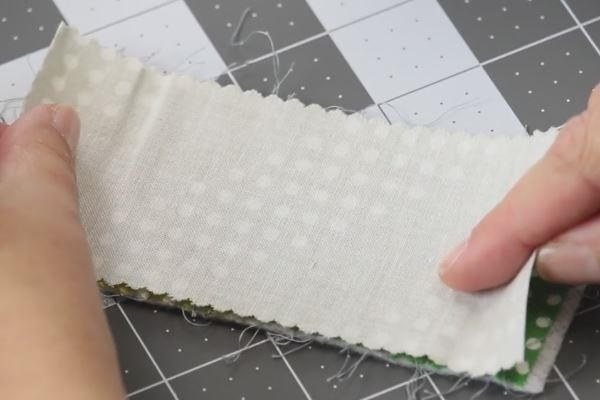 Sew the pieces together, leaving a 2" gap in the middle of one side (for turning out). When you reach a corner put your needle down, presser foot up, rotate 90 degrees and continue to stitch.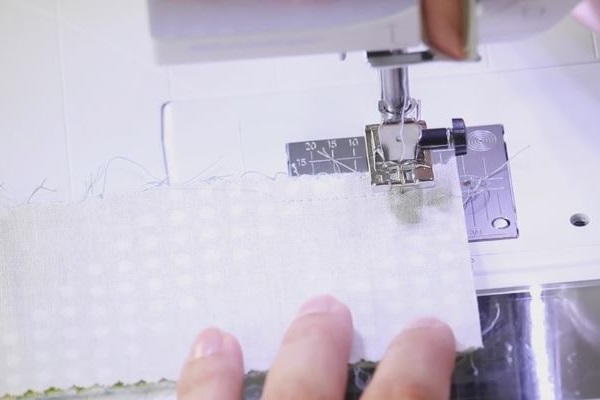 Clip about 2-3 threads from each corner. Be careful not to cut into any stitches.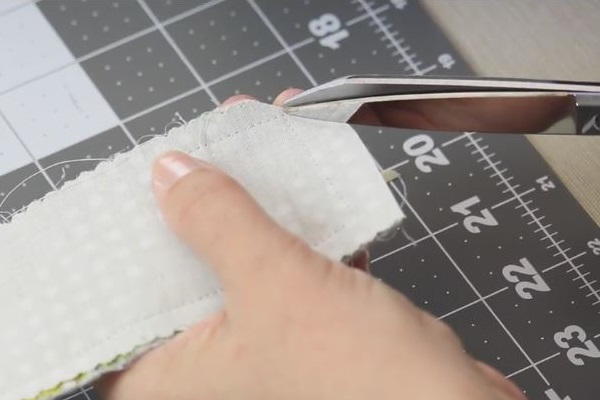 Turn your pin cushion right side out and use a spoon or similar tool to push out your corners.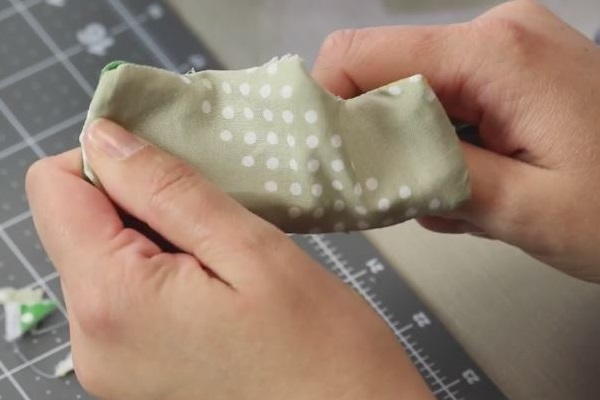 Fill your pin cushion with crushed walnut shells (or similar filling), as full as possible. Grab a little bit of polyfill and cover the hole to keep the shells inside.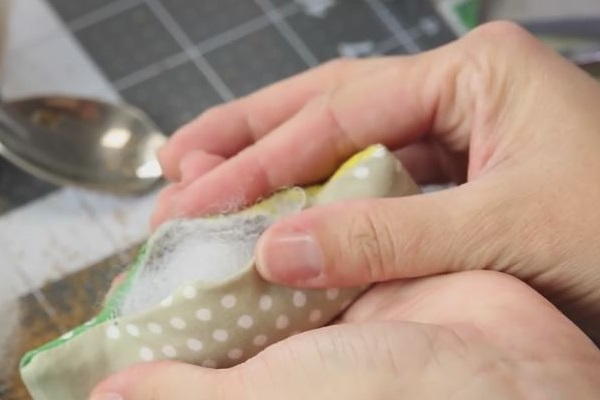 By hand, stitch your pin cushion tightly shut using your stitch of choice (such ladder).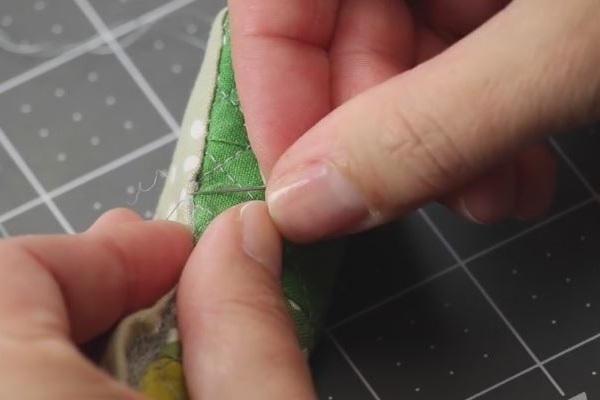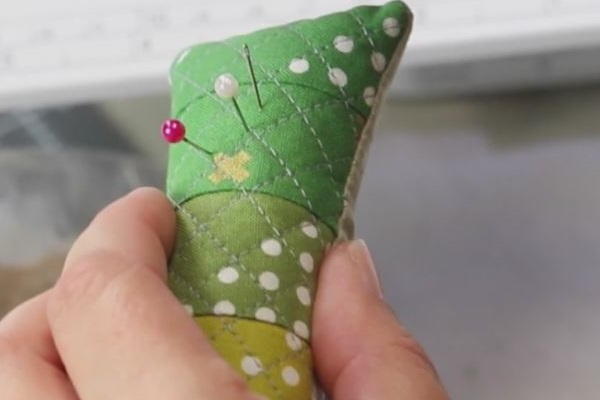 Your Recently Viewed Projects