10 Free Barbie Sewing Patterns
Use your sewing skils to make DIY Barbie projects for your child's doll. With these free barbie clothes sewing patterns and accessories to sew, your Barbie, Ken, and 11.5 inch dolls will stand out from the crowd.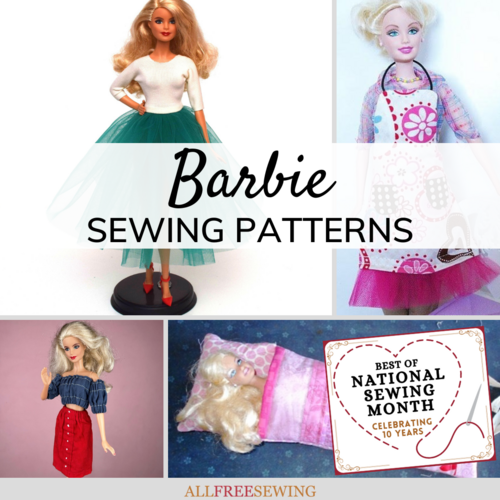 The Barbie doll by Mattel, Inc. was launched in March 1959 and has become the most iconic of all dolls. Along with Ken, Skipper, and many other additions, these dolls continue to be popular toys for children.

You can buy Barbie her dreamhouse, convertible, plus clothes and accessories. But, if you sew, why not DIY? This collection has 10 Free Barbie Sewing Patterns we think you'll love.

The majority is free Barbie clothes sewing patterns but that's not all. You'll find a few accessories and sleeping bags as well. Don't worry about Barbara Millicent Roberts going homemade. These doll clothes are just as pretty as anything you can buy.

Did you know that the first Barbie fashion dolls were released as both blonde and brunette? Since then, Barbie has had many physical and cultural changes and options. Still, that classic platinum blonde hair and impossibly tiny body are recognizable to nearly everyone.

There are even off-brand versions. You'll be able to use these as 11.5 inch doll clothes patterns, too. Even though this is a small collection, it's super simple to use any of these patterns as a guide for more DIY doll clothing.

This doll is still popular amongst children and even many adults. If you have a version of Barbie in your life or a similar doll, then you certainly need to see what you can make for them.

PS: This article is part of our National Sewing Month Celebration! Check it out here + enter to win our 5 free giveaways worth more than $1,000!

Join Sewing It Up For More Free Patterns, Tutorials, & Guides >>
      
Barbie Tulle Dress Tutorial
Your doll can be the belle of the ball with this fluffy tulle dress. The Barbie Tulle Dress Tutorial shows you how to sew a two-piece dress with jersey fabric for the top and tulle for the bottom. You can even make the skirt longer or shorter (depending on your doll's preference, of course).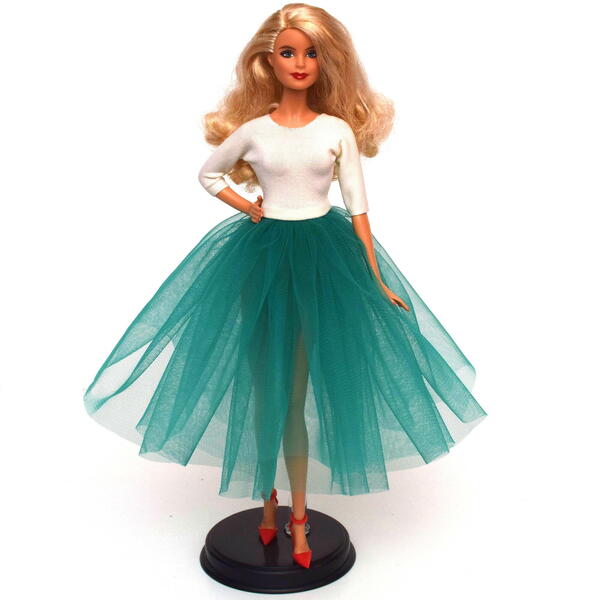 Patchwork Doll Sleeping Bag
When your child is asleep, their doll can also be comfortably tucked in this Patchwork Doll Sleeping Bag. It's beautiful, scrappy, and incredibly comfortable for any doll. That's right, this Barbie sewing pattern isn't just for a Mattel doll. Any small friend your child has can sleep in this.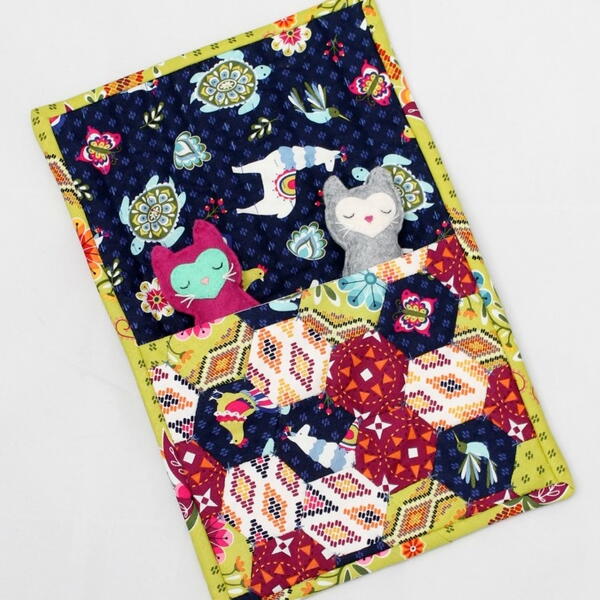 Itty Bitty Apron Sewing Pattern
When Barbie is doing chores around the house or cooking dinner for Ken and Skipper, she can don a cute little DIY apron. This Itty Bitty Apron Sewing Pattern is perfect for 11.5 inch dolls and is as girly as it can get. Use fun floral prints for the apron and add a matching tulle trim for your own.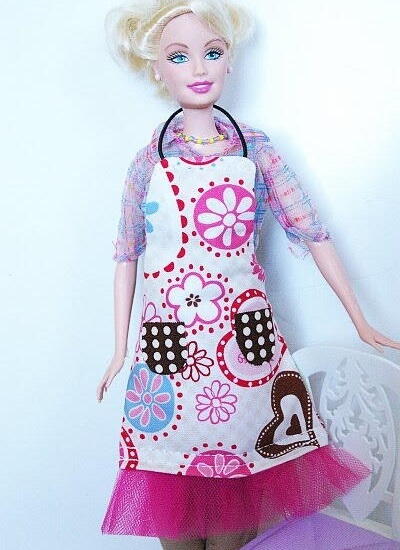 Doll Tank Top and Shorts
Here's one for the boys! This Doll Tank Top and Shorts tutorial shows you how to make unique outfits for any Barbie-esque doll. Use Star Wars, Avengers, or other pop culture themes to make your Ken doll more original and trendy. We know Barbie will certainly be impressed with the new outfit!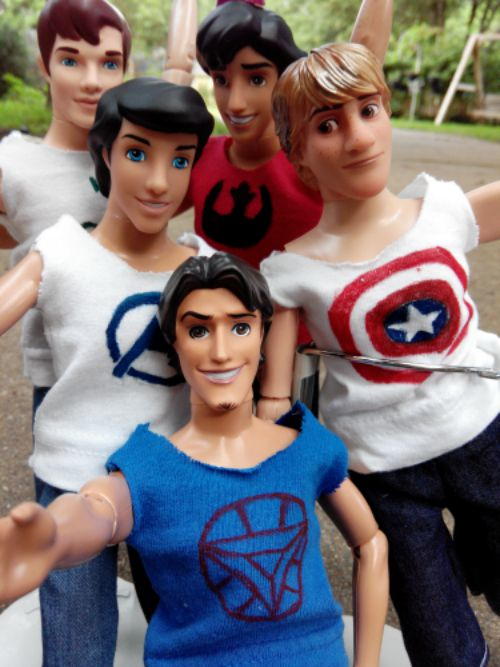 Fabric Doll House Sewing Tutorial
This 2D Fabric Doll House is a must-make for your little one. It doubles as a bag, has lots of creative elements, and even offers a sleeping spot for dolls. If you're looking for a unique gift for a child, this is a great option. Plus, you'll also get a free pattern for a mini doll and clothing.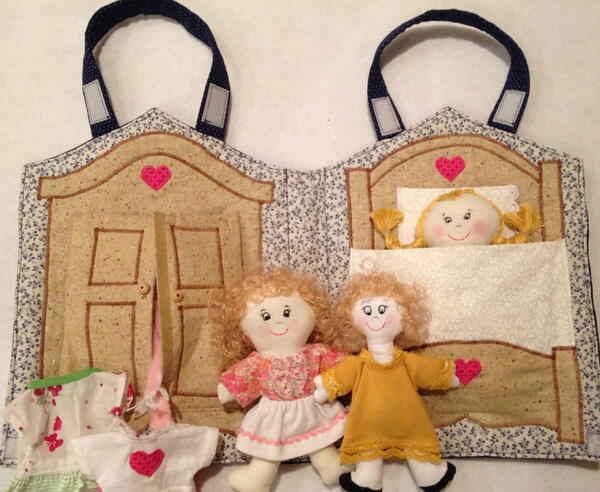 DIY Doll Clothes
When it comes to vintage doll clothes patterns for free, this page full of DIY Doll Clothes is a winner! The retro design is too adorable to pass up. Use scrap fabric, ribbon, and other embellishments you want to make your own DIY doll clothes. This particular outfit would look fantastic in any color.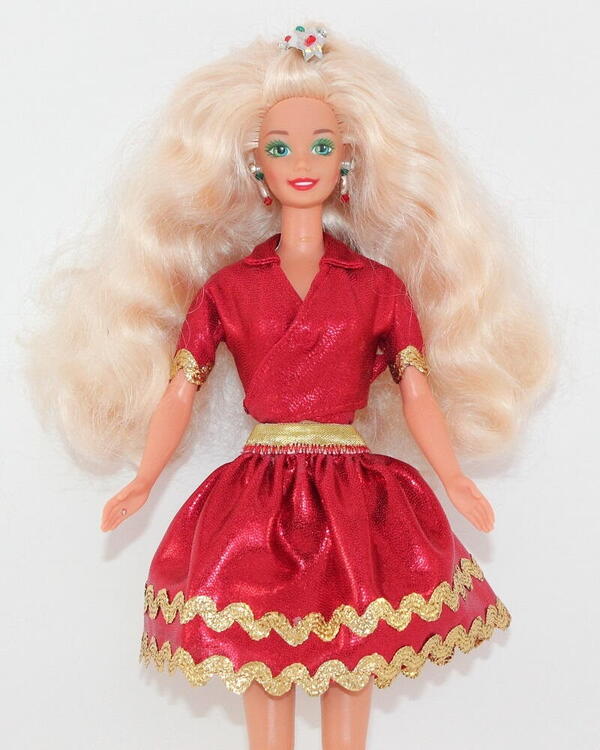 Sleep Tight Barbie Bed
Let Barbie get her beauty sleep in style with this wonderful Sleep Tight Barbie Bed. Perfectly fitted to Barbie's measurements, it's a cute little sleeping bag that rolls up when not in use. It fits perfectly in a bag for when Barbie goes on vacation, so she won't be left bed-less when on the go.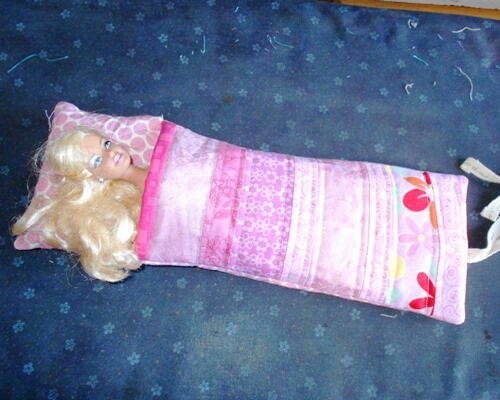 Barbie Ball Gown
When it's prom season or Barbie gets invited to a formal event or night out on the town, she'll be ready with this gorgeous Barbie Ball Gown. There are so many places Barbie can wear this free Barbie clothes pattern and your girl will think of them all! With this DIY doll dress, she is going to look fabulous.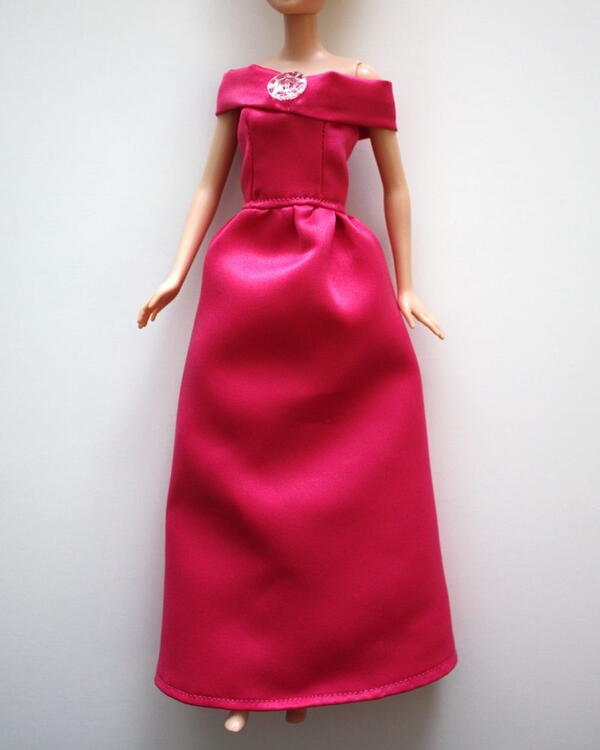 Free Barbie Top Pattern For Beginners
Doesn't this fashion-forward outfit look like something in a mall shop window? This Free Barbie Top Pattern For Beginners is the cutest one you'll find for your child's doll. The best part? You can make your own Barbie peasant top in less than 15 minutes! Make it in different fabrics for multiple outfit changes.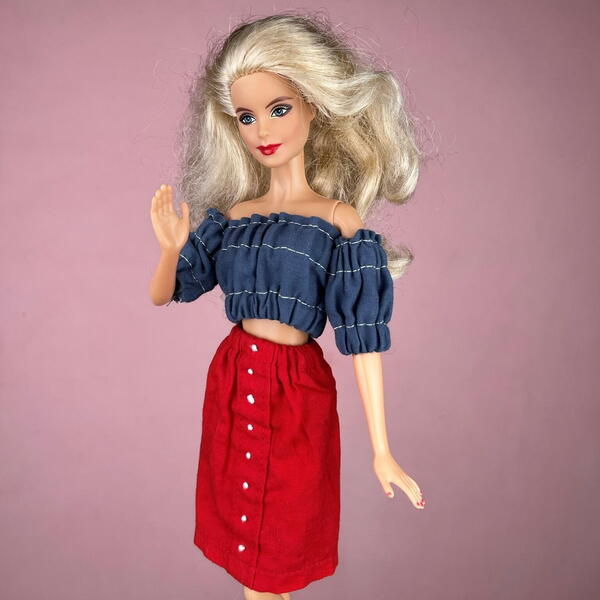 Pretty Woman Dress
If you're familiar with the film Pretty Woman, then this Pretty Woman Dress might look familiar to you. Julia Roberts' character wears this at the polo match and it became an instant classic. This doll clothes pattern is a great way to use up scraps as well as a fantastic, unique outfit for your doll.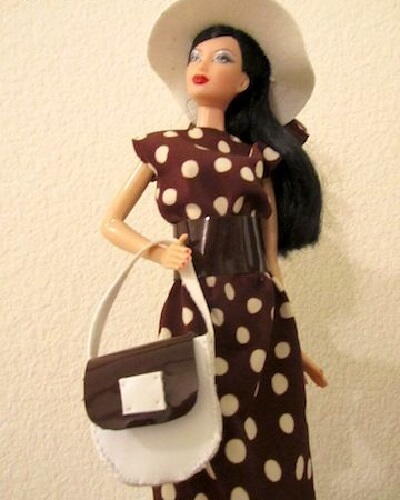 BONUS! Pretty Woman Hat
As a bonus, why not also make the Pretty Woman Hat? This darling DIY doll hat can be made with the matching dress fabric or you can make a whole slew of these tiny headpieces using different fabrics. Every doll can have one for that special day out in the sun. It's fast, easy, and oh so fun.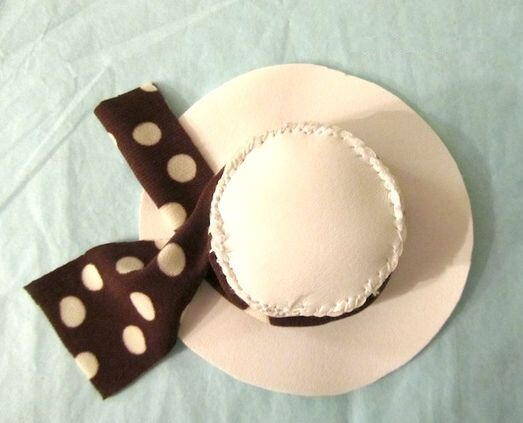 Pin 10 Free Barbie Sewing Patterns on Pinterest!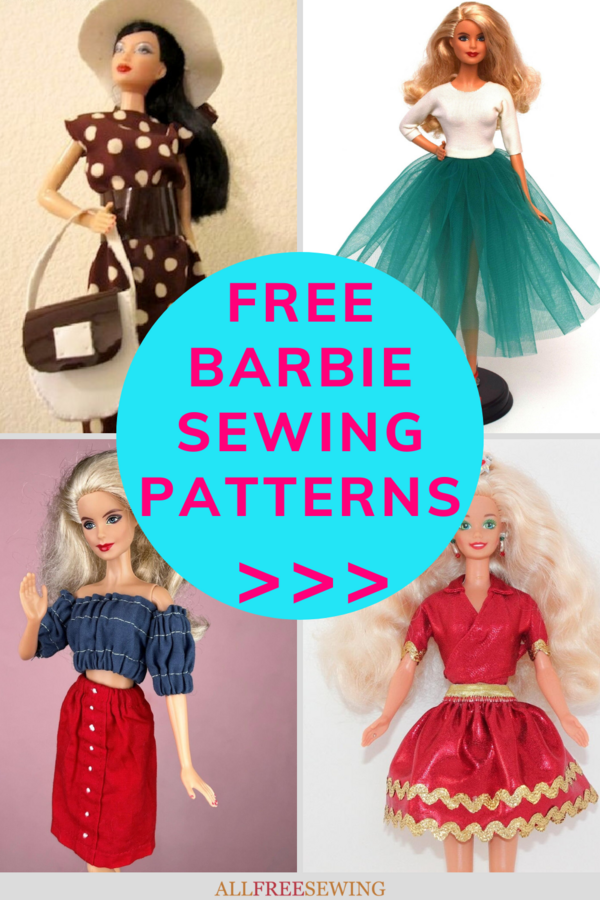 Your Recently Viewed Projects