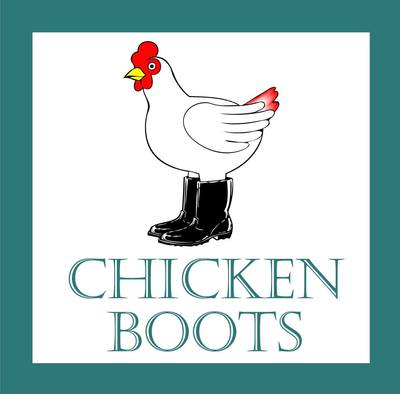 Chicken Boots makes highly functional and colorful accessories that keep our customers coming back for more! We love knitters and crocheters alike and all our items are made on-site in the U.S. by an amazing team of seamsters, designers, and fiber enthusiasts. Head to our website to sign up for our newsletter where we send out announcements for new products, fabrics and shows.

Why Chicken Boots?
You have bought the best yarn and the best tools to make your next favorite project. At Chicken Boots we are knitters, crochteters and fiber enthusiasts too! And we wanted the best cases to store our needles and the best bags to carry our projects. Chicken Boots was born out of a love of all things functional and fiber.

All of our products are made on site in our Chico, California based shop. We are dedicated to keeping Chicken Boots made in the United States. Founder Saremy Duffy has a strong background in the apparel and outerwear industry as a designer and pattern drafter. Her love of knitting and sewing comes together at Chicken Boots. After many years of helping others with their own designs, Saremy finally gets to use her skills to bring her own designs to the market.

But we bet you really only wanted to learn: why the name Chicken Boots? The Duffy's call their boots that are worn to take care of chicken chores their 'chicken boots'. Their daughter was five when she coined the term and it stuck. Don't forget your Boots!

Links
Reviews
Your Recently Viewed Projects