50+ Sewing Hacks That Will Change Your Life
From sewing needle alternatives to simple sewing hacks that will save time and effort, plus inspire you, this page is full of ideas!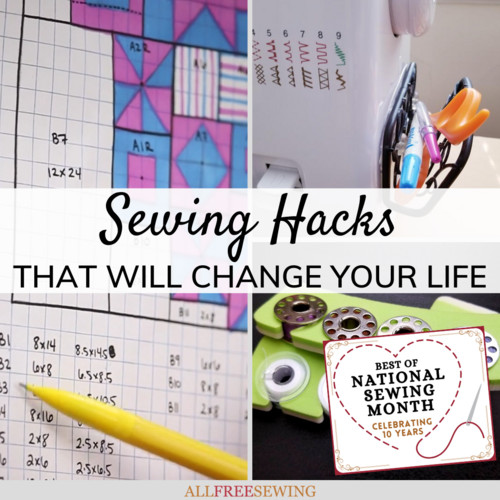 Sewing is a hobby or career that requires great concentration and skill. Though thoroughly rewarding and enjoyable, certain aspects of sewing are also difficult to manage.

From threading a needle to keeping track of your sewing supplies, the little challenges of sewing can add up to make for a draining and frustrating process. However, it doesn't have to be.

We here at AllFreeSewing have compiled 50+ Sewing Hacks That Will Change Your Life! These unique and unexpected hacks in sewing are going to make your sewing experience easy as pie.

These amazingly clever tips, tricks, and ideas will save you so much time and frustration, plus allow you to create fun and creative sewing projects without stress.

Once you learn these amazing tips and tricks, you won't believe you ever lived without them.


PS: This article is part of our National Sewing Month Celebration! Check it out here + enter to win our 5 free giveaways worth more than $1,000!

Your Recently Viewed Projects