8 Awesome DIY Organizers: Sewing Organizer Tutorials
Bonus: Get our newsletter & special offers for free. We will not share or sell your email address. View our Privacy Policy

How to Choose a Sewing Machine
Which sewing machine should you choose? Read our sewing machine guide before you buy!
Updated July 11, 2023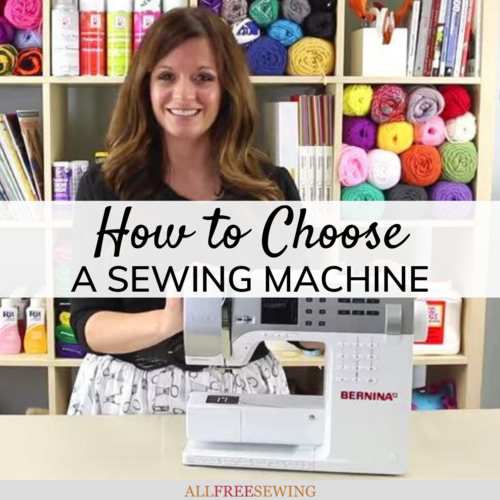 Choosing a sewing machine can be a difficult decision. Sewing machines are expensive and a true investment of your time and money. It can be hard to know how to choose a sewing machine, especially if you are brand new to the craft.

It is almost impossible to figure out what makes a good sewing machine as a beginner. Before running out to the store to purchase a machine, check out this buying a sewing machine guide and video.

These helpful sewing tips and tricks tell you exactly what to look for - from different parts of the machine to how heavy it should be -  when buying a sewing machine including the necessary features your first machine should possess.

Sign Up For More Free Patterns >>>

Skill Level: Beginner
Project Type: Learn a technique
Time to Complete: Under an hour
Sewn By: Machine
 
Choosing the Right Sewing Machine Video Tutorial
First things first! Press the play button on the video box below to watch Angel Peterson walk you through the questions you need to ask and what else you need to know when choosing a new (or used) sewing machine.

We've also detailed the important factors to consider in writing below the video, so be sure to scroll down and read through the extra tips and suggestions before buying.
 
How to Choose a Sewing Machine: What to Look For
When it comes to choosing a sewing machine, it's good to know the basics - like the parts of a sewing machine and how it works - before you take the leap and make a big investment. After all, not all sewing machines are created equal, and it's important to know what's what before plopping down a pile of cash on a machine.

When choosing a sewing machine, you should choose a machine with good weight, a solid straight stitch, and an overall product that can stand the test of time. How exactly do you do that?

Well, we will tell you!

The video above and the article below will go into more detail on just how to choose a sewing machine that can handle any project you throw its way without getting banged up or broken down quickly.
Check the Weight Before Buying a Sewing Machine
The first thing to look for when figuring out how to choose a sewing machine is the weight of the machine. The best sewing machines will have some serious heft to them. You can easily evaluate a new machine for this feature by picking it up.

If the machine is heavy and takes some arm muscle to pick up, you can easily ascertain that it is a quality machine. Heavier machines have more features and are made out of sturdier, time-tested materials.

A featherweight machine is not going to have all the features you need and may be made out of cheap plastic. Plus, extra light machines will move around your sewing table, making it harder to sew.
How to Choose a Sewing Machine: Check the Straight Stitch
The second thing you're going to look at is its straight line stitch capabilities. Typically the straight line stitch is the basic stitch used in most sewing patterns and projects. If you do not like the way the machine performs a straight line stitch, try out a different machine.

The goal is learning how to choose a sewing machine you can use for the next several years, and since the straight line stitch is going to be the type of stitch you most frequently use, it will behoove you to choose a machine with a stitching capacity you like.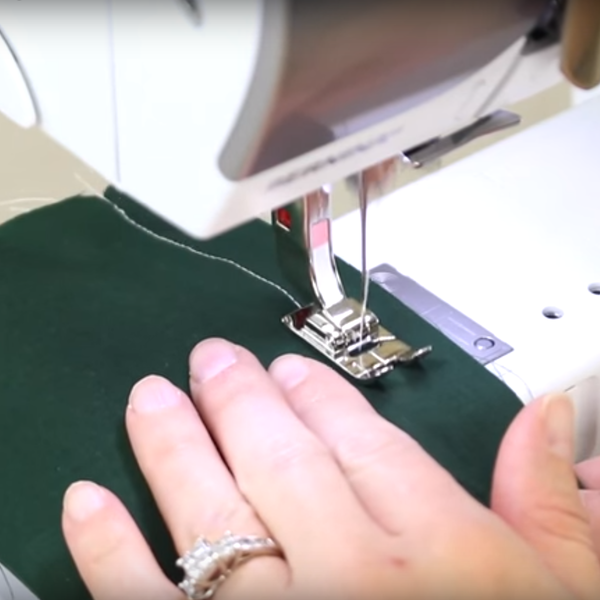 Go for Quality: Avoid Cheap Sewing Machines
When learning how to choose a sewing machine, make sure the machine you are looking at has good speed and strength. If you want to be able to take on more heavy-duty sewing projects like quilting, you are going to want a machine with a good amount of power behind it, even if you're just learning how to sew on a sewing machine.

Additionally, make sure the speed of the sewing machine is a speed you like. Though some sewists prefer a slower-speed machine, having a machine that is capable of sewing at a good clip will open up your options for projects you are able to do using this machine.

Since pace and timing can vary between models, be sure to test out the machine before you purchase it to make sure you are comfortable with its speed. The most important thing to keep in mind when choosing a sewing machine is to make sure it has everything you need for the projects you plan to tackle.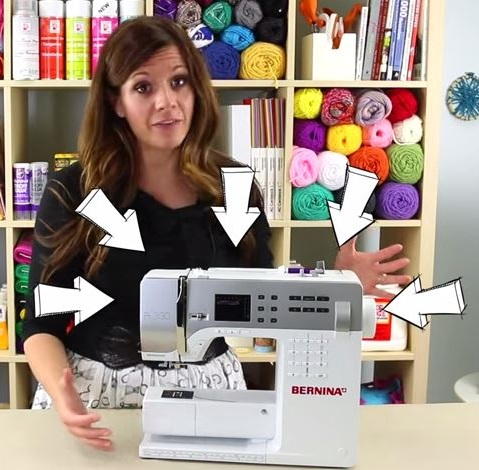 The Best Sewing Machines Last for Decades
When choosing a machine, it's okay to splurge on a machine with a lot of bells and whistles, but that does not mean you have to. There are a variety of mid-grade sewing machines that do the job just fine, depending on what your needs are.

More elaborate machines often come with a large number of different stitches, some of which you may never use. However, one good rule of thumb is to choose a machine that has a good straight stitch, a good zigzag stitch, and a buttonhole.

So, decide what you need out of your machine. When you go and look into buying your first machine, it's worth making the investment.

Though high-quality sewing machines can come with a hefty price tag, it is well worth the investment, because such machines often last for decades. Be wary of just where you choose to purchase your sewing machine.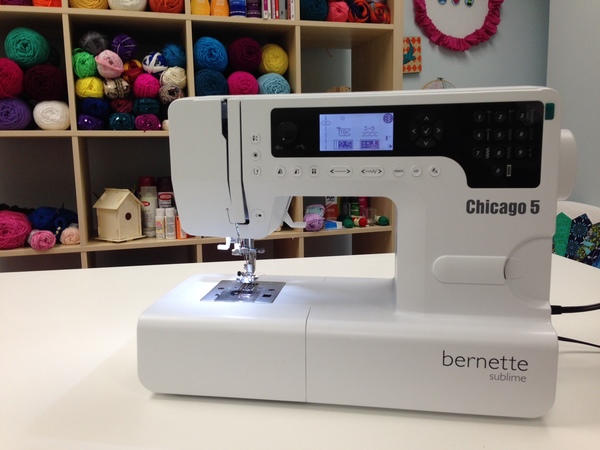 Oftentimes, big box stores that sell many other items in additon to sewing machines do not carry the highest-quality sewing machines. As it is often said, "You get what you pay for," and it is no different when it comes to learning how to choose a sewing machine. 

When it does come time to decide how to choose a sewing machine, it is ideal to go to a store or shop that specializes in selling sewing-specific items and sewing machines. This is important because such stores are an excellent resource. If something goes wrong with the machine you will have a person you can contact to help, as oftentimes such stores do their own repairs.

Additionally, you usually get some really great benefits when you buy from a sewing machine store like free classes, and special supplies, among other things. So it's important when you go to make the investment in a sewing machine to go to a specialty store. 
Sewing Machines for Beginners: Start Small, Then Invest
If you're just getting into sewing, it's okay to start on a machine you bought or may have that is inexpensive. It is recommended to make an investment in a higher-quality machine after about a year of steady sewing since by then you will know you are dedicated to your craft.

When you own a quality machine, it will be easier to complete projects, because it will be heavy enough to stay on the table for larger projects, like quilting, and it will also have the speed, power, and stitch variety you need to complete any undertaking you want. The beauty of having a high-quality machine is that it makes sewing a much more pleasant experience.

Those are the basics of how to choose a sewing machine!  Do you already have a sewing machine? What kind? Let us know in the comments below. Also, if you found this information useful, please give us a thumbs up for our hard work.

And check out more of AllFreeSewing's videos because we're adding more like this all the time that are useful for sewists just like you. 
This tutorial was presented by our friend Angel Peterson at Fleece Fun. Visit her blog along with her designer profile to find more of her projects on AllFreeSewing here: Angel Hickman Peterson
Free projects, giveaways, exclusive partner offers, and more straight to your inbox!
Images from other crafters

Your Recently Viewed Projects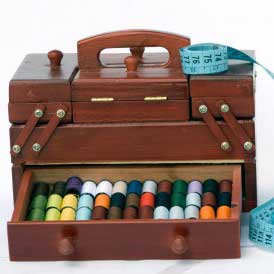 Something worth saving?
SAVE all your favorite patterns
ADD personal notes
QUICKLY reference your patterns