How to Make a Quilted Potholder (Video)
Making potholders is simple with our video tutorial and step-by-step instructions!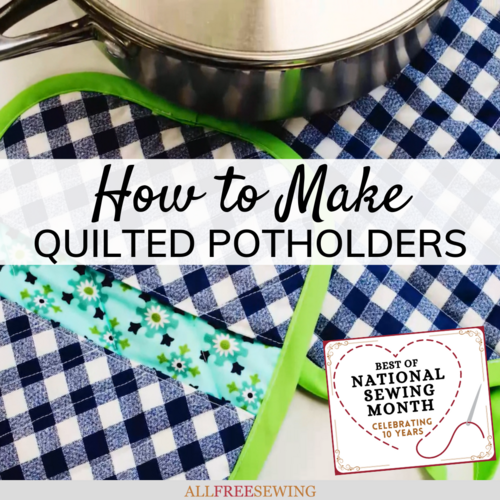 Looking for a fun addition to your kitchen? Then look no further than this fun gingham pot holder! Our video tutorial shows you How to Make a Quilted Potholder that's so easy, you'll want to make them for everyone you know.

This easy sewing project is perfect for sewists looking for a quick pattern that is actually useful. These DIY pot holders contain insulation so they can withstand heat.

Plus, the gingham pattern on this fabric is classic, cheerful, and sure to brighten up your kitchen. With pot holders this cute, you'll actually want to cook all day long. Save money on boring store-bought pot holders and work up this fun sewing pattern instead.

Don't forget to check on everything happening during National Sewing Month by checking out our hub page here.

For more sewing inspiration, sign up for our newsletter!


How to Make a Quilted Potholder Video Tutorial
Visual learners, rejoice! This video tutorial walks you through everything you need to have and do to make your own beautiful quilted potholders. Press play on the box below to watch.
 
Quilted Potholder Instructions
Materials List:
  • 9 by 7 inch squares of fabric A
  • 7 by 5 inch squares of fabric B (great scrap buster)
  • Insulated batting
  • Cotton batting
  • Free pattern
  • Rotary cutter, ruler, and mat
  • Sewing essentials
  • 505 spray or glue stick
  • Marking pen
  • Double fold bias tape

Get the downloadable PDF
For the base piece:
Cut two 7 by 9 inch rectangles from fabric A, one rectangle from insulated batting, and one from cotton batting. 
 
Using a glue stick or 505 spray, make a sandwich with fabric A on the outside.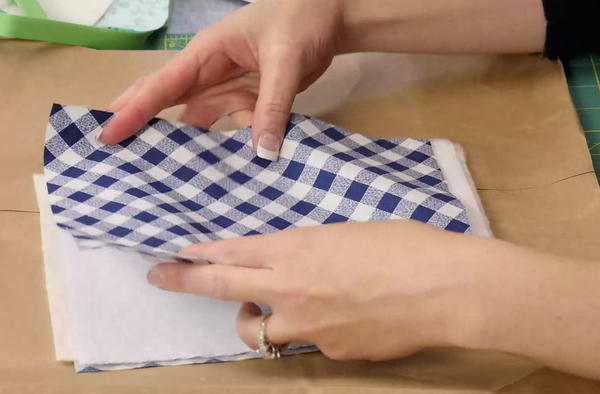 Using the printed pattern, cut off corners and rough edges.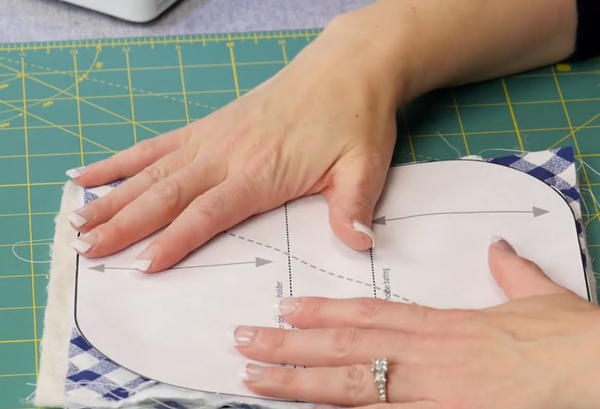 For the mitts:
Using the paper pattern, cut two pieces of cotton batting.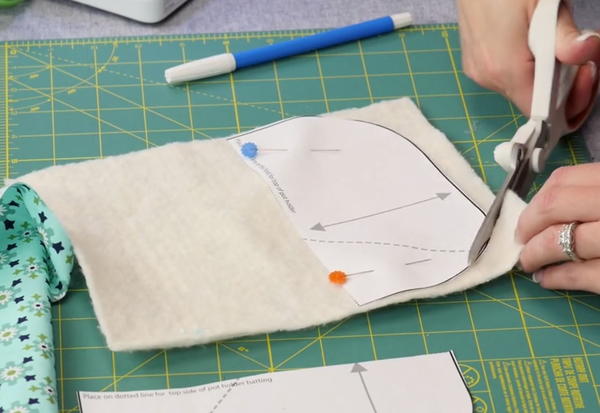 Fold fabric B.
 
Place the paper pattern along the fold, and cut around the pattern. Repeat.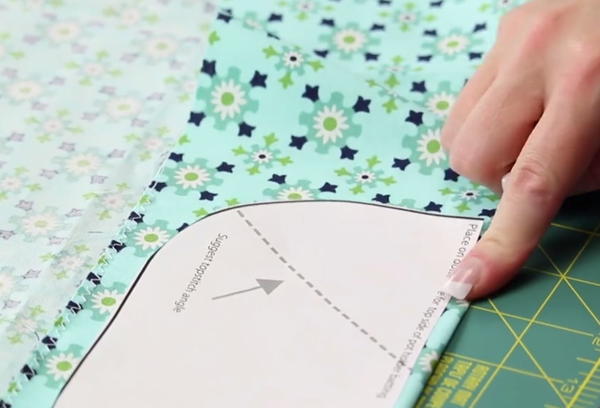 With your ruler and marking pen, mark fabric lines for top stitching. Stitch fabric.
Putting it together:
Clip the mitts to the base.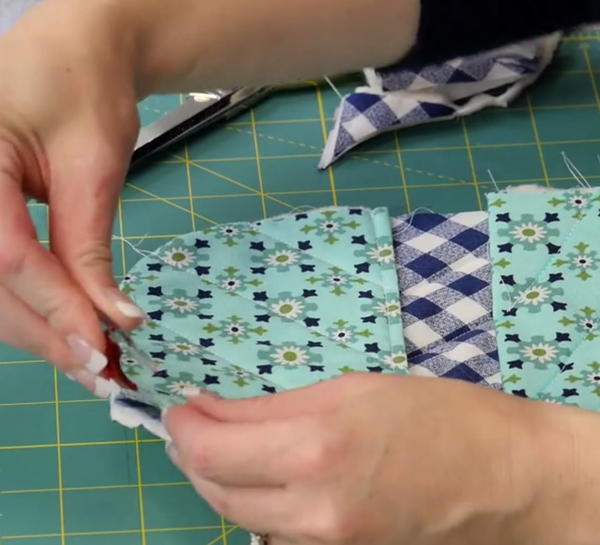 Zig zag stitch mits into place, then zig zag stitch all around the potholder.
 
Cut a 6 inch piece of bias tape. Sew a straight stitch along the edge of tape for the hanging loop.
 
Sew on bias tape to finish.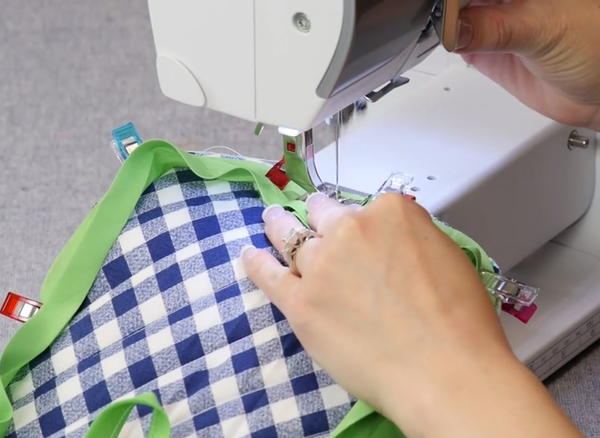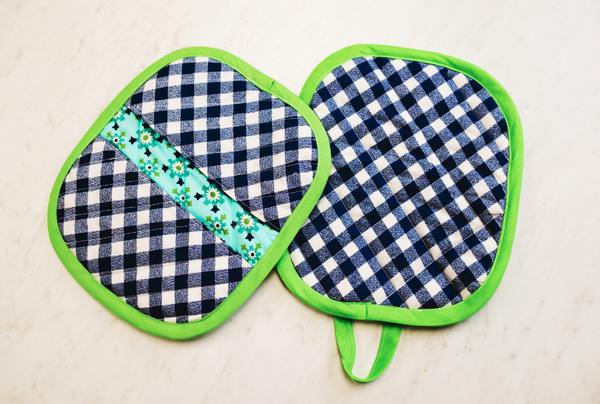 Your Recently Viewed Projects