AllFreeSewing.com Releases eBook Full of Free Tote Purse Patterns
Find 12 lovely tote purse patterns for women available in this free eBook from AllFreeSewing.com.

December 7, 2012—Northbrook, IL— As the popularity of home sewing continues to rise, the need for inexpensive sewing patterns does as well. Crafters look for cheaper alternatives to buying readymade accessories. To deliver free sewing patterns crafters seek, AllFreeSewing.com has published a new eBook entitled, 12 Beautiful Tote Purse Patterns.
The 12 Beautiful Tote Purse Patterns eBook features full tutorials that will walk the reader through each step of making a homemade bag. Included are 12 tutorials with color photos and step-by-step instruction so readers are able to simply follow along and end up with wonderful results.
According to the census bureau of 2007, Americans spend on average over $50,000 per household. In order to maintain a comfortable way of life, luxury items such as handbags and purses may be seen as unnecessary. Free sewing patterns, like the ones found in this eBook, will allow consumers to save their money and still own lovely handbags and totes.
Beyond simple saving money, sewists continue to make their own clothing and accessories as a way to express their creativity. The Christian Science Monitor recently reported on why women continue sewing instead of purchasing readymade items.

One reader replied, "It's something I enjoy doing. Beyond that, I have the freedom to essentially make anything I can imagine".

To promote creative freedom, AllFreeSewing.com has published the 12 Beautiful Tote Purse Patterns eBook. This free eBook gives sewists the opportunity to both save money and create one-of-a-kind projects that fit their personal style.
The editors of AllFreeSewing.com have put together this collection readers are sure to enjoy. Included in the 12 Beautiful Tote Purse Patterns eBook are sewing tutorials for refashioned T-shirt totes (pg. 15), basic purse organizers (pg.8) and even instructions for how to make a fancy clutch (pg.18).

Download the 12 Beautiful Tote Purse Patterns eBook for FREE at http://www.allfreesewing.com/Bags-and-Purses/12-Beautiful-Tote-Purse-Patterns-eBook.

Website visitors can also find the eBook under the "Bags and Purses" category on the AllFreeSewing homepage.
Contact:
Kirsten Kwon
Editor
AllFreeSewing.com
AllFreeSewing.com is a property of Prime Publishing LLC
About AllFreeSewing.com:
AllFreeSewing.com is an exciting resource for all things sewing - from expert tips to project ideas for every style and skill level. We also publish Sewing It Up, a free e-mail newsletter, publish sewing eBooks, and create sewing related product promotions, contests, and giveaways.
Prime Publishing LLC was established in 1995 as a traditional niche book publishing company. Today, we are an Internet Media Company that operates web site communities and e-mail newsletters in niche areas such as crafting and cooking. To learn more, visit www.primenewsletters.com.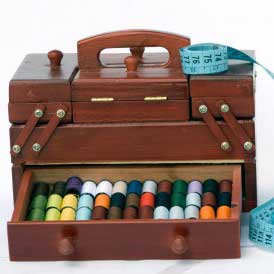 Something worth saving?
SAVE all your favorite patterns
ADD personal notes
QUICKLY reference your patterns