How to Use a Ruffler Foot to Sew Ruffles
Aching to know how to use the ruffler foot on your sewing machine? This page will explain everything!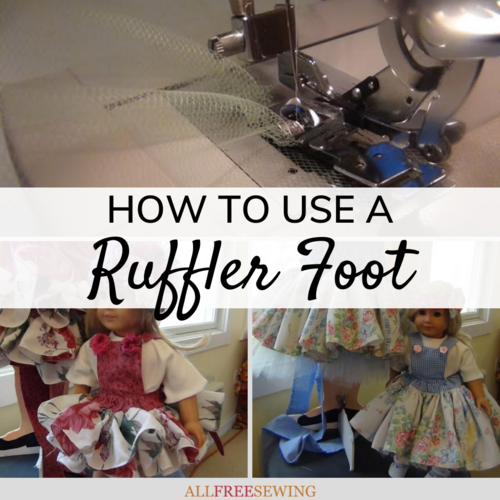 If you love sewing ruffles on dresses for your granddaughter, or for decorative home decor projects, but hate spending time sewing them by hand, then you're in luck!

Guest blogger Carolyn Wainscott is here to show you the basics of using a ruffler foot on your sewing machine to create the best ruffles around.

This guide, How to Use a Ruffler Foot to Sew Ruffles, goes over everything you need to know. This short and simple sewing guide discusses the basic functions of using a ruffler foot and helps you get familiar with using this sewing tool.

Never heard of a ruffler foot? AllFreeSewing has you covered! We also discuss the definition of a ruffler and have even thrown in a few gathering tutorials, if you want to experiment with smocking or shirring.

Learn the basics about using a ruffler foot, and find the perfect skill-building tutorial for you, as one of our exclusive articles for National Sewing Month.


Sign Up For More Free Patterns >>>

What is a Ruffler Foot?
While most sewists know that you can create ruffles and gathers easily either by hand or with your machine, many sewing beginners may not know what a ruffler foot is. A ruffler, or ruffler foot, is a sewing machine foot designed to create ruffles evenly and has the ability to tuck stitches. Designed to create uniform pleats, gathers, and ruffles, a ruffler foot is typically made for light to medium weight fabric, such as tulle, and can be adjusted to alter the stitching tucks.
My sister told a coworker that I have made matching outfits for my little girls and their dolls, so I get the phone call to see if I would make them for her daughter. She wanted something really frilly and girly and there wasn't anything in the doll catalog that she wanted.

This is what I have come up with: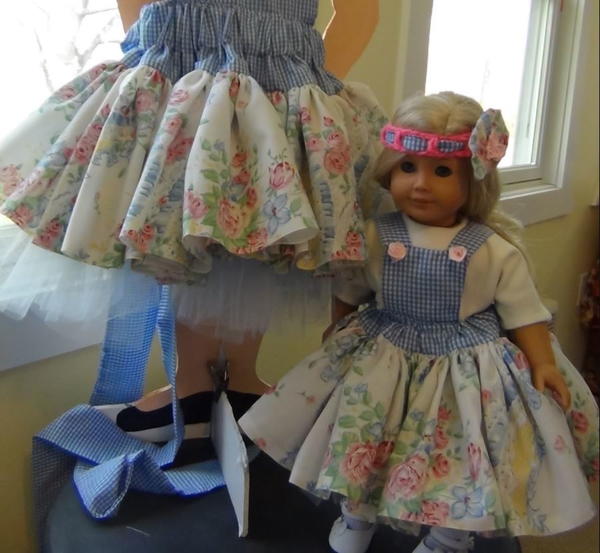 The blue gingham check pinafores have coordinating crocheted headbands with large yoyos and tiny pink rosebuds while the burgundy outfits have lacy crocheted beanies with frayed fabric flowers.

I spent hours just ruffling all the yards of fabric and tulle for the pinafore skirts. I really love my ruffler. I decided on the pinafore style because of the way it is constructed. It will go between 2 sizes and is an easy fit, and just needs a little knit top or blouse.

When I get around to it, I hope to make a video showing the way these are made. They are so cute, and they are well worth the effort and not really hard to do.

I do know that if Sis's coworker doesn't like these, I have 3 great-granddaughters that will love to have them. That was another reason for making them in these sizes- Ashlynn, Jenna, and Hannah can all wear them and they just love to dress up.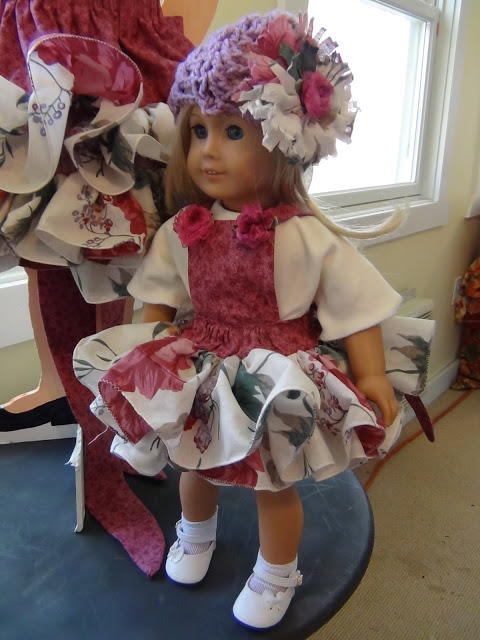 Tips for Using a Ruffler Foot
Here is my ruffler if you aren't familiar with the dinosaur-looking contraption:
The numbers indicate how many ruffles are taken - 0 is for straight stitching, 12 is a gather every 12 stitches, 6 is a gather every 6 stitches and the 1 is a gather for every stitch [this is the mode I use most - if I am going to ruffle, I want to really ruffle!].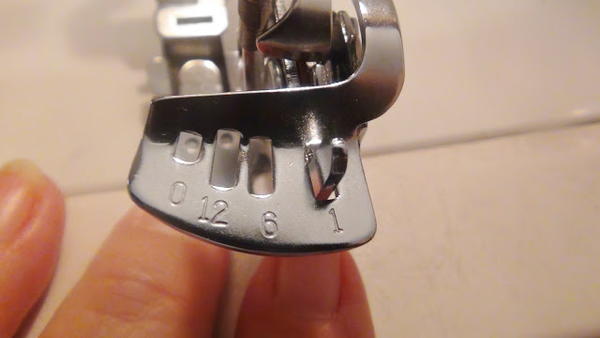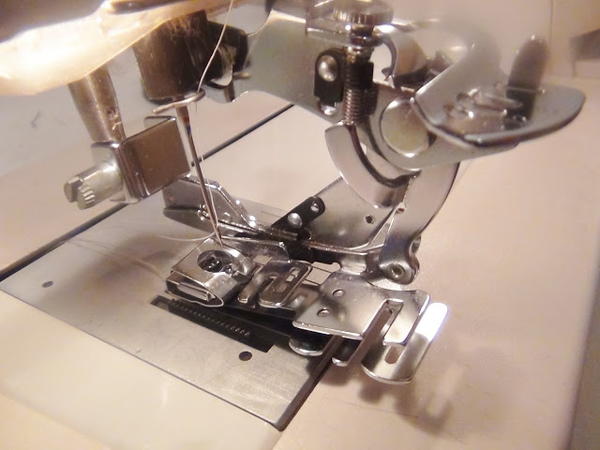 To keep the roll of tulle in control, place it on a dowel in a box-rolls off easily: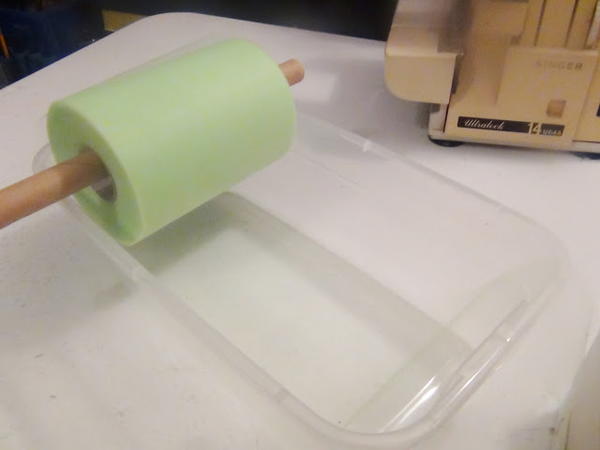 Pictured on the floor to feed through the machine: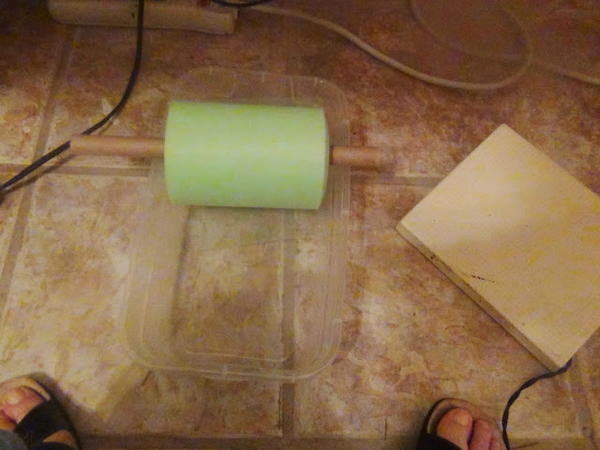 Tulle going through ruffler - gather per every stitch: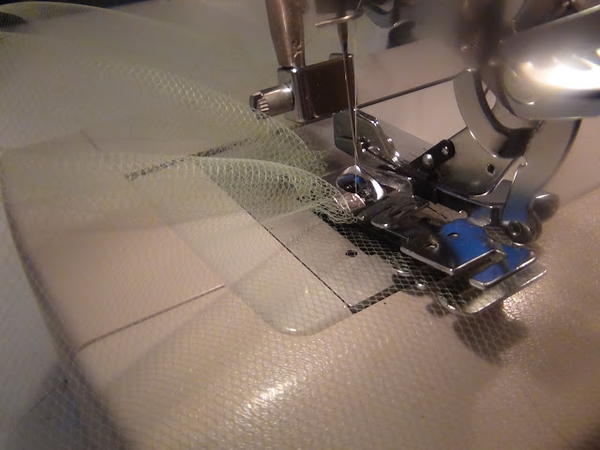 Yards of ruffles quickly and easily gathered: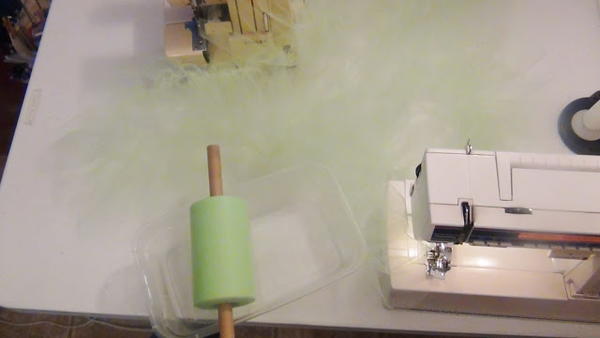 The roll of tulle has 100 yards. Rolls of 25/10 yards are also available. Of course, these are all bought on sale or with coupons. I have lucked into after-season sales for the 100-yard rolls for about $2-3 at Hobby Lobby and get all I can afford that day. They are usually priced at $9.99. Regular fabric gathers just as easily as tulle.

If you don't have a ruffler foot, here is my video tutorial for gathering by zigzagging over yarn!
PLUS! Sewing Tutorials for Gathering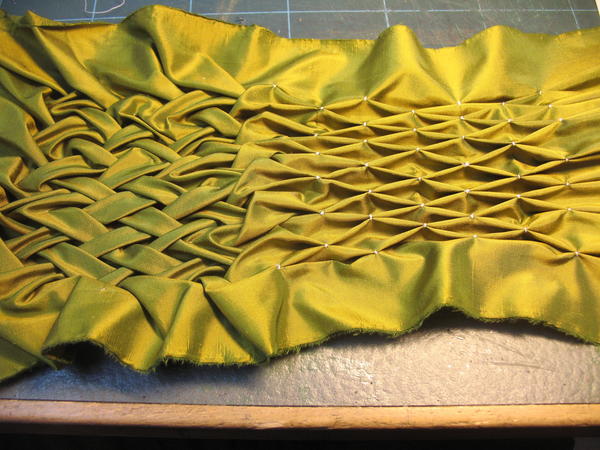 Embroidery, Ruffles, Ribbon: Do you have a favorite embellishment you love to add to your projects?
Your Recently Viewed Projects