Why is My Sewing Machine Not Moving the Fabric?
Is your sewing machine not feeding the fabric? This guide will go over problems and solutions for your machine.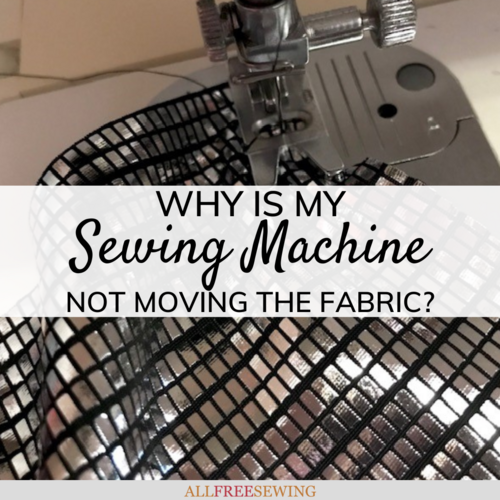 When your fabric isn't moving along under the sewing machine it can delay or stop the whole project. We've all been there and it's so frustrating!

That's why you need this guide, Why is My Sewing Machine Not Moving the Fabric?

Most of the time, the problem involves your sewing machine feed dogs. What are feed dogs? This is the mechanism in a sewing machine that feeds material under the needle.

This feed dog contraption involves two pieces of metal that have sharp teeth. The teeth pieces come up through the metal plate on either side of the needle and pull the fabric.

If these don't work, your fabric won't move correctly. Even sewing a straight line on your machine won't work! Keep reading because you will find more information and images below about this aspect of your machine.

However, there are a few factors that could be causing this issue, from the type of material being used to the machine being damaged. When your fabric does not move ways, don't fret! There are ways to fix many issues.

To keep this from happening in the future, let's examine some reasons why it's occurring and a few simple solutions!

Read the guide below and learn about the problems and solutions for this common sewing machine problem that numerous sewists struggle with.


Sign Up For More Free Patterns                      
Why is My Sewing Machine Not Moving the Fabric? Guide
Sewing Machine Not Feeding: Fabric Thickness Issues
The most common reason that fabric isn't advancing though your sewing machine is the thickness of the material. You might encounter this issue when working with very bulky fabrics like faux fur and chunky knits.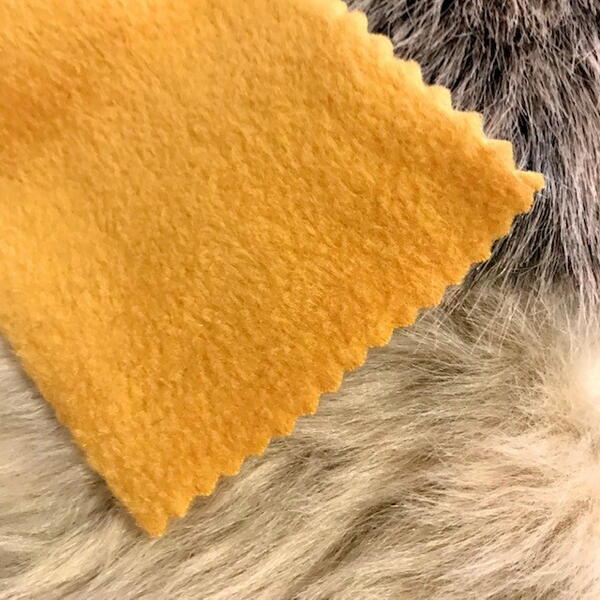 The presser foot's "feed dogs" (shown below) don't have enough room to move the cloth along, causing it to bunch up or just stay in one place.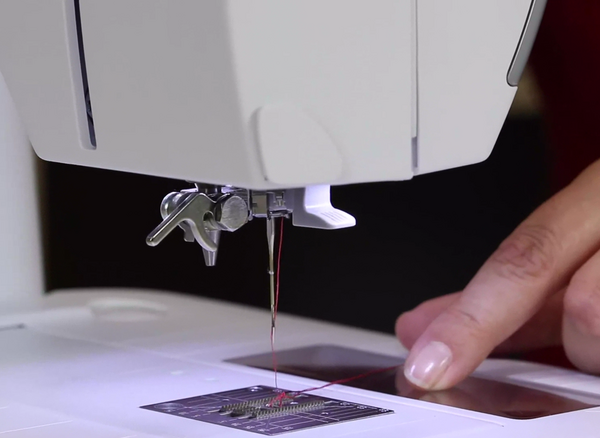 Sewing through multiple layers of fabric at once can also prevent it from advancing. Try to minimize the amount of bulk under the machine to keep this from happening.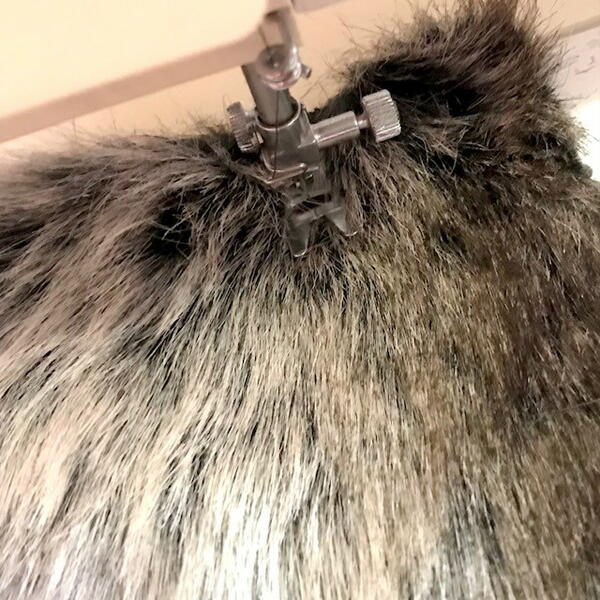 When sewing certain materials (like leather) it's recommended to use a specialty foot along with the specific sewing needle designed for that particular fabric. Your machine's instruction manual will provide more detailed information about which foot to use in different situations.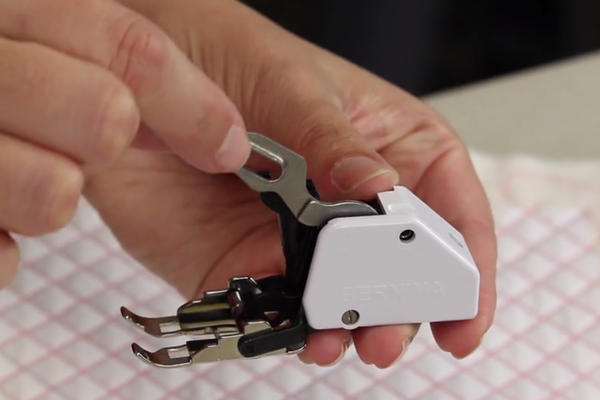 Very thin fabric that is slippery also might not move well under the machine's presser foot. Take your time when sewing it and use pins to keep the fabric pieces together.

Extra tip: If the material is literally stuck under the machine, lift the foot carefully and trim the bottom threads to dislodge the fabric. Clean up any debris and rethread the machine.
Sewing Machine Problems Causing Fabric Movement Issues
The cause of this issue might not be the fabric but instead could be the sewing machine itself. It may be something as simple as the presser foot isn't flipped down (an easy mistake to make!), or a more complex problem with threading or the feed dogs.

To determine what's happening, check that the presser foot is down, the tension is correct, and the machine is properly threaded. When in doubt about the threading remove both the top spool and bobbin and start over.

If all looks okay but the issue persists, examine the feed dogs on the bottom of the presser foot. If any parts look damaged replace them immediately.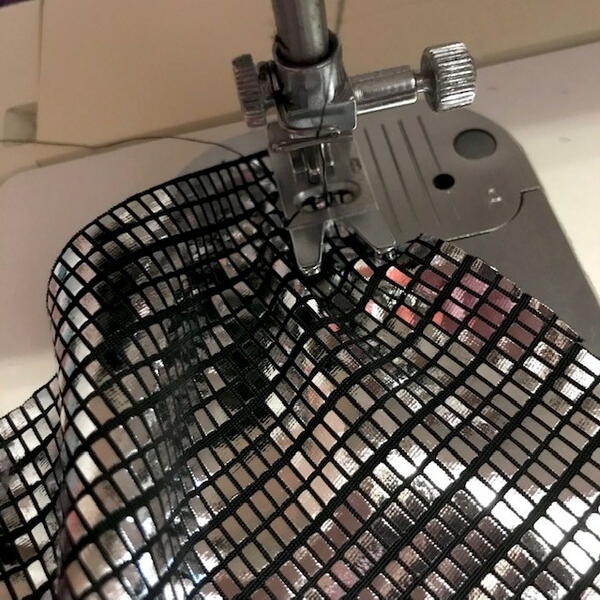 Another reason the fabric might not be moving through the machine is that the presser foot's pressure might be too high.

Adjust this (following your sewing machine's guide) to reduce the amount of pressure on the fabric, which will allow it to move through more easily. The sewing machine might also need to be oiled to keep the fabric moving along.
 
Tips for Smooth Sewing
Now that you know some problems and some solutions to your question, why is my sewing machine not moving the fabric?, it's time to look at a few more tips and suggestions for avoiding issues in the future.

There are a few other ways to prevent the fabric from getting stuck under your machine. Routine cleaning and maintenance of your sewing machine are important.

Reducing your speed when sewing can also help, as well as gently feeding the cloth along with your hands. Make sure the fabric stays flat and held together to allow it to move through nicely.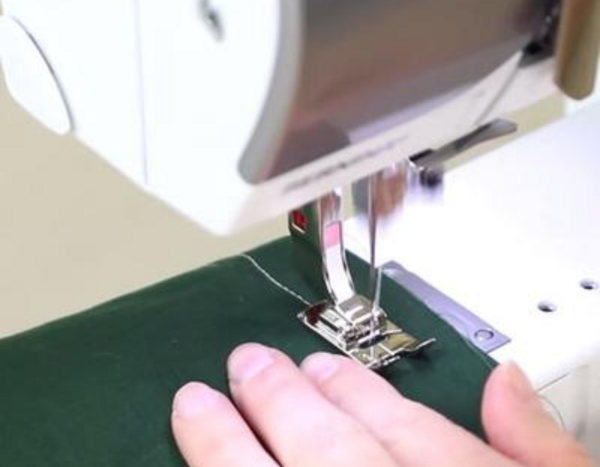 PLUS! Beginner Sewing Resources
If you're a beginner, new to sewing machines, or want to improve your skills, then you'll want to take a look at these helpful pages. Everything below is going to help you master basic techniques, speed up your processes, avoid issues, and provide the information you need to become better at sewing.
More Sewing Resources and Tips
Your Recently Viewed Projects