Are Sewing Machines Easy to Use?
If you've never used a sewing machine, you may be wondering if they are easy enough for you. Our guide will help you!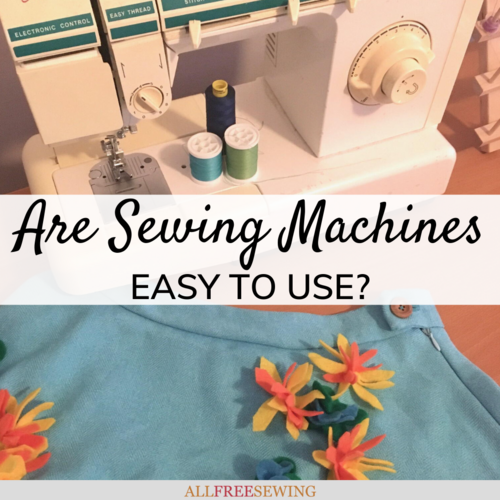 When deciding whether or not to use or invest in a sewing machine, you might ask yourself if they are easy to use. This is an important question with many different (and equally correct) answers.

For some people, using a sewing machine is like second nature (especially if they've been using them their whole lives). Others are learning later on, utilizing lessons and tutorials to achieve sewing success.

Before deciding sewing is too hard or intimidating to try, let's discuss a few ways to think about this topic.

It all depends on how you learn, so we'll discuss what "easy" means when it comes to sewing machines, learning how to use a sewing machine, how it compares to hand sewing, along with time, experience, and practice.

So, are sewing machines easy to use? Let's get started and find out!
Defining "Easy" in Sewing
Everyone has a slightly different definition of what exactly "easy" means with regard to sewing. What might be really frustrating to some might be very simple for others.

Learning the basics of sewing on a machine can be overwhelming, and I don't think most people would think it's easy.

I personally consider something easy if it doesn't take too much effort or time, but the meanings of those also differ by individual. Also, remember- just because something isn't easy doesn't mean it isn't worth trying!
Learning to Use a Machine
The process of learning how to use a sewing machine is often much harder than actually creating finished projects. Figuring out how the equipment works, threading the machine, adjusting it to prevent uneven stitches, etc. can be difficult at first.

Once you're confident in sewing it becomes much more effortless and easy. Taking individual lessons helped me learn to sew at an early age, and the instructor made it easier for me because she was patient and answered my (many) questions.

This was before the internet, so today online videos, lessons, and tutorials are all also excellent ways to learn machine sewing.

We have one for you right below! Learn How to Use a Sewing Machine with the written tutorial here and the video that you can watch now. Just click the play button on the box.
 
Machine Sewing vs Hand Sewing
Using a machine is much faster, uniform, and efficient than sewing by hand. But if you're used to hand stitching projects, the first time on the sewing machine may not seem so easy. So many more things can go (mechanically) wrong when using a machine vs. hand sewing that it may feel intimidating.

The time saved by using a sewing machine results in much less hand sewing and faster project completion, but by hand is still preferable for applying embellishments and other delicate aspects of the craft.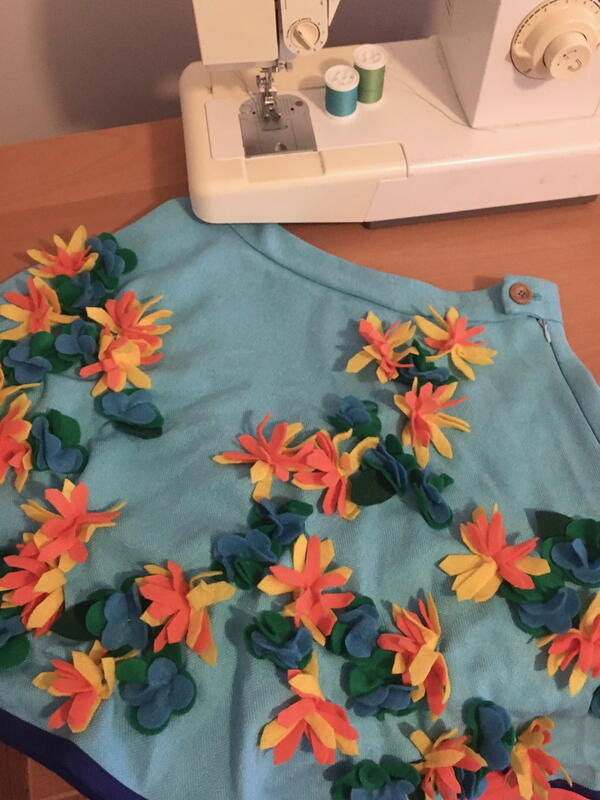 Sewing Time and Experience
As mentioned earlier, the more you sew the easier it will get over time. How much pressure to put on the foot pedal and the speed of the machine's needle can be nerve-wracking at first for most beginners, but are considered easy by more experienced sewists.

That being said, sometimes machine sewing a particularly complex garment or project can be difficult for even a seasoned crafter. Despite sewing for decades, I still have times when the bobbin jams, the needle breaks, and the tension isn't correct.

Over time these frustrations can still happen, but it will get easier to overcome them with more experience in machine sewing.
Do you find sewing machines fairly easy to use?
Your Recently Viewed Projects