How to Print PDF Sewing Patterns
Printing sewing patterns can seem difficult but this guide will walk you through the details to prevent and solve problems, along with using and storing PDFs.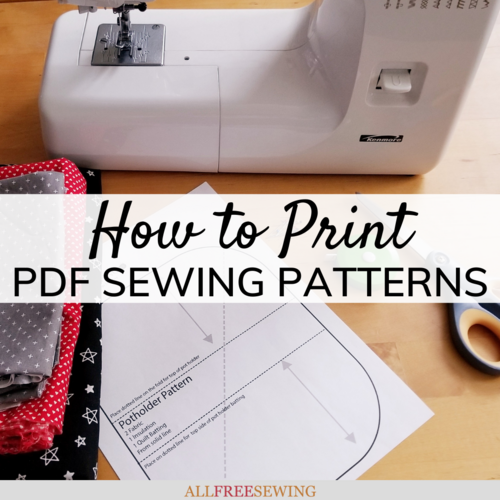 You've Purchased A PDF Pattern. Now What?
So, you've purchased a PDF sewing pattern to make a new project, but what do you do now? What's the best way to use it, store it, print it, or save it and what do you do if something goes wrong with the file?

I've been selling PDF patterns in my shop for a few years now and I love it because it allows me to spend more time sewing rather than standing and folding patterns for hours on end. Producing paper patterns is time-consuming and it's the not so fun part of quilt designing.

PDF patterns make everything easy. You can make your purchase, have the pattern made available to you instantly (or with a little time delay) and you can get to work on your new project straight away.

Because there can be a few bugs in this seemingly flawless system, today I want to give you all the information for how to print PDF sewing patterns. Along with saving, using, storing, and troubleshooting your new PDF pattern.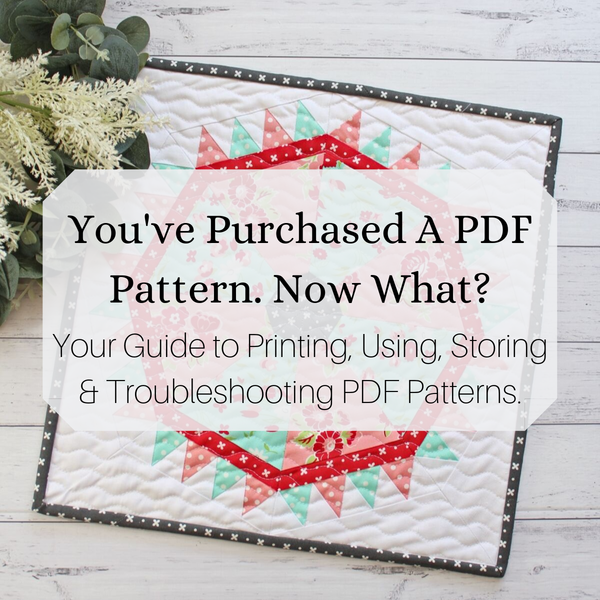 (Can I just say that if you ever have a problem with one of my Threadbare Creations PDF patterns, please contact me straight away. I'm more than happy to help and most times it's something that can be easily rectified.)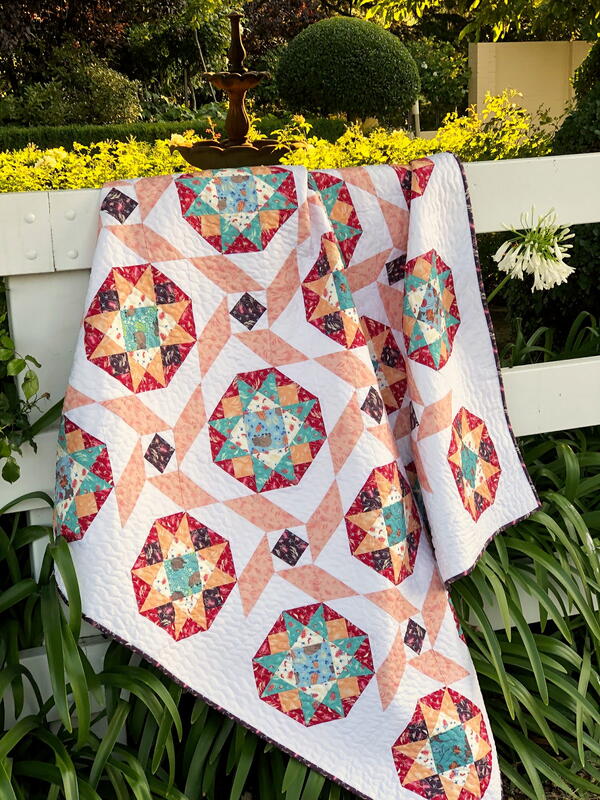 Saving Your Quilting/Sewing PDF File:
Due to time-wasting problems, I closed my Big Cartel shop and sell only on the Etsy platform. The fees are higher but the problems are minimal, and they support your business with effective marketing strategies, etc., and it seems the switch hasn't caused problems for my readers which is great!

When you purchase a PDF pattern from Etsy as a registered member you should receive two things - a link on the Thanks For Your Purchase screen to download the file, and a separate email with the direct link to the file. Etsy keeps your purchases indefinitely, but I suggest you download the file and save it to your computer straight away - I also save all my purchased files on a USB stick, in case of a computer system failure.

To manually find your purchase or PDF file at any time, simply click on the YOU icon in the top right-hand corner of the Etsy screen and select Your Purchases and Reviews from the drop-down menu. Scroll through the list until you find the file you're looking for and on the right-hand side, you will find the black Download Now icon which allows you to download or re-download the files as many times as you need.

I include the link to the Etsy Help Center on every pattern listing, so if you're having problems finding your file just revisit the listing and click on the link for all the information.

If you've checked out as a Guest when purchasing from Etsy you will need the email notification to download the file. Make sure you check your Spam or Junk folder and if you do not receive an email then contact the seller - we receive a comprehensive list of sales and names, and we can see when or if the files have been downloaded. As soon as you have your file, save it to your computer. Also, save the email notification so you can access it again at another time if you need to.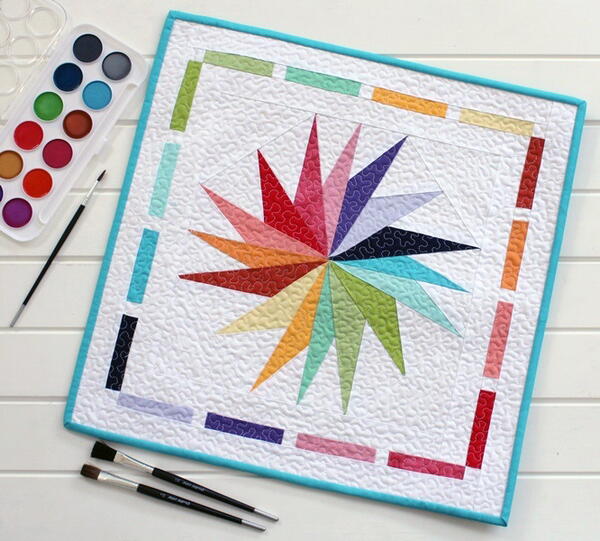 Using Your PDF Pattern:
Once you have your file, it's a good time to read over the PDF pattern and decide which pages need to be printed. It's not necessary to print every page of the pattern unless you prefer working with a paper copy so you can make notes etc.

You may prefer to follow along with the instructions on your tablet or phone and only print the pages you need, like FPP templates or a coloring sheet. This will save you money on printing costs plus there's no wasted paper.

I like using my iPad for the written instructions because I can enlarge them easily when I've misplaced my glasses, but the choice is yours.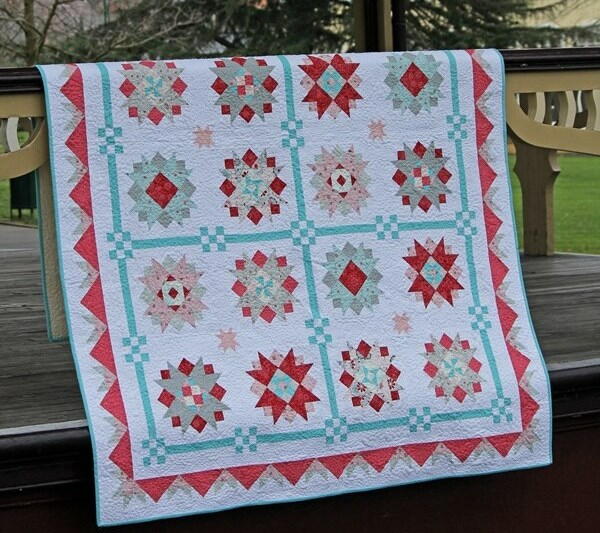 Printing Your PDF Pattern:
I include printing instructions in every pattern I produce and it's really important to take note of this section, so templates print accurately.

When printing my PDF patterns, make sure your printer settings are set to none or actual size in the page scaling menu. This will ensure your pattern prints accurately.

With my patterns, you'll be asked to print multiples of FPP template sheets and it's important that every copy is printed from your computer - photocopying pages will reduce the size of the templates just slightly, and then you'll have problems piecing the sections together.

I have been including color templates in my patterns but if you want to reduce ink costs then select the print in grayscale box.

Because I paper piece so much, I use a cheap and lightweight brand of paper from the supermarket so I can remove it easily at the end of sewing. There's no need to purchase expensive paper for FPP patterns - the cheaper the paper, the easier it is to remove.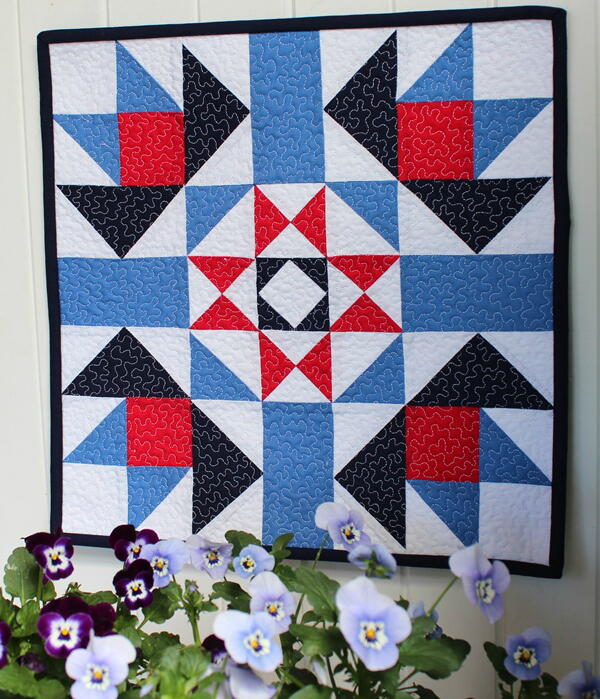 Troubleshooting Quilt/Sewing PDFs:
From time to time, things don't work as they should, and your PDF file doesn't arrive to you as the designer intended or for some reason you have problems printing the file.

I'm going to list a few problems that I've encountered, but if/when you do have an issue, contact me immediately with a brief description of what's happening so I can help.

• When you open your PDF file, it's scrambled - occasionally people open their PDF file, and the letters, diagrams, and photos are scrambled. This happens because the PDF reader you are using cannot handle the amount of information in the file. Adobe Acrobat Reader is the best reader to open PDF's because it has more grunt than the others and fewer problems. To fix a scrambled PDF file, simply close the file, right-click on it and select open with Adobe Acrobat Reader. If you do not see Adobe Acrobat Reader on the menu list, you will need to download it and it's free HERE. This usually fixes the problem straight away but if not then update the reader and try again.

• When you print your pages, some of the lines are missing from the templates - This can happen for two reasons and it's very easy to determine which one. The first reason is your PDF reader needs updating. When you click print, you should see a preview of the pages being printed. If the lines have disappeared in this preview, then your reader needs updating. The second reason is your ink levels. If you can see the lines in the preview box but they don't print on the paper, then your color ink is either low or empty. Simply refill your ink tanks or select print in grayscale to fix the issue.

• The dreaded "cannot open PDF file" message - Unfortunately, this is the result of a system failure on your computer. If you've tried to open it using Adobe Acrobat Reader and you're still receiving this message you need to have a professional look at what's going on. Sorry! :( If you experience any problems with PDF patterns, try these solutions and if they persist then contact the designer and explain the problem as best you can so they can help to resolve the issue.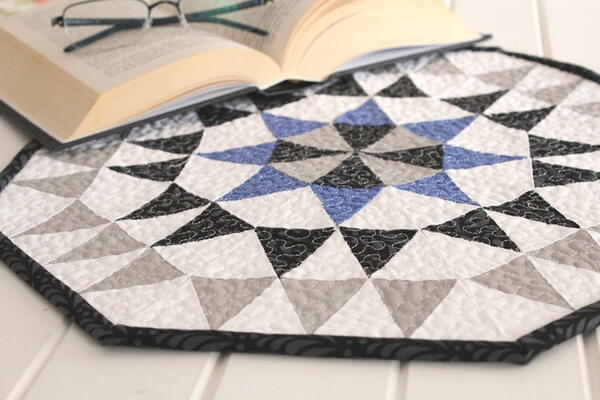 Storing Your Quilting/Sewing Patterns:
PDF patterns don't come all nicely packaged in a plastic zip-lock bag, so how do you store them safely after printing?

I think the best solution is a ring binder folder with clear plastic page inserts. You can slip your patterns inside the inserts and they're protected and stay organized. You can also add dividers to the folder and section your pattern collection by type or designer, making it quick and easy to find what you're looking for.

There are many filing options available at your local stationery shop - a small filing cabinet or an expandable file would also work well. I also use individual plastic file folders to store the pattern I'm currently working on plus my notes, fabric samples, etc. and it's all safely stored in the one place.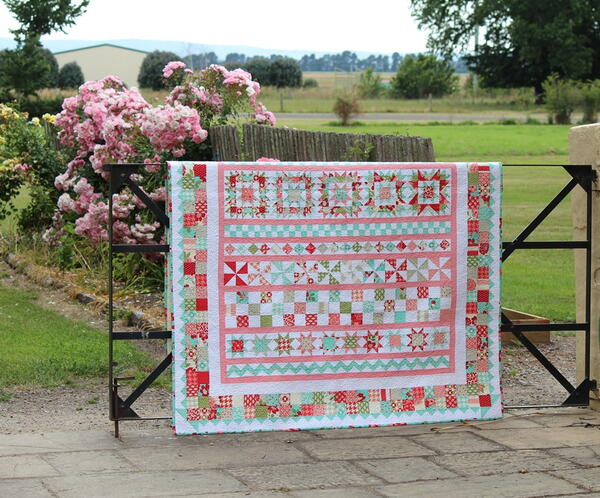 Copyright on PDF Patterns:
The last thing I want to mention is copyright. Designers work long hours (and I mean loooong!) to bring you beautiful designs, but purchasing a PDF pattern does not mean it's OK for you to freely print copies and hand them out at guild meetings, sewing days with friends or post them online. 

Copyright laws still apply.  PDF patterns are a convenient way for designers to share their work at an affordable price because there are no printing or packaging costs, so by offering them to you they are saving you money and they have more time to design for you.

If you want to use one of my patterns as a guild project, or if you're a shop and want to run a class then everyone needs to purchase their own copy, but please contact me because I have a pricing schedule for group purchases. Try contacting any designer if you have similar questions.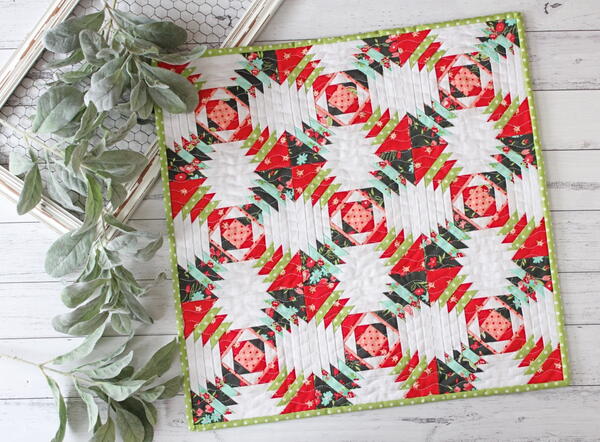 Copyright on PDF Patterns:
And those are my tips on what to do after you've purchased a PDF pattern and how to print a sewing PDF pattern. Designer's endeavor to produce PDF patterns that are easy to use, reliable and accessible but if you are experiencing problems then contact them for a solution - it's usually something easily fixed!
Find this article and everything else shared during National Sewing Month this year by checking out our main page.

>>> National Sewing Month 2020
Free projects, giveaways, exclusive partner offers, and more straight to your inbox!
Tags / Related Topics
Your Recently Viewed Projects
Images from other crafters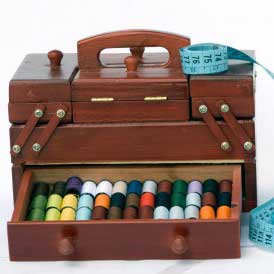 Something worth saving?
SAVE all your favorite patterns
ADD personal notes
QUICKLY reference your patterns