No Sew Fabric Flowers Tutorial
This fabric flower tutorial is super easy and doesn't require getting out your needle and thread.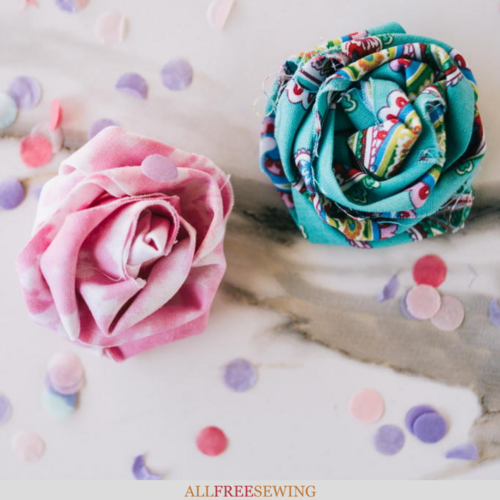 You will not believe how truly easy it is to make these No Sew Fabric Flowers.

You can add these gorgeous DIY fabric flowers to a homemade quilt or any sewing project you see fit.

Learning how to make a fabric flower is a really great technique to have on hand and these flowers can be incorporated into a ton of different sewing projects that you might want to do in the future.

We love videos for learning visually. However, if videos aren't enough for you, scroll down for our written and photo tutorials to accompany the video.

You'll also find the material list and more. We personally like combining both video and written tutorials for a complete package.


Sign Up For More Free Patterns >>>
 
No Sew Fabric Flowers Video Tutorial
Watch this sewing video tutorial to see exactly how you can make these no-sew flowers without having to grab any needles and thread! Mary Beth shows you exactly how to make fabric flowers with no sewing. It can be done in minutes and is a fun way to bust your stash.


Materials List
  • Assorted 2" strips of fabric
  • Hot glue gun
  • Pinking sheers (optional)
  • Pin back or alligator clip (optional)

Skill Level: Beginner
Project Type: Make a Project
Time to Complete: Under an Hour
Sewn By: No-Sew
 
How to Make No Sew Fabric Flowers:
Check out the video above or follow along with the instructions below to make this super simple no-sew fabric flower that can be used in so many different ways and in combination with so many projects.
Prepare fabric by selecting the width, and if desired prep edges by pinking or folding.

For example, when using 2" strips:
  • A small flower will require one 2" strip, folded in half longways (so it shows 1" in length when folded) and pressed.
  • A medium flower will require two 2" strips, trimmed to approximately 1-1/4" or 1-1/2" wide. You can leave the edge raw or use pinking sheers to add decorative cut edges.
  • A larger flower can use two 2" strips as is or you can use even wider strips. Again, you can leave the edge raw or use pinking sheers to add decorative cut edges.

Tip: When making a medium or large flower, feel free to experiment with two different fabric patterns (as is shown in the second image below).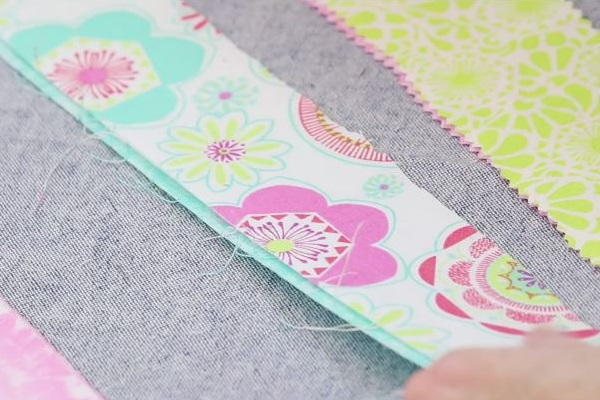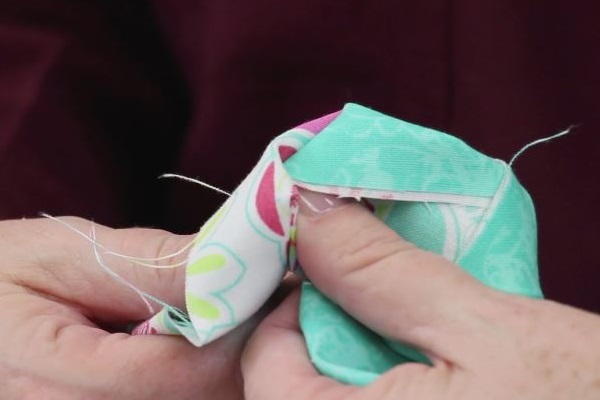 With your strip, fold one short edge into a triangle shape with a point facing up, glue to secure.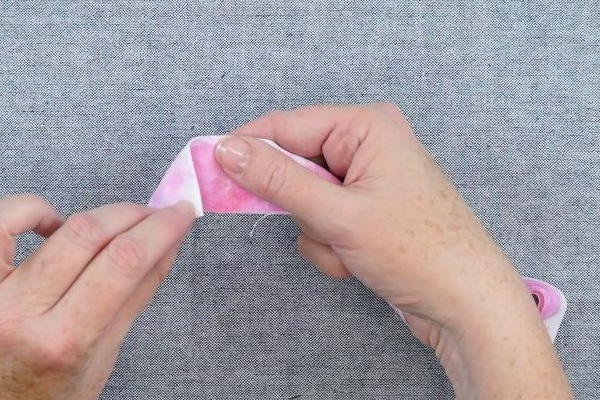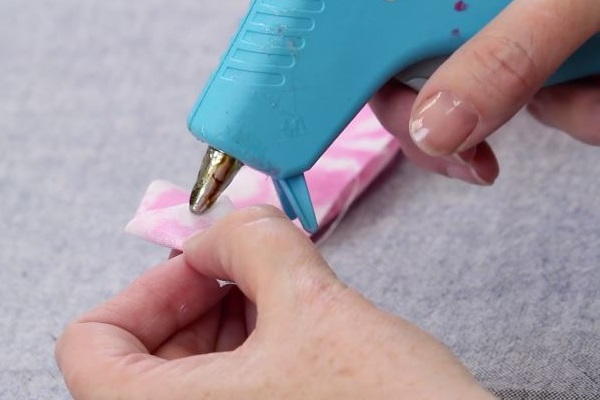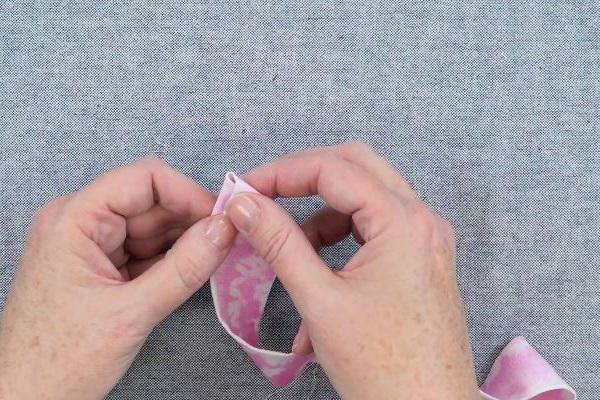 Hold the center and the fabric you're twisting. Twist the fabric 90 degrees about every 2" to 4" and, working in a spiral pattern, fold the fabric around the center, gluing every 3" to 4" or as often as necessary to secure the folds.

Tip: Hold the glued fabric for a few seconds to secure before moving on in order to avoid pulling off hot glue.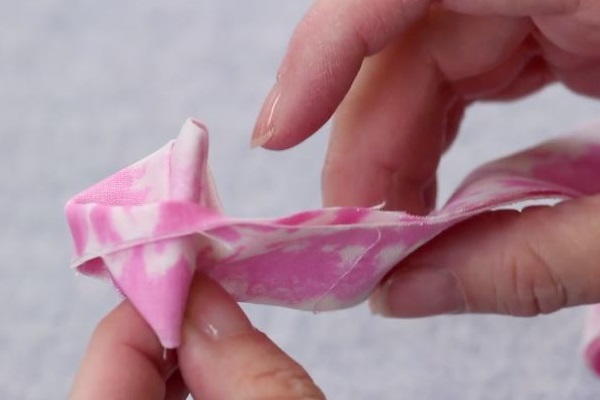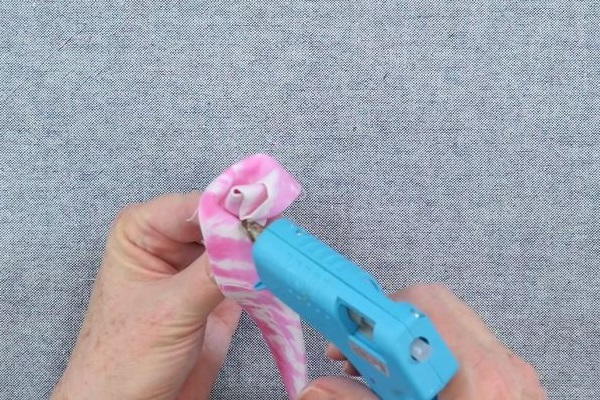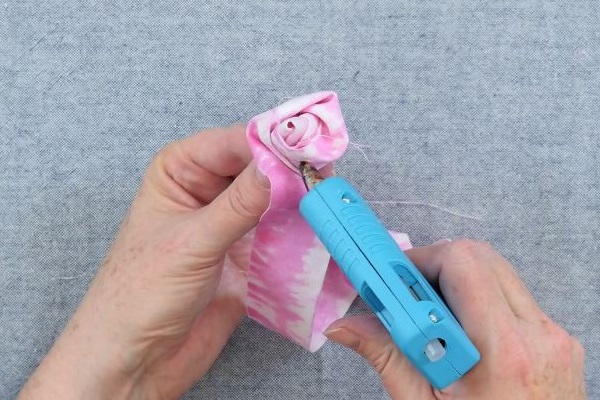 Continue until the flower is the desired size. Leave approximately 1-1/2" to cover the back, trim off excess fabric.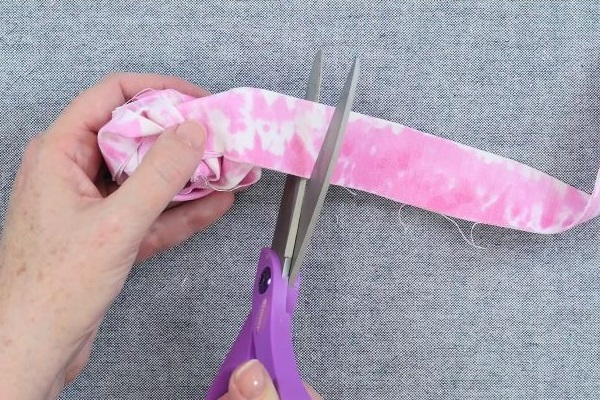 Use that strip to hide the back folds of the flower. Glue to the back to the folded flower. Add glue if needed to keep the folder flower in the shape you want.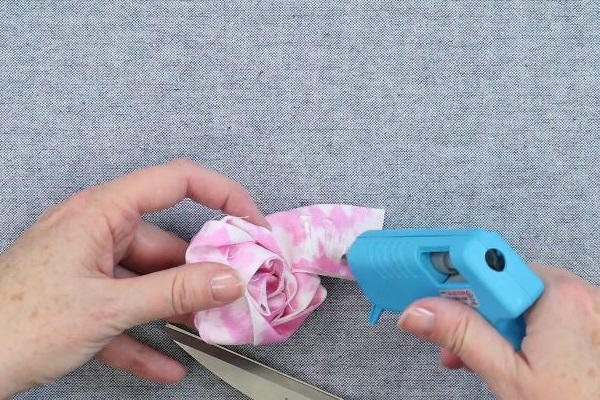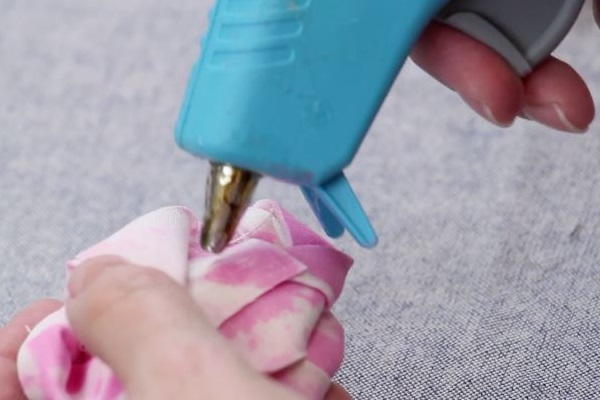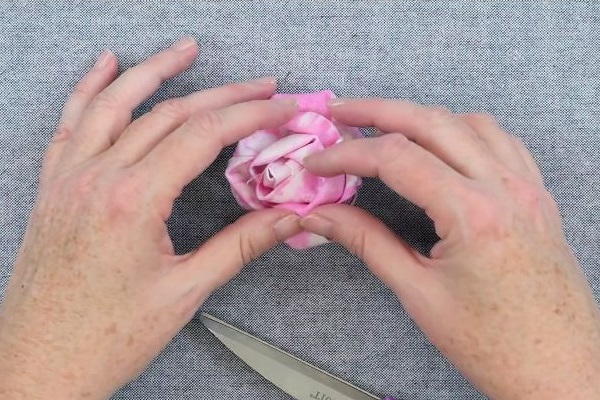 Glue the pin back into place if desired.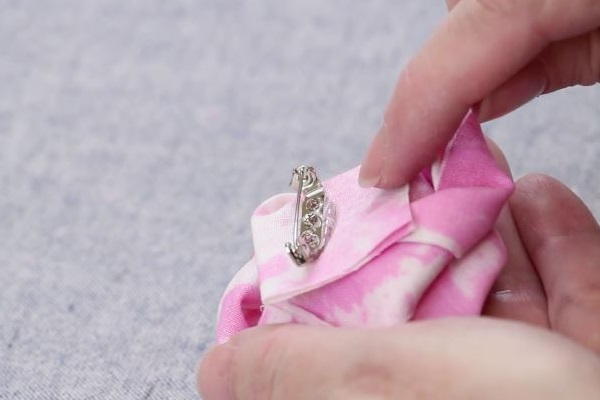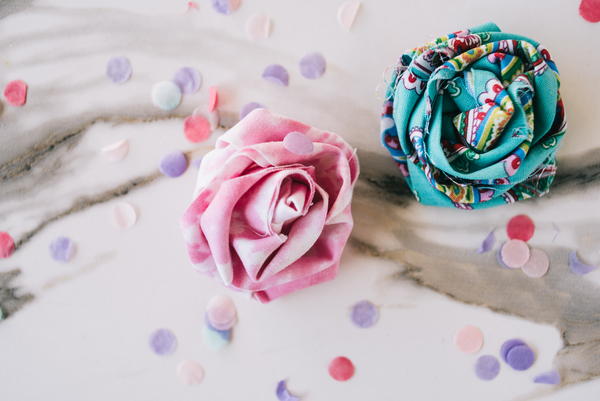 Your Recently Viewed Projects