Floriani Total Control U Software System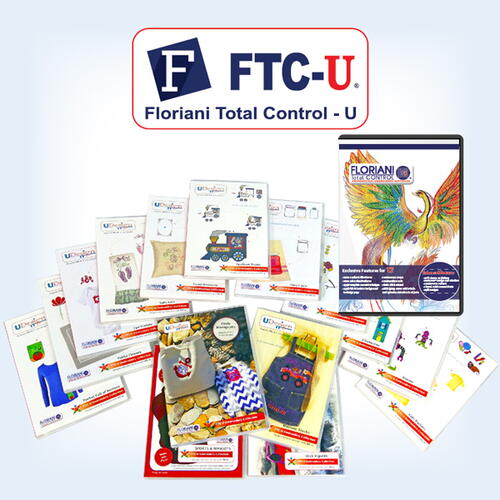 Floriani Total Control U Software System
https://rnk-floriani.com/
Reviewed by , Editor,
The Floriani Total Control U® has become a favorite among embroidery software users, providing the tools you need to turn your ideas and designs into embroidery works of art. Programmed with decades of Floriani Family secrets and insight on stitch length and density settings, Floriani Software is designed to help everyone embroider more beautifully. FTC-U's exclusive Save2Sew® feature removes the trial and error that leads to puckered or ruined garments among new machine owners, and helps you easily calculate the right stabilizers and stitch count for your designs. Advanced techniques are made simple by One Click Wonders like Auto Lace, Auto Cutwork, and Auto Applique tools. Like all Floriani products, the FTC-U is dedicated to enhancing the enjoyment of your hobby and your own craftsmanship.

Most of all, the FTC-U is the smart embroiderers' choice because only Floriani has continued to offer major new features and functionalities in FREE annual updates. Over the past six years, the FTC-U has had over 16 major updates, offering incredible features and tools that other companies have offered as add-ons and updates at additional cost!

Features like the Photo2Stitches®, which can turn photos into embroidery heirlooms for future generations. Or the revolutionary U Design It, which allows you to personalize designs part by part - just one design collection can give you thousands of unique design combinations!

Those features transformed embroidery for even our veteran users, and will continue to do so as the software evolves with future updates, because FTC-U is the Embroidery Software that YOU only have to buy ONCE! For a Limited Time, we are offering it with 15 of our U Design It collections at no extra cost, a $6500 total MSRP value for thousands of potential designs for you to pick from! Click here to see this amazing offer!

Your Recently Viewed Projects