Hatch Embroidery Digitizer Software Review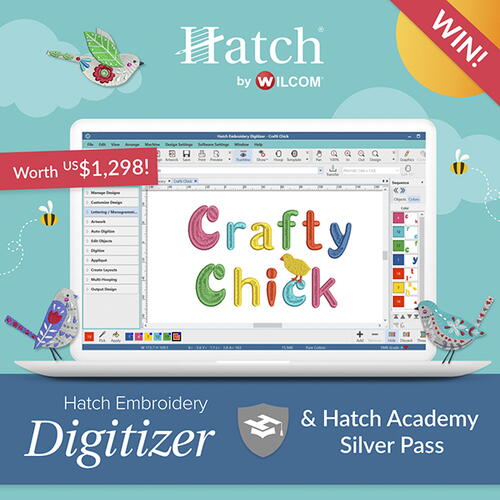 Hatch Embroidery Digitizer Software Review
https://hatchembroidery.com
Reviewed by , Editor,
Unleash your creativity with Hatch Embroidery Digitizer, the premium level of Hatch Embroidery. It is the best machine embroidery software available today, designed specifically for the hobbyist and home embroiderer. Hatch Embroidery Digitizer is suitable for both beginners and experienced embroiderers. It includes a wide range of amazing features and tools you need to create simple or complex embroidery designs. Manual and auto-digitizing, powerful editing with endless layout options, appliqué, resizing, recoloring, multi-hooping, creating offset outlines, sequencing, monogramming, world class lettering and so much more.

Looking to create a design from scratch? You'll find incredibly powerful tools that are easy to use. Buying a design and want to make basic changes? Everything from resizing and recoloring can be done in just a few quick clicks with the most advanced digitizing tools and features in the industry. Easy to use and intuitive to create amazing designs.

Create embroidery objects quickly from scanned images or other artwork without the need for manual digitizing skills. It only takes a few clicks!

Create beautiful monograms with 85 professional preset templates or design your own choosing from various decorative elements.

Add professionally digitized lettering to your projects with over 100 professionally digitized fonts.

Your Recently Viewed Projects