13 Sewing Pattern Weights (+ How to Use Them)
Learn how to make and use pattern weights for all of your sewing projects!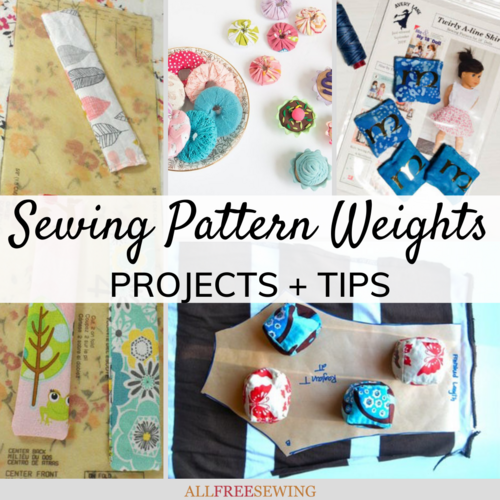 Pattern weights are one of the essential supplies for sewists. They serve a similar function as paperweights except that they are usually made using fabric or other soft textures, have some flexibility and are just heavy enough to hold the pattern in place on the fabric.

The delicate tissue of pattern pieces and some lighter fabric make sewing weights a must-have when measuring and cutting as part of your sewing project prep. There are a few other uses for these items in the sewing world, which will talk about in a bit.

Our collection of 13 Sewing Pattern Weights includes our favorite designs. You're going to find patterns and tutorials of all the best styles. Triangles, squares, and rectangles that range from small to large and are all easy to sew.

There are even no-sew options of different types. No-sew fabric ideas, even yarn, and clay designs that make fun afternoon activities. Plus, they are all so pretty (or fun) that you'll want to keep them out on display whether you are using them or not.

Find this article and everything else shared during NSM by checking out our main page, National Sewing Month 2020.
 
When and How to Use Pattern Weights
So when exactly do you use pattern weights when sewing? As the name suggests, these are primarily used to weigh down pattern pieces on top of your fabric while you mark or cut. However, they can also be used to hold long or heavy fabric pieces on your table while you work with it.

Using them is pretty easy and intuitive but with the different types of weights available, how you use them might vary. Follow these basic steps:
On a flat and clean surface that's large enough to set everything you need, place a cutting mat that is also large enough to hold the fabric you're working with.
 
Make sure your pattern weights are within reach. Lay the fabric right side up and press out any wrinkles.
 
Lay and adjust your cut pattern piece on top of the fabric you want to cut, in the place you want to cut.
 
Keep it in place with one hand and grab a weight in the other. Place it on one corner or side of your pattern. Repeat with as many as are needed to hold the piece in place. Adjust (each separately) if needed.
 
Cut using a rotary cutter or scissors and remove weights, pattern piece, and cut fabric piece.

Alternatively, you can use the pattern weights to hold the piece in place while you pin. Then cut with rotary cutter or scissors.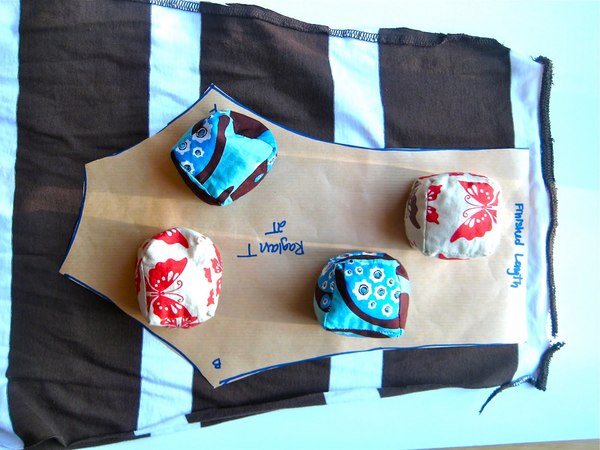 What to Fill Sewing Weights With
In order to add an anchoring element, you need something heavy. What can be used?
Polyfill pellets
Sand
Dried rice, beans, lentils, peas or similar legumes/grains
Crushed walnuts
Pennies
Small metal balls (such as lead pellets)
Metal hex nuts
Or you can bypass the fabric, sewing, and filling part altogether and use other items. Hit the hardware store, and you're bound to find several items that will work, such as metal bars. Metal washers are the most popular. They are circular, inexpensive, come in a variety of sizes, and are smooth. Some people use them alone while others get creative with decoration.

As you'll see in our collection below, covering them with yarn or clay is a great way to add smoothness and a fun decorative component.
--- Pattern Weights for Sewing ---
Triangle Pattern Weights
Triangle Pattern Weights are a popular shape of weight because they can be placed nearly perfectly in corners. This particular pattern has little handles to easily pick up and place the weight where you need it.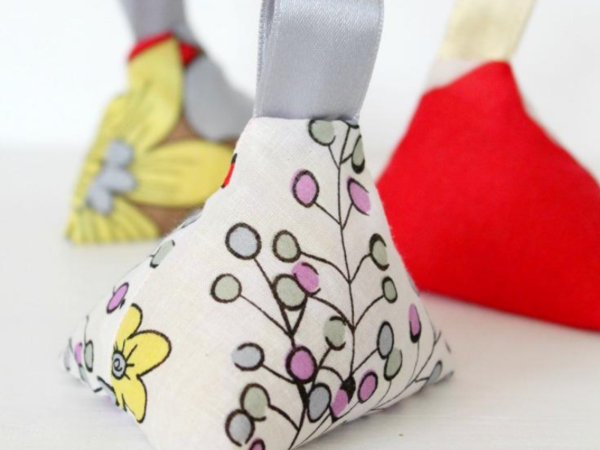 Easy Long Pattern Weights
These Easy Long Pattern Weights are made using a long metal bracket piece. They are super helpful for longer pieces that need to be held down. Instead of using two or three smaller weights, you only need one!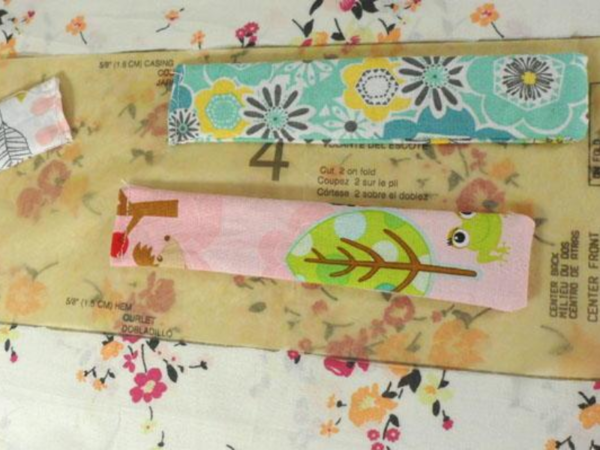 DIY Donut Pattern Weights
How cute are these DIY Donut Pattern Weights? The colorful and tasty-looking donuts and cookies are made using metal washer bases (which are perfect donut shapes) and covering them in clay. Such a fun project, especially if you want a no-sew, no-fabric option.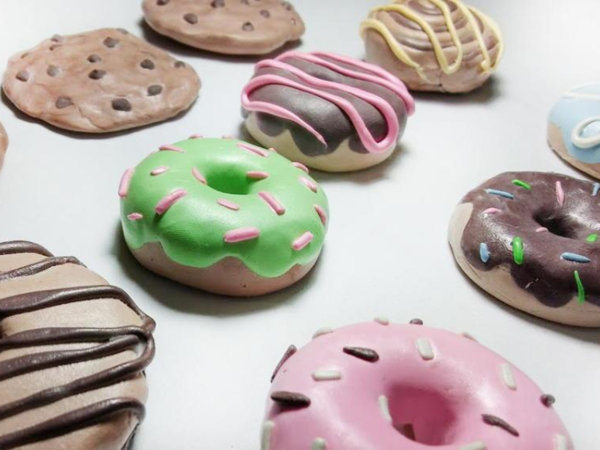 Ribbon Band DIY Pattern Weights
Tiny and quite...handy, these Ribbon Band DIY Pattern Weights can be picked up and held by a finger. Easy to pick up, transport, and place, you'll definitely want to make these for smaller projects or for ease of use. It's a fantastic scrapbuster!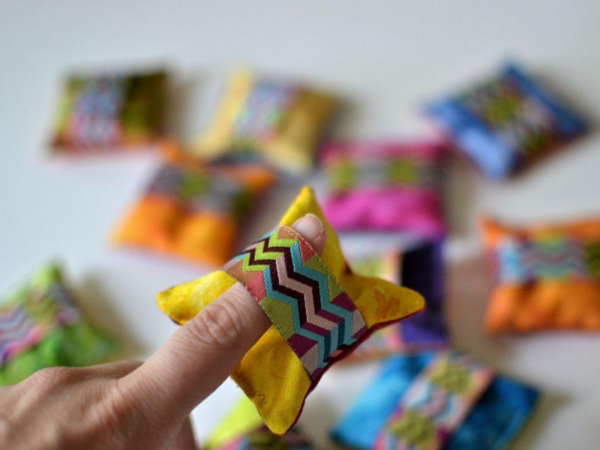 Cube Pattern Weights
Cube Pattern Weights take a little more skill when sewing up but they're still super easy. Plus, they add a considerable amount of substance but have a flat base. There's no need to worry about which side is up since they're cubes.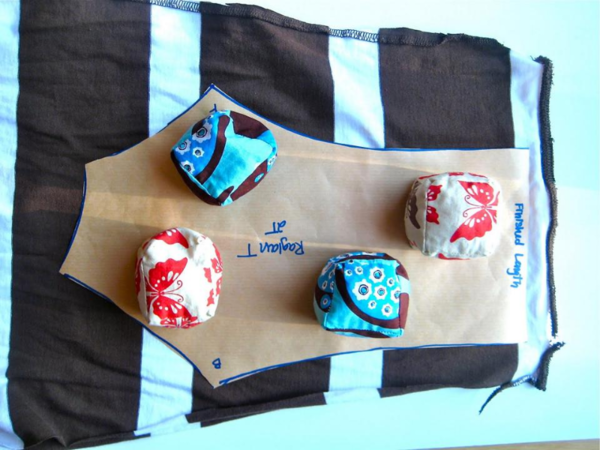 Yo Yo Pattern Weights
Small but cute and useful, these Yo Yo Pattern Weights are super fast and easy to make. However, having a Clover Yo-Yo Maker on hand makes it even easier. But, you can surely make the yo-yo shape without one.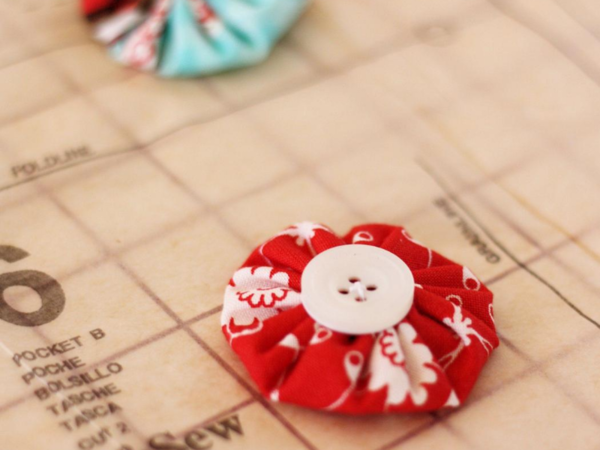 Heart Shaped Pattern Weight
You're going to instantly fall in love with this Heart Shaped Pattern Weight design. Why not make your sewing weights as cute and decorative as they can be? This one uses a few different scraps and some topstitching to add an elegant touch you'll love.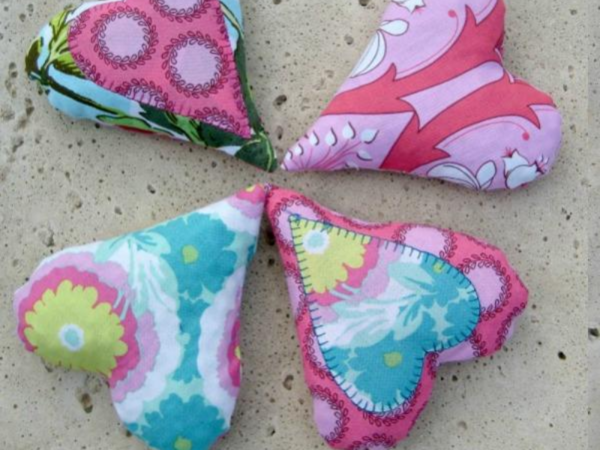 DIY Yarn Wrapped Pattern Weights
You will not find an easier no-sew option than with these fun DIY Yarn Wrapped Pattern Weights! You barely even need a tutorial, though this one offers some useful tips for making them perfectly.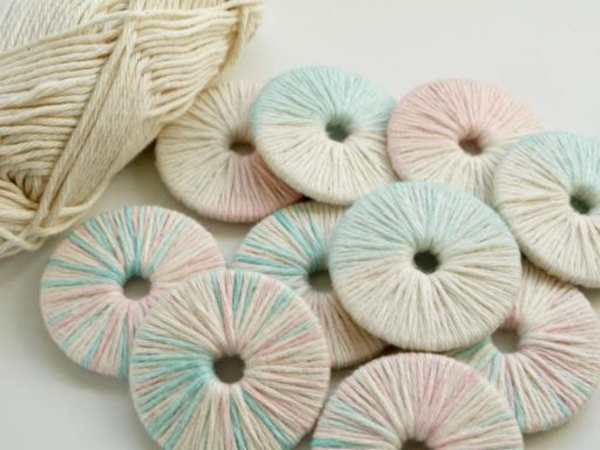 Handmade Pincushion and Pattern Weights Set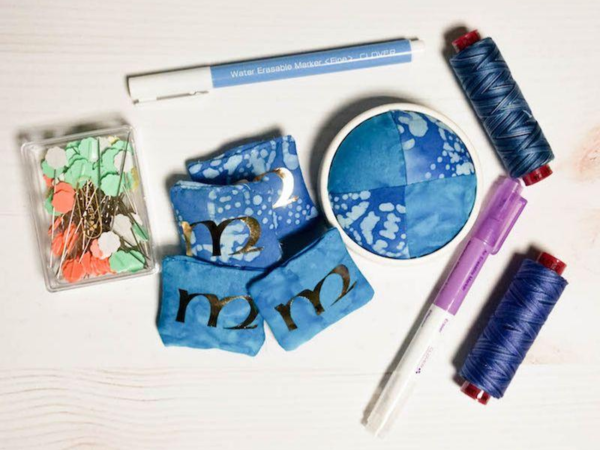 Chicken Fabric Weights
Add a bit of country charm to your sewing room with these creative Chicken Fabric Weights. In that popular triangle shape, these look like your favorite barnyard animals. Have fun with the fabric choices and comb colors with hens and roosters.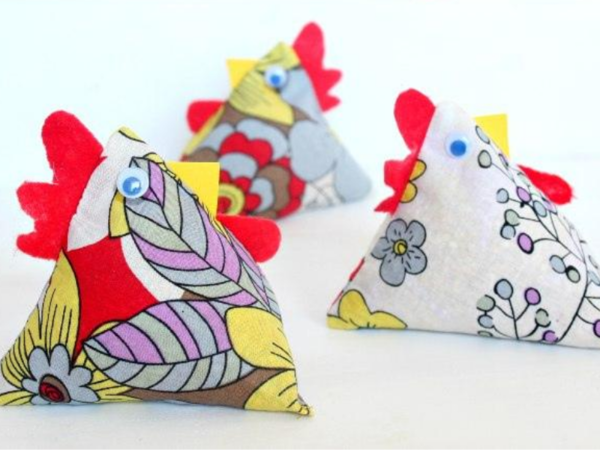 DIY No-Sew Fabric Weights
Would you guess that these DIY Fabric Weights were no-sew? We wouldn't! Cleverly glued fabric over tiny plastic tubing cut to size gives the illusion of a difficult and fancy sewing project that's far from it! Give it a shot and see for yourself.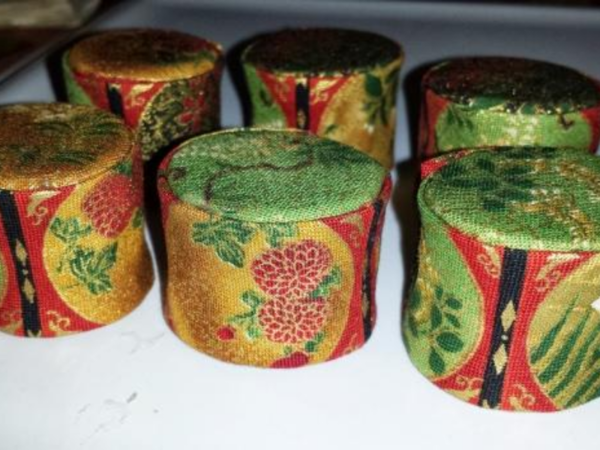 Fun Pattern Weights For Your Sewing Room
These Fun Pattern Weights For Your Sewing Room let you get as creative as you want! The tutorial provides several options for decoration and may inspire you to come up with even more. Cupcakes, donuts, cookies, and other sweet treats can adorn your room.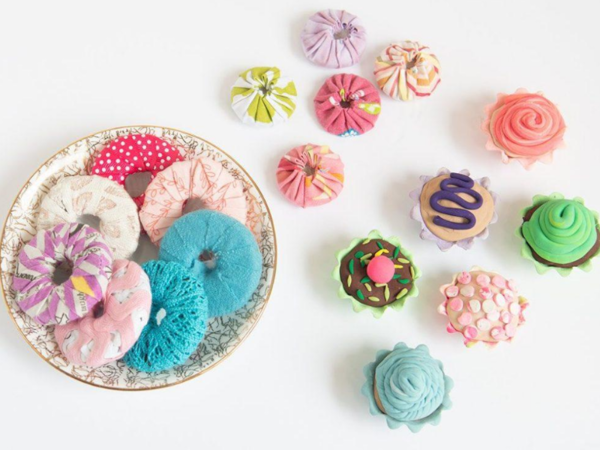 Pattern Weights Using Fat Quarters
Make some Pattern Weights Using Fat Quarters if you have a bundle you aren't sure what to do with. Of course, feel free to use any scraps or pre-cuts you have on hand to make these simple weighted squares. Simple and useful, our favorite!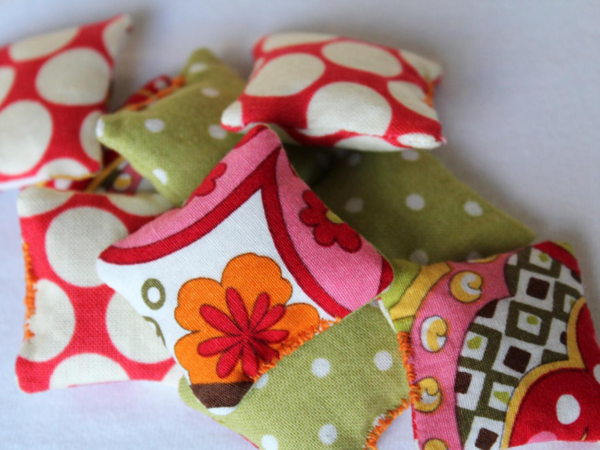 Want More?
One Yard Wonders >>

Do you prefer to use pins or weights when sewing?
Let us know in the comments!
Your Recently Viewed Projects