20 Free 1930s Sewing Patterns
Do you love vintage sewing ideas? Learn all about how the Great Depression affected everyday sewing in our newest article.
Caught between the carefree spirit of the roaring 1920s and World War II, the 1930s in America was dominated by the Great Depression. Affecting nearly every aspect of daily life, the Great Depression also deeply changed how fabric was bought, sold, and used in households across the country.

That's what's featured in this collection of 20 Free 1930s Sewing Patterns.

If you're a history fan, or you've been searching for some modern versions of 1930s sewing patterns, then you'll love this article on sewing and the Great Depression with 20+ free patterns from this decade.

From a brief history of the Great Depression to how work relief programs for women affected the sewing industry, our history of sewing article is designed to provide a brief glimpse into how daily sewing was changed by the 1930s. This fashion history article also covers popular styles of clothing from the 1930s, as well as how the process of scrap quilting became popular. And if you're on the hunt for some vintage sewing inspiration, then be sure to check out our round-up of modern takes on 1930s sewing patterns.

We couldn't have completed this article without the help of our lovely AllFreeSewing readers! They've provided some wonderful stories and family memories of sewing during this time period to provide a window into the lives of everyday sewists during the Great Depression. Keep reading to see how sewing, the fabric industry, and the art of quilting were all changed during the 1930s.

Sign Up For More Free Patterns >>>
Free 1930s Sewing Patterns
If you're searching for sewing projects inspired by the 1930s, then you're in luck! This list of sewing patterns and tutorials includes vintage-inspired designs for the modern fashionista. We've included tea length skirts, scrap sewing projects, and even a feed sack purse! Find your favorite project and start sewing today.
Read on to learn all about the role of sewing during the Great Depression, and scroll down for scrap quilt patterns!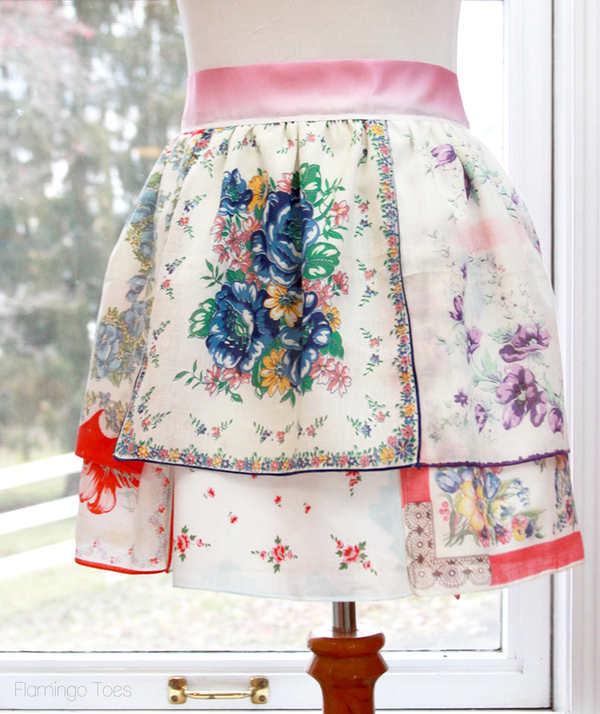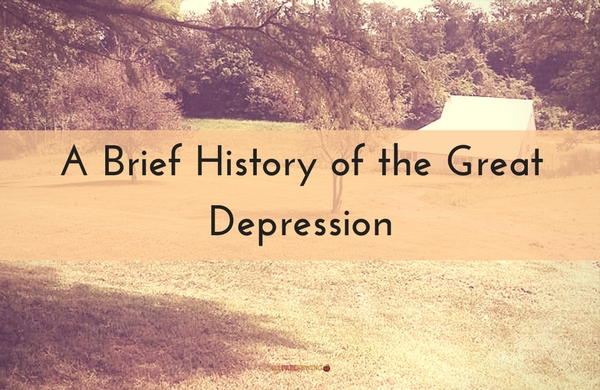 A Brief History of the Great Depression
Although the Great Depression affected countries around the world, its origin is the stock market crash on October 29th, 1929 in the US; this date is often known as Black Tuesday. For many countries, the effects of this event would last until the beginning of World War II. 

The Great Depression was characterized by job loss and poverty, as well as the Dust Bowl, a series of dust storms that destroyed much of the agricultural industry in the US and Canada. Because of the severe economic downturn, families often struggled to make ends meet, and items like new fabric were considered luxury goods.

From Reader Sonja James: "My grandmother was a widow with 8 kids, 5 girls and 3 boys...My grandmother's philosophy was, 'make do with what you have'. The boys usually only had 2 pairs of pants, one for every day, one for school and church. They were taught to take care of the possessions they had as they didn't know when they would get new. The clothes were passed down to the next one. If their shoes had holes in them, they would put whatever was available to cover the holes. Food, she did the same thing. No one complained as they knew they wouldn't eat, at all."
 
Women's Work Relief and the Sewing Industry
The Great Depression left families with little to no money to purchase new fabric and similar goods. In an attempt to alleviate the effects of the failing economy, President Franklin Roosevelt created the Works Progress Administration to employ men and women to carry out public works projects.

Although the WPA generally employed men in projects like the building of roadways and public buildings, women employed by the WPA often focused on sewing projects. These projects included creating items for hospitals and orphanages, and teaching women how to use sewing machines. 

According to Martha H. Swain, in the state of Mississippi alone, "By 1940 WPA sewing rooms had produced over 4,000,000 garments for distribution to needy families in the state."

Other organizations like the International Ladies Garment Workers Union also saw their numbers double after the creation of the WPA.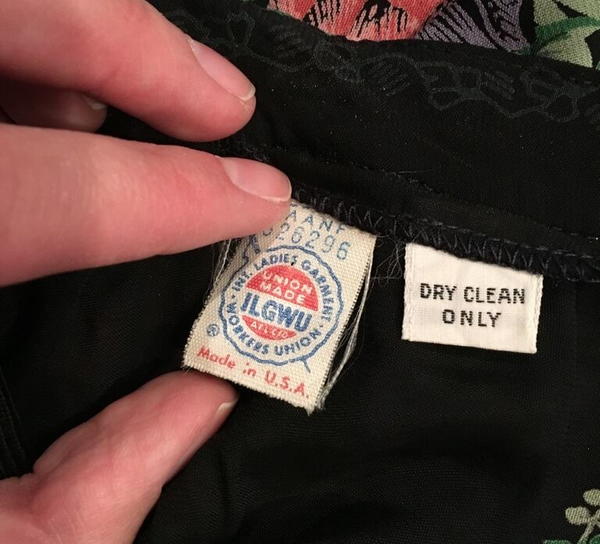 This sample tag shown above from the International Ladies Garment Workers Union probably dates from the 1970s, although the union began at the turn of the 20th century.

From Reader Miki Andiorio: "My Grandmother used to collect old clothing and remake it into wearable new clothes, toys, and playthings for the little ones; then she would put everything out front so the WPA workers could take what they needed."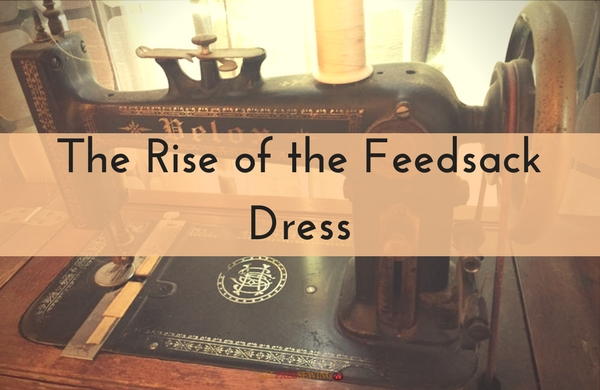 The Rise of the Feedsack Dress
As new fabric was viewed as an unnecessary expense during the Great Depression, most families recycled fabric to create new pieces of clothing. According to AllFreeSewing reader Marie Stacks, "I remember my Aunt Hazel, which was my dad's sister, sewed everything they wore from scraps of materials she would get wherever she could. Made our clothes and you never threw away a button. She had gallon jars of them, she always found uses for them."

Fabric and flour companies were paying attention to thrifty sewists and the popular feedsack dress was born.

According to the article "How Depression-Era Women Made Dresses Out of Chicken Feed" by Rebecca Onion, "By 1925, at least one company, Gingham Girl flour, packaged its goods in dress-quality fabric and used its sacks as a selling point. By the Depression years, printed sacks were widely reused, and the practice continued through fabric-starved years of World War II and into the early 1960s."
 
As the feedsack and flour bag dresses rose in popularity, manufacturers began to create bag designs in bright colors and trendy prints. Not only was it a great way for businesses to promote their products, but these manufacturing companies also began to hire designers to create original prints for their textiles.

According to The National Museum of American History, "By the 1940s the bag manufacturers were turning out bags in bright colors and printed designs. It was felt that these designs and colors would boost sales, because the woman of the house would always select the brand with the most attractive fabric." 

From Reader Amy Looney: "I know in the Appalachian mountains, women used flour and sugar sacks as fabric for quilts, aprons, hats, and dresses. We had one of my Great-Grandmother Lydia's flour sack hats but we lost it in a house fire. I've seen a lot of flour and sugar sack quilts at quilt events as well."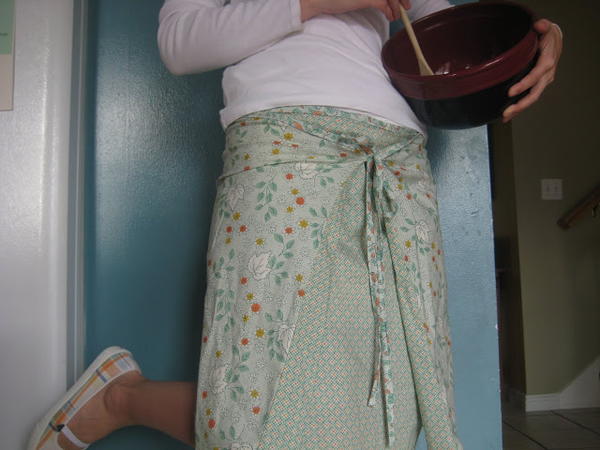 Popular Fashions of the 1930s
While feedsack dresses became popular for everyday wear, fashion designers during the 1930s moved away from the embellished designs and short hemlines of the Jazz Age. Instead, designers focused on lengthening hemlines and adding a simple elegance to evening wear.

Bias cut gowns became popular with the Hollywood elite, and starlets like Jean Harlow wore long gowns with simple silhouettes in luxurious fabrics like silk and satin. Costume jewelry also became popular during this time period, such as faux pearls. Hats, wide collars, and shoes with short, thick heels, were all en vogue during the 1930s.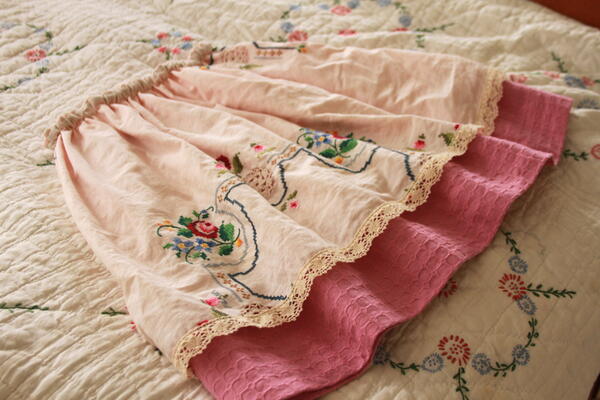 Free Scrap Quilt Patterns for Modern Quilters
If you've been searching for an excuse to break out your best fabric scraps, then sure to check out these free tutorials and patterns for how to make scrap quilts. From scrappy quilt blocks to full bed quilts, this list of scrap quilt patterns is ideal for thrifty quilters!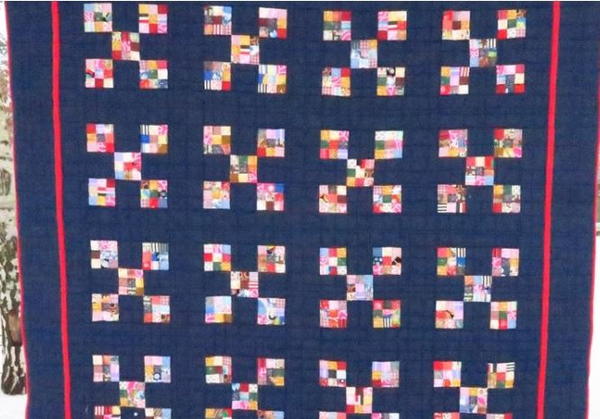 Great Depression Scrap Quilting
Much like using feed and flour sacks for clothing, scrap quilting became hugely popular during the Great Depression. Scrap quilting held many advantages for sewists and quilters; it provided a way to use up fabrics scraps that were too small for clothing, it was an affordable way to create warm bedding and was also a cost-efficient method of home decor.

Due to the dire state of the economy, quilters during the Great Depression often turned to pastel colors as a way to uplift spirits during hard times. Popular quilt patterns during the 1930s include the Dresden plate, churn dash design and bow tie quilt block.

Scrap quilting became the norm for quilters during the Great Depression and still remains popular to this day. The art of scrap quilting lets quilters play with color, design, and show off their thrifty skills!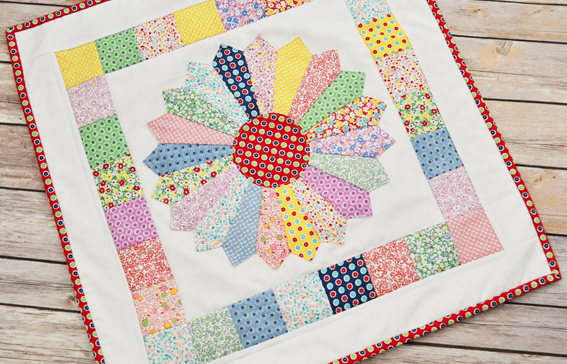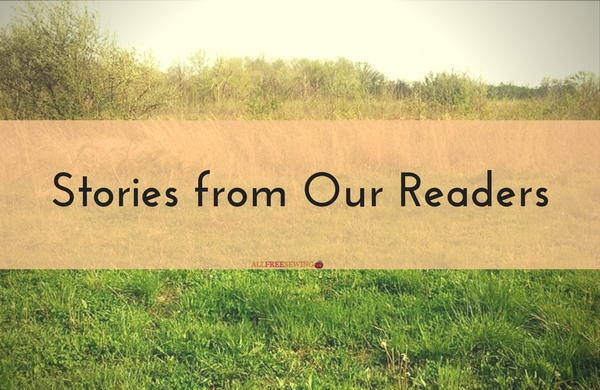 Stories from Our Readers
We asked and you responded! Our amazing AllFreeSewing readers are here to share their family stories of hardship, sewing, and the Great Depression.

Catherine Morgan: "Newspapers were used to cut out patterns. Buttons were made from wood. Thread and yarn were made from any kind of hair. Horsetail, rabbit fur, and my favorite, the family dog."

Momsie McGirk: "Adult clothing was often cut down to make "new" suits, coats, and dresses for boys and girls. Magazines gave instructions and patterns to make aprons and other items from only 1 yard of fabric, and fabric was often only 36 in. wide...Lace and trim were cut off from outgrown clothes to be reused on the next item. Even thread from fully let out hems was rewound on the spool for the next use."

Barbara Box McDaniel: "My grandmother made quilts and clothes by hand. A few years later she had a treadle (Singer) machine to make clothes. Everything was used. No item of clothing was ever thrown away. She made quilts using cut-up overalls and underwear...Feed sacks and flour sacks were plain and bleached to make dresses, blouses, and sleepwear. Later they came printed and what a joy to finally have something "fancy"...Times were difficult but the women would gather together and have a "quilting bee", lunch and a good time. We played underneath the quilting frames so they could keep an eye on us."

Jen Harvey: "I still have a quilt my great grandmother made during the Depression. My mom used to sit with me and show which pieces were from her dresses (that had been made from flour and feed sacks) and which were her sister's. It's all hand quilted and in pretty rough shape now but it is one of my most prized possessions"

Lucille Bush Clark: "My Granny would order muslin from Sears to make sheets. She also would put peach tree leaves in a small flour sack, put that in the washpot over a fire to bleach the white clothes on wash day."

Janice Senzig: "My grandmother, who moved from Berlin, Germany in the 1920s, made braided rugs and quilts. Because fabric was hard to come by for either of these projects, she would use old discarded clothing. She often made quilts from the lining of old coats. The quilts wouldn't hold up as well as the ones made today, but they were still beautiful."

Debbie L. Callens: "My grandmother made newspaper patterns. She saw what she liked in the Sears and Roebuck catalog and copied it. She is the one who taught me to sew. I'm not that adventurous as she was."

Kathy Helmick: "My grandmother made clothes out of feed sacks. She also cut up her old clothing to make strip quilts. They were sewn to about 5-inch strips of newspaper. They always made their own dress patterns out of newspapers. They made underwear too."
 
Your Recently Viewed Projects