10 Free Cricut Maker Sewing Patterns
Fall in love with these Cricut Maker projects and tips for using this remarkable machine.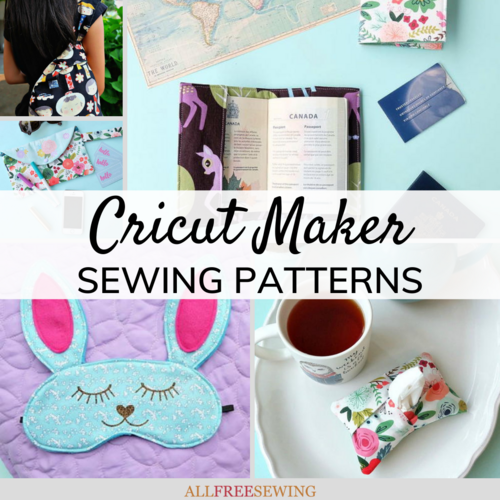 Hi! My name is Crystal Allen and I am the owner/creative director of Hello Creative Family. I was raised by two creative parents and am a firm believer that when kids see their parents being creative that they are more likely to grow up being creative themselves.

My goal with Hello Creative Family is to get people out of their creative slump and to inspire them with quick and easy projects and recipes, most of which take 1 hour or less to make. 

Please note: This post contains affiliate links. This means if you purchase something from one of the links that Hello Creative Family will get a small percentage of the sale. Thank you for your support.

I still remember the day, 4 years ago, that I pulled my first Cricut out of its box. I had recently gotten back from a conference where I got to see the Cricut in action and spend a bit of time playing with it.

As I talked to the Cricut employee the wheels in my head immediately started spinning with all of the amazing things I could make with it-- custom shirts for my kids, etched glass casserole dishes, laptop decals, bumper sticker, window clings… the list went on and on.

As I waited for my Cricut to arrive in the mail I spent hours watching YouTube videos, exploring blogs and compiling a list of "Things I NEED To Make" which kept growing bigger and bigger. You'll see some of what I've done with this page, 10 Free Cricut Maker Sewing Patterns + Tips & Tricks To Get You Using Your Cricut Maker Today.

I spent the next three years making countless projects for my blog, myself, family and friends. The crafty side of me was completely hooked on my Cricut, but the sewing girl inside of me was feeling a bit left out. I wished that my Cricut could cut fabric.
 
Fast forward 3 years after I got my first Cricut...
I was in Salt Lake City Utah, sitting in a conference room surrounded by some of the most creative people in the world at the Cricut Mountain Makeathon. The room was abuzz because there was a rumor that Cricut was going to be unveiling a new product.

The light's dimmed, Cricut CEO Ashish Arora walked onto the stage, unveiled the Cricut Maker, and over the next hour he and his team shared with us all of the reasons why we were going to love the new Cricut Maker so much. (If you want to see the presentation yourself you can see the Facebook Live I took of it here.)

For me, the feature that got me the most excited was the Cricut Maker Rotary Cutter. The sewing girl inside of me was freaking out about all of the possibilities with this new, incredible tool!

Not only can you cut sewing patterns from Cricut, Simplicity, and Riley Blake with your Cricut Maker, but you could also create your own patterns that you could share with family and friends!

I also love that the Cricut Maker has a fabric pen option that draws stitch lines and pattern piece numbers right on the fabric for you so it's easier to follow along after you cut out a pattern.

I've spent the last year getting to know my new Cricut Maker and falling more and more in love with it each and every day. I'm a firm believer that the Cricut Maker can turn anyone into a Maker, and that this incredible machine is perfect for people who love to sew.

I'd encourage any of you who are on the fence to check out my article called If You Sew You Need A Cricut Maker- Here's Why.

Sign Up For More Free Patterns >>>
 
10 Cricut Maker Projects from Hello Creative Family
I've created many Cricut Maker Sewing Projects over the past year along with countless non-sewing Cricut projects.

For this list, I thought I'd share my absolute favorite Cricut Maker sewing projects with you in the hopes that it inspires you to get that Cricut Maker out of the box and start making!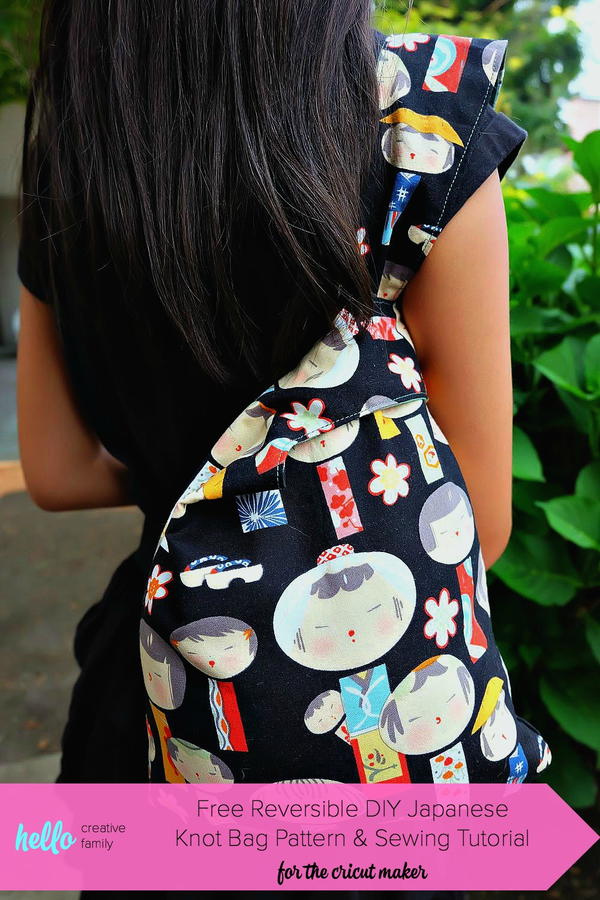 Thank you so much for reading this article! I hope that I've inspired you to get that Cricut Maker out of the box and start using it for sewing projects (if you already own one) or to add it to your wishlist if you don't already have one!

About the Author:

I'd love for you to come visit me at Hello Creative Family for more inspiration to live a handmade, homemade, heartmade life! You can also find me on Facebook, Pinterest, Instagram, and Twitter. Happy creating!


Your Recently Viewed Projects