Men's Shirt to Women's Shirt Refashion
Learn how to alter a men's t shirt to fit a woman. This easy t-shirt refashion will help you sew yourself a better-fitting piece of clothing in just a few minutes.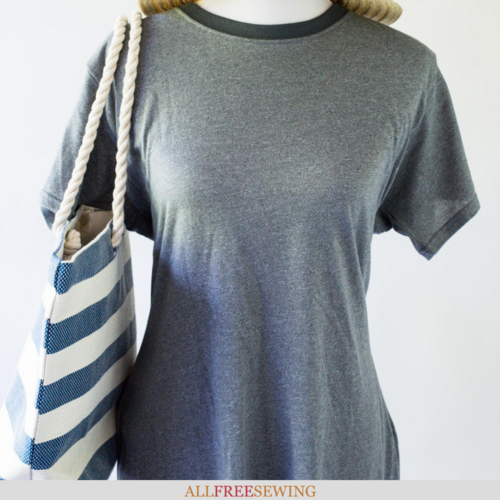 Ever had a shirt in your closet that had potential but was too large? Or maybe it was the last one at the store but it was a size too big?

With this Men's Shirt to Women's Shirt Refashion video tutorial plus written and photo tutorial, you can learn how to alter a t-shirt to the correct size. If you aren't a visual learner, simply read along with the instructions at your own speed.

That's right! There is no need to head to the tailor. Instead, consider a DIY t-shirt refashion. Mary Beth Temple, an expert tailor, is going to walk you through how to do it yourself, and easily!

The best part? This works for nearly any type of shirt. And this tutorial is so easy, you'll wonder why you waited so long to make alterations at home.

Once you learn how to alter a men's t-shirt to fit a woman, you will never be let down by an oversized shirt again. You can use this for a men's shirt to women's shirt refashion or simply for a style you like but would like hemmed to perfection for your size.

Even if you would rather use written instructions, be sure to watch the video below to see exactly how it's done. It's much easier to get it done correctly the first time if you watch it being accomplished.

You don't need a lot of supplies or know-how to master this clothing alteration technique, just see for yourself with this easy-to-follow t-shirt refashion tutorial.

Sign Up For More Free Patterns >>>
 
Men's Shirt to Women's Shirt Refashion Video Tutorial
Reading tutorials for taking in clothing can be stressful but seeing a visual, especially a video, makes it so much easier to understand.

This video walks you through the exact steps of how to alter a men's t shirt to fit a woman. Or taking any shirt in, really. If you lost weight, found a deal on a too-large shirt, or decide to steal...erm, borrow, your husband's shirt, you'll be all set!

Press the play button to watch the video. Then scroll down for the written and photo tutorial.
 
Materials List
  • T-shirt
  • Coordinating thread
  • Straight pins
  • Ballpoint or jersey machine needle
  • Optional: Body form, ruler, fabric chalk

Skill Level: Beginner
Project Type: Make a Project
Time to Complete: Under an Hour
Sewn By: Machine
 
How to Sew a Men's Shirt to Women's Shirt Refashion:
The easiest way to measure the t-shirt modifications you need is to try it on inside out and have a buddy pin it! But you can also use a dress dummy, or measure it compared to a t-shirt you already own that fits you well. This is one of the most popular and common t shirt cutting techniques.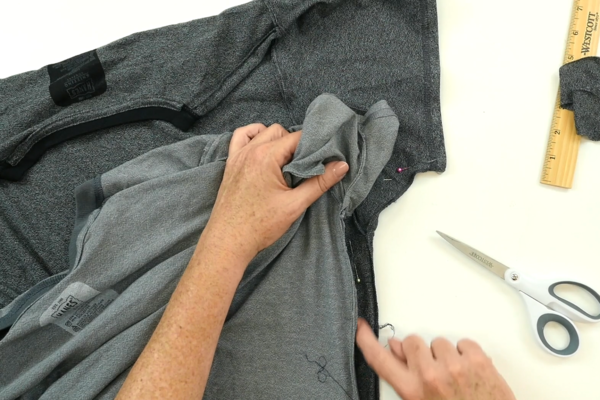 You want to shorten the cross-back measurement. Pin the sleeve seam so it's closer to the neck, taking the excess fabric out of the body of the t-shirt, not the sleeve.

Stitch over the original seam and the folded fabric, taking the most fabric out of the top of the sleeve and going down to nothing at the underarm, using a narrow, short zig-zag stitch, or serge if available.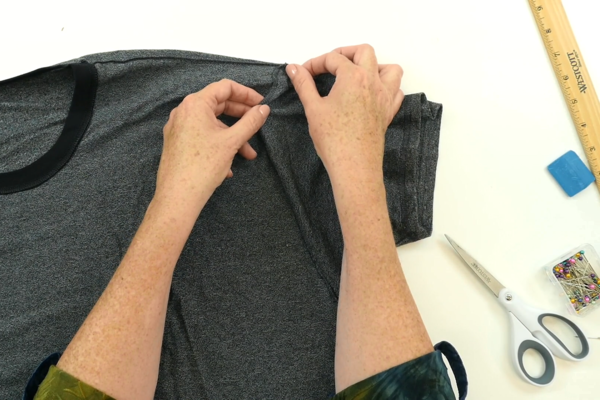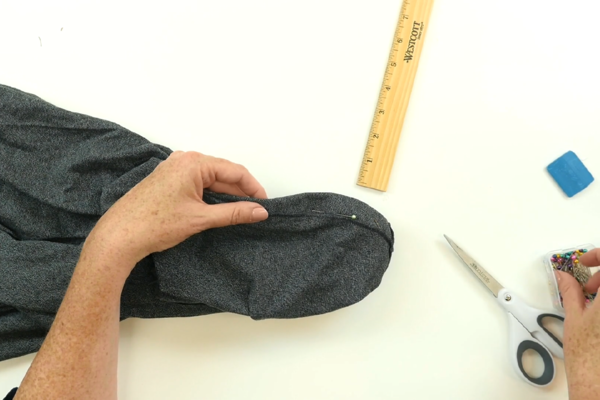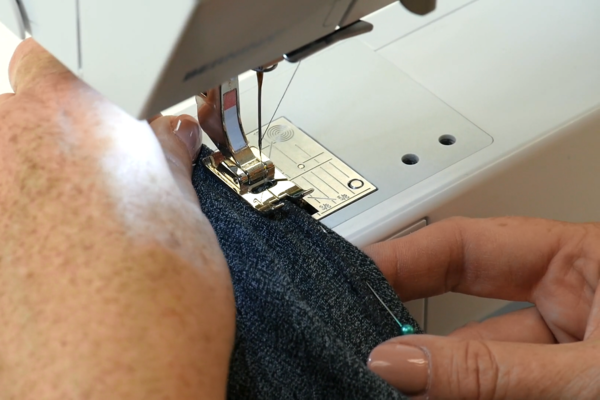 Pin out the bulk of the underarm fabric for a tighter fit.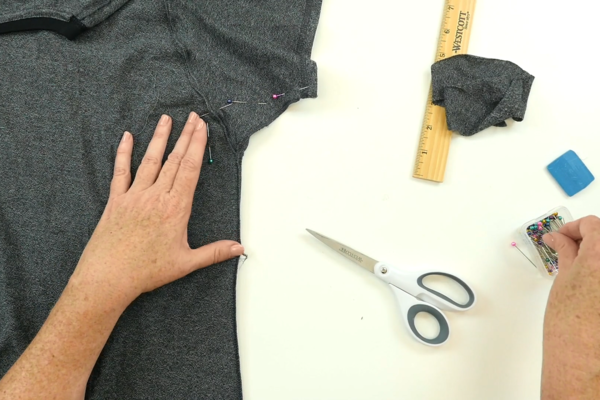 Pin out waist shaping with the widest part at the natural waist, tapering off to nothing/the original seam over approximately 2.5" above and below the waist.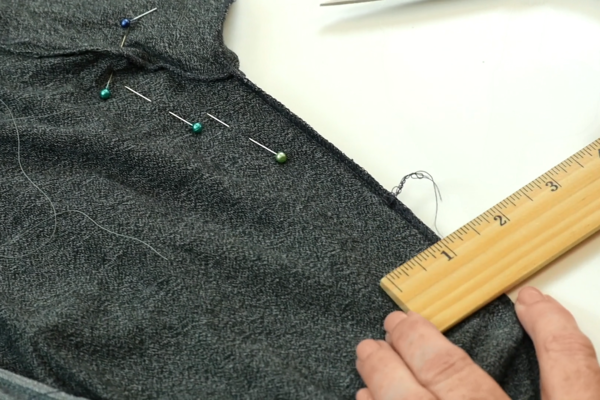 Seam from the sleeve seam to the hem, taking out the underarm bulk and adding the waist shaping in one seam, leaving the hems alone so as not to ruin their lines.
 
Trim all seams close, without cutting into the machine stitching.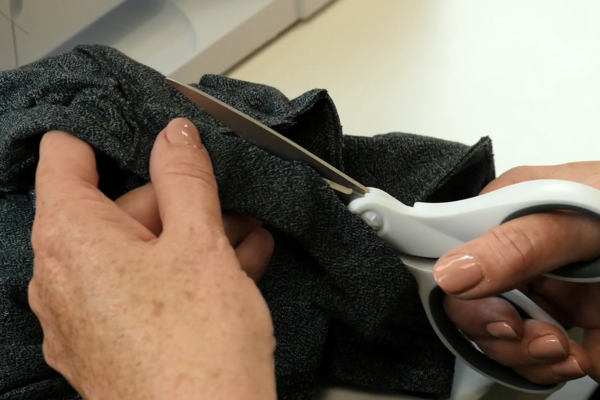 All done! You've now learned how to alter a men's t shirt to fit a woman. We hope this tutorial helps you alter any ill-fitting tops in your closet.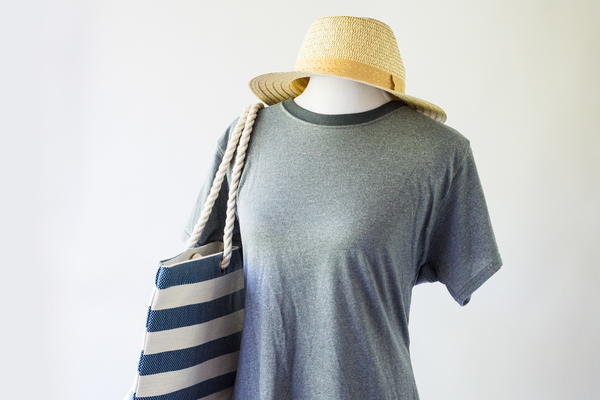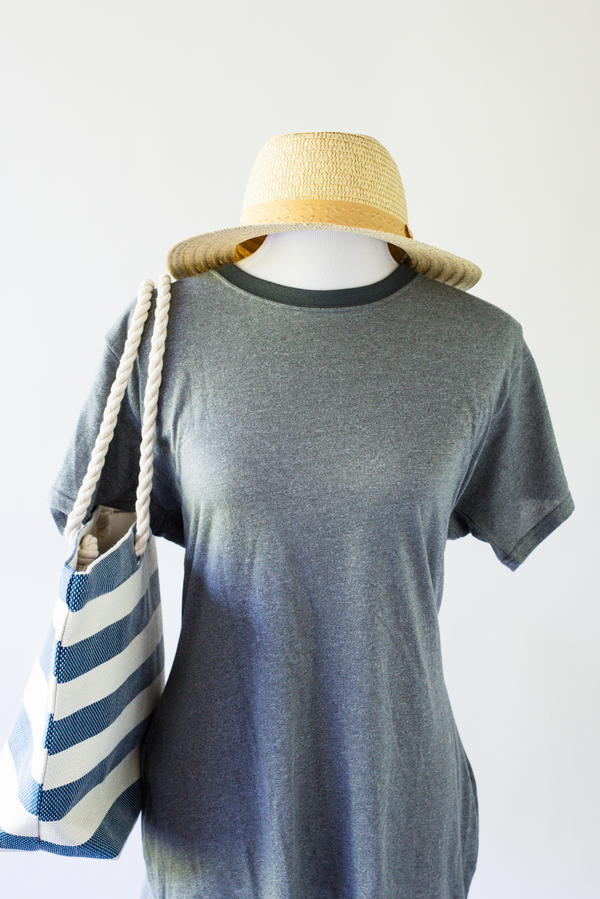 Your Recently Viewed Projects