What is a Serger?
Also known as an overlocker, a serger is more than just a sewing machine. So, what is a serger machine used for and do you need one? We'll go over everything on this page!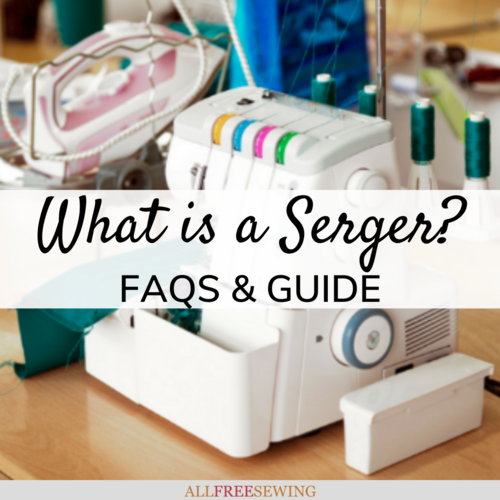 SERGER vs SEWING MACHINE - Which one is right for you?
What is a serger? A serger, also known as an overlock or overlocker machine, is not just any sewing machine. It looks similar but a serger is a special sewing machine that cuts and overlock-stitches the fabric.

A serger is unlike a regular sewing machine and we will explain the differences.

Many of the sewists who have sergers love them and would choose them over a normal sewing machine any day but each type of machine has its pros and cons. If you are just starting out, you may ask yourself, "Do I need a serger?" which is why we created this helpful resource.

Most sewists don't need serger machines but there are a lot of benefits that may come in handy depending on the kind of things you sew.

Because it cuts the fabric, that eliminates a step before taking your project to the sewing machine. Because it uses several strands of thread, serge sewing is stronger than a regular sewing machine stitch.

We will discuss more in-depth about what a serger is used for, serger vs sewing machine, and how to use a serger, so keep scrolling down and learn all about sergers.

Sign Up For More Free Patterns                         
Table of Contents
What is a Serger Used for?




Serger Machine Parts Diagram




Serger vs Sewing Machine




How to Use a Serger


 
What is a Serger Used for?
Let's start with the serger definition and the answer to "what is serging?" According to Merriam-Webster, serging is "the process of overcasting the raw edges of a piece of fabric (such as a carpet) to prevent raveling."

You can use a serger on most sewing projects, particularly if the fabric you are sewing tends to fray unless sewn and finished properly. It also makes some projects go a lot faster. For example, if you are hemming a shirt or jeans, you don't have to precut or fold as the serger will help do all of that while it works.

Because a serger always sews with an overlock/locked stitch, it is secure and sturdy and finishes the fabric so that it won't fray. The image below shows what the overlock stitch looks like. There are different versions of this stitch that are dependent on the tension and other factors.

Do beginner sewists need sergers? No, but if you start with a serger, you might fall in love and never want to buy a traditional sewing machine. Because of the clean cuts and accurate stitching, most users say it makes sewing easier and faster.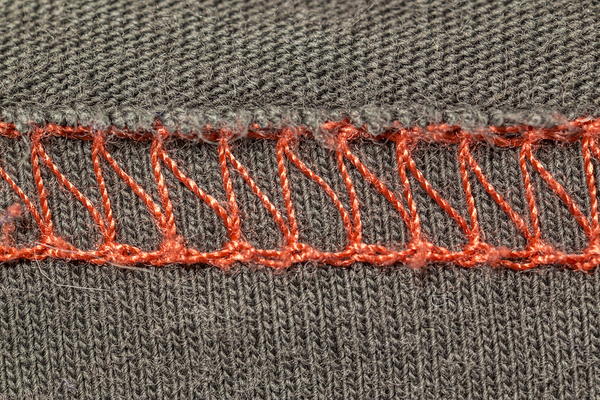 Serger Machine Parts Diagram
If you are interested in the parts of a sewing machine and how to use one, check out this video tutorial from Angel Peterson, How to Use a Sewing Machine.

For the parts of standard serger machines, we have a diagram below showing the parts. Every serger is different but most have similar parts.

A serger has a vertical pole with a horizontal rod at the top. It has several evenly-distributed holes that the thread is fed through. Below that the thread is held by spool pins. You have tension controls for each spool of thread.

A serger will have a presser foot and some will have a level to lift and lower the foot. There is also a blade on the right side of the needle. Some sergers have a fabric catcher, which is a little box that holds all the pieces of fabric that are removed.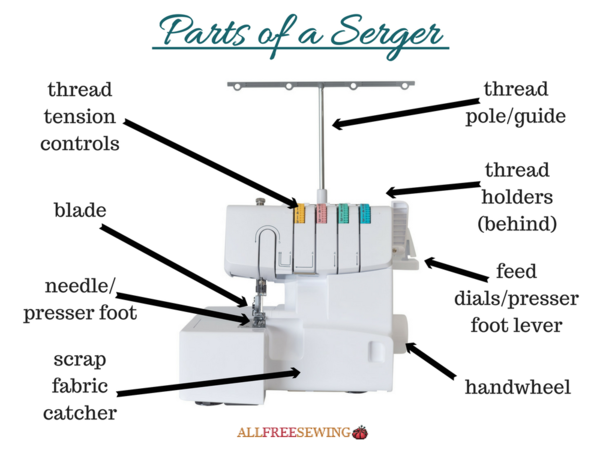 Serger vs Sewing Machine
What does a serger do? And why is it different than a sewing machine?

An overlocker serger machine cuts the fabric and locks stitches, whereas a sewing machine only sews. A serger is different from a sewing machine in several different ways.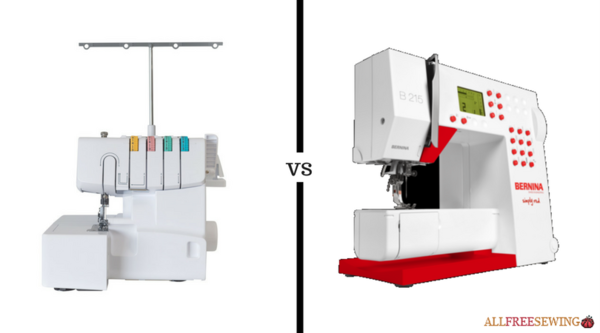 A serger machine...
• sews and finishes at the same time.
• only sews fabric from the left side of the needle.
• cuts the fabric as it sews (blade can be turned off).
• uses three, four, or five threads at the same time to overlock, creating a strong stitch.
• creates a stretchable seam.
• stitches so the fabric won't fray or unravel.
• has a short neck.
• works quickly.

A sewing machine...
• only performs one function at a time.
• can sew fabric on either the left or right side of the needle.
• does not cut the fabric; fabric needs to be precut before sewing.
• uses one or two threads, plus the bobbin to stitch, which can be weaker (depending on the type of thread and needle used).
• does not create a stretchable seam.
• can create frayed edges if stitched without hems.
• has a long neck.
• can work quickly or slowly depending on the brand.

Sergers are more consistent with what they do. Sewing machines range in quality and abilities, depending on brand and price, so it is not as easy to give overviews on sewing machines in general vs sergers.

The main differences are that: sergers cut the fabric and sewing machines don't; sergers always use an overlock stitch and sewing machines don't; sergers can only sew from the left of the needle and sewing machines can alternate.
 
Many of the sewists we work with have tutorials for how to use a serger and serger projects.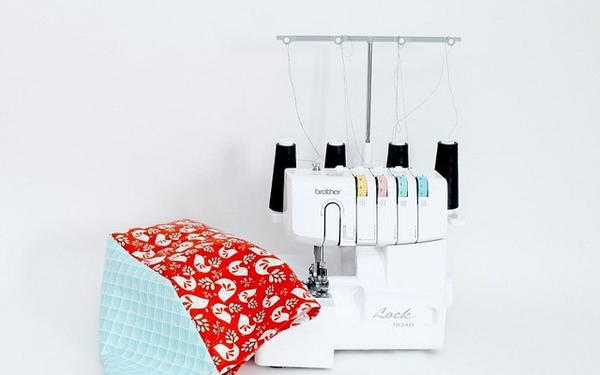 Free projects, giveaways, exclusive partner offers, and more straight to your inbox!
Tags / Related Topics
Your Recently Viewed Projects
Images from other crafters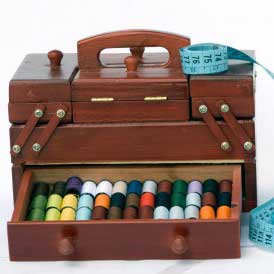 Something worth saving?
SAVE all your favorite patterns
ADD personal notes
QUICKLY reference your patterns