10+ Health Benefits of Sewing
Learn the correlation between sewing and mental health and how sewing provides both expected and surprising health benefits.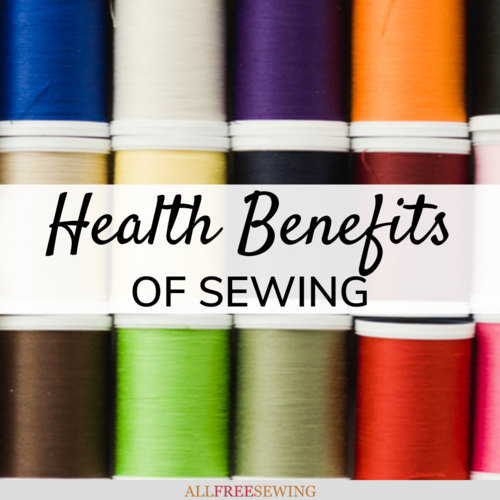 Perhaps you're an experienced sewist curious about justifying your hobby to the family members who can't understand why you need an entire sewing room dedicated to your pastime, or perhaps you're a crafter looking to pick up a new activity!

No matter the reason, this article explores the 10+ Health Benefits of Sewing, thus the advantages of sewing for you!

Sewing is a wonderful hobby and enjoyable pastime, but did you know that there are actually many health benefits to sewing?

Read this article to learn more about why you should sew for your mental health, the therapeutic benefits of sewing, and the physical health benefits of sewing, as well as how sewing can be a factor in determining your overall happiness.

Learn even more by reading our guide, How Does Someone Benefit From Basic Sewing Skills? It's a great resource for beginners or those who aren't sure if they want to add this hobby into their life.


Sign Up For More Free Patterns >>>
 
Is Sewing Good for Your Brain?
What, you don't believe us? It's true! Now you really do have a good excuse to spend the weekend working on your next sewing project and take over the spare room with your fabric collection—it's for your health!

If you've ever had questions about the possible health benefits of sewing, we will answer your questions! We'll let you in on some fun facts about the benefits of sewing that your sewist friends will love to hear.

For instance, did you know that sewing could be the key to your happiness? It's true! Plus, at the end of the article, we are including several relaxing sewing patterns for beginners that are exactly the calming projects you have been looking for. 
 
Therapeutic Benefits of Sewing
You may be worried that adding a sewing hobby to the list of things to do might be too stressful, but sewing is actually very relaxing and will help you de-stress after a long day. Here are some therapeutic benefits of sewing:
Sewing is a relaxing alternative to watching TV and scrolling on our computers. Screen time leads to sensory overload—while watching your favorite TV show may seem relaxing, such an activity is actually tiring and leads to feelings of unrest and unhappiness.

However, because sewing is a purposeful, completion-based activity, you actually feel relaxed, focused, and accomplished while sewing!
 
Sewing is a great social activity with which to meet people and form sewing groups, get advice, and build relationships with others who share similar interests. You can join both online groups as well as attend in-person meetups to build sewing communities and friendships.
 
Focusing on one activity helps relieve stress and focus your thoughts after a long day. By focusing on sewing, you become mindful of concentrating on one activity at a time, which helps you feel relaxed.
PLUS!
Check out this great video for beginner sewists on
how to use a sewing machine
:  
Mental Health Benefits of Sewing
In addition to being very relaxing and therapeutic, sewing can also do wonders to improve your mental wellbeing!
Did you know that sewing can help decrease levels of depression? When you do an activity that you enjoy (like sewing!), your brain releases a chemical called dopamine, which is a natural antidepressant. By sewing, your brain releases dopamine which makes you feel happy and decreases depression.
 
Just think about how great it feels when you finally finish sewing a shirt or skirt that you have been working on for a long time! Working through a sewing pattern gives you a sense of accomplishment.

This feeling of accomplishment improves your levels of self-esteem and confidence. The high confidence levels you get from sewing help you overcome hurdles in other parts of your life, such as stress at work or a big project you're working on! So keep on sewing for a boost of confidence!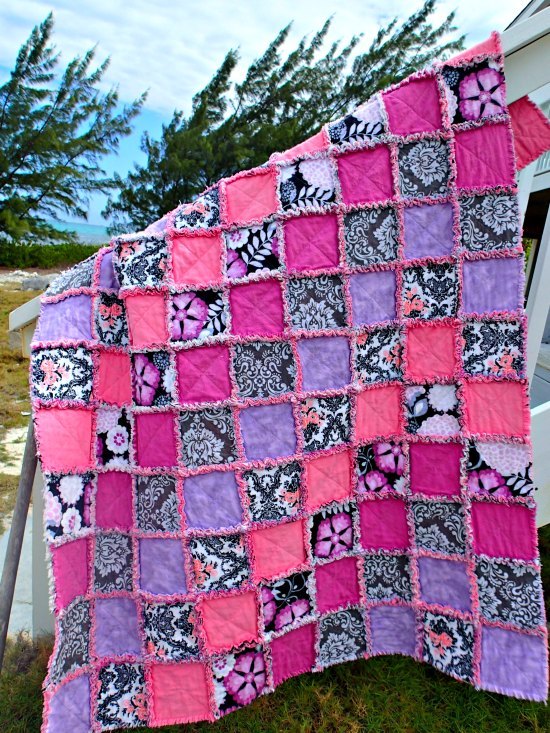 Physical Health Benefits of Sewing
Sewing isn't just a fun hobby—it's a creative activity that also happens to be a great pastime for keeping your mind sharp and your body healthy. Talk about a bonus! Here are some of the ways that sewing is good for your physical health:
Doing crafts, including sewing, when you are older is shown to reduce your risk of getting dementia. The Telegraph notes in an article, "Painting, drawing and sculpting in old age may protect against dementia," that a recent study by the Mayo Clinic found that of those studied over the age of 85,
"those who had taken part in arts were 73 percent less likely to have suffered memory or thinking problems. Those who crafted were 45 percent less likely to have mild cognitive impairment, while socialising lowered the risk by 55 percent. Those who regularly used the internet or a computer reduced their risk of memory problems by 53 percent."
 
Sewing is good for keeping your brain active. While doctors used to believe that the brain did not develop past your 20s, researchers have now found that sewing and doing other crafts that use many parts of your brain allow you to improve your brain's function even as you age.
 
According to this infographic on the benefits of sewing, sewing is good for your heart and blood pressure. According to a study from the Home Sewing Association, the blood pressure of an average sewist dropped eleven beats per minute. 
 
Sewing is shown to improve hand-eye coordination since sewists are constantly working with tiny needles, threads, and small stitches! Of course, if you feel strained, there are many tools to help you see more clearly or tools that help you perform the task with more ease.
 
Focusing on sewing, or any other hobby you love decreases symptoms of physical ailments like indigestion, fatigue, back pain, and so on! However, it's incredibly important to maintain the correct posture for sewing!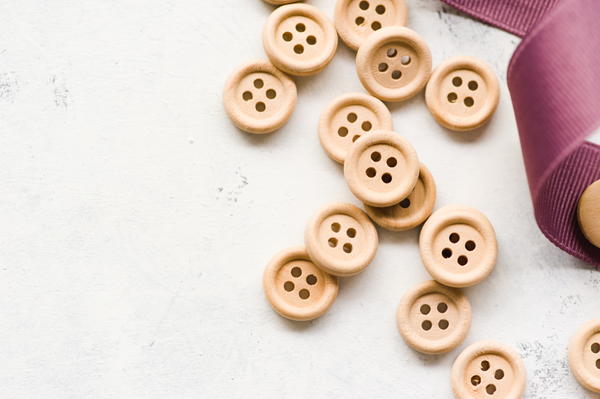 Is Sewing the Key to Happiness?
When it comes to the health benefits of sewing, is happiness included? Have you ever worked on a sewing project, perhaps a dress or shirt, and got lost in your project for hours without noticing? This phenomenon is called "flow."

Flow is essentially when you become completely absorbed in an activity, leading to the feeling of joy and forgetting the world around you. The relaxing effects of flow are similar to those of meditation. Psychologist Mihaly Csikszentmihalyi believes that flow is the key to happiness.

According to this CNN article, "This Is Your Brain on Crafting," Csikszentmihalyi believes that
"when we are involved in (creativity), we feel that we are living more fully than during the rest of life...You know that what you need to do is possible to do, even though difficult, and sense of time disappears. You forget yourself. You feel part of something larger."

Want more information? Check out this cool TED Talk by Csikszentmihalyi to learn even more about flow!

Achieving total happiness seems nice, right? So how do you achieve this flow that leads to happiness? The good news is that you just keep doing what you're doing! Creative activities like sewing are shown to help achieve flow and be the secret to absolute happiness! Pretty cool, right?

So is sewing the key to happiness? Well, we're not saying that it's not. So keep on sewing!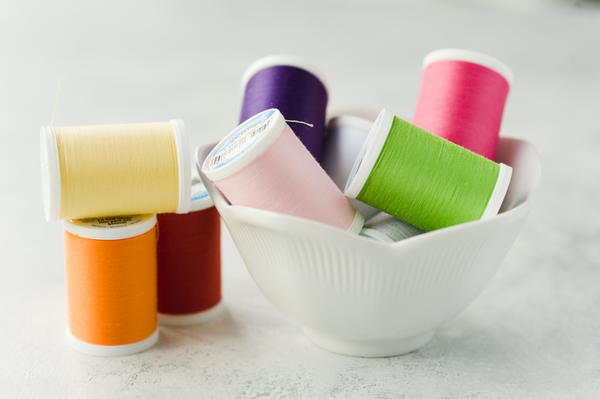 Health Benefits of Sewing Infographic
As a helpful reminder, we even have a handy printable PDF outlining some of the basic health benefits of sewing. Download this infographic and keep it on your computer, pin it on Pinterest, or print it out and keep it in your sewing room.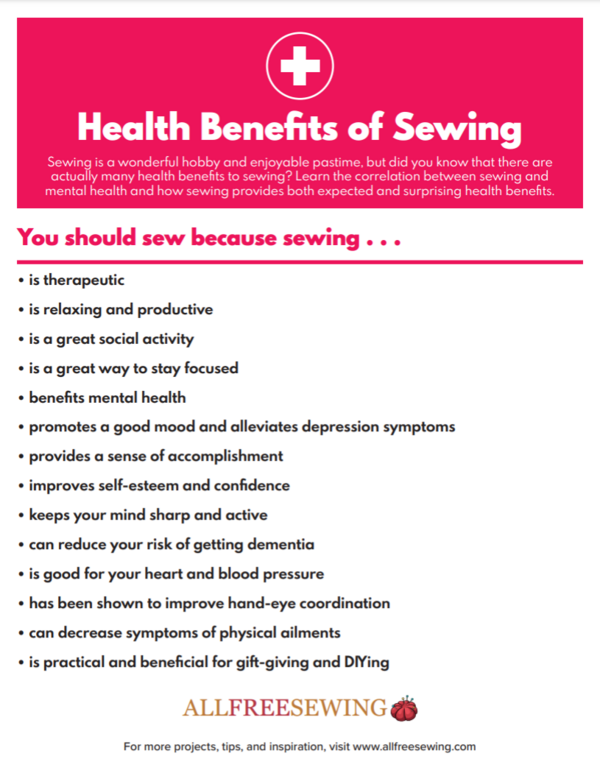 Relaxing Sewing Projects
Below is an assortment of relaxing sewing patterns to try, including several beginner sewing projects!
Your Recently Viewed Projects