How to Clean an Iron
Bottom of your iron not looking so great? Learn how to clean an iron plate so that it's clean and glides smoothly on its next use!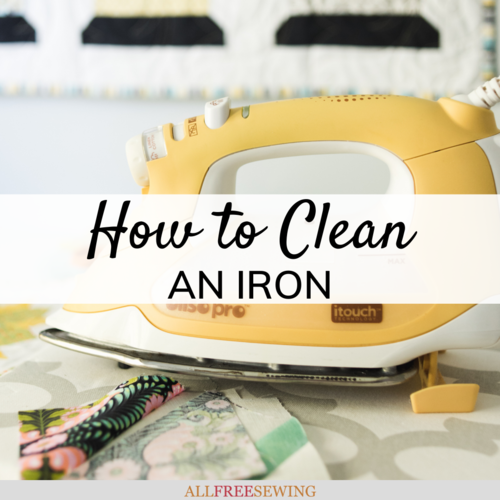 Stop what you are doing. Run over to your iron and take a look at that heating plate. Is it gross? Chances are, there is a bit of buildup that you need to take care of.

Learn how to clean an iron with these eight helpful methods. Learning how to clean an iron plate is going to prevent damage to fabric or whatever else you may be using your iron for.

If you don't clean your iron plate, that buildup will often start to burn and stain your fabrics when you use the iron on a higher heat or in steam mode.

If you sew, you know how often you're using your iron. Whether it's for pressing fabric or attaching fusible interfacing, it's one of the most important tools you can have in your sewing room.

It's incredibly useful outside of sewing, too, so you really want to take care of your iron and keep it in the best shape possible. 

We asked the editors around the SeamsandScissors, FaveQuilts, and AllFreeSewing offices how they clean their irons.

Below, we're sharing our eight favorite easy tips and tricks to clean your iron at home before you resort to buying the expensive tube of iron cleaning cream (or a whole new iron).

Sign Up For More Free Patterns >>>
 
How to Clean an Iron: 8 Methods
1. How to Clean an Iron With Dryer Sheets
Yep, you read that right. Good ol' dryer sheets. Dryer sheets are fabulous at cleaning any built-up starch or Heat-n-Bond residue you might have on your heating plate.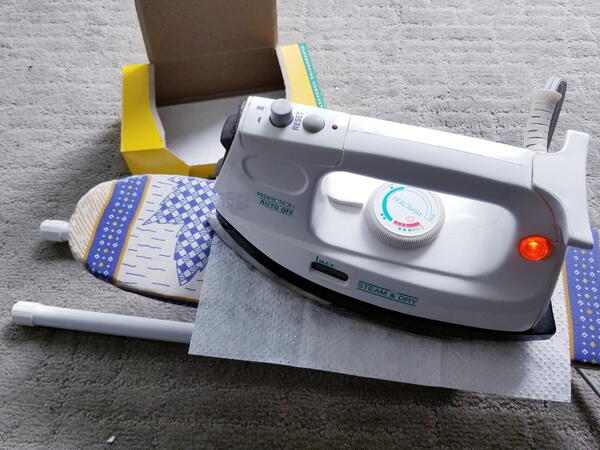 Grab a few fresh dryer sheets from the box and turn your iron on low with no steam. Run the iron over the sheets for a few minutes and then over a slightly damp hand towel. Turn your iron over and, TAAA-DAHHHH, you should be good to go.
 
2. How to Clean an Iron With Vinegar
Pour vinegar on an old hand towel and allow the heat plate to sit on the damp towel for 5-10 minutes. Heat the iron to medium and iron the towel for a few minutes.

Keep your head back unless you want to really clear your sinus cavities! Pass the iron a few times over a clean towel when you are done to remove any buildup.
 
3. How to Clean an Iron With Toothpaste
Yes, toothpaste. The cheap, white, non-gel kind. Put a dab on a soft cloth and scrub while the iron is very slightly warm to the touch.

Be careful it's not too hot or you'll burn yourself. The natural abrasives in the toothpaste will take care of any built-up gunk and mineral deposits.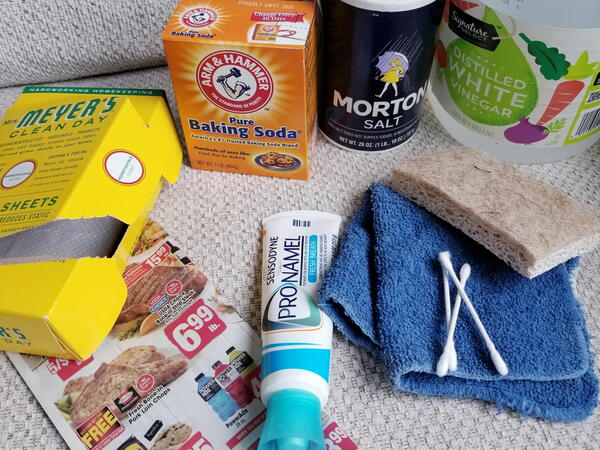 4. How to Clean an Iron With Baking Soda
A paste made with baking soda and water will work much the same as the toothpaste above but will smell less minty-fresh.
 
5. How to Clean an Iron With Newspaper
This is the perfect solution if you happen to have anything waxy stuck to your iron. Heat the iron to high and iron the paper.
 
The wax should absorb into the newspaper and leave your iron. After the wax is removed, be sure to clean the iron with one of the methods above to be sure.
 
6. How to Clean an Iron With a Wet Sponge
If you happen to have scorched some fabric, chances are some might have stuck to the iron.

In this case, place a wet sponge on your ironing board and immediately pressed the hot iron to the sponge. The drastic change in temperature should release the burned of fabric.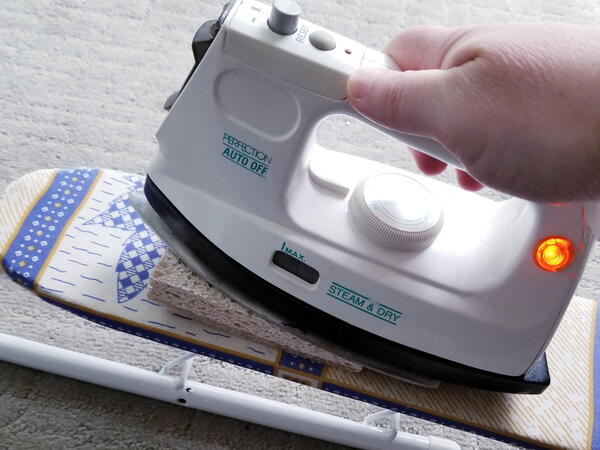 7. How to Clean an Iron With Salt
This method is to be used sparingly and carefully. Too abrasive of cleaning job will damage the heating plate. Sprinkle salt on a damp towel and iron back and forth vigorously but carefully.

This is should scrub off any really stubborn stains. Allow the iron to cool completely and brush any salt away from the steam holes.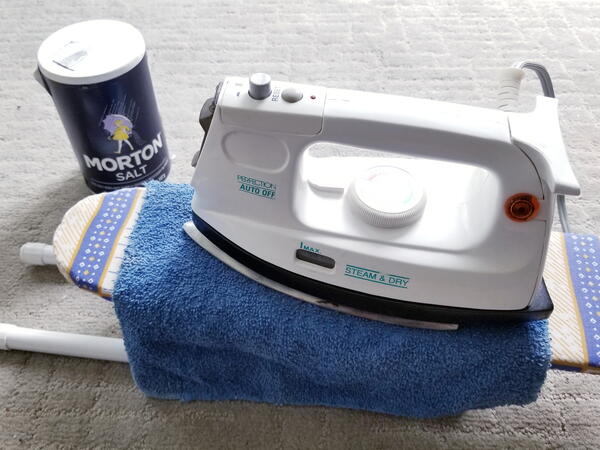 8. Losing Steam? How to Clean a Steam Iron Steam Holes
If your iron is losing its steam, chances are the poor thing is all stuffed up. Mineral deposits are blocking its steam vents, but don't worry, they are easy to clean.

If the water where you live is excessively "hard" – be sure to either use only distilled water in your iron or remove water from the water chamber of the iron while it is still hot to keep it dry and prevent a buildup of mineral deposits.
First, make sure the iron is COLD.
 
Make a paste with baking soda and water and carefully rub the paste into the steam openings on the plate.
 
With a clean swab, dip into some vinegar and rub the holes again. The reaction will loosen any built-up residue at the opening of the holes.
 
Carefully brush away any remaining baking soda/residue and try the iron again.
 
If this has helped, but not completely remedied the situation, drain the water reservoir and fill halfway with vinegar.
 
Run the steam function until the reservoir is dry.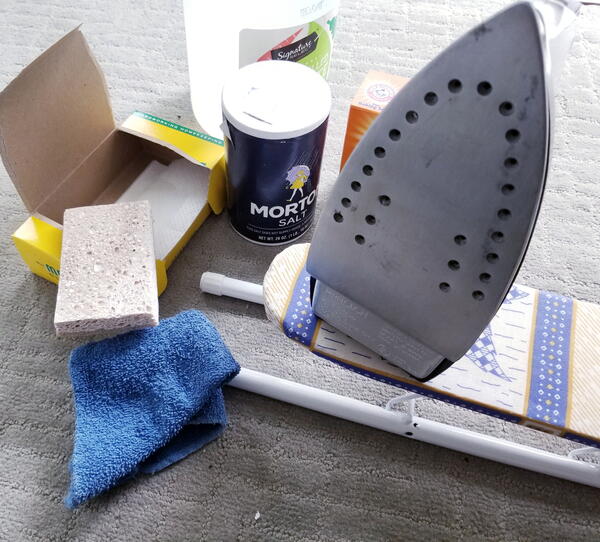 Your Recently Viewed Projects