Visible Mending: About & Sewing Guide
If you have worn out clothes then you need to learn about visible mending and sashiko mending!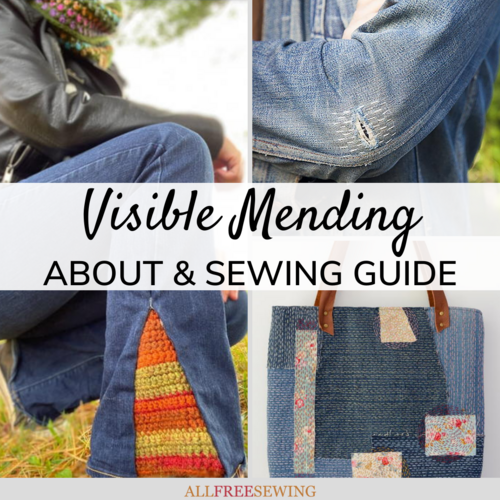 Clothing used to be something that people made individually for themselves and those close to them. With the invention of modern machinery, clothing could be mass-produced and sold, but people are starting to realize the dangers that presents.

Fast fashion has overtaken clothing and designs clothes that aren't meant to last. As The New York Times reports, this can destroy the planet with its synthetic fibers and unethical work practices. However, as sewists, there are small ways you can take power back in your clothing.

While you can always make your own clothing it's not always feasible. That's where visible mending comes in. You may have heard the term sashiko visible mending for repairing clothing in a decorative way.

Sashiko is a type of visible mending but there are even more ways to do it. The clothes you already own don't have to be thrown away when they rip or tear. Instead, you can mend them and show off your own creativity at the same time.

We'll go over mending techniques and discuss where, when, and how you can do it with your own clothing. This is a trendy and fashionable way to combine high fashion with homemade elements. Think couture made accessible!


Sign Up For More Free Patterns >>>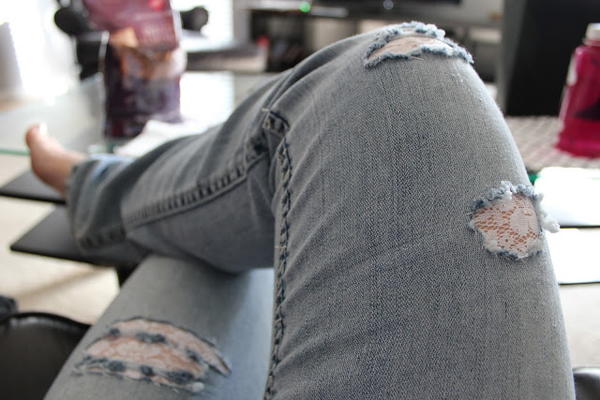 What is Visible Mending?
Dating back to the Edo period of Japan (which will be explained below), visible mending is an amazing way to help the environment while also making your wardrobe even more beautiful.

Visible mending uses different techniques that don't attempt to hide tears or stains, but instead creatively covers them to make the piece more unique. Learn three visible mending techniques here.

There are tons of different techniques for visible mending. You can sew or iron on patches over a hole to add some character to the clothing. If you've got a small hole in your favorite t-shirt you can use an eyelet stitch to make the hole decorative, adding other embroidery details to give it your own personal touch.

You can even crochet or knit over rips and tears to both sew them up and show off your talents. In fact, Vincent at Yarn Punk has brought this idea back in full form with his creative suggestions on how to "yarn punk" clothing.

The image below shows Yarn Punk Jeans, which involves ripping the hem and crocheting in the gap to create fashionable flared pants. If you don't crochet or knit, cutting up an old sweater, sweatshirt, or other piece of clothing would serve the same purpose.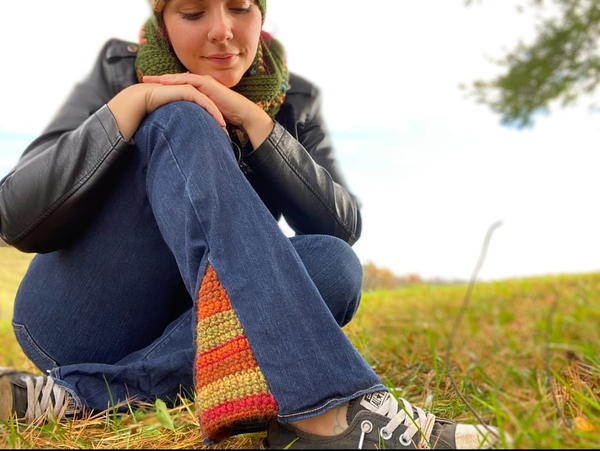 What is Sashiko?
Sashiko, as explained by Miho from Design by Aika, a teacher of the craft, is a very old Japanese practice used to reinforce clothing that has become worn. Sashiko, which originally was done on the common indigo fabric with white thread, was a necessary part of life for the lower class of Edo-era Japan as they could not afford new clothing and had to make everything last as long as possible.

Nowadays Sashiko has become more decorative, similar to embroidery or quilting, but it can still be used to mend clothing. Using Sashiko as a visible mending technique produces stunning results that will keep your clothing wearable for longer.

Generally, Sashiko patterns are geometric and linear patterns repeated over and over again. These reinforce the fabric while also looking intricate to anyone looking at your clothes. With this technique, your clothes can go from drab and worn to stylish and eye-catching.

Below, we have a few visual examples that focus on the sashiko style of visible mending (click on the image for the tutorial).

You can use it to add decorative yet useful patches on clothing!
 

For a helpful addition to your sewing room, use the sashiko decorative technique to create a pincushion that is almost too pretty to prick!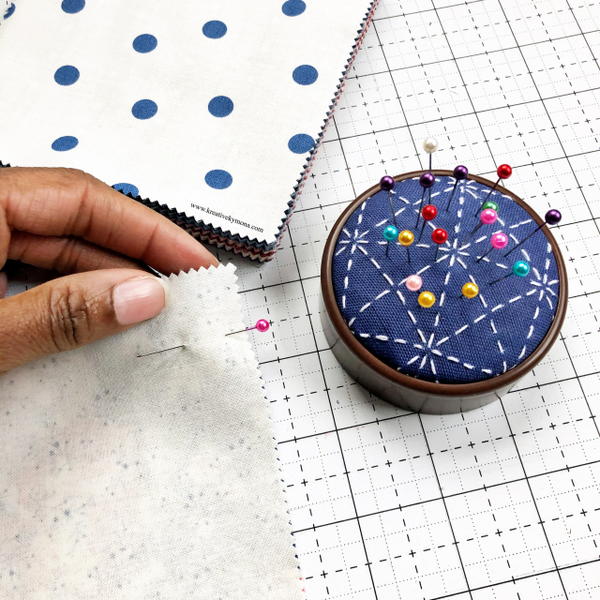 The Importance of Visible Mending
Visible mending helps reduce the stigma of wearing clothes that have begun to show signs of their time and lets you keep your favorite pieces for longer. While many people will simply buy something new, with this technique you can make your clothes unique again while helping the environment at the same time.
 
Visible Mending (and Sashiko Mending) Projects To Try
If you're looking for ways to add visible mending to your sewing skill set then check out these tutorials! Some of these were already featured above, but we have a few more from our site and from our friends at FaveCrafts and AllFreeCrochet as well.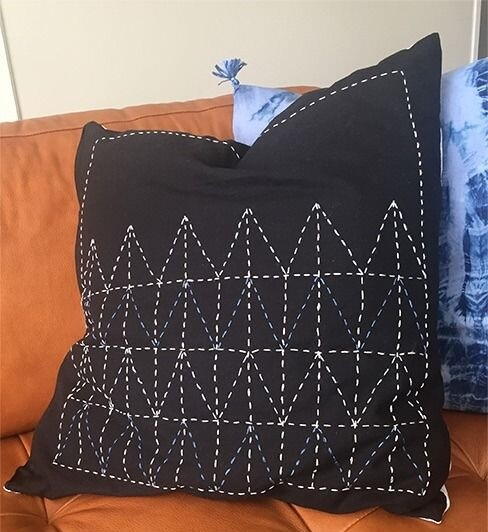 Your Recently Viewed Projects