How to Cut Fabric: Tips and Tricks
Cutting fabric straight may seem intimidating, but our fabric cutting guide full of tips will make it a much easier feat!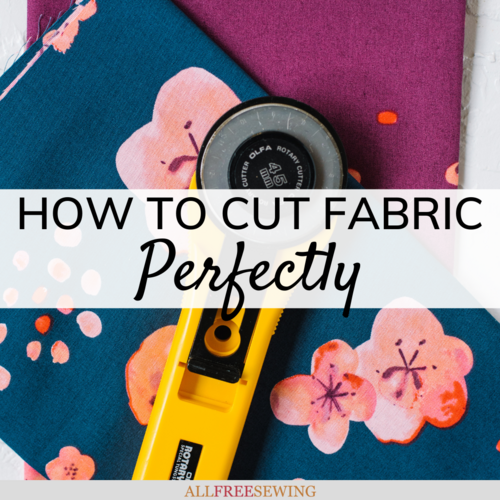 There is no anxiety sewists dread more than the anxiety that comes when you are snipping away at your precious fabric. The saying "measure twice, cut once" is there for a reason.

If you cut your fabric incorrectly, it can ruin a project and it can cost you a ton of money.

That's why we have this quick guide on How to Cut Fabric. This resource is going to provide you with the basics of cutting fabric for sewing and more.

Fabric is not cheap and if you do not know how to cut fabric properly, it can do some serious damage. It is even harder to learn how to pin and cut a pattern on the fabric.

You have to cut your fabric to match your piece, ensure that your print is going the right way, and make sure that you cut the right side facing out.

Stressed out yet? Don't worry, sewists. That's why we are here yet again to help you out. This sewing guide is going to give you the top 5 things you can do to cut fabric perfectly every single time.

For more sewing inspiration, sign up for our e-newsletter!
 
How to Cut Fabric
Prepare your fabric: Make sure your fabric is ready to cut before you even thinking about figuring out how to cut fabric for your projects. That means washing (if you are making a wearable).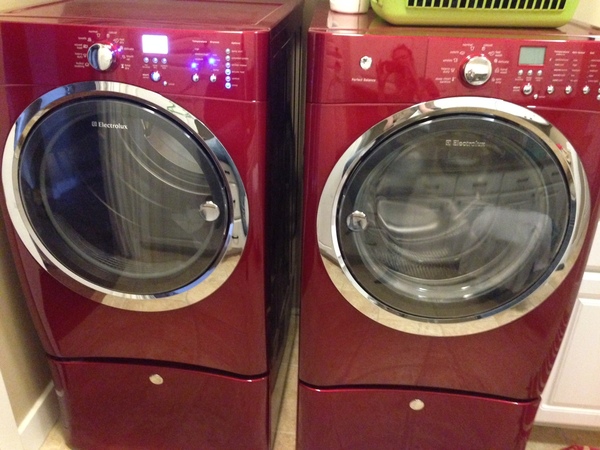 Also, pressing your fabric to destroy any wrinkles. Pressing is essential for keeping your fabric flat and ready to cut.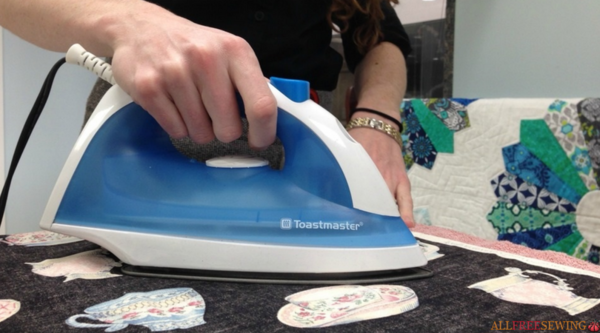 Make sure your tools are ready: If you cut fabric with a dull blade or pin it with a dull pin, it is going to do a lot of damage. You want something that will snip the threads in your fabric precisely and not something you have the saw at.

Want to learn how to cut fabric straight with a rotary cutter? Watch this video below and learn more with our guide, How to Use a Rotary Cutter and Mat.
Match your selvages as closely as possible: Oftentimes when you are cutting fabric, your pattern will indicate to fold your fabric in order to trace several pattern pieces at once. Ensure that your selvages are aligned perfectly. Depending on what you're making, you may need to cut fabric on the bias.

NOTES:
Bias (n.) - The direction diagonal from the direction of the fabric. The stretchiest part of the fabric. Cutting on the bias means to cut at a 45-degree angle.

Selvage (n.) - The self-finished edge of your fabric, AKA your best friend when it comes to learning how to cut fabric perfectly!

Listen to your pattern/read the pattern thoroughly: This might seem like a no-brainer, but it is so important. Patterns are written and created by experts. They are labeled to give you the best project necessary. Most projects will have directional arrows on them that will indicate the direction of the pattern. Make sure these are parallel to your selvage.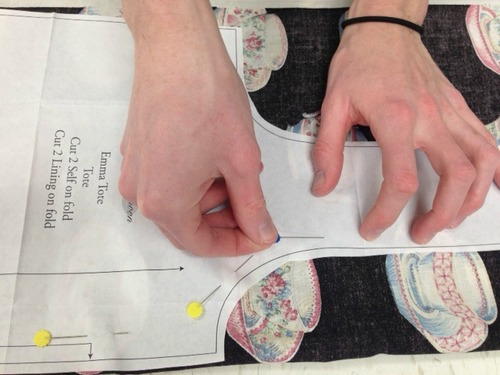 Always read through the full pattern, notes, and review any images before starting. Learn more with our guide on How to Read a Sewing Pattern.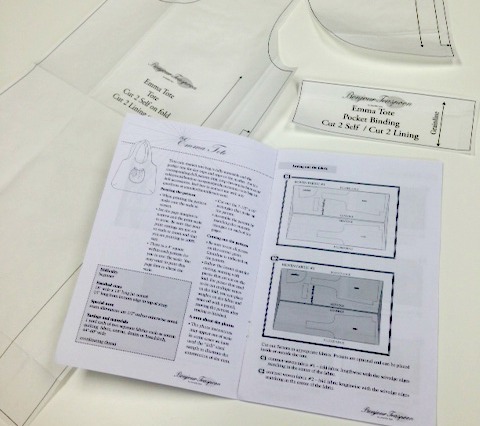 Double check before you do anything: So, you have read your pattern, measured your fabric, pinned your pattern, and you are ready to go. The next step is to start cutting, right? NO! Now is the time to double check everything. Lay out your pieces and look them over. Is everything in its place? If so, snip away! If not, good thing you double-checked.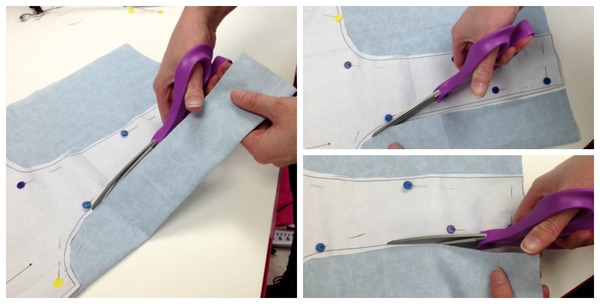 Bonus Fabric Cutting Tips!
When using fabrics with prints like stripes or plaids, or fabrics like velvet or corduroy, you should buy extra.
 
If cutting around pins makes you doubt your accuracy, try using a rotary cutter and fabric weights instead!
 
Always use a dry iron on your pattern to rid it of creases. You don't want a wrinkly pattern to be your guide!
 
Your Recently Viewed Projects