How to Organize a Small Sewing Room
Small sewing spaces don't have to mean disorganization! This guide is full of sewing room ideas for a small room.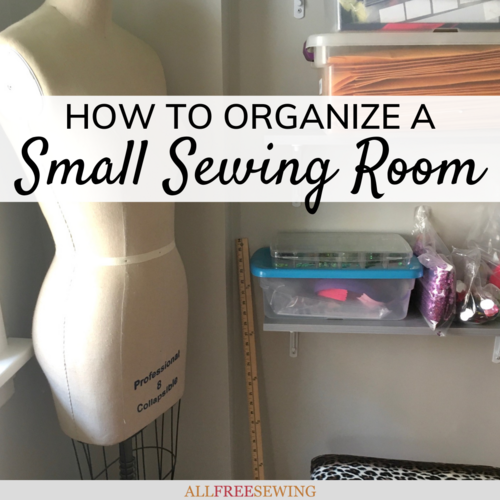 Many people are spending more time than usual at home right now, and sewing is keeping a lot of us busy. If you've been wanting to organize your sewing space this is the perfect opportunity!

But what should you do if you don't have a lot of room to spare? Read this guide on How to Organize a Small Sewing Room!

Whether you live in a studio or smaller apartment, have a small room in your home, or simply don't have the space in your home to accommodate a luxurious sewing room, this will be helpful for all of your organizational needs and planning.

A well-planned sewing nook can be functional without taking up a whole part of the house. By storing materials vertically, choosing smaller furniture and machinery, and labeling your storage containers this can definitely be accomplished.

Small sewing spaces can be frustrating but the key is to utilize every nook, cranny, and wall. Every piece of furniture should serve double duty and the organizers for your sewing supplies should fit well and hold everything you need.

This all takes planning and patience, but this guide on small sewing room ideas can help you out. Let's look at these and a few other ways to make the most of the space available!

Sign Up For More Free Resources, Guides, & Patterns           
How to Organize a Small Sewing Room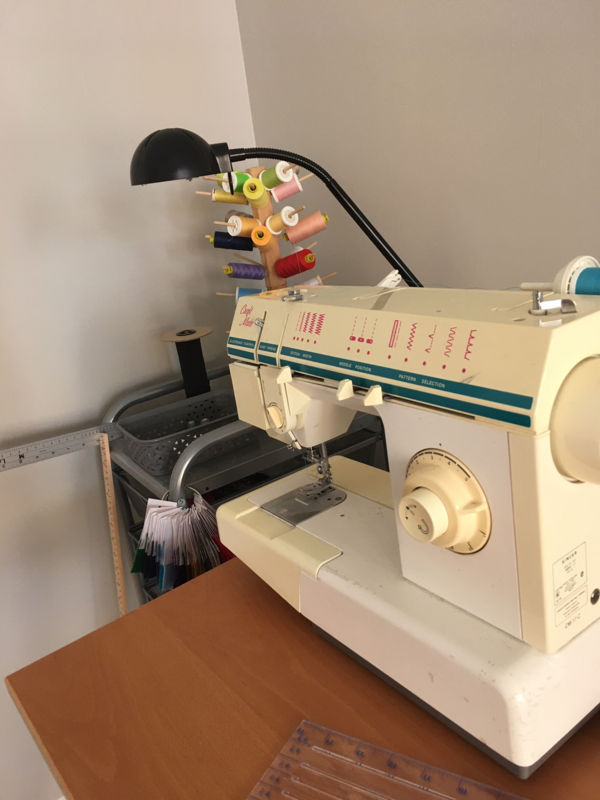 Utilize Wall Space in a Small Sewing Room
Storing supplies on the walls can give you a lot more elbow room in a small studio. Shelves, pegboards, wall baskets, and other vertical options will keep sewing notions and materials off of the floor.

It also allows you to easily see what you have available because it's closer to eye level. I prefer to keep items that are frequently used lower down on the wall so they are easily accessible. The materials that I don't use as often are placed higher up and out of the way.
Label Supply Bins and Containers in Your Small Sewing Space
Another tip for organizing a small sewing area is to label the containers in which you are storing supplies. This will make it easy to find notions (especially small ones), as well as simplifying the tidying-up process when you are done with your project.

These don't have to be printed with a fancy label-making machine- although if you have one they are great to use! Stick-on labels, laminated cards, and hang-tags are all options depending on the kind of storage tubs, shelves, or baskets you are using. Be sure to make the writing on the labels large enough so that they are easy to read.

Extra tip: Clear plastic bins are one of the best storage solutions because you can see what's in them, but I still use labels on them to make it even simpler to stay organized.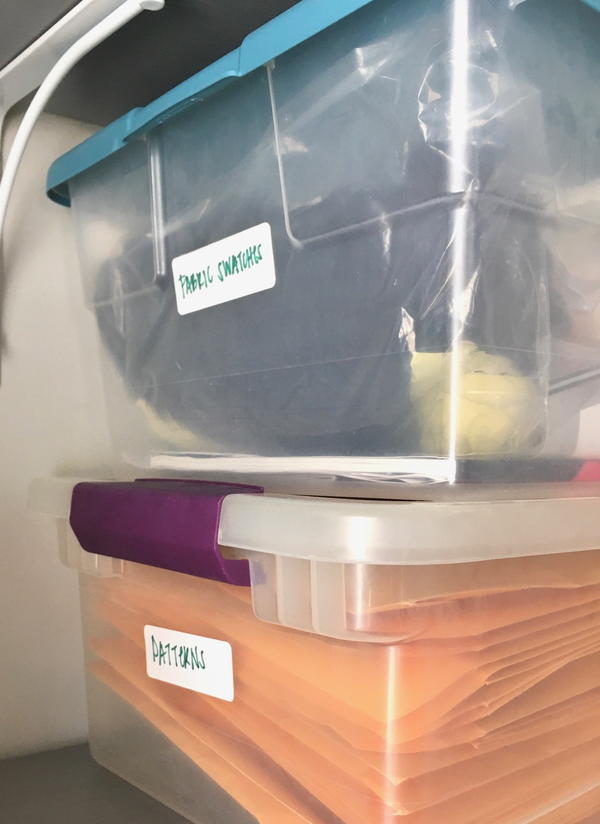 Use Doors for Storage
The back of a door (or doors) can be utilized for even more storage space. One great option is to use a shoe organizer that attaches to a door. These make the perfect holders for sewing notions like buttons, chalk, and thread.

They have so many pockets that your organizational options are unlimited! Hooks on the door are another idea and can be used to hold bundles of pattern pieces, rulers, measuring tapes, and much more.
Stash Excess Materials in Another Area
If your available sewing space isn't very large, move any bulky surplus materials into baskets or bins and put them in a closet or similar storage space. Some materials take up a lot of room compared to smaller items like thread and scissors.

Fabric rolls can be especially large and limit your accessibility for areas of the studio. Storing them elsewhere will allow you to have more space to stretch your legs and move around when sewing.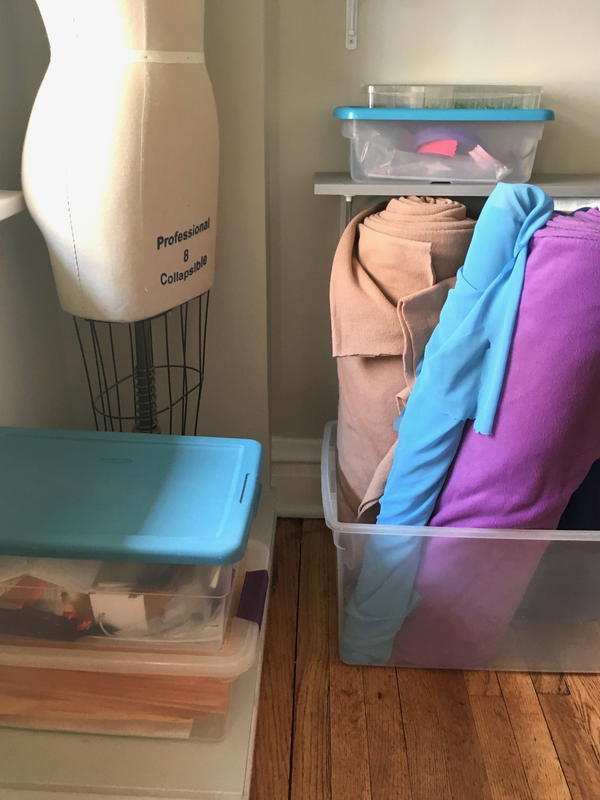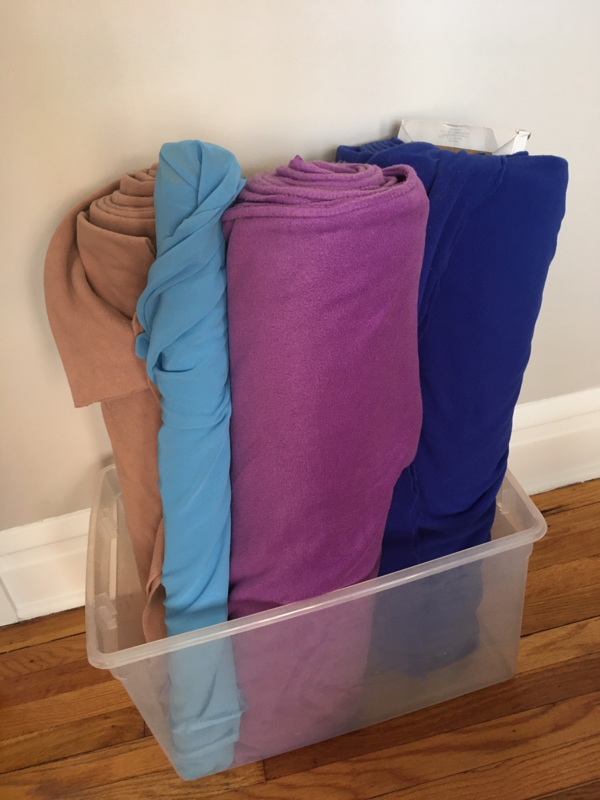 Pick Smaller Appliances and Furniture
If possible, choose more compact equipment and furnishings for a small sewing room. That being said, if you already own machines that are large, don't rush out to buy new ones! Especially if you're looking to organize small craft rooms on a budget. It's best to work with what you have first.

Just keep the size of your studio in mind when purchasing new equipment in the future to account for the space available. You can also keep certain items on rolling carts or on or as part of easily moveable holders, like a thread tower.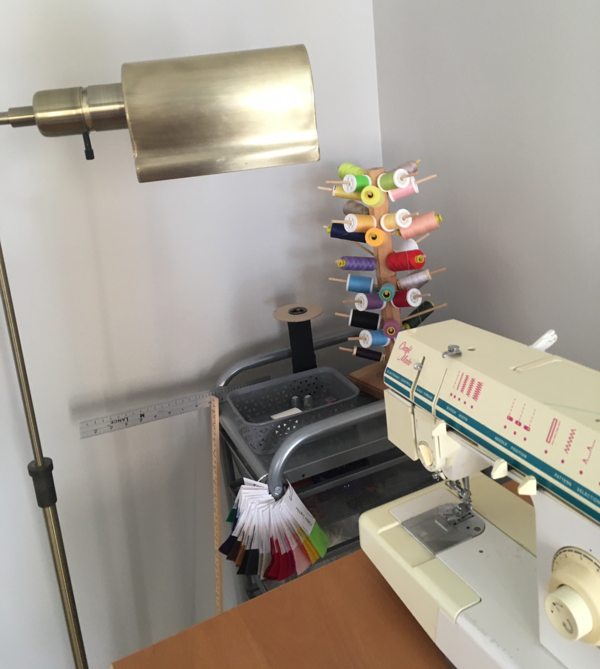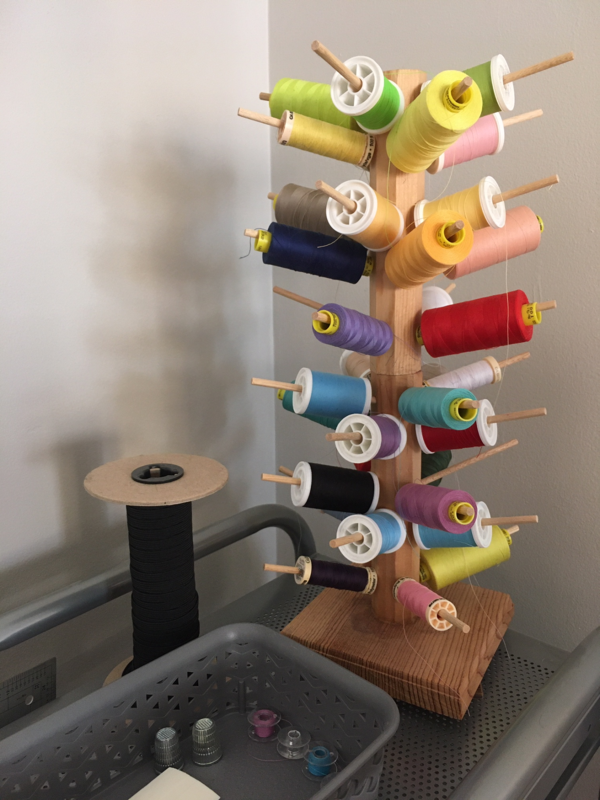 Many essential items for sewists are made in compact or mini versions. This includes supplies like irons and ironing boards (the latter of which especially tend to take up a lot of space). Instead of a full-sized board, choose one that is foldable and able to be stored easily.

Additionally, a low stool for sitting on while sewing will usually take up less room than a desk chair. This can also go under your sewing table when you are standing up to cut fabric, giving you even more space to move around the studio.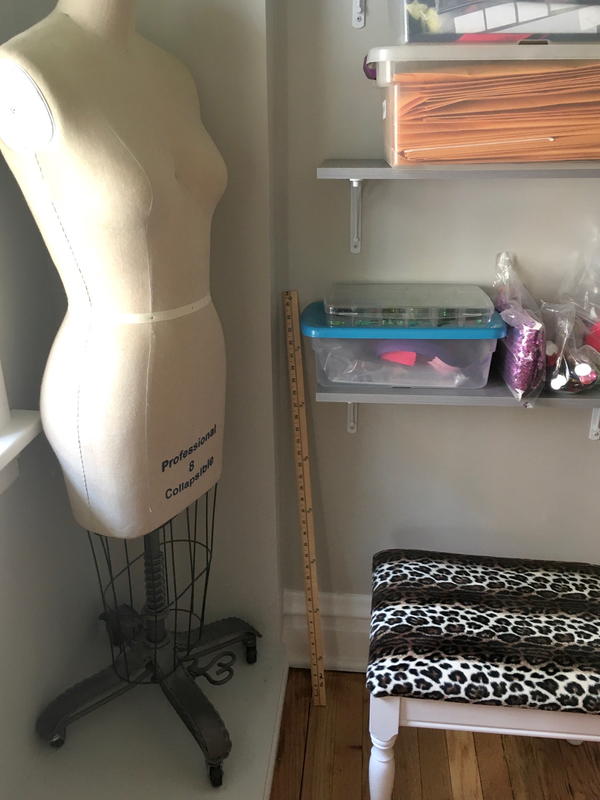 How to Organize Your Sewing Supplies
If you're looking for specific projects, we have you covered! Check out these ideas for storing sewing accessories on a wall, desk organizers, and other fantastic ideas that will work with your budget and your small sewing space.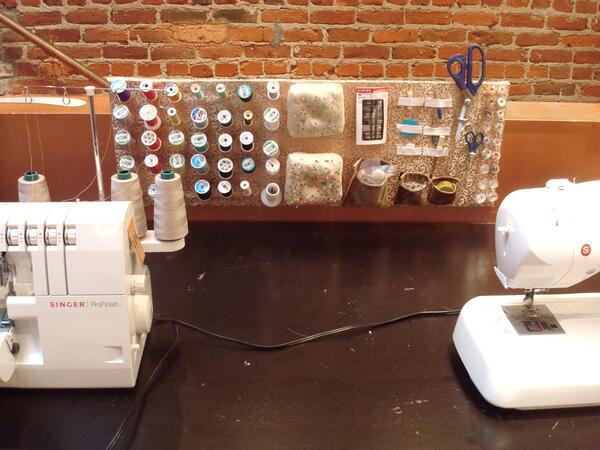 Your Recently Viewed Projects