Types of Fabric
Choose the best fabric for your next sewing project with this list of fabric types.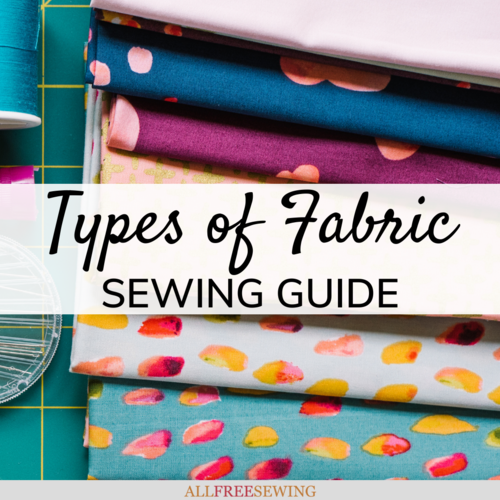 If you are just learning how to sew, it is time for you to learn about the different types of fabric you can use for your projects.

This is especially important when you plan on creating more intense projects like wearables or free sewing patterns that use fancy fabrics that can be harder to work with.

The first step to learning how to sew with different types of fabrics is to learn what they are! This is why AllFreeSewing has compiled a glossary of all the types of fabric you might be sewing with!

Refer back to the list or even print it out to use during your sewing endeavors. Sewing for Beginners: Types of Fabric has all the information you need!

Sign Up For More Free Patterns >>>

PLUS! Check out this video below from Angel Hickman Peterson for even more information about fabric and working with it for sewing projects.
 
Cotton: A very versatile, light-weight, and easy to sew fabric that is easy to wash

Cotton Voile: Lightweight, plain-weave that is partially see-through and good for draping.

Cotton Lawn: Also a lightweight fabric, but is crisper and sheer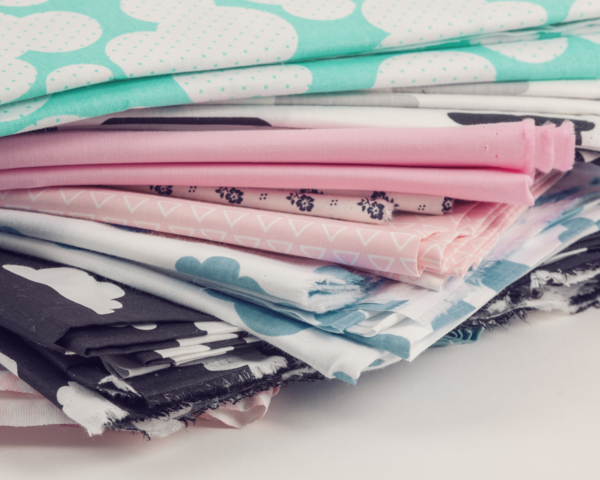 Corduroy: Very thick and ribbed fabric, often used for clothing.

Denim: Heavy-weighted fabric that does not stretch or drape well.

Fur and Faux Fur: Either animal fur or a synthetic fabric created to resemble animal fur, very bulky, can be difficult to work with.

Knit: Comes in a wide variety of weights, stretchy and great for garments.

Lace: Decorative fabric that is see-through. Often harder to work with and can be very delicate. Great for accents.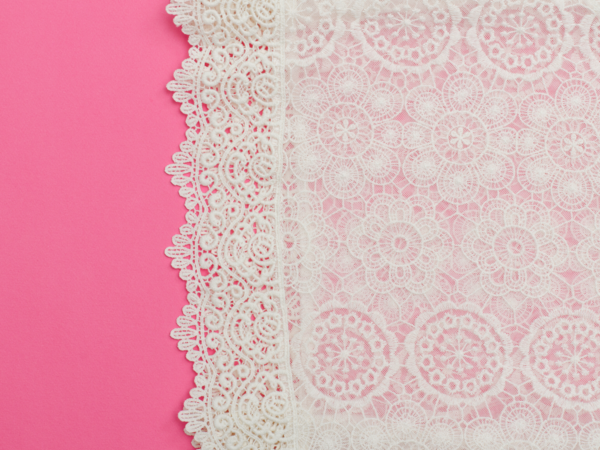 Netting: Like lace, this fabric is transparent and used for accents.

Polyester: Man-made fabric that is very popular. Low water absorbency. Often used for clothes. Not as popular as it once was.

Silk: Very delicate and light-weight fabric. Very slippery and oftentimes difficult to work with. often used for lining.

Satin: Varies in weight (light to heavy). Similar to silk in appearance and difficulty to work with.

Spandex: Extremely stretchy fabric used to create tight, form-fitting pieces that make moving easier.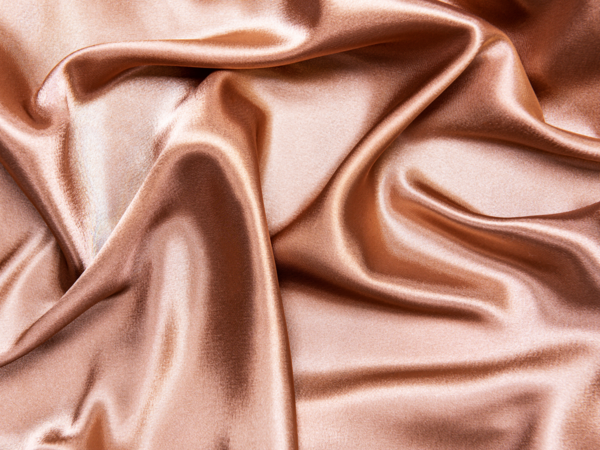 Your Recently Viewed Projects