9 Insanely Awesome Sewing Ideas Free eBook
Brace yourself; homemade décor, DIY accessories, and even clothing projects are all in store for you when you download your free copy of 9 Insanely Awesome Sewing Ideas: How to Sew a Pillow, DIY Home Decor, and More.

This collection is made up of amazing full tutorials from companies you love who have collaborated to create a stunning roundup of projects just for you.

Contributing companies in this eBook include BERNINA, American Quilter's Society, Coats & Clark / FreeSpirit Fabrics, Fairfield / Foamology, Simplicity, and Sizzix.

Constructed from professional designers and backed by leading companies in the crafting and sewing community, these projects are fully worth your time in trying.

With a variety of project types that include everything from home decor to wearables, this compilation merits your full attention.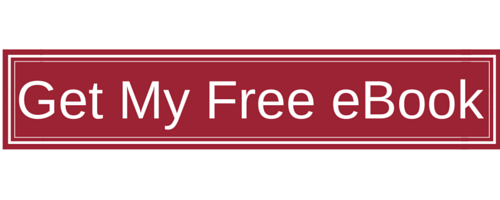 9 Insanely Awesome Sewing Ideas: How to Sew a Pillow, DIY Home Decor, and More
Table of Contents
Hello Sewists,
This year AllFreeSewing is thrilled to celebrate National Sewing Month by bringing you designs from giants in the crafting industry. Join us in exploring this unexpected, nonetheless beautiful, combination of projects you'll find throughout this piece of sewing literature.

Learn how to make wall art, how to sew a pillow, how to sew a shirt, and so much more by simply downloading a copy of this free eBook.

9 Insanely Awesome Sewing Ideas: How to Sew a Pillow, DIY Home Decor, and More is the premier anthology released to mark September's most beloved celebration in the crafting community, National Sewing Month.

With its sewing tips and tricks, technical asides, full body instructions, and instructive images you'll undoubtedly ease comfortably into creating something beautiful no matter what page you land on in this eBook.

Please enjoy your first glance at 9 Insanely Awesome Sewing Ideas: How to Sew a Pillow, DIY Home Decor, and More and utilize it as a sewing project reference in years to come.
Sincerely,
The Editors of AllFreeSewing.com

Find out the secrets on how to make wall art and manipulate fabric. Figure out the true technique to sewing pillows.

Finally grasp the concept of how to sew a bag to fit your needs, budget, and taste. You can learn all of this and more in 9 Insanely Awesome Sewing Ideas: How to Sew a Pillow, DIY Home Decor, and More.

Whether you open this substantial guide to learn how to make pillows or how to make a tablet keeper, you'll undoubtedly feel the benefits of such a pedagogic text.

In 9 Insanely Awesome Sewing Ideas: How to Sew a Pillow, DIY Home Decor, and More find ample projects that instruct you on how to create delightful designs for your home decor and general lifestyle.

Easy Wall Art (pg. 4) – It's astounding what you can create given the proper instructions. Spruce up your room's décor by learning how to make wall art with this fabulous project, compliments of Fairfield. Not only will these instructions result in an unrivaled piece of DIY home décor, you'll also learn four different ways to manipulate fabric. Enjoy this technical tutorial to expand your sewing skill set.

Hexagon Pillow Top (pg. 16) – Learn how to make pillows that will make guests stop and stare. This Hexagon Pillow Top from Simplicity will make the perfect addition to your home. Arranged in a circle, the six hexagons that make up the face of this DIY pillow resemble a crown off flowers. Customize this design to make it year-round appropriate by making a pillow for every season's colors. You can easily use this project to boost the style of any living space.

Voile Tunic (pg. 26) – When you sport this handmade top from Coats & Clark / FreeSpirit Fabrics you'll inevitably turn heads. You'll feel and look your best in this loose-fit and flattering piece. Cinched below the bust and flared over your midriff, enjoy complete comfort in a designer pattern. Follow this DIY tunic tutorial to create a look reminiscent of classic Grecian fashion. Learning how to sew a shirt that matches the styles of your favorite department store without matching the price is something you can't afford to miss.

Just for You Tablet keeper (pg. 36) – To protect your tablet from unwanted damage, learn how to make a tablet sleeve. This step-by-step DIY tablet sleeve pattern is perfect for those wanting to create something self-indulgent or even as a homemade gift for a loved one. Any level sewist will appreciatethe simplicity of easy sewing projects like this one from BERNINA. Requiring little time and fabric to complete, you can sew a tablet sleeve without a hitch thanks to the project in this eBook.

New to the digital experience or simply can't quite figure out how to get your eyes on this full collection of free sewing projects? No problem! We're here to help.You can easily download and print out each book for on-hand reference while crafting. For help downloading our eBooks, check out the FAQ here: How to Download our eBooks.

There are even more free eBooks that you can access on all kinds of subjects. Learn how to sew for baby, how to make DIY gifts, and so much more! Every free eBook offered on AllFreeSewing surrounds a theme designed to fit your needs. Download each free eBook to keep on your desktop, tablet, or mobile device, or print out a copy for yourself! See our full eBook collection right here.
With your free copy of the 9 Insanely Awesome Sewing Ideas: How to Sew a Pillow, DIY Home Decor, and More free eBook you can also subscribe to the Sewing It Up eNewsletter to become part of an amazing sewing community. In subscribing to the newsletter you will receive:
Six weekly emails with free sewing patterns, tips, collection pages, videos and more.
Chances to win sewing books and products from our weekly giveaways and contests.
New FREE patterns made available to you throughout the year.
Access to our free pattern library full of over 2,500 more free sewing patterns.
The opportunity to share ideas and help others in the sewing community.
Your Recently Viewed Projects