Make Your Own Lingerie: How to Make Underwear + Bras
Not only does this guide explain how to make your own underwear, bras, and other lingerie, but there are lots of tips.
Sure, learning how to make underwear or how to make your own lingerie might sound like a weird concept, but it is actually one of the best DIY decisions you will ever make. There are a lot of things that can go wrong with buying lingerie and underwear at the store.

Much like all other store-bought clothing, vanity sizing and confusing numbers can really make it hard to find intimates that fit comfortably. Unfortunately, ill-fitting undergarments are even more uncomfortable than those too-small pants or too-big tees, because they're generally much tighter and hug your body. Plus, store-bought clothing is insanely expensive!

There is no reason to buy undies that don't fit and cost far too much when you can make your own underwear. This tell-all guide to sewing lingerie, Make Your Own Lingerie: How to Make Underwear + Bras, is going to change your life.

The trick to sewing lingerie is learning how to sew underwear and bras that fit you perfectly. This is surprisingly easy when you use the free sewing tutorials below.

In order to learn how to sew underwear, many of these patterns have you trace an old pair. That means that favorite pair of panties you always grab out of the drawer first can be re-created! That is a wonderful feeling. The same goes for that bra that doesn't fit!
Table of Contents
Sewing Lingerie: Where to Begin
Even for experienced sewists, the process of designing lingerie can seem intimidating. With so many different intimate styles, such as bras and underwear to choose from, it's easy to be overwhelmed! Sewing lingerie does provide certain challenges, such as working with trickier fabrics, but the process of designing gorgeous pieces made to custom-fit your body is extremely rewarding. 

While sewing underwear is more straightforward, bra making requires more thought and planning. In her article, Bra Making: A Short Guide to Choosing Fabric, blogger Maddie Flanigan writes,

"Before giving bra making a go, it's important to have a firm understanding of how each part of a bra should function – cup, cradle, and wing – because this is what will guide you when making fabric choices."

Before diving into sewing, consider the style of lingerie you'll be designing, as well as how this piece of clothing functions; for example, demi-cup bras are great for showing off your decolletage but don't provide the best support. Fuller cup bras provide support for larger busts, while bralettes have little support but are typically made in beautiful lace. 

The same mode of thinking applies to creating underwear. Boy shorts are excellent for providing full coverage and are great for wearing underneath skirts, while thong underwear helps reduce panty lines and is ideal for when wearing tight-fitting clothing.

When sewing, keep in mind how you want your lingerie to function, and if it's designed for special occasions or everyday wear. Once you've chosen the type of garment you want to design, it's on to fabric shopping!

Below, find our printable infographic showcasing the most popular types of bras. Click on the image to download.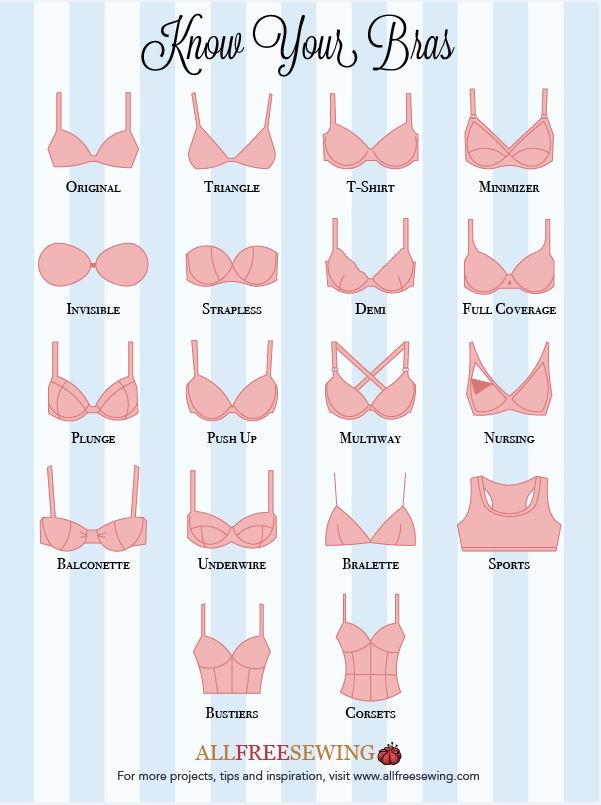 Sewing with Satin: Tips for Working with Lingerie Fabric
When it comes to lingerie design, fabric choice plays a large role in how a garment functions and how your final design appears. While special occasion fabrics like silk and satin are typically associated with lingerie, the most important aspect of purchasing fabric for undergarments is making sure that you buy a proper fabric that's comfortable for your body, especially as undergarments lay directly against your skin.

While you can use woven fabric for some undergarments, soft, stretch fabrics are great for designing underwear. Pay attention to your pattern and follow the stretch guide to see whether you need a one-way stretch or two-way stretch fabric. Natural fabrics using materials like bamboo often have stretch and a super soft texture.

Delicate fabric like satin or silk makes for beautiful lingerie but can be tricky to sew with and often require special sewing machine needles. Most modern silk can be pre-washed and you can use a starch spray to make working with these fabrics easier.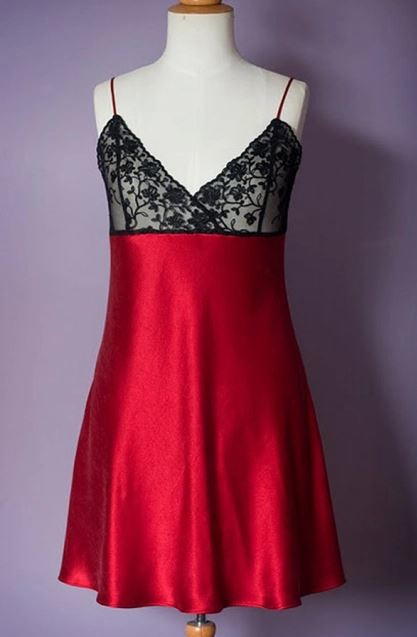 Elastic is another major player in lingerie fabrics. Elastic gives your garment the ability to stretch as your body moves throughout the day, and there are a few different types of elastic choose from. 

Softer types of elastic are common in underwear, such as stretch lace, and are great for everyday undergarments. According to blogger Erin from Emerald Erin,

"If you want something really hugging to hold the panty under the cheek- you might need something with a little more snap! It all depends on your style and preferences!"

(We recommend checking out Erin's excellent article Bra Theory: 3 Ways to Sew Panty Elastic for more elastic tips.)

Don't forget about the details, either! Lingerie is the perfect opportunity to play with fun details like ribbon, bows, lace, cut-outs, or even rhinestones. The possibilities for lingerie design are endless.

Click play on the video right below to learn all about elastic including the different types and how and when to use it in your garments.
 
Sewing Tips for Bra Making
Bra making is an art itself! Making your own bra requires a basic knowledge of bra construction so that you can understand what type of bra you want to design and how it will function. Below are some tips about bra design that will help you create the perfect bra for your body!
Maddie from Madalynne suggests making sure the fabric you choose for the bridge of your bra is stabilized with lining or fusible interfacing. Why?


"Because the bridge is where the bra's support comes from. While we allow the back to stretch for breathing, we stabilize the front so that it can support the breasts, which sit right above it."

Not all underwire is created equal. If you choose to design a bra with underwire, keep in mind that underwire comes in a wide variety of shapes and lengths, so do research on what type of underwire works best for your bra pattern and breast shape.
 
If you want to add a little more structure and support to your bra, or if you're designing a corset or bustier, you can add boning to provide extra stability.
 
Creating cups with foam also adds extra support to your bra, and can make your bra more comfortable.
 
While most of the support from a bra comes from the band and bridge, your straps also play a major role in how your bra fits your body. Your bra straps help keep your bra in the correct position on your body, so making sure your straps fit comfortably and aren't leaving marks or slipping off your shoulders is key to bra design.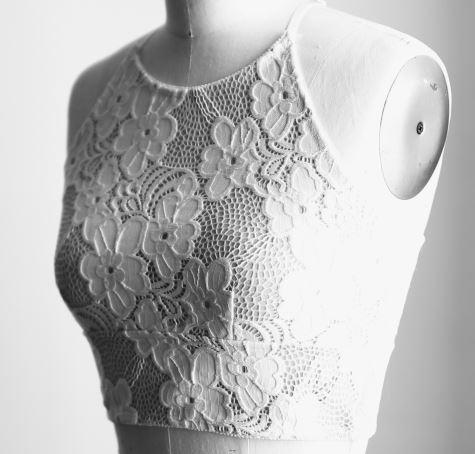 Tips for How to Sew Underwear
Underwear may be slightly more simple than bra making when it comes to lingerie design, but that doesn't mean there aren't tips and tricks to help you! This list of ideas for sewing underwear is perfect for those new to sewing and lingerie design.
While underwear is made out a variety of fabrics, the gusset or crotch lining is typically made of cotton jersey because it's a breathable fabric.
 
While ribbon or lace are typical trims, don't forget about other fun details like lace applique, machine scallops, or reversed charmeuse.
 
Oversized elastic trim works well for underwear that provides more coverage, like boyshorts.
 
If you're having difficulty finding an underwear pattern that fits your taste, use one of your favorite pairs and pattern draft your own. That way, you know you'll be satisfied with the style and fit.
 
If you're sewing with lace, an overcasting foot for your sewing machine works well. If you don't own an overcasting foot, a zigzag stitch works as well.
 
How to Make Underwear
There are a lot of reasons to make DIY panties instead of purchasing them at the store. If you learn how to make underwear, you can save a lot of money by skipping the store-bought undergarments that can cost a lot of money. Additionally, many of the items purchased in the store are ill-fitting.

Learning how to sew underwear can be a comfort you have never known before. And the best part? Using free sewing patterns to make your own underwear is a really quick sewing project. Most of these sewing lingerie tutorials will take you under an hour from start to finish.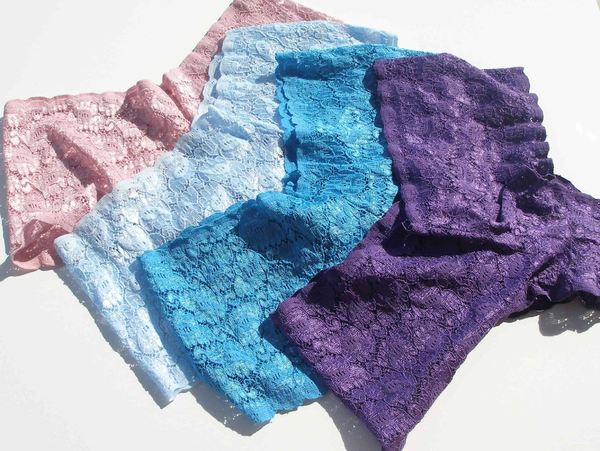 How to Sew a Bra
When sewing lingerie, it can be very difficult to learn how to sew a bra. This particular type of lingerie is very complicated. This is why this list focuses on how to fix a bra you already own. Whether the bra has never fit quite right or the strap broke, these how to sew bra ideas will help you make a flawed bra your favorite undergarment.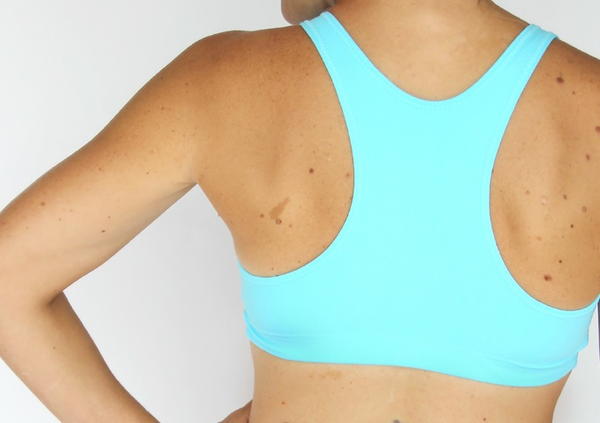 How to Make Your Own Lingerie: DIY Tank Tops, Camisoles, and More
In addition to the typical DIY underwear and how to sew bra tutorials, sewing your own lingerie includes other important pieces, as well. Many of us do not just wear bras or undies but need camisoles or tanks under certain outfits to make sure we are entirely covered and to smooth out lines to streamline your fit.

That is why the following free sewing patterns are included in our guide. Learn how to make a tank top to wear with that brand new bra and you will feel incredibly comfy. Find bodysuits and bra and lingerie refashions you'll love, too.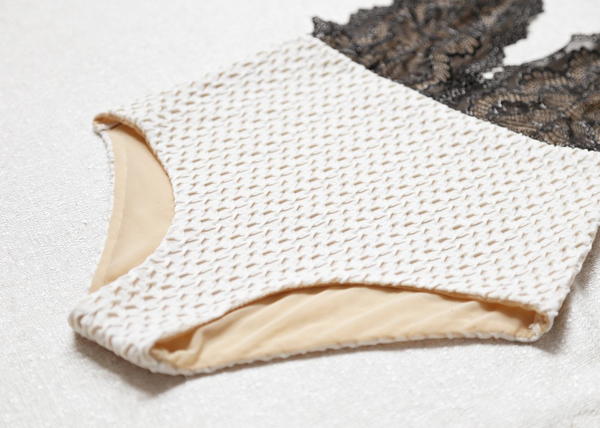 Suggested Reading List
Now that you have learned how to make your own lingerie, you can feel comfortable all of the time. No longer do you need to deal with a sagging bra or elastic in a pair of underwear that cuts into your skin all day. There is nothing more attractive than someone who is comfortable in their own skin (and undergarments)!

If you're nervous about diving right in with lingerie construction, then be sure to check out one of these excellent books on how to sew lingerie. They're the perfect place to find your sewing inspiration!
Demystifying Bra Fitting and Construction by Norma Loehr
 
The Anatomy of the Bra by Laurie von Jonsson
 
The Secrets of Sewing Lingerie by Katherine Sheers and Laura Stanford
 
Lingerie Design: A Complete Course by Pamela Powell
 
Bare Essentials: Bras - Construction and Pattern Drafting for Lingerie Design by Jennifer Lynne Matthews-Fairbanks
Plus, be sure to follow some of our favorite lingerie sewing bloggers on social media! They're a great resource for how to make and where to buy lingerie.
Your Recently Viewed Projects