Types of Elastic & How to Sew Elastic
Sewing with elastic can seem intimidating but it's not! Learn about the different types of elastic and how to use them with our sewing guide for beginners!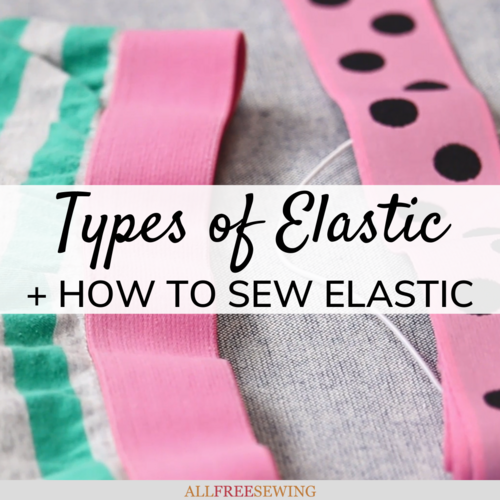 When it comes to sewing with stretch, how do you choose the correct types of elastic? Learn all about the various types of elastic for sewing and how they can be used in different projects that you may want to create.

Don't be stuck staring at a wall of elastic for hours trying to figure out which one is the right one! Simply watch this how-to video and our tip tutorial and learn everything you need to know about sewing with elastic.

Besides showing you several types of elastic, Angel Peterson will also walk you through some basic tools and principles you need to know when working with them. Elastic is very common, especially in children's and casual wear. If you sew, you need to know how to use this material!

It's an easy way to finish off a cuff or waistline. If you know the basics of sewing with elastic, it's really easy to work with.

From defining what sewing elastic is to explaining the different types of elastic that sewists use, our guide on the unique types of elastic and how to sew elastic is perfect for beginner sewists.

If you're new to sewing, chances are you've probably heard of elastic and know that it's often used for waistbands and similar stretchy projects, but you may not know how to use elastic.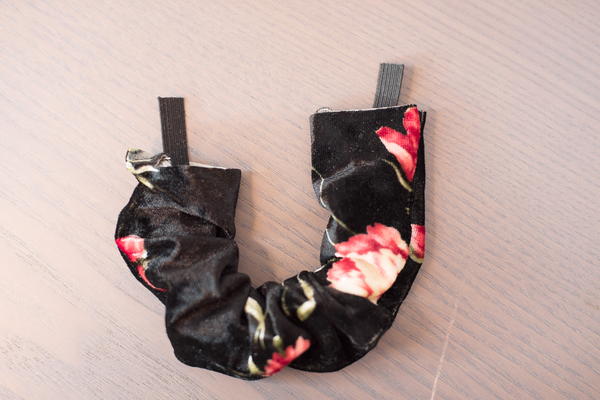 Sewing Elastic
In our video and written info below, we've covered everything you need to know about elastic in our crash course on sewing so that you can make a comfortable waistband or add shirring with confidence.

And if you aren't sure how to add elastic to a project, then don't worry, because we've included a list of tools that make inserting elastic into a sewing project a total breeze.

Want to put your skills to the test? If you're looking for easy sewing projects that let you show off your elastic skills, then don't miss our list of beginner sewing projects included at the end of our article.

Design comfortable and stretchy clothing for yourself and your family by following our guide for sewing elastic to fabric and other tips for working with this material.
 
What is Elastic?
Even if you've just begun sewing, you probably have seen elastic or know that it's commonly used in waistbands and other sewing projects that require the ability to stretch. But what actually is elastic? 

According to the article "Types of Elastic for Sewing: A Quick Guide" by Beth Galvin,

"It is a narrow fabric that stretches due to its composition. Rubber or spandex cores are wrapped in a fiber such as polyester, nylon or cotton and then woven, knitted or braided to create the elastic."

The rubber core of sewing elastic allows the garment to spring back into shape after multiple wears, helping to lengthen the life of the clothing.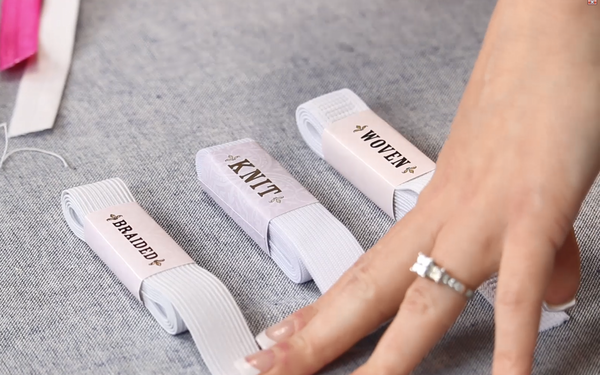 It's important to remember that only recently was elastic used in mass-produced clothing. Although English inventor Thomas Hancock is often credited with inventing elastic, when he patented elastic fastenings for gloves and suspenders in 1820, elastic as we know it wasn't mass produced until after the 1920s.

Not only does elastic help clothing retain its shape, but elastic waistbands are also a time-saving alternative to the button-covered clothing of pre-WWI. When you imagine the clothing of the Victorian and Edwardian era, it's easy to see the advantages of elastic over numerous buttons and ties.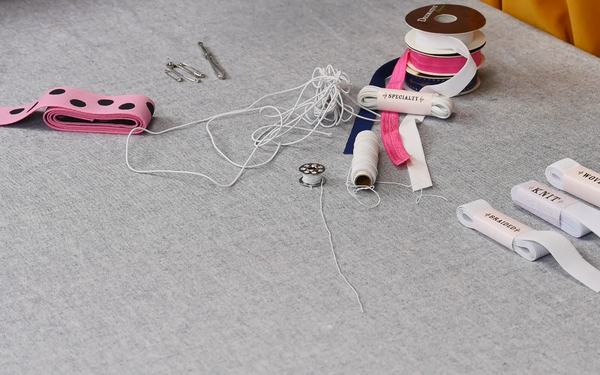 Types of Elastic Guide Video with Angel Peterson
Are you a visual learner? Then you'll love this video on different types of elastic from blogger Angel Peterson! Follow along with Angel's video to learn about the different types of elastic most commonly used in sewing.

Angel also discusses which type of elastic works best with certain sewing projects and discusses a few tools that new sewists need when working with elastic.
 
Common Types of Elastic Used in Sewing
There are numerous types of elastic available to sewists, with each having its own use and benefits. Some types of elastic, such as knit elastic are easier to sew with as opposed to braided elastic; others like elastic thread are good for shirring projects while other elastics are great for decorative projects, like hair bows.

Our guide to elastics breaks down each common type of elastic used in sewing and discusses the benefits of sewing with each type. With our sewing guide for beginners, you won't have to worry about becoming overwhelmed on your next trip to the fabric store.

Braided Elastic - Ideal for Swimsuits and Inside Casings

Braided elastic is one of the most common types of elastic available to sewists. This form of sewing elastic tends to shrink when stretched, meaning it shouldn't be directly against your skin. Braided elastic cannot be sewn through and needs a casing, meaning it's not as comfortable as other types of elastic. 

- When pulled, it shrinks in width.
- Not as comfortable as other elastics.
- You can't sew through it.
- It needs a casing (covering).
- Braided elastic is ideal for projects with casings, such as inside sleeve hems or swimsuits.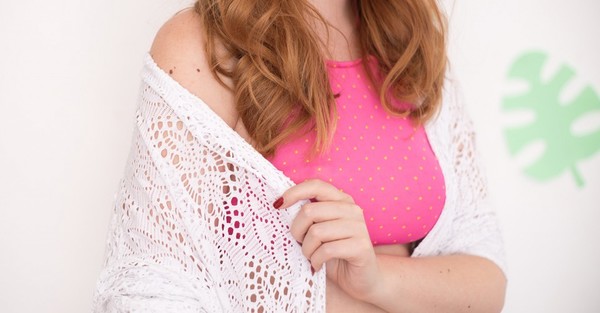 Knit Elastic - Ideal for General Clothing

Knit elastic is the most common type of elastic used for sewing clothing. When stretched, knit elastic remains the same width and can be sewn through without becoming damaged.

This type of elastic is also soft against the skin and can be inserted into casings or used directly with fabric, such as with pajama pants. This type of elastic works best with lightweight fabric.

When in doubt, go with knit elastic! As you can see with the bullets below, it's recommended for clothing because doesn't change shape when stretched and it's soft and comfy. Take a look at the other properties:

- When pulled, it stays the same width.
- It can be sewn through.
- It is comfortable and soft.
- Recommended for most clothing.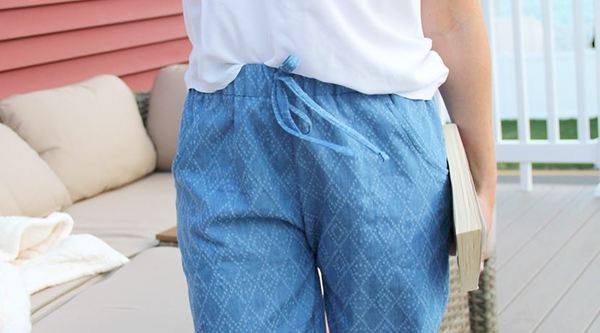 Woven Elastic - Ideal for Home Decor Projects and Bags

Woven elastic, like knit elastic, does not shrink when stretched, although it is stiffer than knit elastic. While woven elastic can be sewn with, it is typically not comfortable to wear against the skin and is often used for bags or home decor sewing projects, like furniture coverings. Woven elastic is stronger than braided or knit elastic, and is ideal for heavier fabrics:

- When pulled, it stays the same width.
- It can be sewn through.
- It is stiffer than knit elastic.
- Recommended for bags and other utilitarian projects.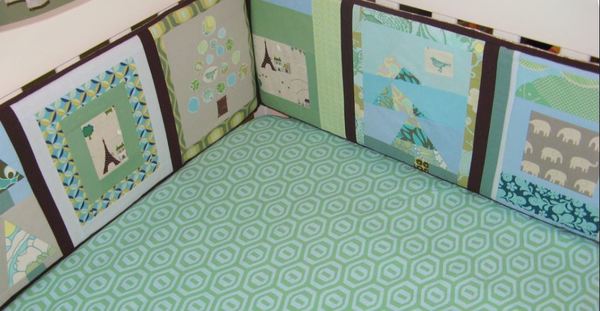 Specialty Elastics
Elastic Thread - Ideal for Shirring Fabric

Elastic thread is wound on a bobbin by hand and is most commonly used for shirring, a form of gathering fabric. Elastic thread can also be used to give clothing items, like scarves, additional texture. 

Fold-Over Elastic - Ideal for Undergarments, Athletic Wear, and Accessories

Fold-over elastic is ideal for finishing stretch fabrics and can be used for underwear and athletic wear, as well as accessories like headbands. Fold-over elastic doesn't fray and has excellent stretch, and often comes in a variety of prints and colors.

Lingerie Elastic - Ideal for Lingerie

Lingerie elastic is used to sew lingerie. It is typically a form of knit elastic and is designed to feel comfortable against the skin. Some lingerie designers also use stretch lace as a form of elastic.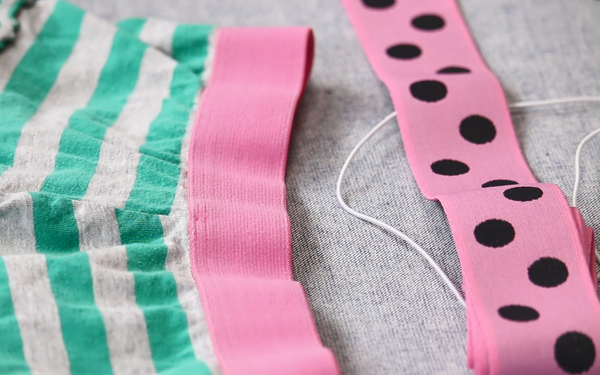 Tools for Using Elastic
When it comes to sewing elastic or with elastic, there are a few handy tools for sewists available. For general sewing projects involving elastic, a ball point needle is often used, although this can vary depending on the type of fabric and elastic used. 

When inserting elastic into casings and pulling them through, there are two methods often used. The easiest and most budget-friendly option is to use safety pins to pull the elastic through casings. You can also purchase tools designed to pull the elastic through casings, such as bodkins or elastic threaders.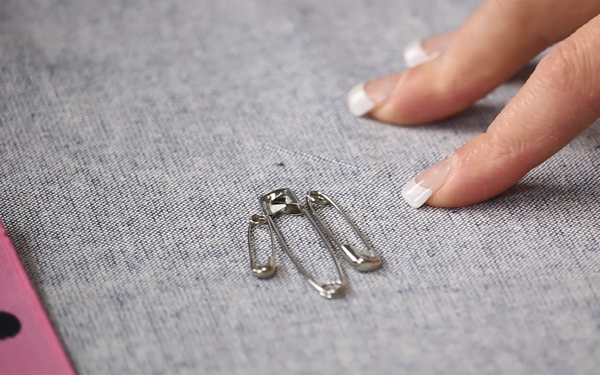 Beginner Sewing Projects Using Elastic
If you're ready to start sewing with elastic, don't miss this list of easy sewing projects for beginners. They're quick and simple sewing patterns that are perfect for practicing how to sew with elastic!
Easy Elastic Bracelet - shown below!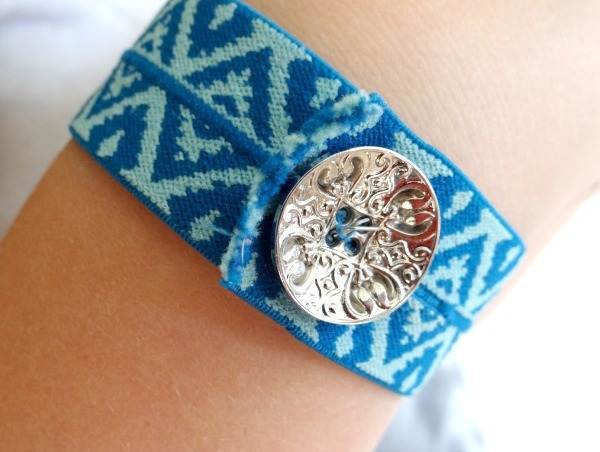 Recommended Further Reading on Basic Sewing
If you've conquered how to sew on elastics and with elastics but are still searching for some tips and sewing tricks for beginners, be sure to check out the following recommended reading! These books are a great jumping off point to explore the world of sewing even further.
Sewing Made Simple: The Definitive Guide to Hand and Machine Sewing by Tessa Evelegh
 
Fabrics A-to-Z: The Essential Guide to Choosing and Using Fabric for Sewing by Dana Willard
 
Complete Guide to Sewing: Step-By-Step Techniques for Making Clothes and Home Furnishings by the Editors of Reader's Digest
 
The Sewing Book: An Encyclopedic Resource of Step-by-Step Techniques by Alison Smith
 
Sewing Basics: Creating a Stylish Wardrobe with Step-by-Step Tech by Pat Moyes
 
Your Recently Viewed Projects