How to Stop Fraying on Fabric
Learn how to stop cut fabric from fraying, and you'll finally have a sewing project that looks as if it was professionally designed!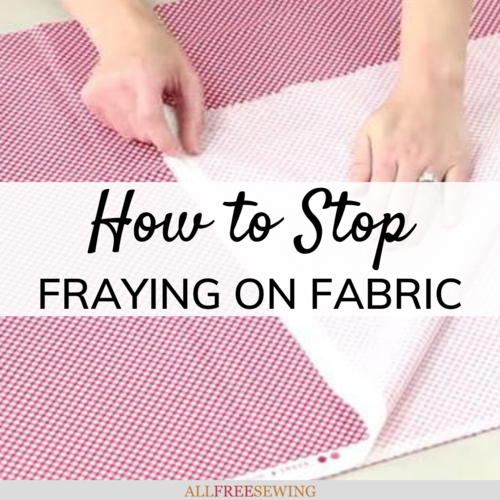 Few things can be as frustrating to sewists than an unruly frayed edge. When you're trying to make a professional-level piece, complete with clean edges and threadless seams, the last thing you want is an explosion of threads sprouting from the ends of your freshly cut fabric.

However, sometimes frayed edges are inescapable. Especially on sheer or lightweight fabrics, fraying can make you want to pull your hair out and yell, "How on earth can I keep raw edges from fraying?!"

Well, your hair is in luck, because this simple guide will show you how to keep fabric from fraying using a wide array of fabric-specific fraying fabric techniques! The key to understanding how to stop fraying on fabric comes with a few simple steps, but there is more than one way to prevent those strings from forming or pulling out more.

Whether you want to stop frayed edges in their tracks with fabric sealant or sew it into submission with a clever French seam, these solutions are something every sewist should know.

You'll never have to throw out unseemly fabrics because of their edges again, nor will you have to avoid fraying-prone fabrics out of fear. This collection of solutions will make your sewing unstoppable.

Sign Up For More Free Patterns >>>
 
With this article, you will learn even more tips and suggestions for exactly what to look for and do before washing in order to prevent any issues with fabric coming apart.

>>> How to Pre Wash Fabric Without Fraying
What is Fraying on Fabric?
Fraying occurs when a fabric is cut and the threads that make up the fabric begin to unravel. The speed and extent to which a fabric frays depends upon many factors, including the tightness of the fabric's weave, how much wear the fabric endures on a day-to-day basis, and the age of the fabric.

Fraying is often worse on sheer or lightweight fabrics for this reason. Though fraying may be desirable, as with many pairs of denim jeans, it may also be considered a nuisance to sewists trying to get a clean edge on their fabric.
 
How to Keep Raw Fabric Edges From Fraying
To many, a frayed edge may seem like the end of the world. However, there are numerous ways to keep pesky frayed edges from ruining your sewing projects! With solutions specifically designed for various skill levels and fabric types, this ingenious list will transform the way you sew forever.
 
Fixing Frayed Edges With Stitches
What stitch can you use to stop fraying? There are actually quite a few! Take a look below to see which you might want to use for your next project.
Use an overcast stitch, either by hand or by sewing machine, which loops the thread over the edge of the fabric to prevent unraveling. This technique works best on thicker fabrics.
 
Create a French seam with your fabrics by sewing the edges together, wrong sides facing one another, and then pressing the seam. Then flip the fabric so that the right sides face together, and sew just outside of the original seam. For a more detailed French seam tutorial, click here.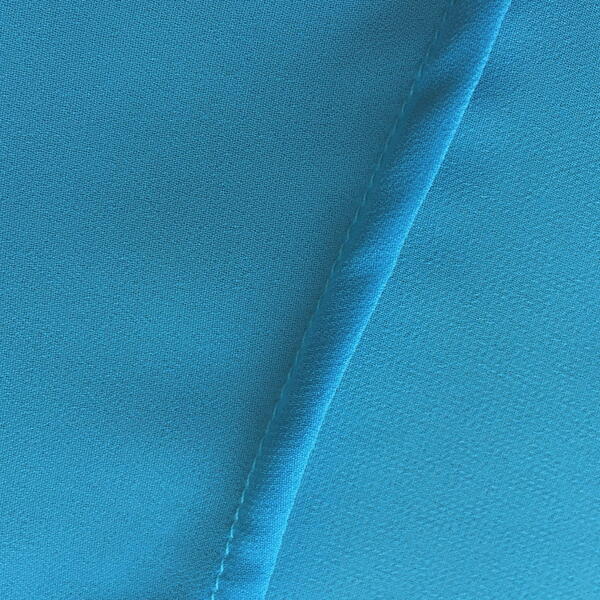 Sew a zig-zag stitch along the edge of your fabrics. This technique works best on cotton fabrics. For more information about the zig-zag stitch, click here (and scroll down to the appropriate stitch).
 
Use a serger while sewing. A serger is a specialized sewing machine that encases a seam with thread and cuts off excess fabric at the same time. To learn more about what a serger is and how to operate one, check out our easy guide, What is a Serger?
 
Cutting, Ironing, and Gluing: Other Solutions to Fraying Fabric
Don't want to sew? There are several solutions to how to finish off a fabric edge without sewing. Take a look below and see your options.
According to Dixi in her Treasurie article, How to Keep Fabric from Fraying - Top 10 TIPS, "[t]wo raw edges sandwiched into a strip of bias tape is also acceptable but inclined to be bulky. It can work well for hems and other tricky edges and is commonly used in jacket construction." Learn more with our article, What is Bias Tape?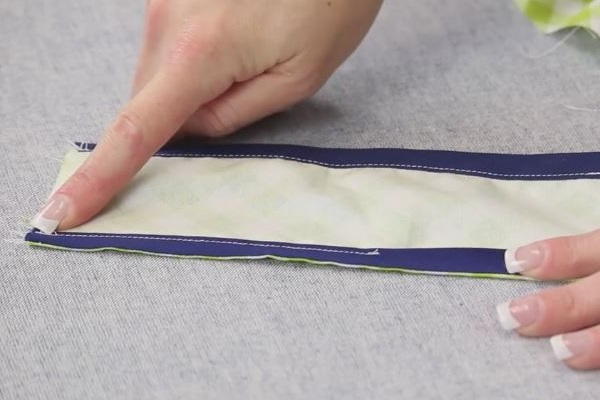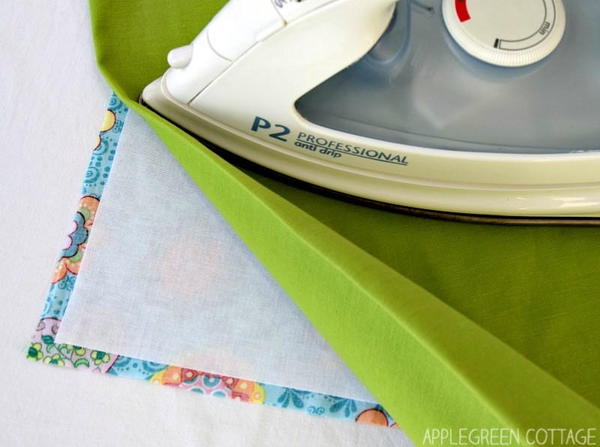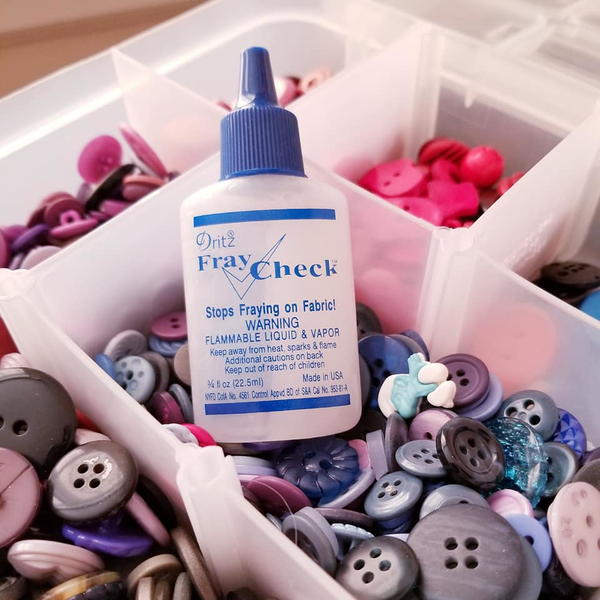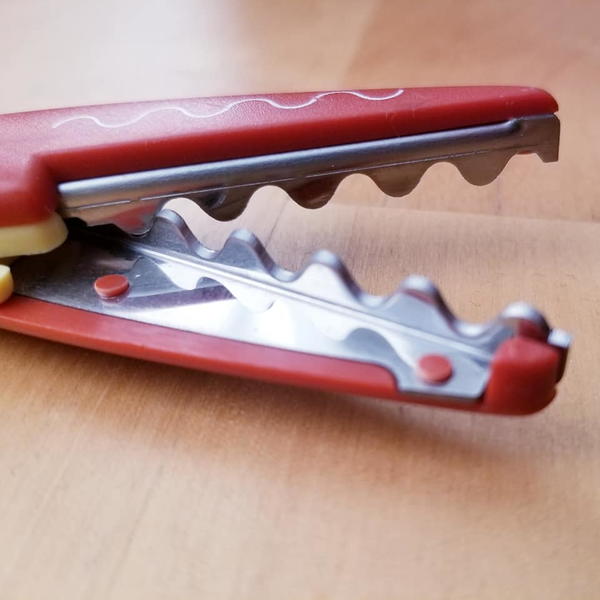 Free projects, giveaways, exclusive partner offers, and more straight to your inbox!
Tags / Related Topics
Your Recently Viewed Projects
Images from other crafters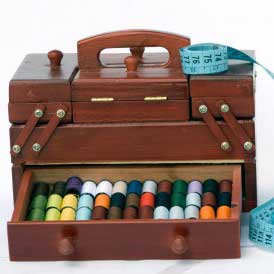 Something worth saving?
SAVE all your favorite patterns
ADD personal notes
QUICKLY reference your patterns