Sewing Tools and Equipment Must-Haves
Learn all about sewing tools and their uses with this page of all the must-have equipment, especially for beginners!
By:
Kristen Auletto and Krista Childers, Editors, AllFreeSewing.com
Updated September 14, 2020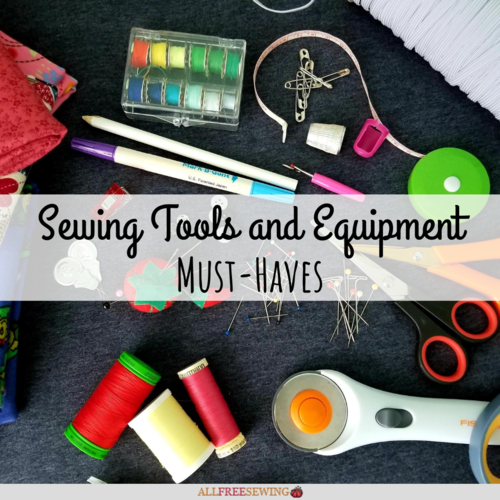 If you are a beginner sewist, you might be confused as you peruse the list of required materials or sewing tools needed to complete a project.

Sure, you're familiar with needles, pins, and thread, but when you get beyond the basics, it gets a little bewildering.

Even if you're an experienced sewist, you might not be familiar with every sewing tool and term.

This page, Sewing Tools and Equipment Must-Haves, will help you learn about all the basic sewing tools and their uses.

These sewing tools are essential for most easy sewing projects, so it is important to know what exactly they can do and how to use them.

We're also linking to many of our most helpful and popular resources so that you can learn more about what tools you might need or want to use.

Get the latest free sewing patterns and tutorials by signing up for our Sewing It Up newsletter!
Take a look below and find our sewing equipment list with pictures to see what you'll be looking for when you're at the craft store or shopping for supplies online.

Beginner sewists and quilters might not need all of these tools and supplies to sew but as you start following projects, tutorials, and patterns, you'll start to see what you might need in the future.
 
As you might have guessed, in order to learn how to start sewing, there is a lot you need to know before you get going. This guide, How to Start Sewing, has you covered with some beginner tutorials, ideas, projects, and more.

Check it out here >>> How to Start Sewing: Basics and Resources
Must-Have Sewing Tools and Equipment
Needle and thread: The most essential of all! Hand sewing needles (along with machine sewing needles) vary, so you'll need a variety or choose what to buy by project. You can learn about needles with our guide, 17 Types of Sewing Needles (and Their Uses!).

Learn about thread with our guide, What Types of Thread to Use. Here's a quick visual that you can download on the thread page: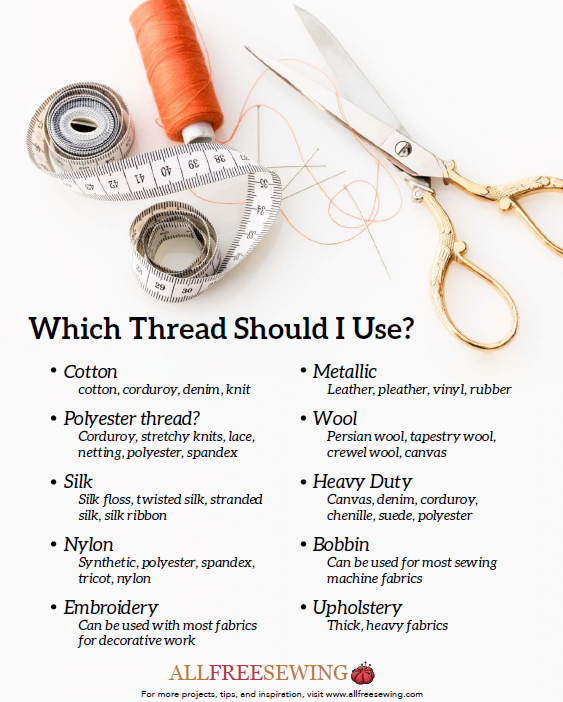 Fabric: You'll need something to sew! Whether it's cotton, leather, denim, or felt, it's good to have a few different types around. Again, this depends on your project, so don't buy without planning first. You can learn more about types of fabric with our guide, Types of Fabric.

Sewing machine: This is technically optional because if you are only interested in hand sewing, a sewing machine is not needed. However, sewing machines make any projects go faster and there is precision in the mechanical sewing that is difficult to reproduce by hand. They also range in price and available functions. It's up to you, but here are a few guides to help you decide:
Plus, enter for your chance to win our National Sewing Month grand prize giveaway: a 
Mega Handi Quilter HQ Stitch 710 Machine
!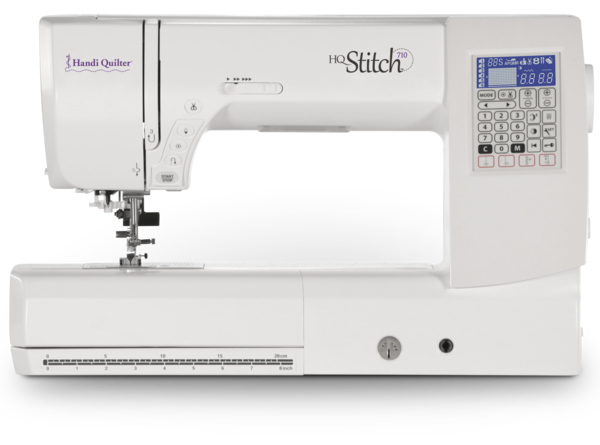 Fabric shears: Fabric shears are scissors that you must use exclusively for cutting your fabric. You should never use these shears for cutting paper or any other material, as they can become dull and damaging to fabrics (which is why it's a good idea to purchase a non-fabric pair for other needs). Make sure to pick out a pair of scissors that are comfortable to hold, especially if you plan to do a lot of sewing. Also, learn how to sharpen your scissors correctly to keep them in good shape.
 
Pinking shears: Pinking shears are scissors with a zigzag edge, which can help you make decorative cuts and patterns. They are also great for cutting fabrics that fray or unravel easily.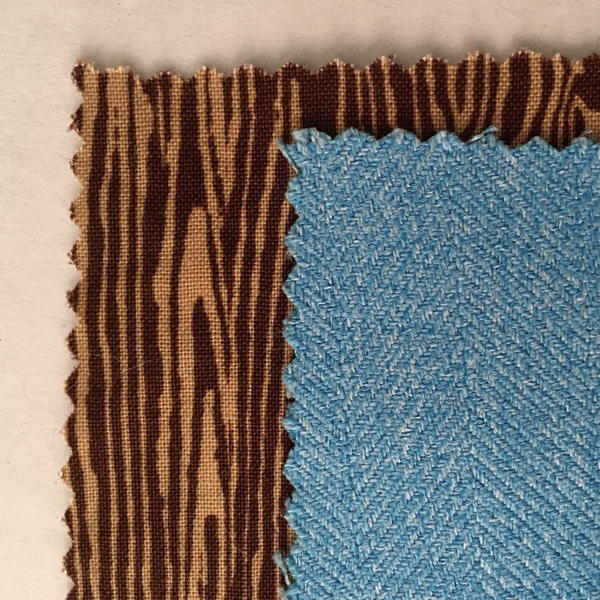 Rotary cutter: A rotary cutter is another sewing tool used to cut fabric. It consists of a round blade that cuts fabric by rotating as it is rolled along fabric. Rotary cutters are great for cutting several layers of fabric and for creating rounded edges of patterns. It is important to keep your blade sharp so you don't damage your fabrics. Read our guide, How to Use a Rotary Cutter and Mat!
 
Self-healing cutting mat: If you are using a rotary cutter, a self-healing mat is a must-have sewing tool so that you don't damage your work surface. Any nicks or dents in a self-healing mat will not be permanent. The mat will also keep your fabric from slipping and protect your blade from becoming dull.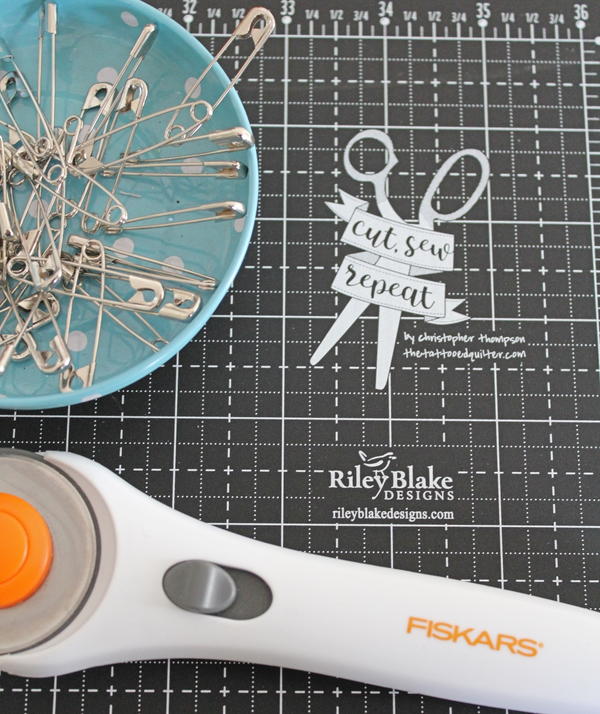 Iron: Measuring or sewing non-pressed fabric is a no-no, so make sure you have an iron.

Pins, clips, and pattern weights: Keep everything in its place with pins. There are several different types of pins (learn more about that soon for National Sewing Month!) and all have their uses. If you don't want to pin anything, clips or pattern weights are fantastic alternatives. Again, you'll learn about pattern weights soon for our 2020 promotion! Below, there's an assortment of popular pins used in sewing, like ball head pins of different sizes.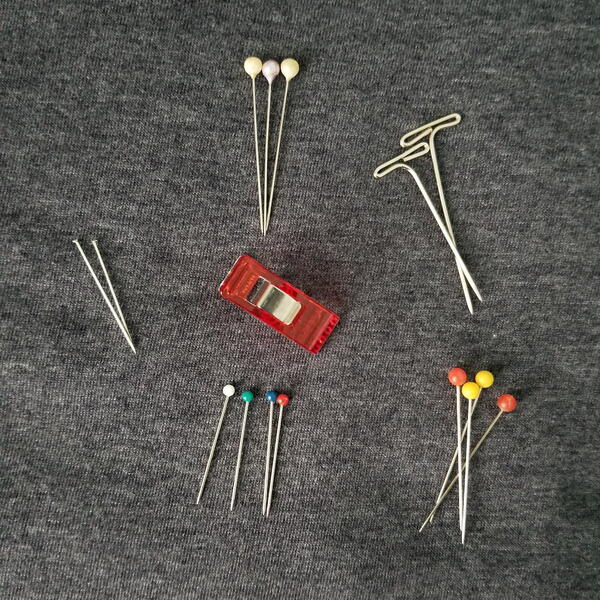 Sewing chair and table: Having a workplace that will not leave you uncomfortable or fatigued is incredibly important for success in sewing. Make sure you have a comfy sewing chair and a large, sturdy table. Want more tips for your sewing room? Read our guide, How to Organize a Small Sewing Room.

Seam ripper: Of all the sewing tools and equipment, a seam ripper might be the most necessary.  A seam ripper is a little metal device that helps you pull out stitches without damaging your sewing projects. Even the most experienced sewists make mistakes, so make sure your seam ripper is handy to help you unpick stitches and resew a seam. With a good seam ripper, you'll save yourself so much trouble and frustration.

Measuring devices: You will want a flexible tape measure, which can be used to measure bodies or curved items. You will also want a ruler. Clear quilting/sewing rulers are so helpful. Many cutting mats include measurements as well, but having multiple ways to determine exact sizing is essential!
 
Seam gauge: Shown below! A seam gauge is a ruler used to measure small areas when sewing. It is useful for maintaining accuracy when sewing hems, making alternations, and completing other hand sewing projects. Making exact measurements is important to creating quality sewing projects.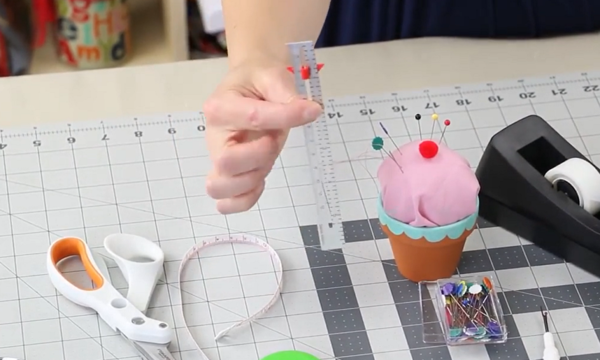 Additional Helpful Tools and Equipment
Tape: Regular Scotch tape is used to piece together paper patterns, washi tape is great for easily-removable temporary markers on paper, fabric, your table, or machine. Bias tape is used in adding trim to many sewing projects.

Interfacing: Shown below! Fusible interfacing and other types of interfacing are sure to come in handy. Some are great for no-sew and others can be used for sewing. Learn more with our guide, What Is Fusible Interfacing Used For?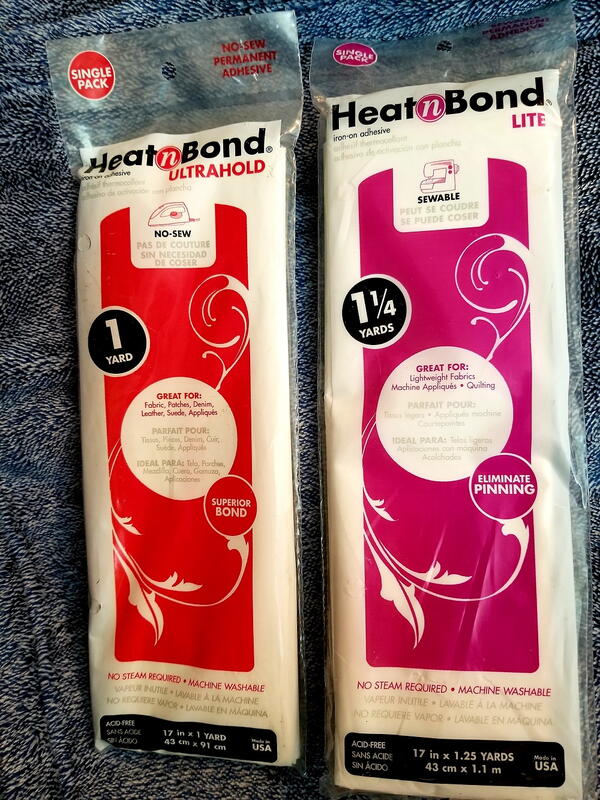 Needle threader: Some sewists don't need to use a threader but many of us find it easy and much faster when threading small-eyed needles. Learn how to use them by reading our tutorial, How to Use a Needle Threader.

Pincushions: These will help keep your pins in place. You can buy or make your own pincushions to keep on your table and pins at the ready when needed.

Water or air soluble pen or marking pencil: Mark your measurements with water or air soluble pen that won't leave permanent marks. You can also use a fabric pencil or chalk that washes off easily. Make sure you don't use these utensils on easily watermarked fabrics, such as silk. The image below shows a white fabric pencil along with a dual-sided pen that has purple disappearing ink on one side and blue water-soluble ink.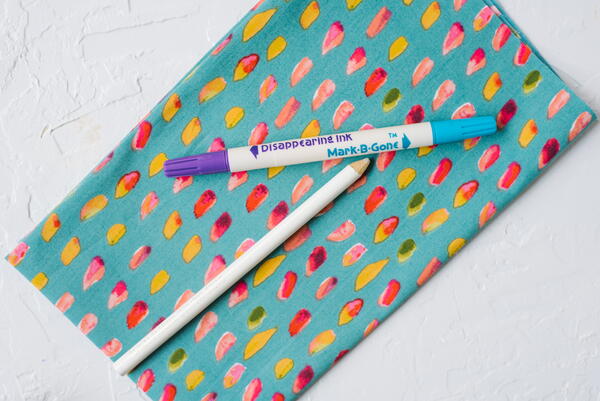 Must-Have Quilting Tools
Our friends at FaveQuilts have the perfect list of tools for quilters. Read 13+ Must-Have Quilting Tools and learn about the crossover tools and what else you might need for quilting. Plus, download their quilting tools and supply list (shown in part below - click to download the full infographics).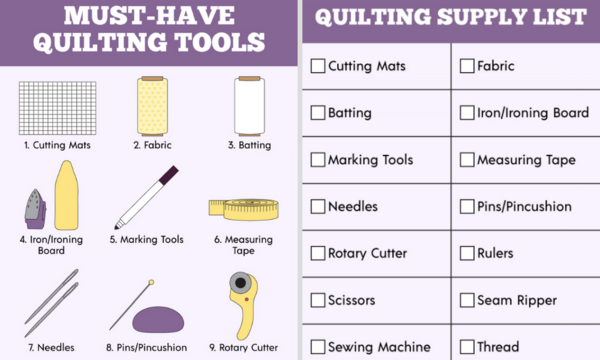 How to Start Sewing Checklist
Our blog, Seams and Scissors, has a helpful How to Start Sewing Checklist (shown in part below - click to download the full infographic) so that you don't forget to prep everything before getting started. Check it out and get more info here.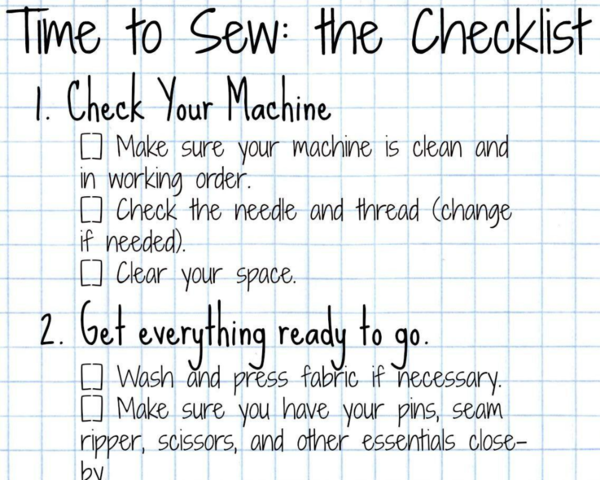 Find this article and everything else shared during National Sewing Month this year by checking out our main page.

>>> National Sewing Month 2020
Free projects, giveaways, exclusive partner offers, and more straight to your inbox!
Tags / Related Topics
Your Recently Viewed Projects
Images from other crafters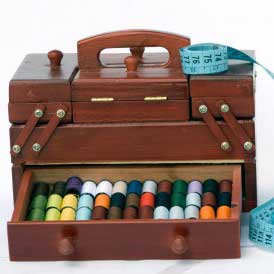 Something worth saving?
SAVE all your favorite patterns
ADD personal notes
QUICKLY reference your patterns