What Are Sewing Notions? Every Sewing Essential You Need
Learn the definition of sewing notions and explore our list of sewing notions every sewist should have.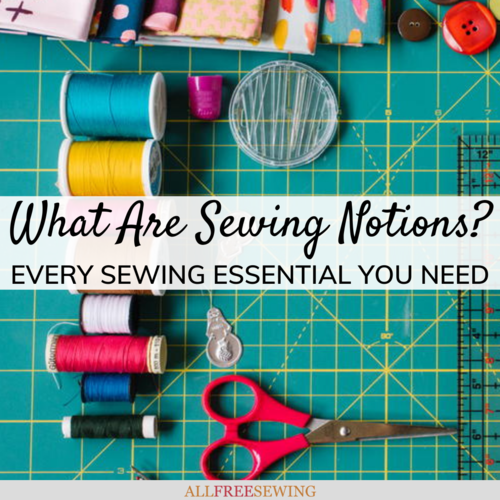 First: What is the Sewing Notions Definition?
Before going into detail about what you need for sewing, let's go over the definition of sewing notions: This phrase generally refers to the small instruments and accessories used to complete sewing projects, and they include a wide range of materials, tools, and embellishments.

This includes basic sewing supplies, such as needles, thread, and pins. They also include cutting, marking, measuring, and pressing tools.

It also refers to the accessories attached to the sewing project, either for decoration or function, such as fasteners, trims, and tapes. Almost anything that helps you complete a sewing project can be regarded as a sewing notion.

Now that you have a general idea of what sewing notions are, below is a comprehensive list of items grouped into major sewing categories. Many of these categories are identified in an article from The Sewing Partner, Sewing Notions And Supplies. This list will help you flesh out your conception of sewing notions so that you can identify each of your tools!

Sign Up For More Free Patterns >>>           
Basic Sewing Tools
These sewing notions are the basics you need to complete any beginner-level sewing project. They can often be found in a travel sewing kit.
Needles: small, sharp metal pieces with a hole in one end. These tools are used to pull thread through fabric. Learn more with our page, Sewing Needle Types.
 
Thread: a long, thin strand of fibers, like cotton or wool. Learn more with our page, What Types of Thread to Use: A Sewing Guide.
 
Pins: small, sharp metal pieces with a bulb attached to one side. These instruments are used to keep fabrics in place before they are permanently attached.
 
Pincushions: small pillows used to hold pins when not in use.
 
Thimbles: a metal or plastic piece that is placed over a finger to protect it from being stuck with a needle while pressing it into fabric.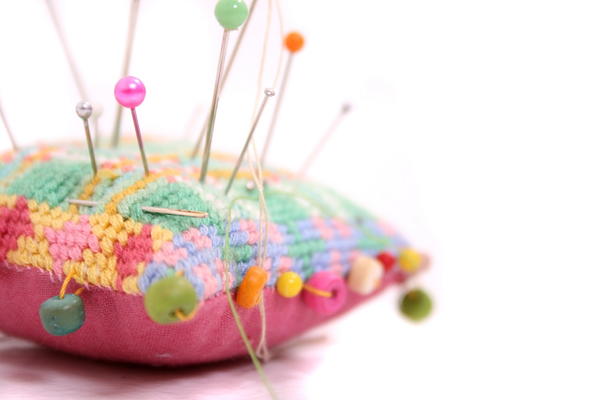 What is a thimble and how do you use thimbles? Learn everything you need to know here: How to Use a Thimble
Fasteners and Closures
When you want your sewing project to open and close, you need some extra accessories to make it happen! For anything from skirts to purses, these fasteners and closures will make sure your project gets a secure fit.
Buttons: small disks sewn onto one piece of fabric that hook into small holes on an opposite piece of fabric. Learn how to sew buttons with our tutorials: How to Sew a One Hole Button and Hand Sewing Buttons Tutorial.
 
Zippers: fastening tools with two rows of interlocking metal parts.
 
Snaps: metal pieces that are attached to two pieces of fabric and are fastened together by pressing one into the other.
 
D-hooks: curved metal rings that are used to hold or suspend other pieces.
 
Swivel hooks: metal clasps that have an opening and closing mechanism similar to a mini-lever.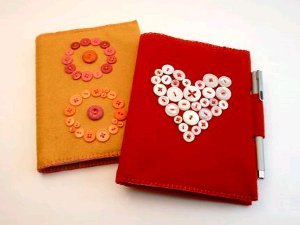 Cutting Tools
Whether you're cutting sheets of fabric, snipping runaway thread, or shearing off superfluous trim, you'll need some sharp tools to get the job done. The following cutting tools come in different shapes, sizes, and styles so that you get the perfect clip every time.
Scissors: multipurpose tools with two blades operated by finger-inserted handles.
 
Shears: tools similar to scissors, except that a.) the handles are two different sizes to accommodate different numbers of fingers and b.) shears are usually intended for a specific material or purpose.
 
Thread clippers: small tools used to snip off extra thread. These tools have two blades and often only one hole for a thumb insert.
 
Pinking shears: shears with a serrated blade. These tools cut zig-zags in fabric to protect against fraying.
 
Embroidery scissors: small scissors with two circular finger handles and pointed edges to their blades.
 
Seam rippers: used to rip stitches. This long, thin tool is held in one hand and has one forked end.
 
Rotary cutter and mat: a sharp disk that is attached to a handle and rolled over both fabric and a cutting mat to cut straight lines in fabric. Learn more with our page, How to Use a Rotary Cutter and Mat.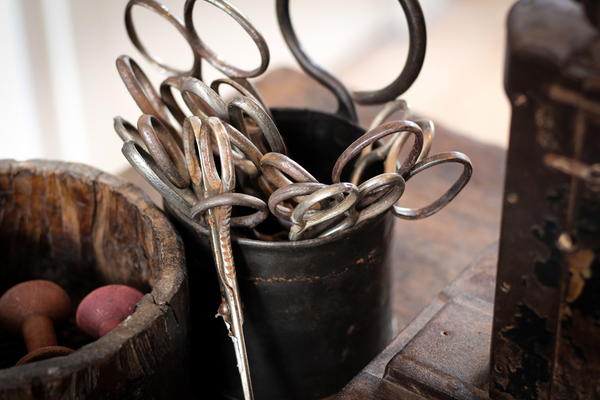 Want to use a specialized sharpening tool? No problem! Sharpening stones and scissor sharpeners will make your fabric cutting just as breezy, and you can reuse them whenever your blades need a pick-me-up. Learn how here: How to Sharpen Sewing Scissors
Trims and Tapes
Trims and tapes ensure that the edges of your sewing project are clean and aesthetically pleasing. Oftentimes they'll come in decorative designs so that you can add some textured flair to your sewing project.
Ric-rac: flat, sometimes zig-zagged and braided trim used often to finish a pattern's edge.
 
Bias tape: strips of fabric often used to add trim to a sewing project.
 
Hem tape: iron- or sew-on on strips used to cleanly hem a sewing piece.
 
Elastic: strips of fabric that can stretch beyond its natural length when pulled and return to its initial size. It is often used for waistbands in clothing. Learn all about elastic with our page, Sewing 101: How to Sew with Elastic.
 
Cording: plain, braided material similar to piping that is often used to add embellishment to sewing designs.
 
Ribbon: a thin strip of fabric often used for decorative purposes or for tying pieces together.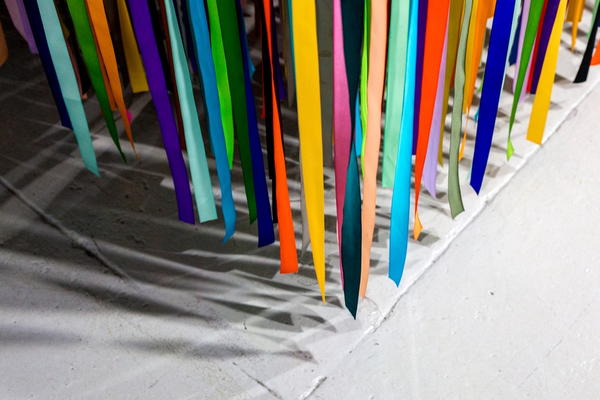 Marking Tools
These special tools ensure that you always know where to sew, snip, and secure your sewing project. Since these marking tools wash off of fabric, they can be used to temporarily show where you want different elements, like cuts and buttons, to appear on your pattern. 
Tailor's chalk: washable chalk used to mark fabric.
 
Tracing wheels: a tool with a serrated blade attached to a handle used to transfer pattern markings onto a piece of fabric.
 
Liquid marking pen: a washable, ink-based marking tool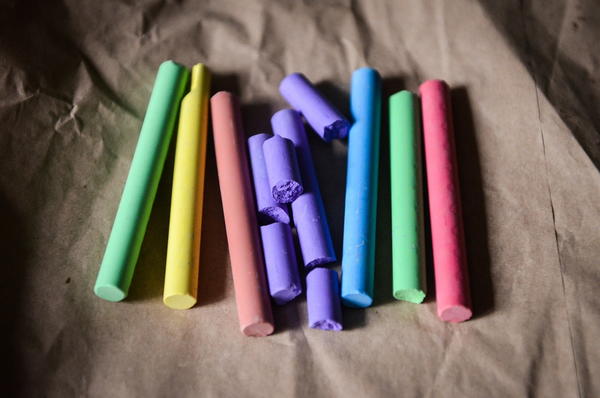 Measuring Tools
If you're sewing a project that requires a snug fit, like a dress or a bed sheet, it's important to know where to cut your fabric, attach embellishments, and sew your hems. These measuring tools ensure that you always know the exact dimensions of your pattern.
Tape measure: thin, flexible tape with measurement markings on it.
 
Sewing gauge: a small, 6'' ruler with a movable marking device attached.
 
Rulers: often hard strips of material marked with measurements.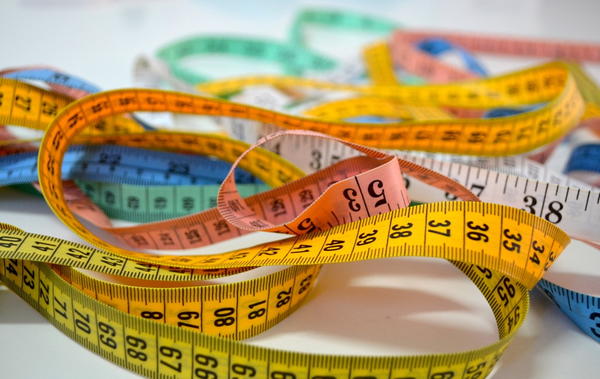 Pressing Tools
Whether you're pressing open a seam or working the crinkles out of fabric to get an accurate measure, pressing tools are an integral part of a sewist's life. These tools help you use heat to eliminate unwanted texture in your fabrics.
Iron: a handheld instrument with a flat, heated bottom. This tool is used to get wrinkles out of fabric.
 
Ironing board: a flat surface on which to use an iron. This space is usually treated or covered so that it is protected against heat.
 
Pressing cloth: a piece of fabric placed between your sewing project and the iron so that the iron does not burn or mark your fabric.
 
Seam roll: a rounded surface that helps to press seams open while ironing.
 
Tailor's ham: an oblong, curved, and stuffed pillow used to help iron contoured fabric patterns.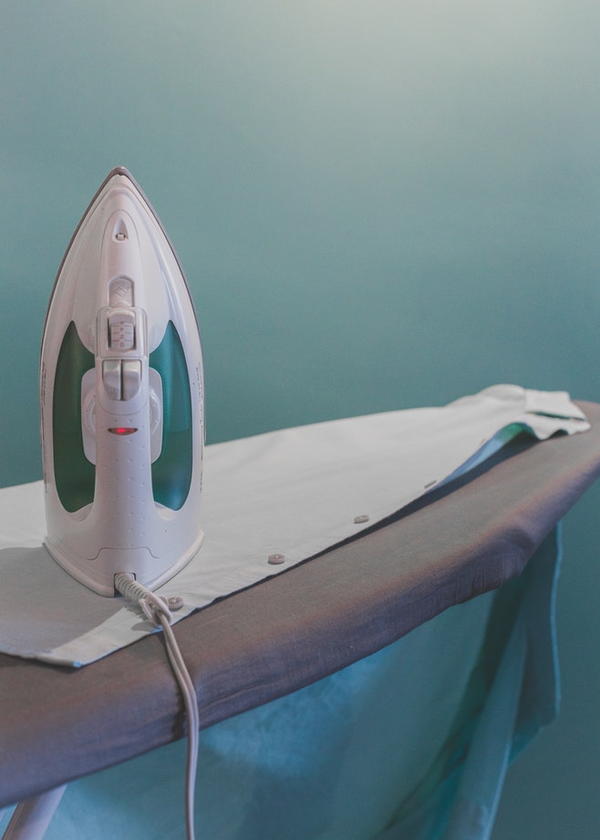 Free projects, giveaways, exclusive partner offers, and more straight to your inbox!
Tags / Related Topics
Your Recently Viewed Projects
Images from other crafters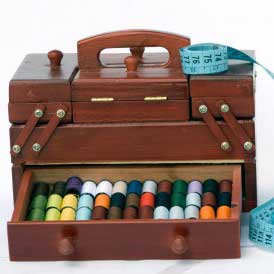 Something worth saving?
SAVE all your favorite patterns
ADD personal notes
QUICKLY reference your patterns