How to Make a Soft Baby Blanket (Video)
Learn how to make a self-binding baby blanket with Shannon cuddle!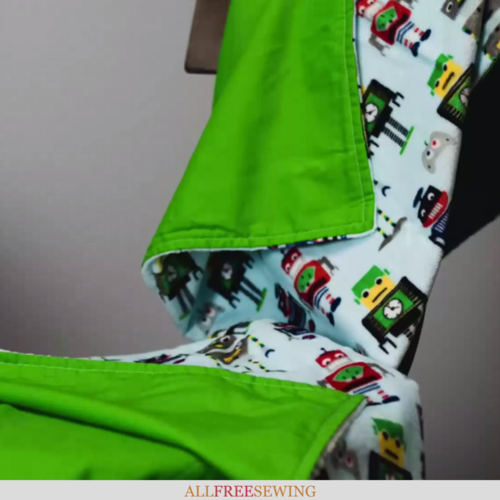 You will not believe how easy it is to make this sewn cuddly DIY blanket. Once you see this video and instructions for How to Make a Soft Baby Blanket Video Tutorial, you will be set for every baby shower.

Not only is this a perfect DIY gift for your children or nieces and nephews; but you can also change the dimensions and make one for yourself!

You will fall in love with this handmade blanket tutorial because you can make it so quickly that it is a great, inexpensive last-minute present.

Plus, who doesn't love a plush cuddly blanket, even better a DIY blanket? This how-to video makes it so easy to understand exactly how to make this sewing project every time! 

For more sewing inspiration, sign up for our newsletter!
               
How to Make a Soft Baby Blanket Video Tutorial
With our video tutorial to help you out, you'll be a pro in no time! If you're a visual learner, then you will love seeing the blanket walkthrough. Click the play button on the box below to watch the video. Then scroll down to read through the written tutorial.
 
Soft Baby Blanket Instructions
Materials List:
Backing fabric
Cuddle or plush fabric
Fabric scissors
Thread

Instructions:
Cut your fabric into 30-inch squares, and line your fabrics up as best as you can.
 
Insert pins every few inches all the way around.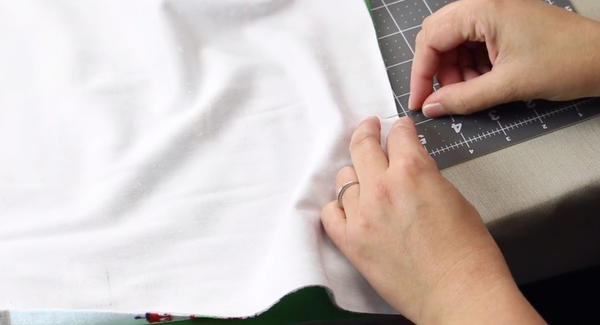 Put the fabric underneath your presser foot and line it up with the edge. 
Tip: DO NOT stitch over your pins. It can really damage your machine. Instead, when you get to the pin, pull it out and continue to stitch.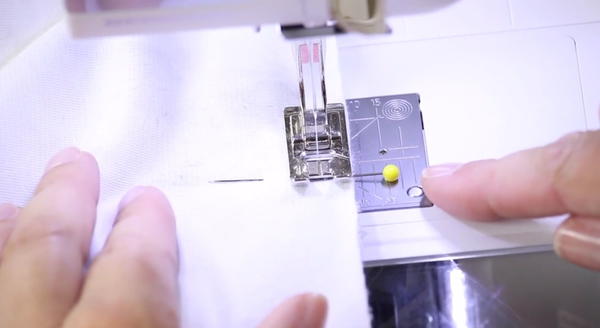 When you get to a corner, stop, put your needle down, put your presser foot up, rotate 90 degrees, put your presser foot back down, and continue.
 
Stitch all the way around with an 8-inch gap for turning, and remember to leave a hole so you can turn your fabric the right way. 
 
Clip your corners a couple of threads away from where you stitched, find the hole you left, put your hand in and pull the blanket out the right way. Remember to poke out your corners.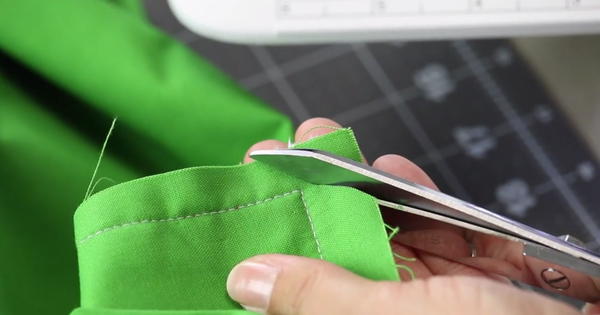 Pin around all the edges one more time as you did before. 
 
Sew all the way around again as you did before, but this time sew over the hole you had previously left.
 
When you reach the end sew back and forth a few times to lock your stitches in place.
 
Tack your quilt down in a couple of places to keep it from ballooning in the wash. To do this fold your blanket in thirds, and then fold it in thirds the other way.
 
Place a pin in the four corners to mark it.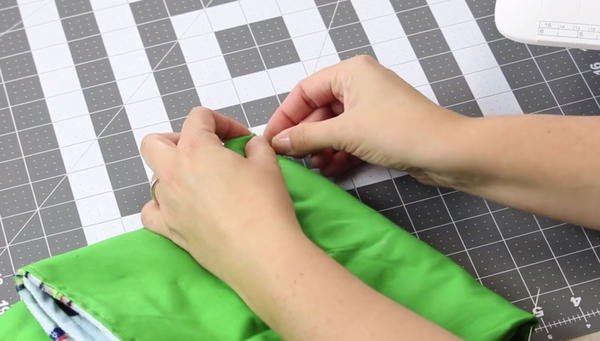 Unfold your blanket, and stitch an X where the four spots you pinned are by pulling out the pin, going forward 1 inch, back one inch, forward to the middle of the line you just made, put your needle down and rotate 90 degrees. Then, repeat the process.
 
Repeat this process for the other pin marks. You're done!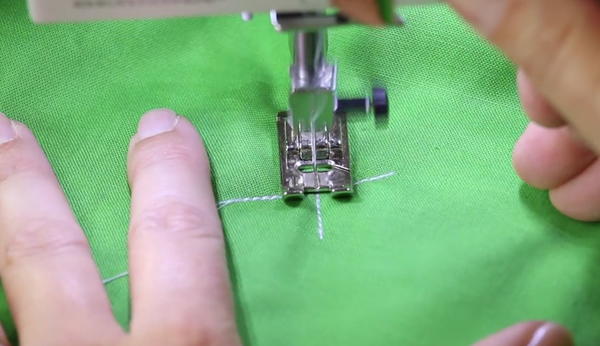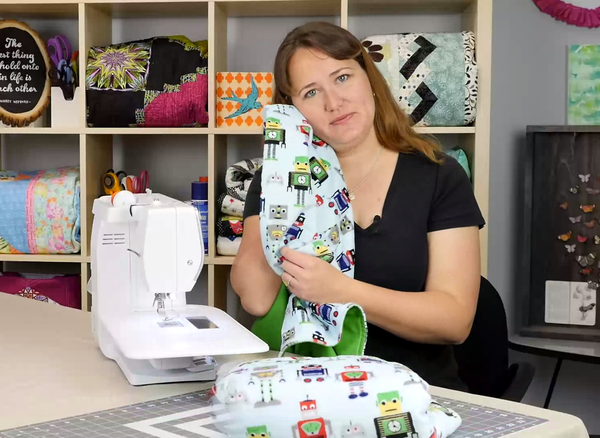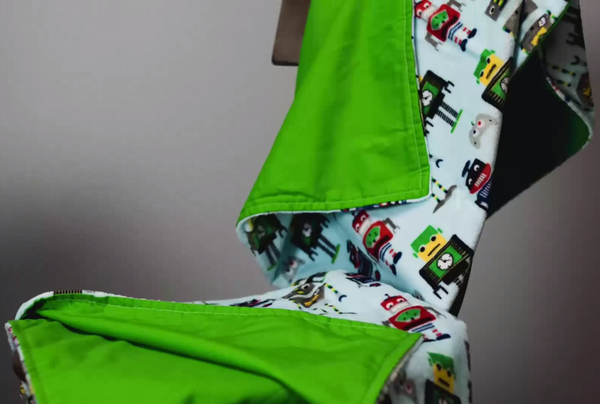 Your Recently Viewed Projects