How to Prevent Clothes From Shrinking
Find out why clothes shrink and how to keep clothes from shrinking, and you'll never throw out a shrunken t-shirt again.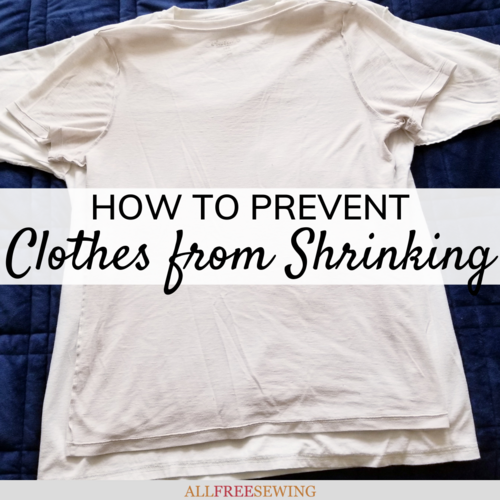 There is nothing more frustrating than pulling out your favorite cotton tee from the dryer and discovering that what once was a hole for your head barely fits over your arm.

With this page, How to Prevent Clothes From Shrinking, you will learn why clothes shrink. More importantly, you will learn how to keep clothes from shrinking in the dryer and washing machine with this simple guide.

How many t-shirts, pairs of sweatpants, and dresses have been lost to the ravaging effects of shrunken laundry? As sewists, since we depend upon precise measurements to successfully complete a sewing project, the fact that fabric shrinks is especially frustrating.

The madness ends here! 

These solutions don't require overhauling your whole laundry process, either. With a few minor adjustments to your washing and drying settings, you can keep yourself from ever having to throw out a shrunken shirt again.

Sign Up For More Free Patterns
Table of Contents
Why Do Clothes Shrink?
According to a Business Insider video by Fernando Marinho and Jessica Orwig, "Here's why clothes shrink in the wash--and how to prevent it," the polymers of fabric fibers are stretched beyond their natural length to make clothes.

Though clothing fibers stay stretched while we wear them, heat from washing machines and dryers releases the stress on these fibers so that they return to their original length, resulting in shrunken clothing. Agitation to the fabric during the washing and drying processes also wears on the fibers, causing them to revert to their shorter length.

However, not all clothes shrink equally. The way clothes react to cleaning methods depends on the type of fiber, the fiber weave, and manufacturing techniques. In other words, many fabrics are predisposed to shrink when exposed to water, heat, and agitation.

Natural fibers—like wool, cotton, and bamboo—are more likely to shrink during washing for several reasons. These fibers are stretchier than man-made fibers—like polyester, acrylic, and nylon—and they absorb more water. These two properties of natural fibers cause them to shrink more than man-made fibers.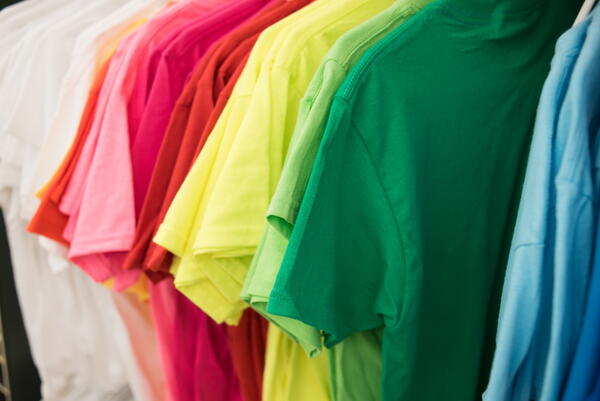 How to Prevent Clothes From Shrinking
Though it may be disheartening to know that cotton and wool are predisposed to shrinking in the wash, never fear! There are countless ways to adapt your laundry technique and stop your clothes from shrinking.

These easy fixes, as outlined by Mary Marlowe Leverette in her The Spruce article, How to Prevent Clothes from Shrinking and Stretching, will take seconds to complete. Most don't even require more effort than turning a knob!

Note: You should always follow the guidelines on how to care for your clothing as specified on clothing labels. Many articles of clothing and fabrics can also be purchased pre-shrunk or shrink-proof so that you don't have to protect against shrinkage.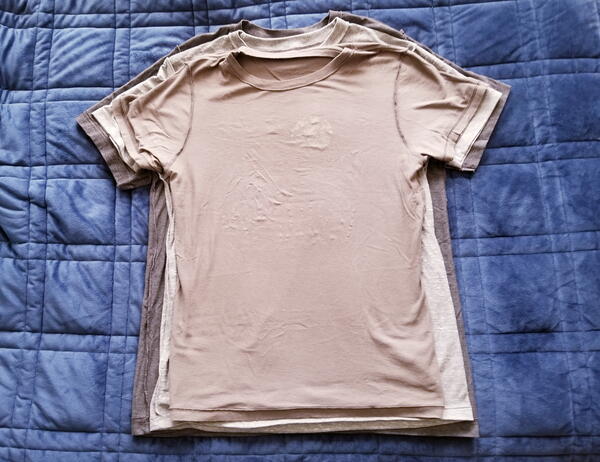 Washing
Though it may seem like there's not a lot of heat used in the washing machine, a combination of hot water and a rough cycle could be the cause of your shrinkage woes. With a few simple changes, however, you can eliminate fabric distortion from your washing machine.
Wash your clothes in cold water.
Wash your clothes, especially your delicate pieces, using your washing machine's gentle cycle. If desired, you can even hand-wash the fabrics.
Use a side-loading or top-loading washing machine without a center agitator. The added friction caused by the agitator causes wears on the fibers more, causing them to revert to their shorter length and therefore shrink.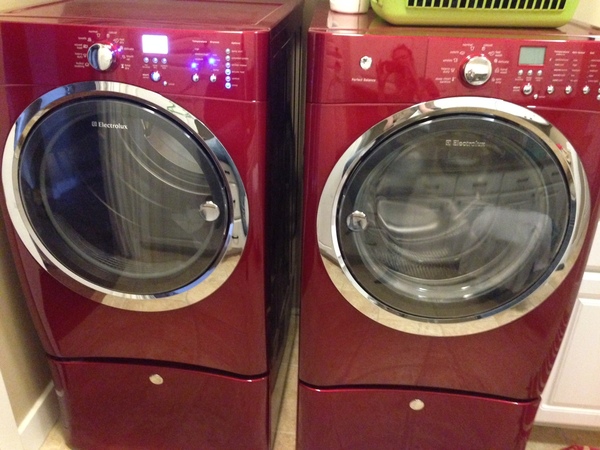 Drying
Since most heat comes from the dryer during the laundry process, it only makes sense that you can change its settings to reduce shrinkage! Reduce your dryer's heat, and you'll notice a difference starting from the first load.
Set your dryer to the lowest possible heat before putting in a load of laundry.
Tumble dry clothes in the dryer. This setting doesn't use any heat—just motion—to dry clothes.
Immediately remove clothes from the dryer once the cycle is complete.
Air dry your clothes, either with a drying rack or a shower rod. If an item of clothing can't be completely air dried, put it in the dryer on a low heat setting until it's damp, and then finish by air drying it.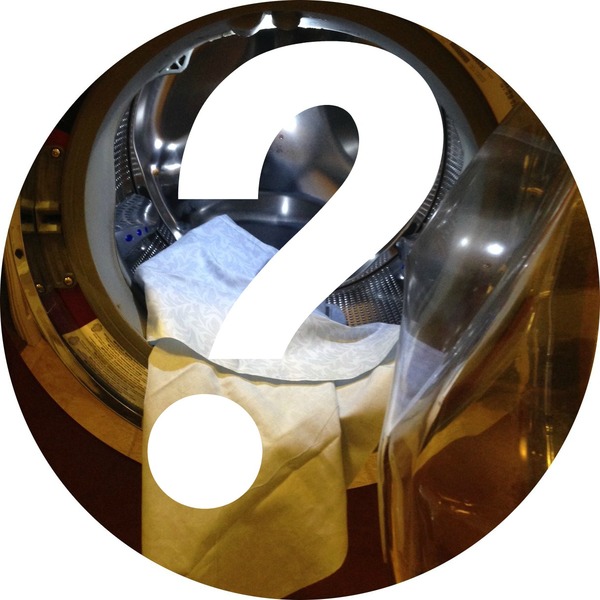 Sewing
According to Angel Peterson in her AllFreeSewing article "How to Keep Fabric From Shrinking," you can prep your sewing fabrics to reduce shrinking with a simple stitch fix.
Zig zag stitch around the raw edges of the fabric.
Throw a few towels in the washing machine with the desired fabric and wash as instructed.
 Dry and press the fabric before using it in your sewing project.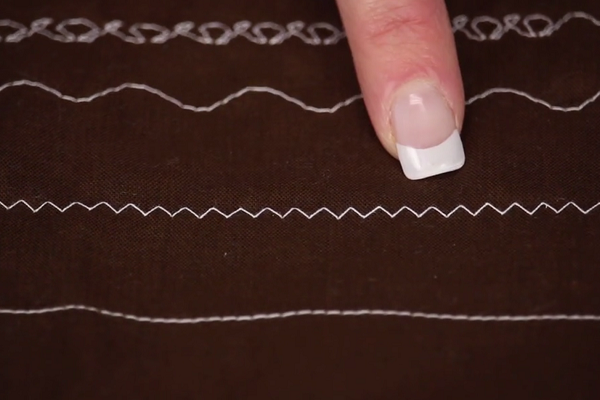 Understanding Laundry Symbols
Learn all about laundry care symbols for clothing with our page, What Do Laundry Symbols Mean? A Laundry Guide. You'll find a free downloadable chart showing all the symbols you will see and what they mean, plus more information about how to understand caring for your laundry.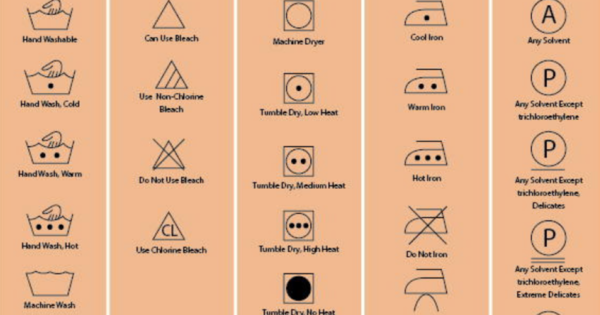 Your Recently Viewed Projects