How to Decorate for Halloween
Learn about the history of Halloween traditions and discover tips for decorating and spooky DIY Halloween decor sewing projects!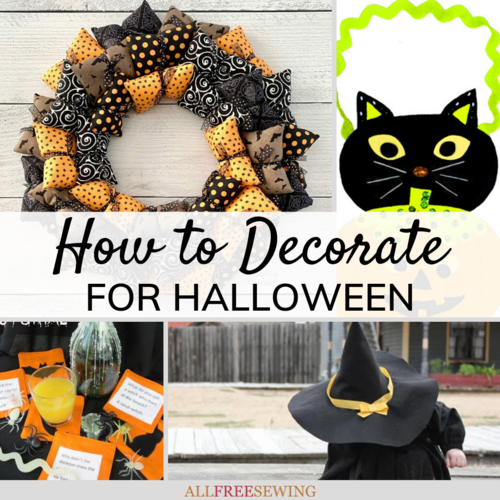 When we think of Halloween, we often think of trick or treating, spooky ghosts, black cats, and jack o'lanterns. But perhaps we don't always think about how these traditions and ways of celebrating Halloween came about. Luckily, we have rounded up a complete guide to Halloween to answer all of your questions!

In this article, we are going to give you a comprehensive guide to decorating for Halloween that includes sections on the history of the holiday, Halloween traditions, and common Halloween decorations. Even more, we will give you DIY Halloween decor ideas, and tips for decorating your home for this spook-tacular day. Here, you will be sure to find Halloween sewing projects that you love for this year's holiday celebration!

No matter what kind of Halloween sewing tutorial you're looking for, you are sure to find a project to make in this wide-ranging collection. If you're searching for a boo-tiful Halloween party decor idea, perhaps try sewing this Ghastly Ghost DIY Garland. If you're in need of a DIY treat bag tutorial, try making this Spooky Bat Treat Bag that your child will love. We guarantee that you'll find easy Halloween sewing projects that you'll adore this fall!

After reading this article, you will be able to declare yourself an expert on decorating for this frightful day—just be prepared for when all of your friends start coming to you for advice on throwing the best Halloween bash!
Halloween Decor Tips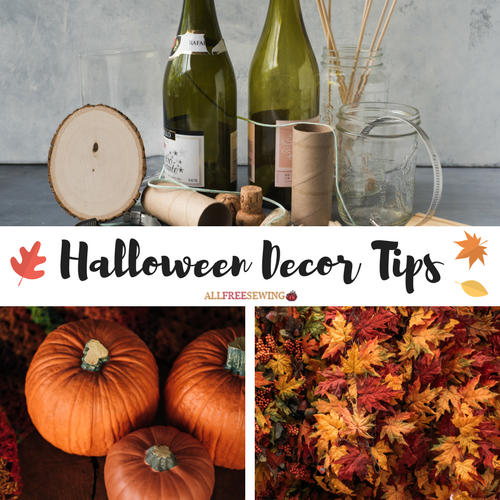 Be sure to find a Halloween decor style that works for you. Your Halloween decorations don't all have to be gory or scary! Swap out the fake blood for a cute DIY garland, gross foods for cake pops covered in Halloween-colored sprinkles, and terrifying skeletons for nifty fabric pumpkins to create a cute decor style that will be just as good for your weekend brunch gathering as for your Halloween party.
 
Don't forget that small details can go a long way! If you're decorating for your next Halloween party, don't be afraid to include small Halloween-themed details in your decorations. Try using broomstick drink stirrers, putting fake spiders and bats in the ice cubes, or lighting your rooms with flickering candles to truly enchant your guests.
 
Decorating for Halloween doesn't have to be stressful or expensive. Don't be afraid to break out the DIY recycling projects: try putting "bloody" handprints on your windows with paint, painting your pumpkins instead of carving them, or using old jars and paper bags to make your own DIY luminaries! These easy Halloween projects will add a spooky element to your decor while taking only a fraction of the cost and time to make.
 
Use the element of surprise! If you like creepy and scary decor, you can add some decor elements in places you wouldn't expect or add decorations that do unexpected things (like paintings where the eyes move)!
 
Consider what and where to decorate. For a truly encompassing Halloween experience, you can decorate all parts of your home, both inside and outside. Alternatively, maybe you only want to decorate the outside of your home for the trick or treaters! Either way, here are some elements of Halloween decor to consider while planning your home's transformation.

Hanging decor:  Try hanging decorations at eye level for maximum impact. Perhaps hang a giant spider or dangle witch hats from the ceiling to make these decorations look as though they are floating!
 
Wall decor: Transform your home to a haunted house or spooky basement by swapping out your family portraits for creepy pictures, and by adding garlands and caution tape to the walls for an all-around Halloween experience.
 
Outside decor: Try setting up luminaries, jack-o'-lanterns, ghosts hanging from trees, wreaths, fake tombstones, boarded-up windows, and cobwebs to set the tone as trick or treaters and holiday party guests approach your front door. Your house or apartment will be the most popular one around! Remember to consider decorating your porch, front door, and lawn.
 
Lighting decor: Adding lights can really transform a space. From hanging up strings of orange and purple LED lights to setting out lanterns and lamps, feel free to get creative. Even small details, like putting LED lights in as eyes in a creepy portrait, will really set the mood.
 
Music: Be sure to not overlook the music. Whether you play Halloween-themed songs or just soundtracks of creepy noises like wind blowing and doors creaking, your guests will love this added effect!
DIY Halloween Decor Projects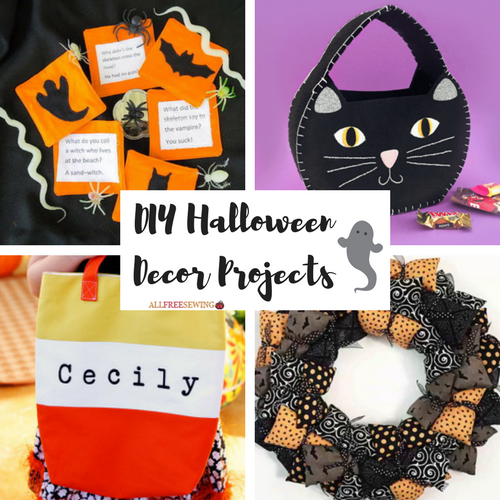 The History of Halloween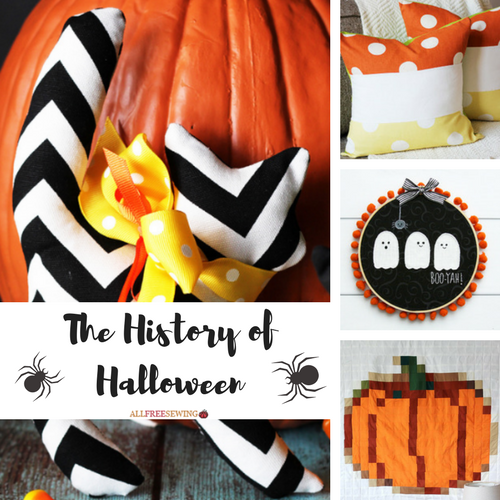 It is generally believed that Halloween took root in the ancient Celtic festival of Samhain. With this festival, the Celts celebrated the gods and goddesses at the fall harvest, which marked the last day of summer and the beginning of winter. On this one night, the Celts thought that the boundary between the human and spirit worlds was weakened.

For these hours before dawn, spirits could wreak havoc among the living and the druids (Celtic priests, judges, and teachers) could make stronger predictions. Part of this ancient celebration included bonfires, animal sacrifice, and dressing up in frightful costumes that would ward off the dead.

When the Romans came to conquer the Celtic lands, the festival of Samhain was combined with the two Roman festivals of Feralia, which celebrated the dead, and a day that honored Pomona, a goddess of fruit (and is probably where the practice of bobbbing for apples on Halloween comes from). With the influence of the Catholic church who established All Saint's Day as November 1st, Celtic, Catholic, and Roman traditions combined.

Soon, the Catholic church established All Soul's Day, to celebrate the dead, on November 2nd, as a way to co-opt the Celtic holiday and make it an official Catholic one, thereby discouraging traditional Celtic practices. Soon, All Saint's Day became known as All-Hallows, and the day before, the festival of Samhain, became known as All-Hallows Eve, and eventually, Halloween.

In the 1800s, as Irish immigrants came to America, ancient Celtic traditions became nationally mainstream within the United States. Soon, Americans began adopting these customs. Going door-to-door asking for food and money quickly became a practice that was known as trick or treating.

While the century went on, Halloween became viewed as a community-based celebration with little room for religious elements and terrifying costumes. As scary and grotesque imagery was rooted out and Halloween gatherings focused on lively and fun parties, games, and costumes, this holiday became a family-based, secular celebration in America.
The Origins of Halloween Traditions:
Costumes: Since it was commonly believed that ghosts would return to Earth on Halloween, many would wear costumes so that these spirits would not recognize them. To dissuade ghosts from coming into their homes, many set out food and alcohol as offerings.

Trick or Treating: To replace the practice of setting out food and alcohol for ghosts, the Catholic church encouraged a new tradition for All Souls' Day in England called "souling." During festivities, the poor would visit the homes of the wealthy and ask for a food called "soul cake" in exchange for saying prayers for the deceased relatives of the wealthy.

Orange and Black: Since orange has long been a color associated with the harvest and black has long been associated with death, these two colors have come together to create a color palette that represents two main aspects of this fall holiday!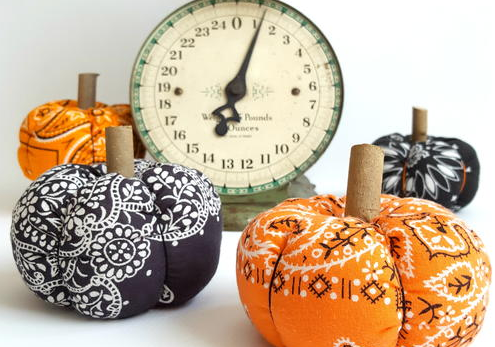 Halloween Symbols and Traditions:
History of the Jack O'Lantern 
Why do we carve faces in pumpkins? We wondered why we practice this tradition, too. While today these carved pumpkins are popular Halloween decor projects, centuries ago, the ancient Celts of Ireland used carved turnips to light paths at night and to ward off evil spirits on All Hallows' Eve.

So where did the name come from? Legend has it that a man named Stingy Jack tricked the Devil into not allowing his soul into Hell when he died. However, when Stingy Jack died, he was not deemed worthy enough for Heaven.

Having nowhere to go in his death, the Devil gave Jack an ember from the flames of Hell to light the turnip Stingy Jack was carrying as he wandered the Earth for eternity. Thus, the Jack O'Lantern was born.

As waves Irish immigrants came to the United States, many adapted pumpkin carving instead of turnip carving, since the pumpkin is larger and easier to carve.
       
          Jack O'Lantern Sewing Projects
          DIY Bandanna Pumpkin Tutorial
          Pixel Perfect Pumpkin Quilt Pattern
          Pottery Barn-Inspired Pumpkin Chair Backers​
          Fall Pumpkin Mug Rug Pattern
          Fantastic Fall Pumpkin
          Pumpkin Wall Hanging

Symbolism of the Skeleton
Skeletons have been a part of this autumnal celebration for thousands of years, since the Celts believed that the skull housed the soul. During the ancient Gaelic holiday of Samhain, many thought that the dead could walk among the living for the night.

Many individuals would dress up in skull and skeleton costumes to scare away these evils spirits. Skeletons and skulls, in symbolizing death and the end of life, came to also represent the end of summer in the transition to winter for this holiday that celebrates the dead.
          
          Spooky Skeleton Sewing Projects
          Spooky Skeleton Pillow
          Spooky Sock Skeleton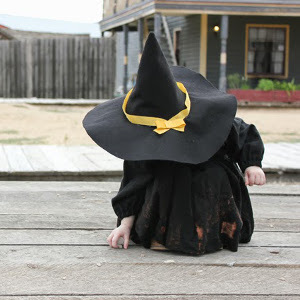 Symbolism of Witches
Originating from myths about the wise woman and pagan goddess, Crone, the concept of witches soon became a bad omen with the influx of Christianity's influence on pagan societies. These women with their expert knowledge in herbs and medicine were cast as evil beings who were making these concoctions in cauldrons simply to do the Devil's bidding.

Since these witches were so closely associated with doing the work of the Devil, it became believed that witches were their most powerful on Halloween night, which is when the portal to the spirit world was considered to be most vulnerable.
          
          Be(witch)ing Sewing Projects
          Wicked Witch Silhouette Pillow
          Hocus Pocus Halloween Witch Hat
          Witches Brew Halloween Pillow

Symbolism of Black Cats
Long associated with bad luck, black cats were often believed to be the Devil in disguise or "familiars"  (demons in the form of an animal) for witches. The ancient Celts believed that black cats held the souls of the dead, while in the Middle Ages, many went as far as to believe that witches could turn into cats as well.

          Black Cat Sewing Projects
          Black Cat Halloween Quilt
          30 Minute Halloween Cat Pattern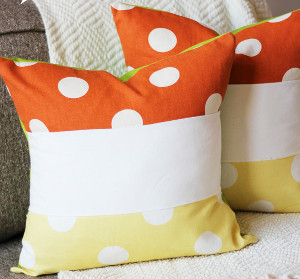 Symbolism of Corn
Corn and wheat are common symbols of Halloween—just think of the iconic candy corn! These themes represent the bountiful harvest and the transition in agriculture that occurs as the days get colder and winter sets in.

          Corn Sewing Projects
          Color Block Halloween Pillows
          Candy Corn Pillows
          Candy Corn Softie

Symbolism of Bats
Bats became closely tied to Halloween in three main ways. First, many Celts celebrated Samhain with bonfires. These bonfires attracted moths and other bugs, which in turn attracted bats, making this innocent flying rodent become commonly associated with these celebrations.

Second, in the 17th century, Spanish explorers discovered the existence of the vampire bat, which further solidified this unusual creature's relationship to this frightful holiday. Finally, because of legends that spoke of vampires and witches who were able to transform into bats, as well as because of Bram Stoker's publication of Dracula, the relationship between bats and horror became concrete.

          Batty for Bats Sewing Projects
          Spooky Halloween Mobile
          Spooky Halloween Stockings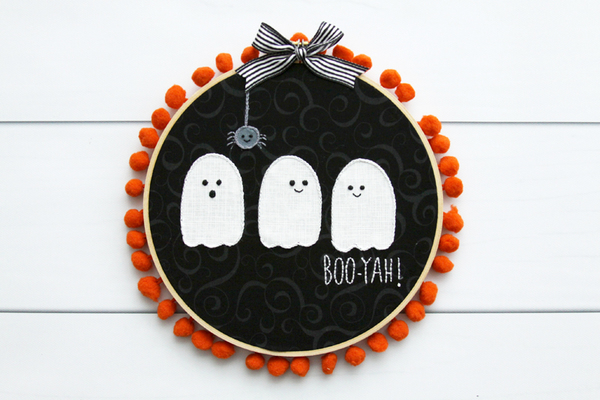 Your Recently Viewed Projects