Health and Safety in the Sewing Room
When it comes to sewing room safety rules, are you protected from hazards and accidents? Learn how to avoid injury with this guide.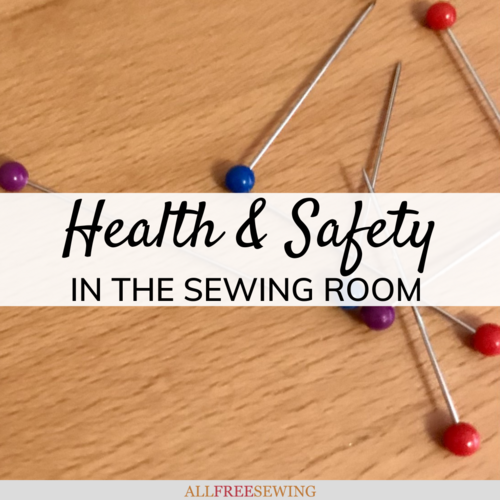 Sewing is one of the most rewarding and relaxing hobbies, but almost all sewists have unfortunately experienced minor cuts and scrapes in the studio.

Learning about Health and Safety in the Sewing Room leads to success while working. Being careful and having the right supplies will keep your sewing fun while preventing mistakes or injuries.

From hand sewing to machine sewing to ironing and everything in between, all aspects of the craft should be approached with safety in mind.

This isn't only applicable to sewing beginners! Anyone who sews needs to be aware of the dangers, some hidden, in the sewing room.

If you're teaching children to sew, it's important to pass on these sewing room safety rules or create your own personal checklist to keep sewing fun and hazard-free!

Sewing has a lot of health benefits, but only if you do it correctly. From tool safety to the correct posture, there's a lot to keep in mind. Luckily, we'll break everything down for you right here!

Let's go over some tips for sewing and pressing safely, as well as the essentials for your first aid kit, which is always good to have close by, not just when crafting.

Sign Up For More Free Patterns           
Health and Safety in the Sewing Room
This page covers all the fundamental safety tips you need when you're in your sewing room or even when you are bringing your sewing supplies elsewhere. There are several helpful tools that can help encourage safe sewing, either with a sewing machine or by hand.

Sewing ergonomics is also so important for those of us who spend hours quilting or sewing. This page, Correct Posture for Sewing: Tips for Sewing Wellness, is full of tips that will help you work more efficiently and with less pain.

Please note that this post does not constitute medical advice and to seek professional medical help for any serious injuries.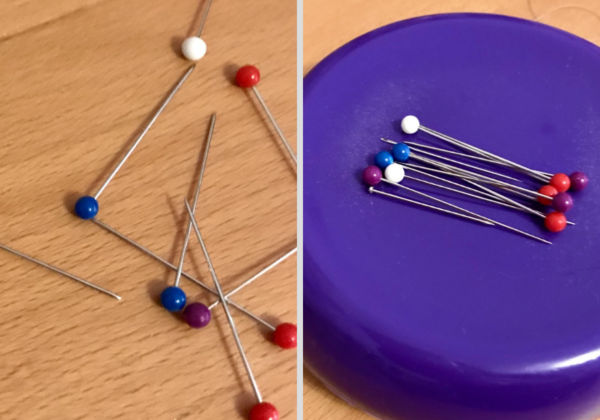 Recommended First Aid Supplies:
A basic first aid kit is always recommended for a sewing studio. Keep it handy just in case of any accidents. Here are a few supplies that are helpful to have in your sewing room's first aid box:
  • bandages in various sizes
  • ointment for cuts, etc.
  • alcohol wipes
  • gauze pads
  • tweezers
  • finger brace
  • medical tape

You can even make your own. This First Aid Kit Sewing Pattern shown below is one of the best. The Emergency Zippered Pouch is also a great option for the basics.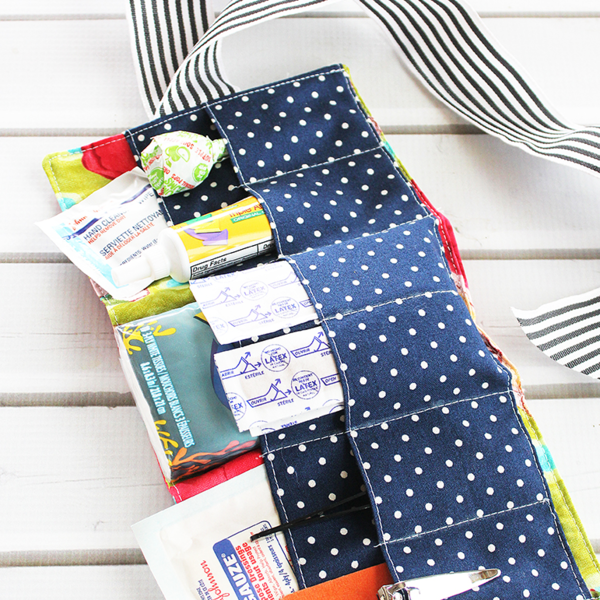 General Tips for Sewing Safety:
Sewing is so beneficial for our mental health and skills but, unfortunately, it is possible to hurt yourself physically if you're not paying attention. One of the biggest causes of injury in sewing is rushing and working too quickly. Taking your time will actually keep you safer and produce better sewing work.

Mistakes are also more likely to be made if you're working under stress or uncomfortable conditions. Create a sewing area that has a comfortable chair (set at the correct height), a sturdy table, proper lighting, and as much room to work as possible.

Regularly replacing any damaged supplies will also keep you safer in the studio. When items like scissors and needles get dull they actually become harder to work with, increasing the chances of poking or cutting your hands.

Scissor sharpening is often available locally, so check online or ask around the nearby sewing community. Pins can be sharpened using certain types of graphite pincushions but should be disposed of safely and replaced if damaged.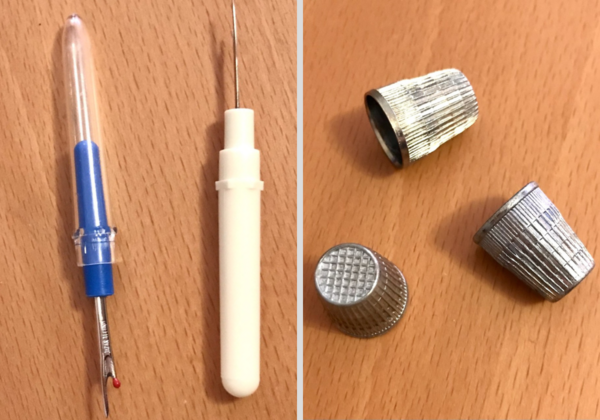 Pins and Needle Sharps Safety:
The most obvious and common hazards in a sewing studio are all of the sharp objects, specifically pins and hand and machine sewing needles. They can drop onto the floor and be stepped on, get caught in rolls of fabric, and roll around or off of tables. Always wear shoes or slippers with soles in the sewing room.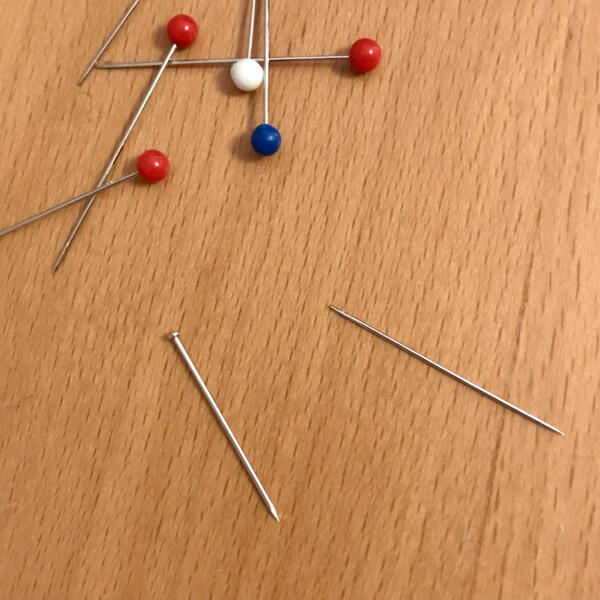 It's also important to keep your pins on a pincushion when not in use. Also be sure to check your garments, projects, and sewing studio every day for pins or needles. There are actually floor-sweeping magnets available if you have a large area to cover. Spending the time checking for pins is much better than stepping on one!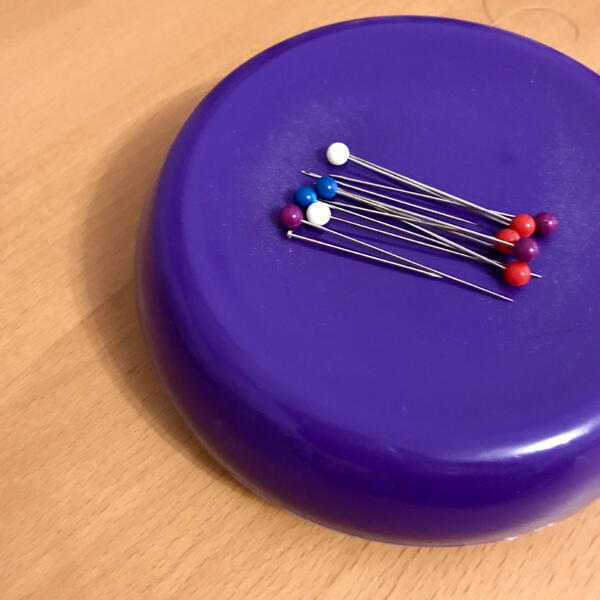 Sewing Machine Safety Tips:
Sewing machines are generally quite safe, but still must be used carefully and mindfully. The most dangerous way to injure yourself while machine-sewing is to sink the needle into your finger. If this happens remember to remain calm and seek professional medical attention immediately.

Maintaining the machine's needle and getting regular cleanings can help prevent this from happening. Also, be sure to always store your (unplugged) machine and tools out of reach of children and pets.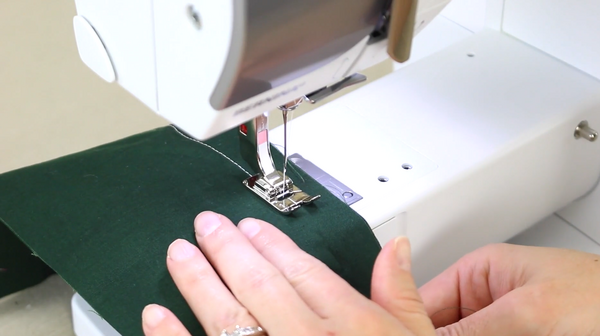 Hand Sewing Safety Tips:
Hand sewing can also cause an injury, especially from the needles. A thimble can definitely prevent pokes when hand sewing. Always be mindful of where the needle and pins are at all times (even when they are under a layer of fabric!) to stay safe. A pincushion can also help you keep track of any sharps when sewing by hand.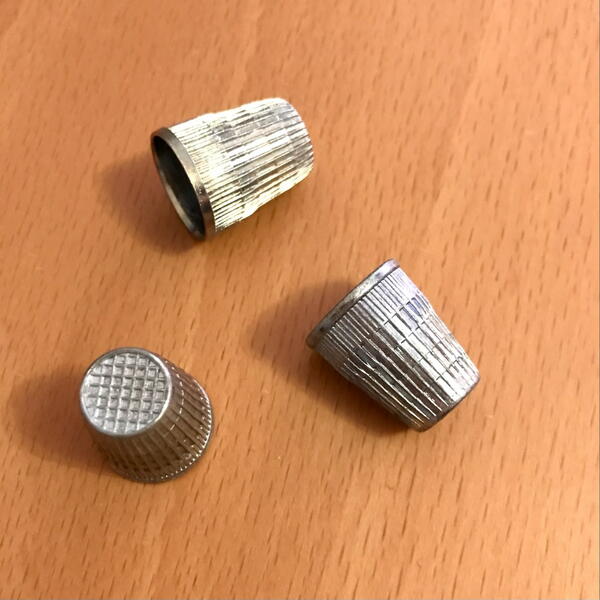 Scissors Safety Tips:
First, what's the difference between fabric scissors and paper scissors? By reading the guide linked, you'll learn about the duller to sharper scissors and various types you might use while sewing.

We all know that rotary cutters and scissors are sharp (unless we're talking about safety scissors, of course) and that we shouldn't run while holding a pair, but do you properly protect your scissors and cutters when not in use?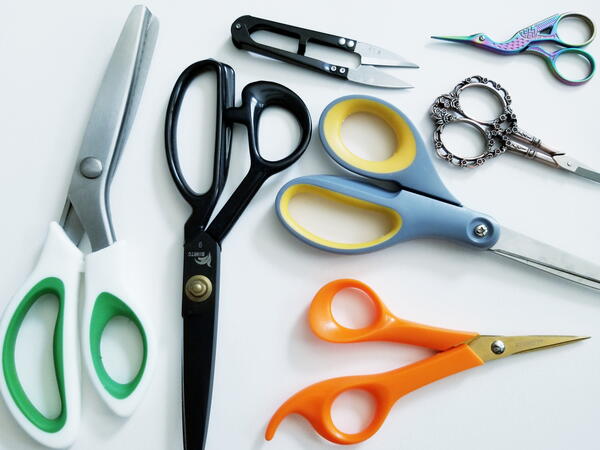 Most modern rotary cutters have a protective cover but you need to remember to close it when you're not cutting. Learn more by reading our guide, How to Use a Rotary Cutter and Mat.

A sheath is a must-have for scissors, especially super sharp pairs. Take a look at the 
Embroidery Scissor Case (shown below) or the Scissors Pouch Pattern to make your own. If you are picking them up and putting them down while working, ensure that the sharp ends are facing away from you and that it's in the same place every time so that you know where to grab them if you can't look.

Even better, grab a mason jar or similar-sized heavy cup, mug, or jar and keep your scissors stored there when you are cutting. Also, improve your cutting skills by reading our page, How to Cut Fabric: Tips and Tricks.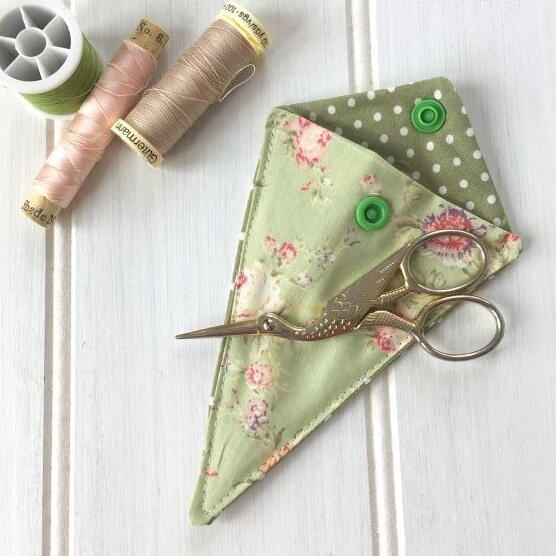 Ironing Safety Tips:
The last important safety discussion involves ironing (sometimes known as pressing). Ironing involves using heat and steam, both of which can cause burns if not careful. Most irons have safety features that are helpful but user error still occurs if you're not alert.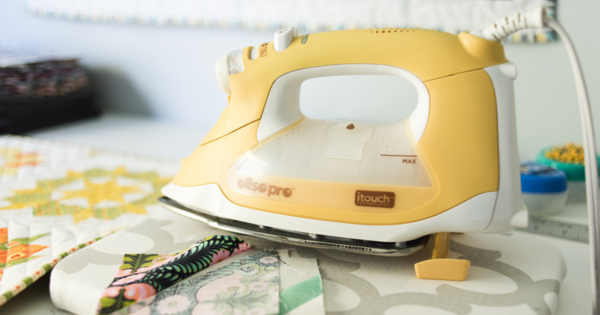 Use the proper iron settings for the fabric being pressed and take a break if the iron, fabric, or board gets too hot. Silicone mats made for this purpose can provide a resting place for your hot tools when rearranging and repositioning fabrics. Just make sure the mat you are using clearly states that it's heat-resistant. Additionally, always check that you turn off and unplug the iron when not in use.

P.S. Don't have an ironing board? There are several clever alternatives, such as this DIY Dryer Top Ironing Pad.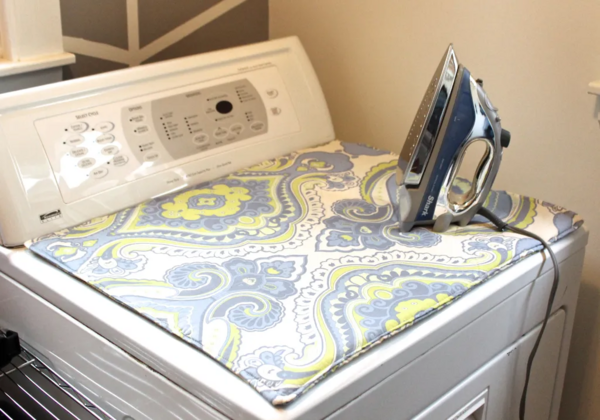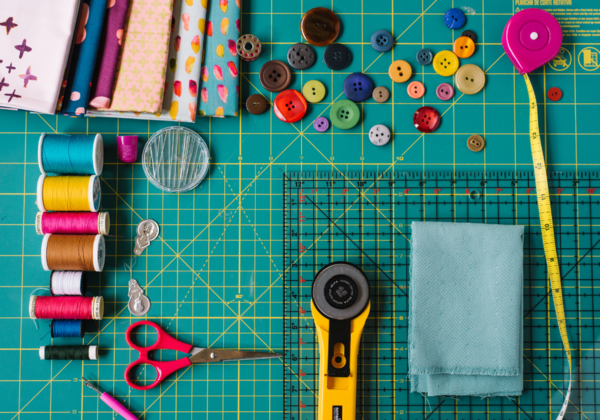 Your Recently Viewed Projects