Must-Have Dressmaking Supplies for Beginners
DIYing dresses is an exciting adventure. Having the right tools before starting is key. Learn what dressmaker supplies you'll need right here!
Updated October 21, 2022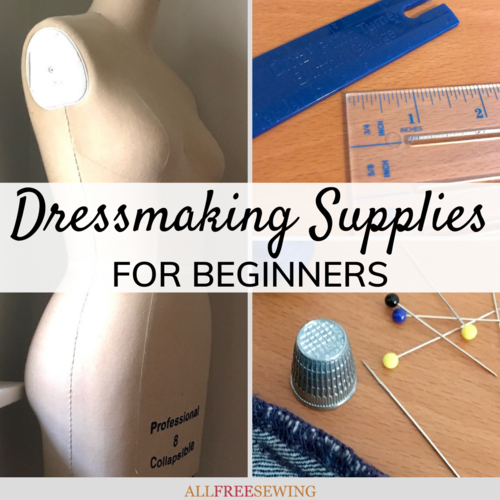 There are so many types of supplies available at sewing and craft stores for dressmaking. These range from the basic to the specialized, and everything in between.

While certain fabrics and styles may require particular supplies, some are recommended for almost all those who make their own clothing.

This guide, Must-Have Dressmaking Supplies for Beginners, is the first step for anyone wanting to start making their own dresses.

If you've never made clothes before but want to start, be sure to check out our resource: How to Get Started Sewing Clothes. Find that and several additional beginner resources for sewing in the last section of this page!

This page and extra resources will not only help you improve your skills with any sewing project but will teach you how to make your own dresses and other clothing at home.

With the rise in fast fashion, many people are looking to make their own quality and ethical clothing and dresses are often at the top of the list. Learn everything you need in your sewing room (and why) before you make your first dress right here.

Sign Up For More Free Patterns >>>
 
FIRST! Sewing Resources for Beginners
Don't miss the resources we've linked above on this page but we still have more to share! If you're a beginner who wants to start making clothing, then you'll want to take a look at these helpful pages and free patterns.

Everything below is going to help you master basic techniques, speed up your processes, and get you on the right track for becoming a masterful sewist with a closet full of DIY clothing.
More Sewing Resources and Tips
Dressmaking Supplies for Beginners
Ready to go shopping for your dressmaker supplies? The good news is that if you already sew, you probably have many of these supplies, tools, and notions already. However, there are a few that are specific to dressmaking that you most likely still need to purchase, borrow, or make.

Let's discuss the most essential supplies needed for dressmaking, listed below in alphabetical order:
Dress Form / Mannequin
A dress form (often known as a "mannequin" or a "tailors dummy" in other parts of the world) will allow you to create (or recreate) patterns in a three-dimensional format. There are many kinds and sizes available.

Those with collapsible shoulders seem to be the most popular with dressmakers (and the fabric-covered outside allows for pins to be stuck in so they're perfect for draping!). Dressmaking mannequins can be quite pricey, so shop around or consider buying a gently-used dress form.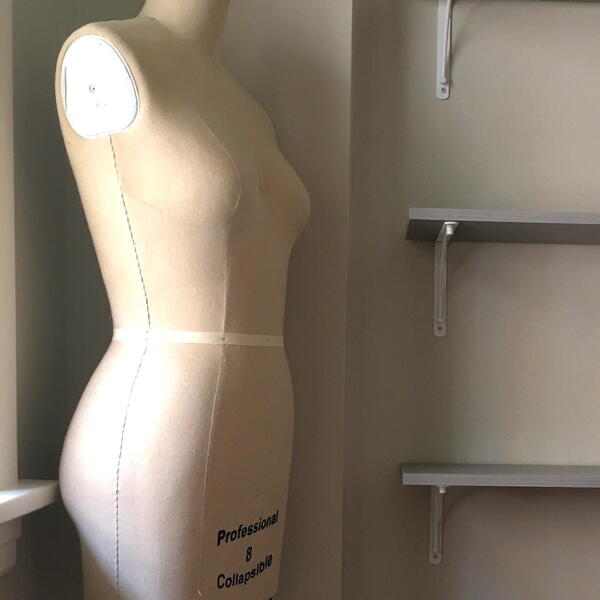 Did you know that you can make your own customized body form on a budget? It's true. Our video and written tutorial will show you how.

>> How to Make a Body Form
Fabric Scissors / Shears
A quality pair of fabric scissors is another essential supply for dressmaking. Sometimes called "shears," scissors that are made just for cutting fabric are so important to have in your studio.

Paper and all-purpose scissors are fine for cutting pattern paper, etc. but should never be used on fabric because it will ruin them. Consider your fabric scissors an investment and look after them carefully. Regular sharpening of your sewing scissors can extend their usefulness even longer.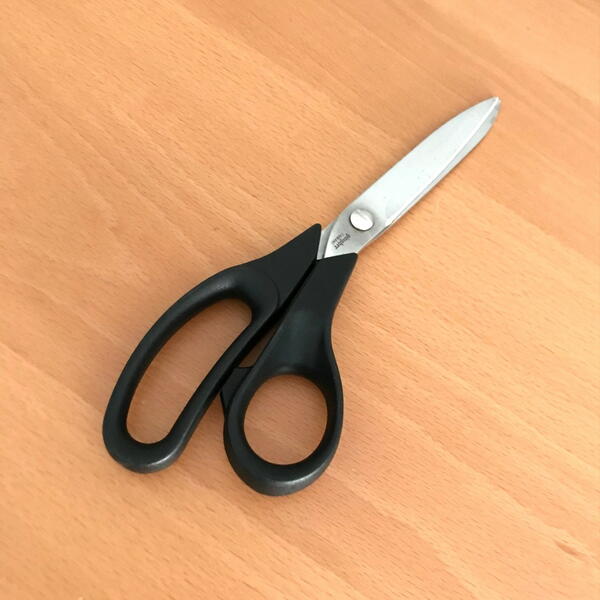 Hand Sewing Needles
A package of hand sewing needles is a basic dressmaking necessity. They're useful for everything from attaching buttons to creating a quick basting stitch.

Most travel sewing kits come with hand sewing needles, but stock up at a sewing store if you plan on doing a lot of dressmaking. Store them in the original case or in a pincushion, and always safely dispose of damaged or bent needles and use a new one.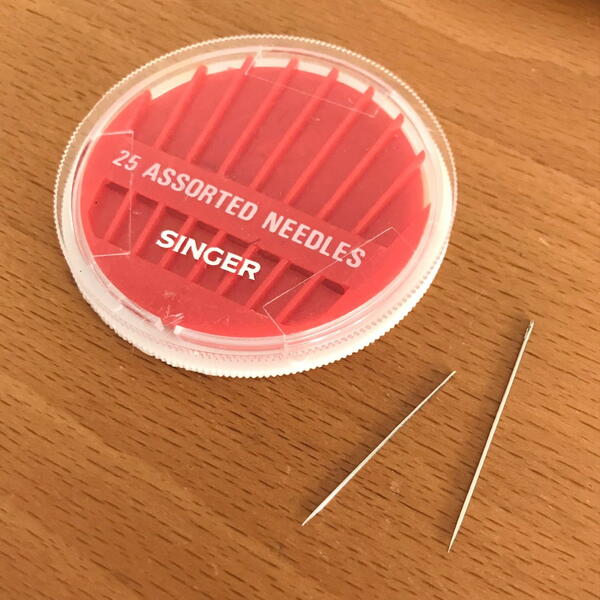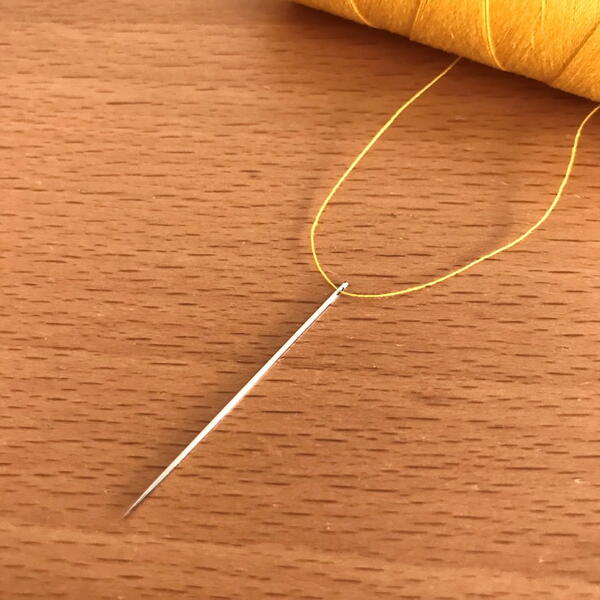 Measuring Tapes
There are numerous kinds of measuring tapes and devices available. These range from soft measuring tapes to clear tools to metal L-shaped angled rulers. Different kinds serve different purposes. For example, if you are measuring a long dress the rollable soft tape is perfect.

If you're going to be drafting new patterns on paper a clear ruler might be the tool to choose. Having a variety of kinds of measuring instruments in the sewing studio will allow you to be prepared for any aspect of dressmaking.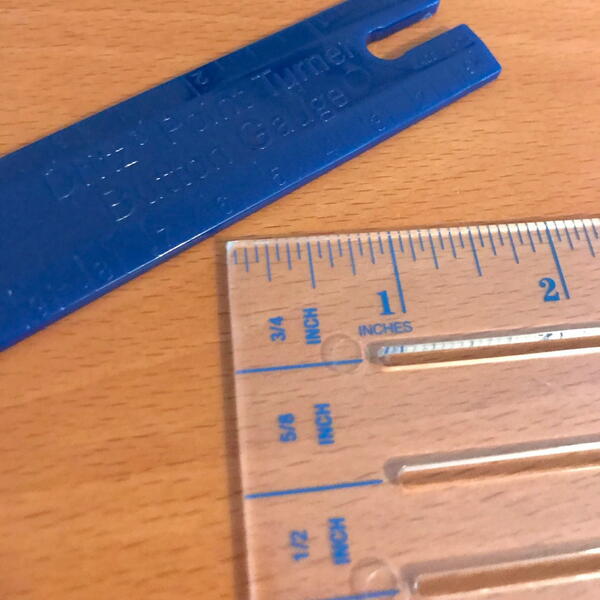 Pattern Paper
Even if you will eventually transfer or draft your sewing patterns digitally, plain or dotted pattern paper should be in your studio. This thin, plain paper allows you to trace, copy, and alter pattern pieces easily.

Fashion designers often drape over the mannequin with a plain cloth and then transfer those shapes onto pattern paper. This surface is perfect for making notes and design drawings on as well. It's usually sold in large rolls, but smaller packages are also available.
Pins
Regular straight pins are another multi-use sewing supply. Pick the shape and length that you feel most comfortable using. They can have a ball at the end or just a small flat metal head. Always place them in a pincushion or pin holder when not in use to keep them neat, tidy, and safe.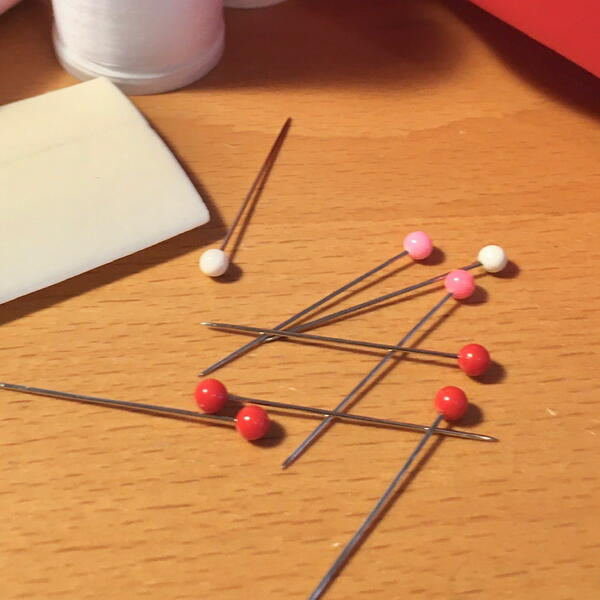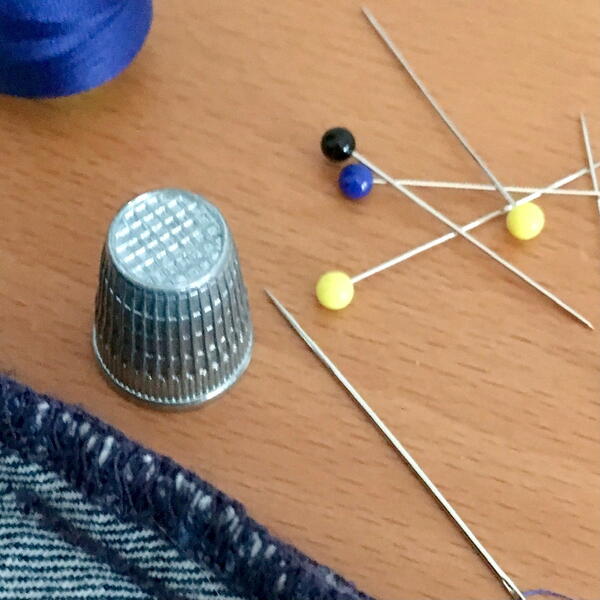 Seam Ripper
A seam ripper is an essential tool for correcting mistakes made while sewing. This small, pointed device allows for the safe removal of threads on garments. Seam rippers can also be used to cut thread if you're sewing and don't have a pair of scissors nearby. Store this supply with the cover on for safekeeping.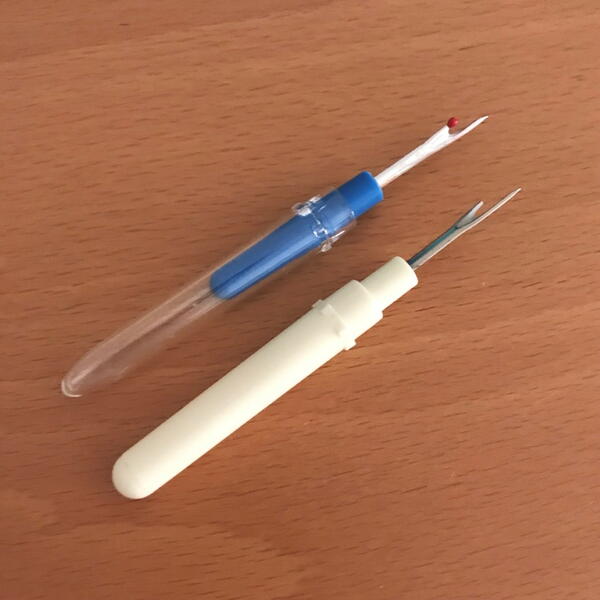 Thimble
The small-but-mighty thimble will prevent injury to your finger and allow for faster hand-sewing. Most are made from metal, though plastic and ceramic versions exist. Some are closed, and others are open at the top. Finding the right size and style of thimble might take a little while but is worth it!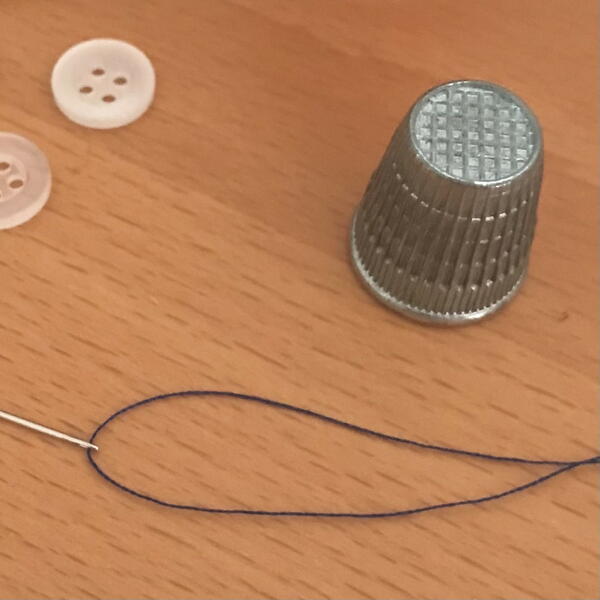 Using a thimble isn't as straightforward as you might think because of the different fingers and types of thimbles available. Learn everything about this sewing notion on this page.

>> How to Use a Thimble
Thread
Next on the list is a variety of quality sewing thread. All-purpose thread is the most commonly-used kind for basic dressmaking, though some fabrics have recommended types. When buying thread in the appropriate fiber content and thickness, also choose colors that coordinate with your projects.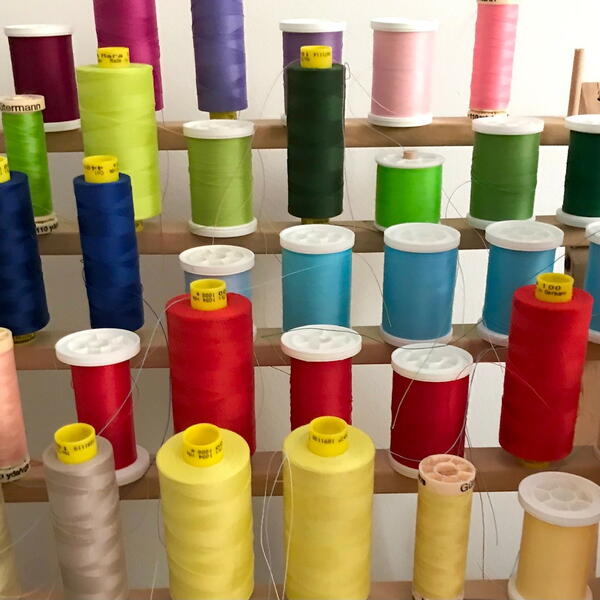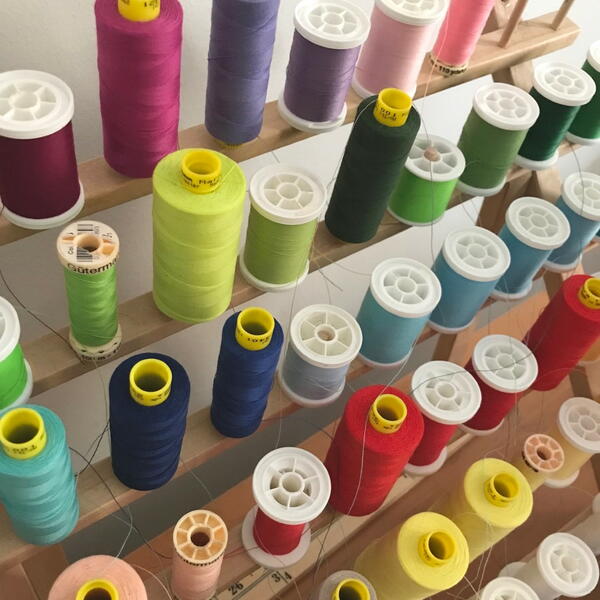 Tracing Wheel
If you make your own patterns (or adapt patterns for various sizes and shapes), a tracing wheel can be helpful. Use it to go over existing pattern lines and shapes to recreate them on another layer of paper. Just be sure to use this spiky tool carefully!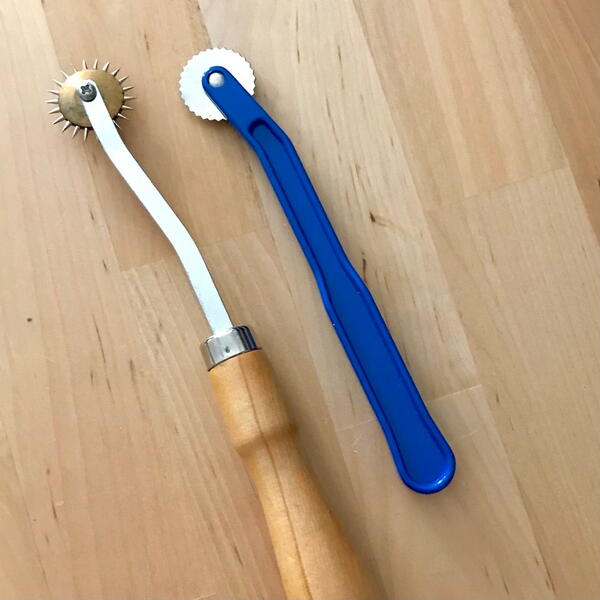 Free projects, giveaways, exclusive partner offers, and more straight to your inbox!
Tags / Related Topics
Your Recently Viewed Projects
Images from other crafters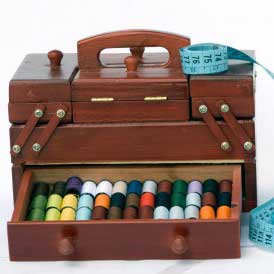 Something worth saving?
SAVE all your favorite patterns
ADD personal notes
QUICKLY reference your patterns