How Do I Start My Own Clothing Line? (2023)
Have you ever wanted to start your own clothing line? Developing a brand and selling your DIY clothes can be intimidating but these tips will help get you there.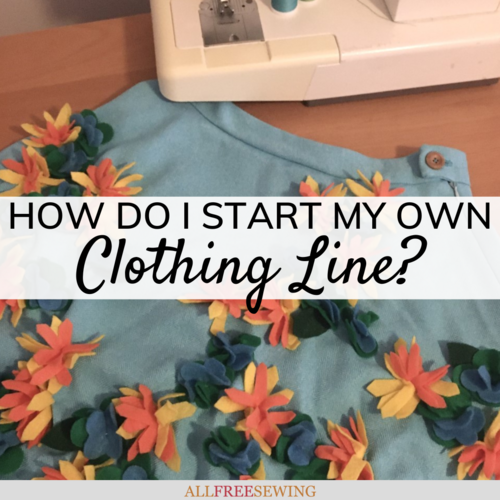 If you've been thinking about starting a clothing line, the first steps might seem a little intimidating. Knowing where to begin can save you a lot of time, money, and frustration.

So, if you find yourself asking, How Do I Start My Own Clothing Line?, you are in the right place.

Creating a clothing line involves many aspects, from the production of the garments to taking and fulfilling orders, and much more.

It's important to remember that every situation is different, from the supplies, inventory, and money needed.

However, what everyone starting their own clothing line does need is a solid plan and that's one of the main reasons this guide will be of help. Below, find some tips to help the process go smoothly and efficiently, starting with the first steps you should take!

Please Note: The information provided on this website does not constitute legal advice. The information and content in this article are for general informational purposes only.

Join Sewing It Up For More Free Patterns, Tutorials, & Guides >>
                 
But First! How Do I Start My Own Clothing Line? Resources
Whether you're a beginner or an experienced sewist who wants to start making clothing to sell, then you'll want to take a look at these helpful pages and free pattern aids.

These pages can further help you master basic techniques, speed up your processes, and get you on the right track for becoming a masterful sewist with a store full of DIY clothing.
More Sewing Resources and Tips
How Do I Start My Own Line of Clothing? Quick FAQs
You probably have a lot of questions and we have answers. Below, we're answering some of the most common questions people have when wanting to start a clothing business from the ground up. Keep scrolling for more detailed explanations of these questions and other important factors in starting a DIY clothing line.

How much does it cost to start a clothing line?
It can cost thousands of dollars, depending on how many resources you need at the start and how much you need for promotion and other aspects of any business. A good estimate is $2000 to start.

Can you start a clothing line with no money?
Yes, though you probably need at least a little money to start. Without much, you have to be thrifty in every sense of the word and work even harder.

How do you make a clothing brand name?
If nothing pops out as you, it's time to brainstorm! Write down keywords, phrases, words, styles, colors, and fashion techniques to see if there's anything that can be made by combining or adjusting anything. There are even brand and business name generators that are free to use, such as the Business Name Generator. Something short and snappy is best for recognition. Puns are also fun and creative when done right. Just make sure that it doesn't exist already before settling on your new brand name.

How do you name clothing items?
Your clothing items will need names, too. Similar to the brand name, you'll want to brainstorm. Do you want a theme for everything or would you rather each item stand out on its own? Some ideas include women's, men's, or gender-neutral names, colors, food, or concepts. Have fun with it.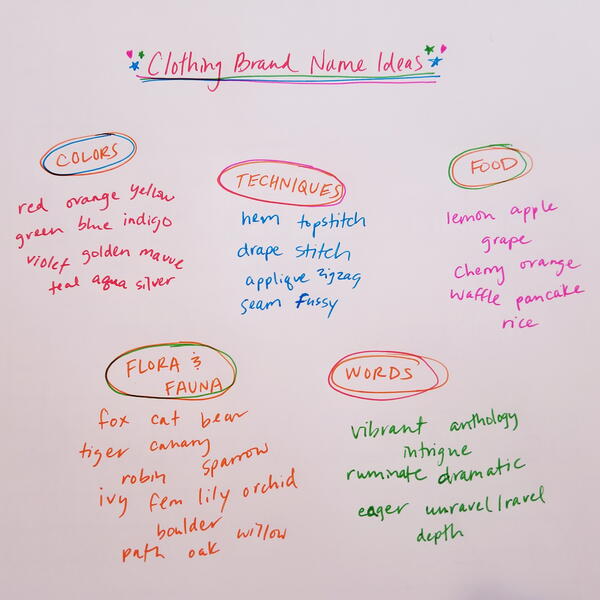 Learn About the Garment Trade in Fashion
Before you even begin to cut and sew clothing to sell, research every step of the development and production process.

This includes sketching, draping and/or pattern making, drafting patterns, sourcing materials and fabrics, cutting and producing samples, and then the finished garments. There are countless books and places to go on the internet to research these.

Meeting other people who run a clothing line can also be of tremendous help, both online and in person.

Attending local events, from business development seminars to mixers to trade shows, can allow you to network and connect with others in this business. They will be an invaluable source of knowledge for your new clothing line!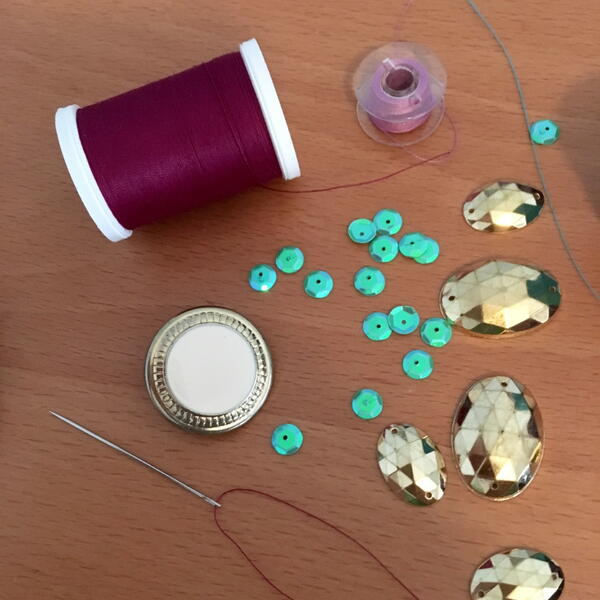 Decide on a Niche and Focus for Your Clothing Line
Another important part of starting a clothing line is finding your niche and focus (and then in turn what makes your brand stand out). For example, wanting to create "womenswear" is very broad, so instead decide on the target market you want to appeal to with your clothing.

Make a profile of the kind of customer you want to create for and work from there.

The price range, sizing, and overall "feeling" of your clothing line are also crucial. Ask yourself if your line will consist of athleisure, sportswear, formal gowns, couture, or even streetwear?

Also consider how your line will stand out and be noticed, and what niche markets it might serve. Use your strengths and interests to develop a point of view and focus for the new line.

Another thing to keep in mind is that even if your clothing line starts out in one style or category, you can still adjust or change that in the future.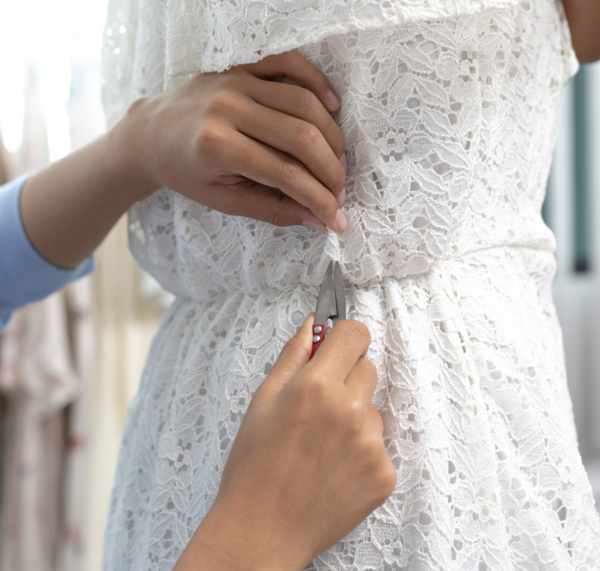 Branding for Your Clothing Line
One of the most exciting aspects of starting your own clothing line is creating your brand. Branding is incredibly important and should be unique to you. After you've considered your niche and focus, start writing down words that fit the theme. Consider if you want to include your name or a certain word or phrase.

Start combining words and phrases or adjusting words into something unique and catchy for your brand. Then, once you have a few options, run them past family, friends, or people in the industry so that you can narrow it down and choose your new name.

Keep in mind that this is going to be the brand associated with you. You'll be building websites, business cards, banners, tags, and more so you want to be sure. Although rebranding happens, it's often difficult and expensive to do, so be sure when settling on something!
Become Official With Your DIY Clothing Line
The requirements for running a business like a clothing line will vary depending on where you live. Look into these rules for your locality, both online and by asking around to those who are in the field.

It is also recommended to consult with an accountant and a lawyer to set up your business properly so that it is all official (and you are reporting income and expenses correctly). Consult with your preferred bank for help setting up business accounts specifically for your clothing line as well.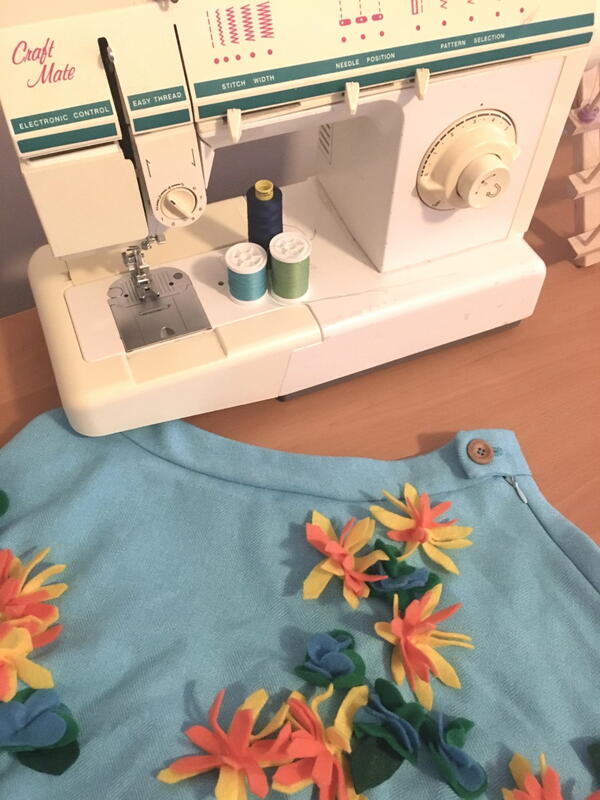 Find Expert Help for Your New Clothing Line
No clothing designer can do it all! Most owners of clothing lines outsource at least some of the steps to other creative professionals. If your weakness is making reusable pattern blocks, hire a pattern drafter to help.

When production of garments becomes too much for you to do yourself, find a local manufacturer to work with from cutting to sewing. The creative community in your area will be helpful in finding these experts to outsource these tasks to, so ask around for recommendations.

Pricing and the quality of the work should always be important considerations when choosing professional assistance. It's okay to get quotes and talk to several experts before deciding.

Extra tip: Always be sure to get everything in writing to protect yourself and those you work with on your clothing line.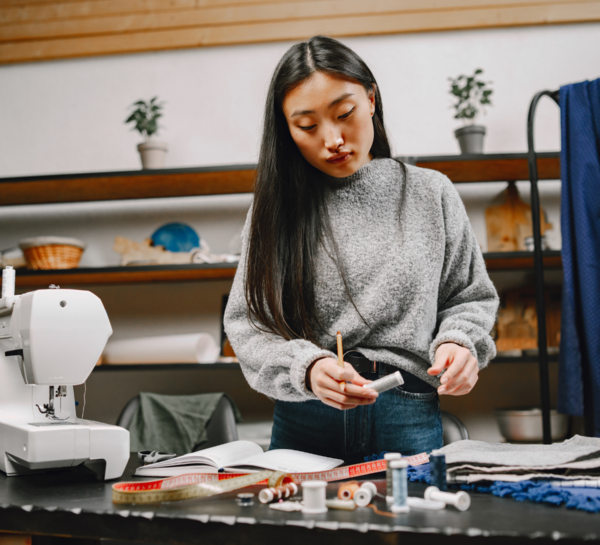 Invest in the Right Sewing Supplies
It's also crucial to invest in the correct supplies for designing and making the clothing in your line. This includes sewing machines, drafting tools, sewing supplies, fabrics, notions, and many other things.

Consider the supplies you buy as business expenses and investments (save the receipts!), and shop around for the best pricing. Most clothing designers purchase materials and tools at wholesale costs, so look into setting up accounts with fabric and other supply companies.

That being said, some specialty machines for sewing and manufacturing clothing can be very expensive. In these instances, see if you can outsource some production steps to those who already have this equipment.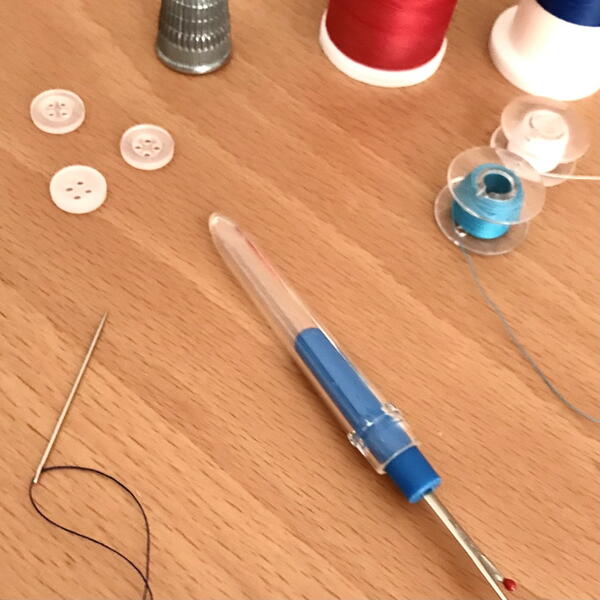 Start Producing Samples of Your DIY Clothing
After all the steps are laid out for making the garments, you can begin to produce the samples! These you can cut and sew up yourself, or commission out. The sample creation process is the time to really refine your designs and eliminate any errors before larger-scale production happens.

This is also when to decide on every element, from the fabric to the thread to the buttons and zippers. A well-made sample will make a better impression and help you sell the clothing line.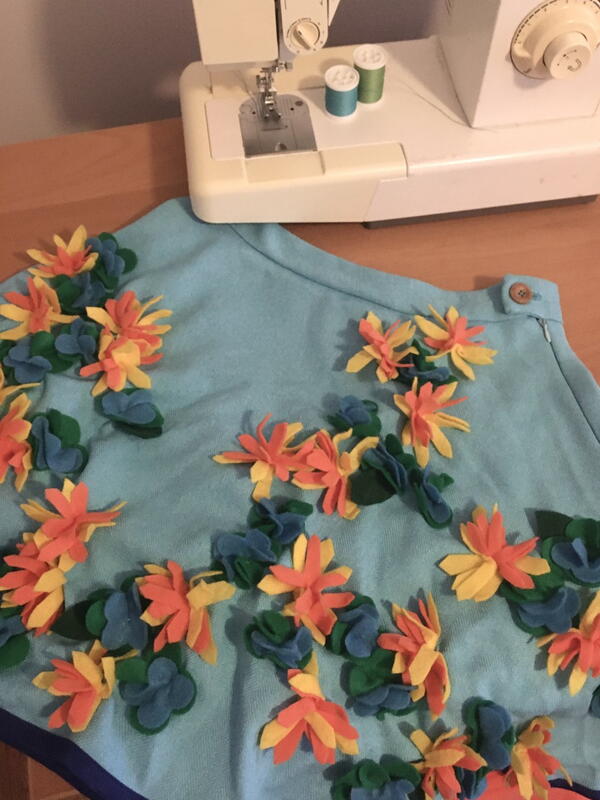 Sell Your Clothing
Now you can take orders and start to sell your garments! Some designers choose to sell at wholesale directly to boutiques (via trade shows or websites), some straight to the customer (online or at fairs), and some a mixture of both.

Select a cohesive range of your samples (preferably in a group called a "collection"), and beautifully display them to entice buyers. This can be at a booth you rent at a trade show, online on your own site, or through wholesale websites.

Extra tip: Before presenting your clothing line, create a business card, catalog and/or look-book, price sheet, order form, and a clear policies page to hand out to potential buyers at shows. Clearly lay out production times, pricing, order minimums, return policies, payment time frames and methods, and more in these documents.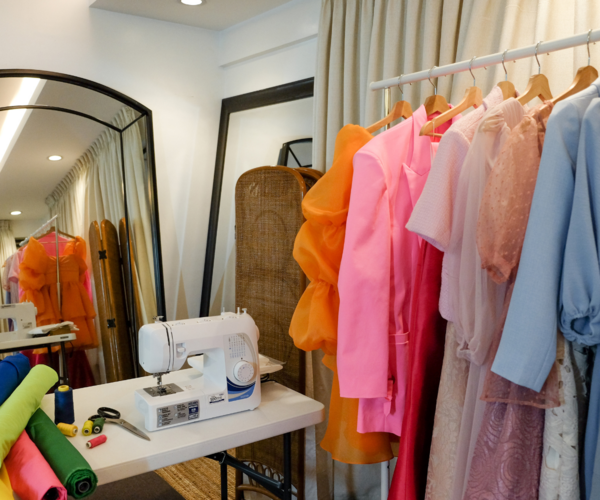 Fulfill Clothing Line Orders
Once you have orders for your clothing line (and have established a payment timeline), it's time to fulfill them! Based on your agreed-upon terms with the buyer when the order was placed, create and deliver the garments (either by mail or in person if it is local).

Always include a copy of the invoice with the order, and send it with tracking and insurance (and a signature at delivery if the value is high). If you are selling directly to the customer (instead of to a boutique or store), the orders should be shipped out in visually-pleasing packaging that represents your clothing brand. 

Now you've learned the basics about creating and running a clothing line!
 
Your Recently Viewed Projects