How to Start Sewing for Beginners: Where to Start
When it comes to sewing for beginners, where do you start? This sewing guide will walk you through the basics.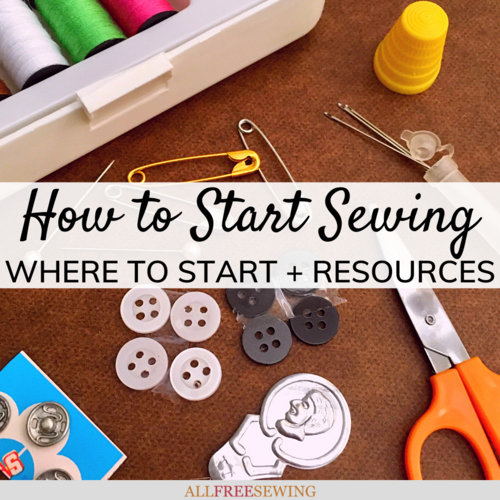 Whether you've bought all of the sewing basics that you need, maybe even invested in a new sewing machine and some gorgeous fabric, or simply have a tiny travel sewing kit and that's it, you're in the right place.

You're brand new to the art of sewing, and you are ready to learn how to sew.

As you might have guessed, in order to learn how to start sewing, there is a lot you need to know before you get going. This guide, How to Start Sewing, has you covered with some beginner tutorials, ideas, projects, and more.

If you're dreaming of making gorgeous projects but starting to feel frazzled and confused on exactly how to start sewing and where to being on your how to sew journey, AllFreeSewing is here to help.

On this site, you will find hundreds of beginner and easy sewing projects as well as the sewing basics you need to know in order to learn how to sew and jumpstart your sewing hobby. The reference pages below are your first steps.

Sign Up For More Free Patterns                       
How to Start Sewing for Beginners: The Basics
Below, we're sharing our beginner articles, guides, and resources to help you learn everything you need to know about sewing. Being a beginner can be overwhelming without a mentor. With us, you will be ready to start in no time!

Even folks who have been sewing for a little bit will still find these resources helpful. So, take a look and click on what you need to learn! Start with watching this video tutorial on the sewing tools you'll need.

This Sewing Tools and Equipment Must-Haves page and List of Basic Sewing Tools video (shared right below - just press the play button) walks you through everything you need, along with notions you might want to get later. Interested in some non-conventional notions? Check out our 14 Unconventional Sewing Tools article.
 
How to Start Sewing Checklist
There are a lot of steps to learning how to start sewing. Depending on how neat and tidy you like to be, you will need to learn how to wash and how to press fabric in order to make sure your projects are flawless.

Since there are so many little steps, Seams and Scissors created this How to Start Sewing Checklist for sewing newbies. Though, this quick and helpful checklist is great to have on-hand whether you're a beginner or not.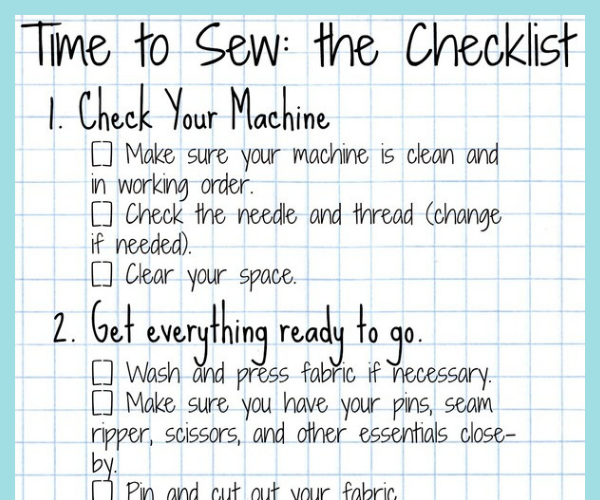 Glossary of Sewing Terms
Even those who have been sewing for years don't know every term. You don't have to either but it's helpful to brush up on the main terms you'll see in sewing patterns and projects. This is the ultimate resource for brand new sewists.

If you want to know how to start sewing, you need a list of sewing terms that can help either when you need to know a new word or phrase or if you want to get a head start. Keep this bookmarked or print this Glossary of Sewing Terms so you have it when that tutorial or pattern uses some baffling vocabulary. Read this fantastic list of sewing terms or keep it on hand as your translator.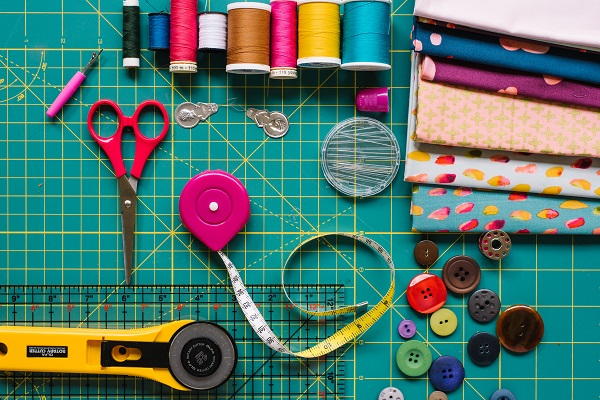 Types of Fabric
Do you know how many different types of fabric are available for sewing (and no-sew) projects? More than you probably realize! And certain fabrics work better for certain projects, so it's important to know what's best before buying all that fabric or starting up your sewing machine.

Learn what type of fabric to use for your projects with this helpful page, Types of Fabric, plus an infographic on which material to use for different wearables. This is yet again another printable you are going to love! You might even want to print it out and bring it on your fabric-finding endeavors. And, hey, if you really want to explore fabric, then check out our amazing page, 600+ Sewing Projects by Types of Fabric Materials.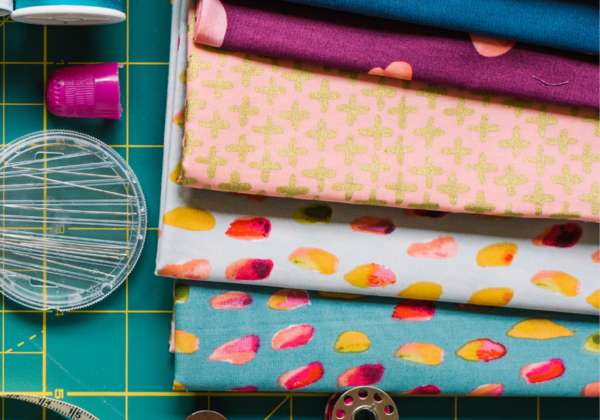 Types of Fabric
When it comes to sewing for beginners, this is one of the best pages to start with. With this fabulous beginner page, 17 Types of Sewing Needles, learn all about hand sewing needles and machine needles, plus their uses! We have compiled this guide to help you understand needles better and perfect your sewing.

There are so many different sewing needles available to sewists, it is sometimes difficult to know if you have chosen the correct needle for your project. There are even "anatomy of a needle" diagrams sp you'll fully understand. With this resource, you will be able to find the best sewing needles before sewing.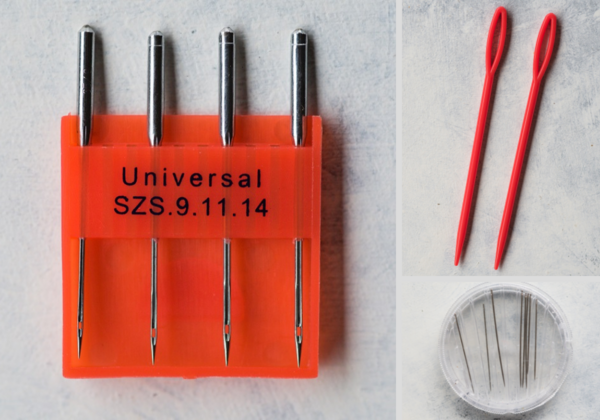 Types of Thread
How do you choose the types of sewing thread to use for each project? Find out with What Types of Thread to Use: A Sewing Guide. Yes, even the different types of thread matter when it comes to starting a project. Just like finding the right fabric and the right needle for your patterns, finding out what thread to use is an important step to moving from amateur sewist to smart seamstress.

When you truly know your materials well, you can begin to master the art. From far away all threads look exactly alike, but once you learn how to start sewing you will become familiar with the differences. In the meantime, use this handy sewing resource and free printable!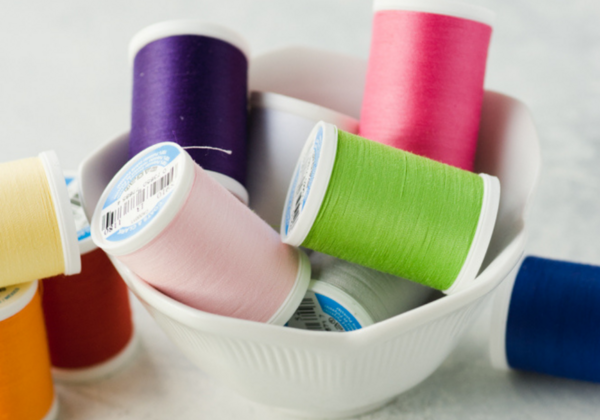 How to Cut Fabric
One of the most important things to learn as a beginner sewist. If you cut your fabric incorrectly, it can ruin a project and it can cost you a ton of money. Fabric is not cheap and if you do not know how to cut fabric properly, it can do some serious damage.

That's why we have this quick guide on How to Cut Fabric. This resource is going to provide you with the basics of cutting fabric for sewing and more. Cutting fabric straight may seem intimidating, but our fabric cutting guide full of tips will make it a much easier feat.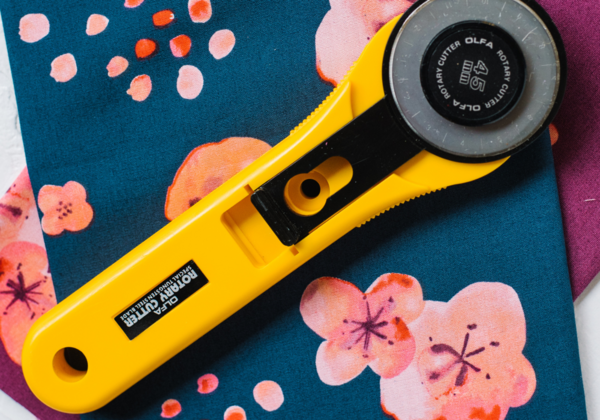 How to Sew a Straight Line by Hand
When it comes to hand sewing basics, it's important to learn how to sew a straight line. It can be difficult to get right and that's why practice is so important. Be sure to download our Hand Sewing Practice Sheets PDFs. We also have a fab article to walk you through the process.

We all know that straight lines are always difficult. Drawing a straight line, cutting a straight line, and especially sewing in a straight line. With this page, How to Sew a Straight Line by Hand, we will go over some tips, tricks, and techniques for learning this important skill.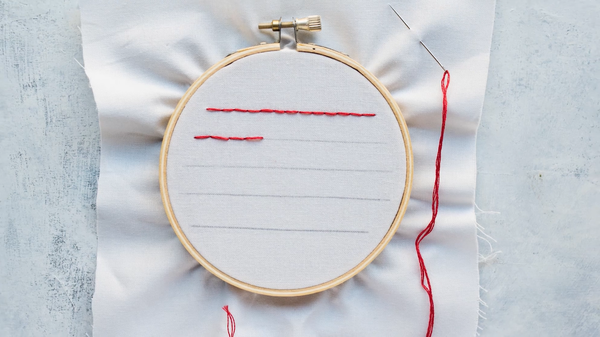 How to Read a Sewing Pattern
It's important to learn how to understand a sewing pattern because sewing a dress, a pair of pants, a shirt, or other items is a process that takes time, energy, and money that you don't want to lose. If you've never used one, then first read our How to Use Sewing Patterns guide.

Even though every pattern has a particular set of instructions, sewing symbols, and notes, these sewing tips and tricks for patterns in our How to Read a Sewing Pattern guide will help you gain knowledge to be prepared for your next project.

Below, you will find one of our popular videos on how to read a pattern. Simply press the play button to watch.
 
Have you ever wondered how to make clothing patterns? With this tutorial, it's easy! Even beginners can learn this one.

Take a look: How to Make a Sewing Pattern
How to Use a Sewing Machine: Getting Comfortable
Trust us, you want to read our Getting Comfortable with a Sewing Machine page. From learning how to know which stitch to use on a sewing machine to beginner sewing tips, this in-depth sewing tutorial is perfect for you! If you are just learning to sew, you are probably intimidated by sitting down at a sewing machine.

While they are amazing inventions, a sewing machine is also a big piece of machinery with a sharp needle. Yikes! Learn how to use a sewing machine and get comfortable with your sewing machine with this excellent tutorial from Deby at So Sew Easy!

By the way, if you don't own a sewing machine or don't know much about them, then you'll want to read through these resources as well: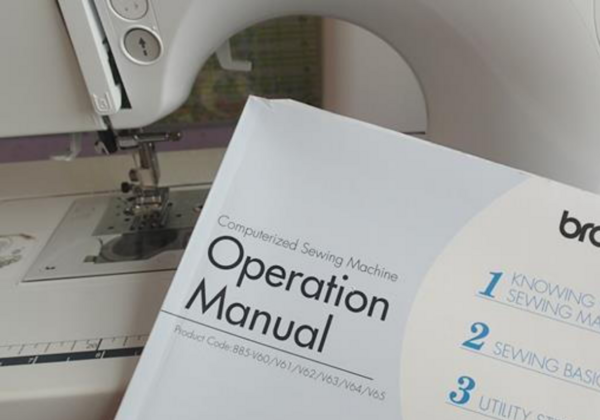 Free projects, giveaways, exclusive partner offers, and more straight to your inbox!
Your Recently Viewed Projects
Images from other crafters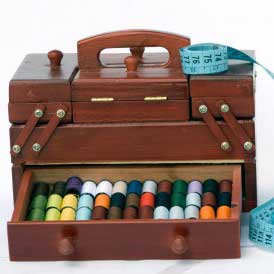 Something worth saving?
SAVE all your favorite patterns
ADD personal notes
QUICKLY reference your patterns