Solved: Is a Serger the Same as an Overlocker?
Overlocker vs serger vs sewing machine - what's the difference? Read our guide to find out!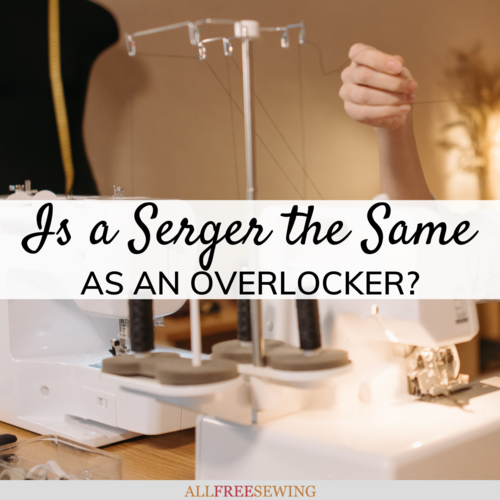 When looking for sewing equipment to invest in, you may have come across an overlocker or serger machine. Perhaps you're wondering if they are the same thing? Yes, they are the same!

These are identical kinds of machines that have different words used to describe them based on location. Let's talk about the terminology variations for this important sewing tool, as well as a few others!

If you've been asking, is a serger the same as an overlocker?, then this guide will go over everything you've wanted to know and more!

A related question involves serger vs coverstitch and how the finished garment looks. A serger (or overlocker) machine trims and serges the raw edges using two needles and eight spools of thread.

A coverstich machine sews a professional hem while keeping the elasticity on knit and stretch fabrics using three needles and one looper to thread.

Sign Up For More Free Patterns >>>
 
FIRST! Sewing Resources
If you're a beginner, then you'll want to take a look at these helpful pages. Everything below is going to help you master basic techniques, speed up your processes, and get you on the right track for becoming a masterful sewist.
More Sewing Resources and Tips
Image below: DIY Serger Cover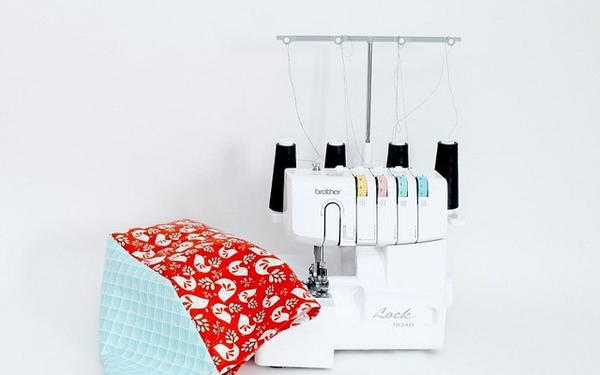 Is a Serger the Same as an Overlocker? Guide
Scroll down to learn the detailed naming differences with this type of sewing machine and other terms you might come across.

Even if you've been sewing for years, you're going to run into unknown names, ideas, and techniques. This page should help you out with understanding a few of them.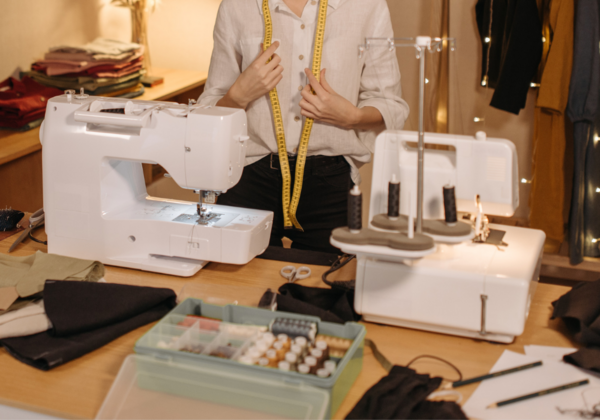 Serger (US) vs Overlocker (UK):
What you call this machine depends on where you live in the world. In the United States, an overlocking machine is called a "serger," and the item is considered "serged" when it's run through this tool.

In the United Kingdom (and other parts of Europe) it's known as an "overlocker" and the resulting fabric is "overlocked." So yes(!) they are the same machine, but different terms are used worldwide.

It is used primarily to finish "raw" fabric edges by both cutting and nicely stitching at the same time.

Extra tip: Unlike a regular sewing machine, a serger uses four large "cones" of thread (see photos lower on the page). Learn more by reading our guide, What is a Serger?

Images below: Parts of a serger and large spools of thread.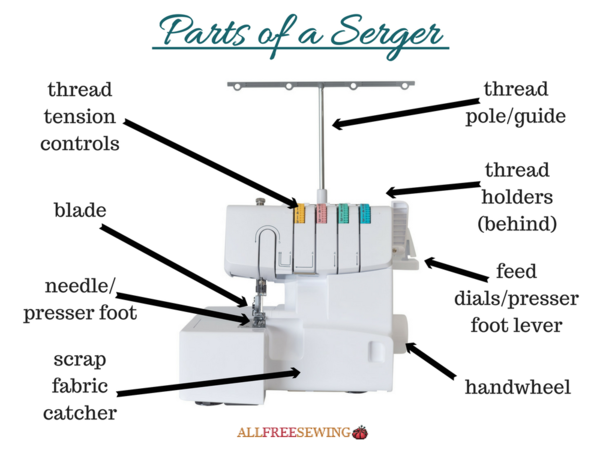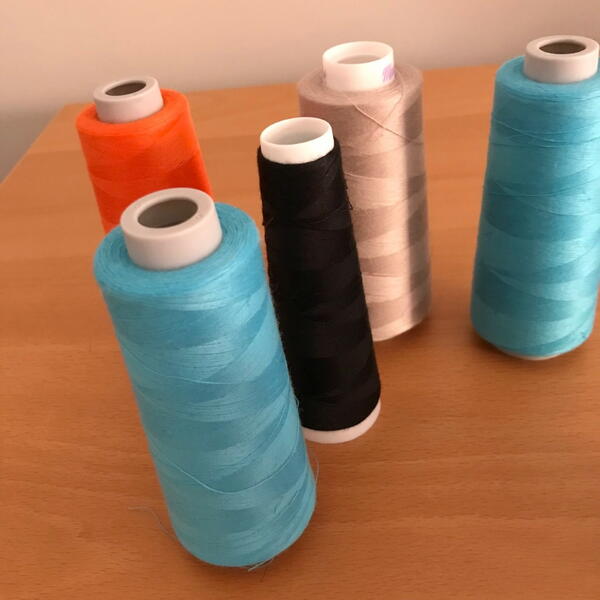 Other Differing Sewing Terms:
There are a few more sewing terms that differ depending on what country you are residing in (or visiting!). You may also see these terms used on sewing blogs and in books published outside of the US.

Here are some examples to remember in case you come across them in your sewing journey:
Sewing Supplies (US) = Haberdashery (UK)
In the United Kingdom, you might hear the term "haberdashery" (or "haberdasher" when used as a profession). This simply means small sewing "notions" and supplies, from thread to buttons.

In the United States, they are just called sewing supplies or notions. Additionally, when the word haberdashery is used in the US it usually refers to men's fashion and clothing in general.
 
Calico Fabric (US) = Muslin Cloth (UK)
The plain, inexpensive light beige cotton fabric that is known as "calico" here in the US is called "muslin" in the UK. It's typically used for creating "toile" mock-ups of garments, as well as for a variety of craft and sewing projects.

Calico fabric is popular amongst sewists because it is easy to draw on (for adjusting patterns), sews beautifully, and is available in large rolls.

Image below: Calico DIY Drawstring Bags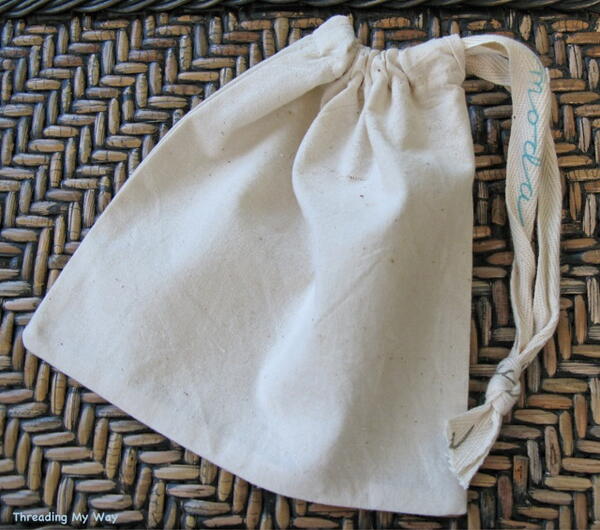 Seam Ripper (US) = Unpicker (UK)
This essential sewing tool goes by a few different names. It is called a "seam ripper" in the United States, while in the United Kingdom it is often referred to as an "unpicker." Whichever term you use, the result is the same: threads removed!

Image below: Seam rippers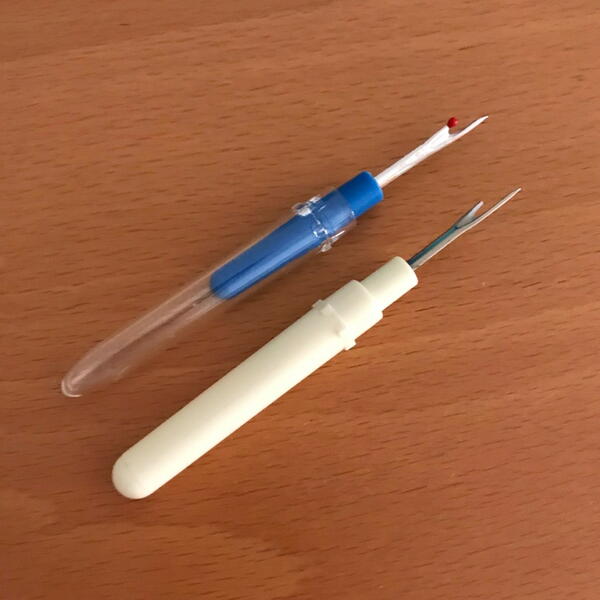 Free projects, giveaways, exclusive partner offers, and more straight to your inbox!
Tags / Related Topics
Your Recently Viewed Projects
Images from other crafters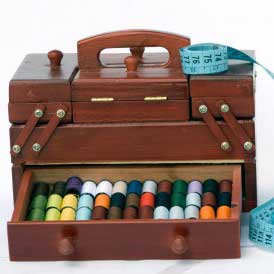 Something worth saving?
SAVE all your favorite patterns
ADD personal notes
QUICKLY reference your patterns