Sewing for Charity: What to Know in 2023
This page offers sewing for charity projects, along with info on where and what else to donate!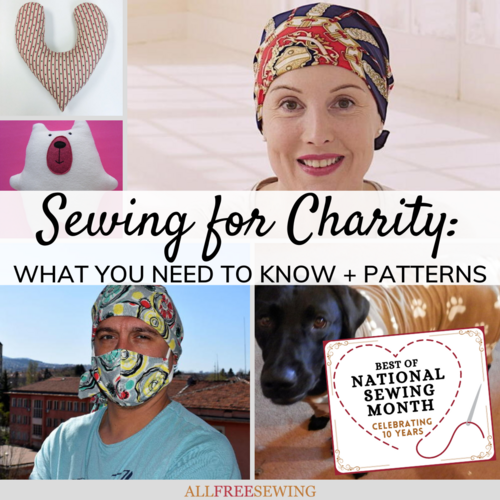 COVID-19 has made the past few years difficult. Many people have found comfort in their projects and have hit an all-time high on the amount of sewing they've managed to get done.

If you're one of those sewists then it can be a great idea to use your amazing skill to help out those in need.

With this page, Sewing for Charity: What to Know in 2023, we're going over everything you need to know before donating, where to donate, and what projects to sew.

Face masks are also still a big part of the current state and a great way to help out in your local communities, but they're not the only way.

There are tons of different charities that are always looking for donations from all sewists, from beginner to advanced. Keep in mind that current needs and mask strengths can differ - always check the latest CDC information regarding COVID-19 and other health news.

This guide will explain the types of places that need the most help right now and could use your efforts. We've also provided a collection of different national charities that are accepting donations of all kinds so you're sure to find something that sparks a desire to help in you.

P.S. Many of these charities also accept knit, crochet, purchased, and monetary donations as well so this is not limited to the sewing community. Anyone can give!

By the way... This article is part of our National Sewing Month Celebration! Check it out here + enter to win our 5 free giveaways worth more than $1,000!
Your Recently Viewed Projects